We are so thrilled to have daily temperatures in the high fifties and even low sixties lately. And because of that, we've been getting a lot done besides the annual spring pick-up and clean-up around the place. (You wouldn't believe how much stuff gets blown around and/or buried in the snow over winter.) Even Hondo has been busy re-burying his bones which he'd buried in the snow during the winter.
David and Ashley got their now-feathered-out baby ducks moved out of the bedroom into the duck yard. Yep, it was about time as they were getting messy and stinky in their plastic tote in the bedroom. They are thrilled with their new home, too. They scarcely know what to do with all that room and so many neat things to play with. The older ducks kind of cast a wary eye on them but they're settled in with the new guys.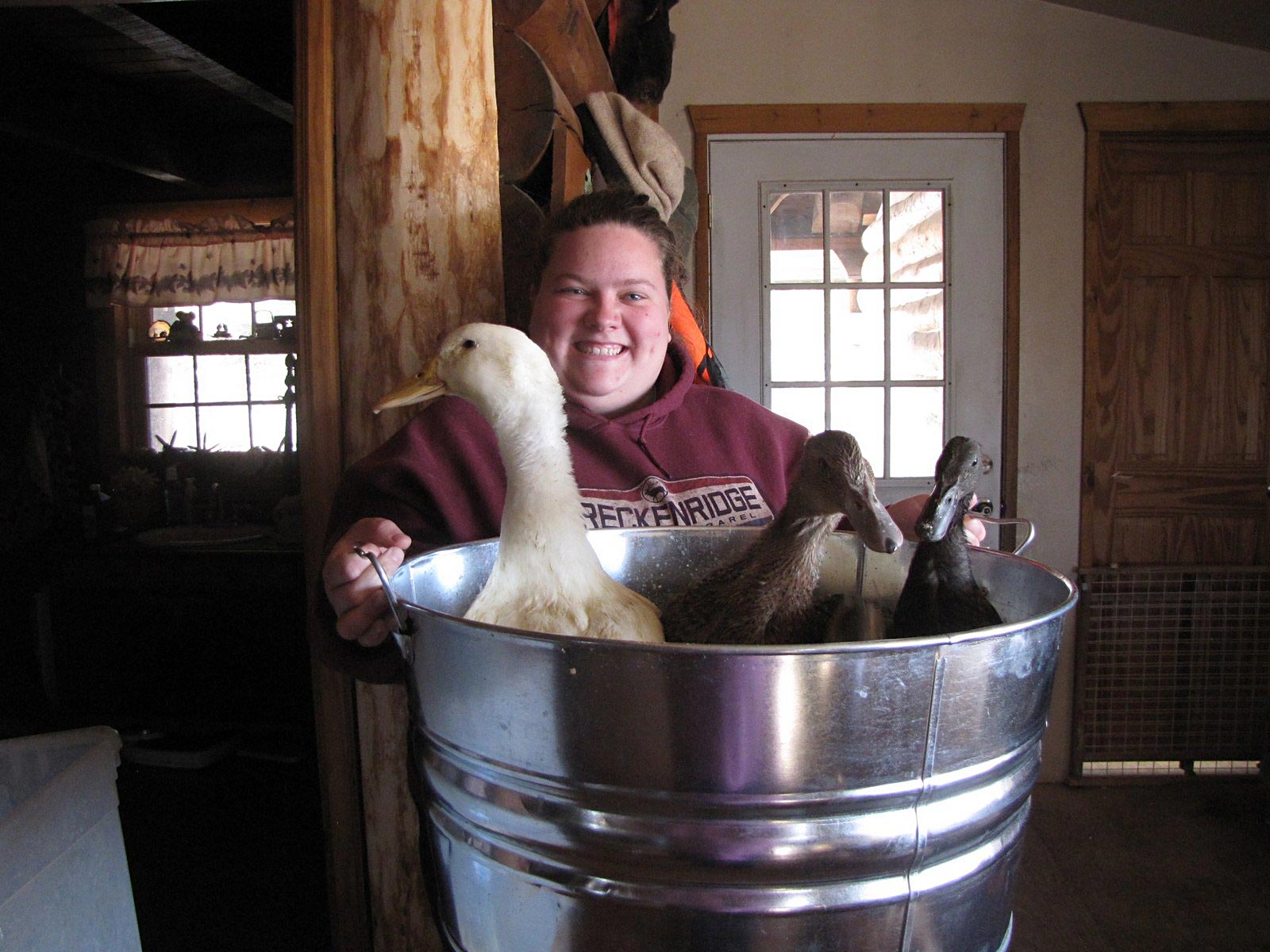 I just gave one of my trays of seedling onions a "haircut" to help them get stockier. When they get long, I take scissors and trim off part of the tops. Soon the stems become thicker and they start growing again. I may have to trim them two or more times before setting them outside in the garden but each trim makes them get thicker and stronger.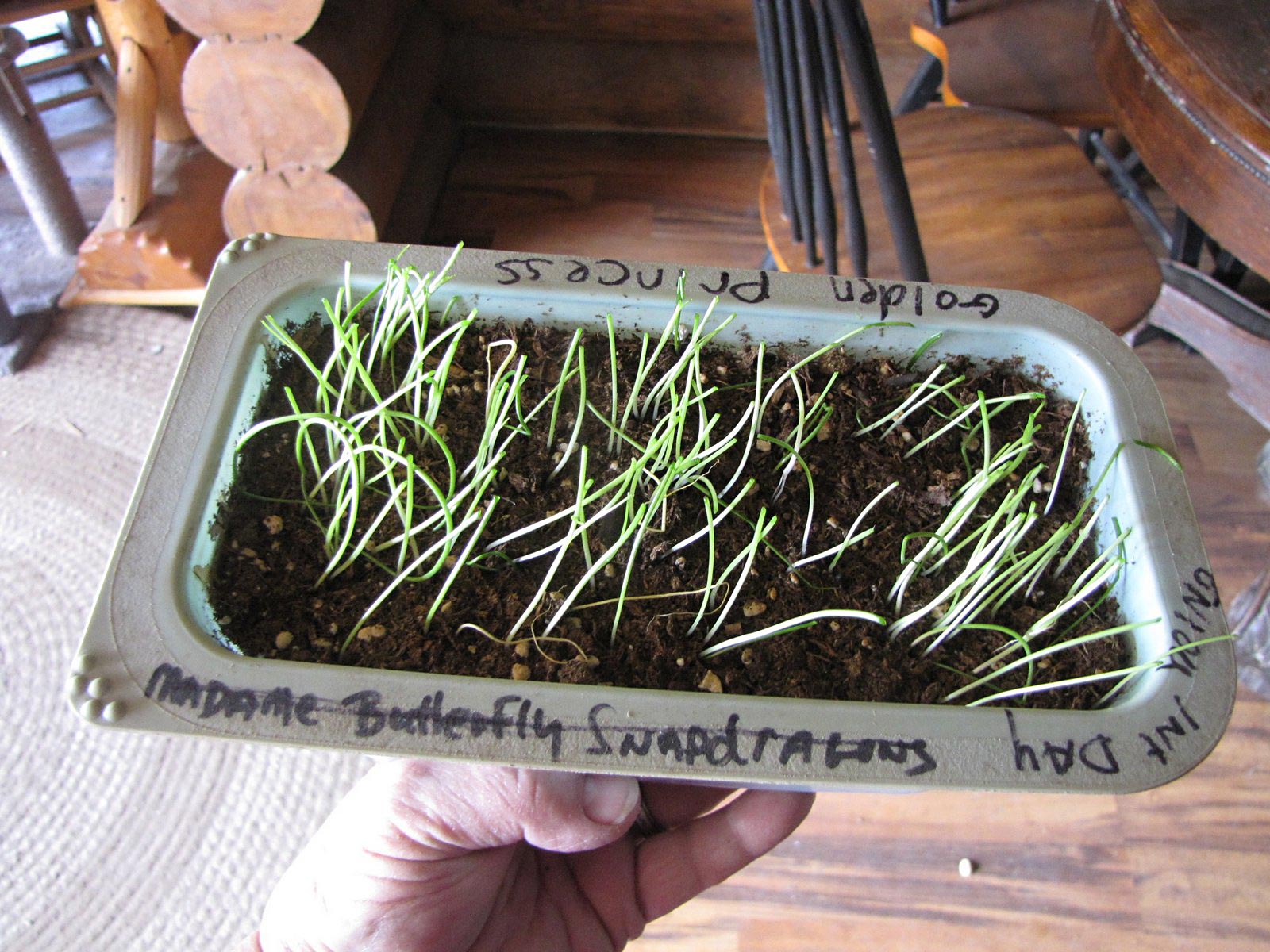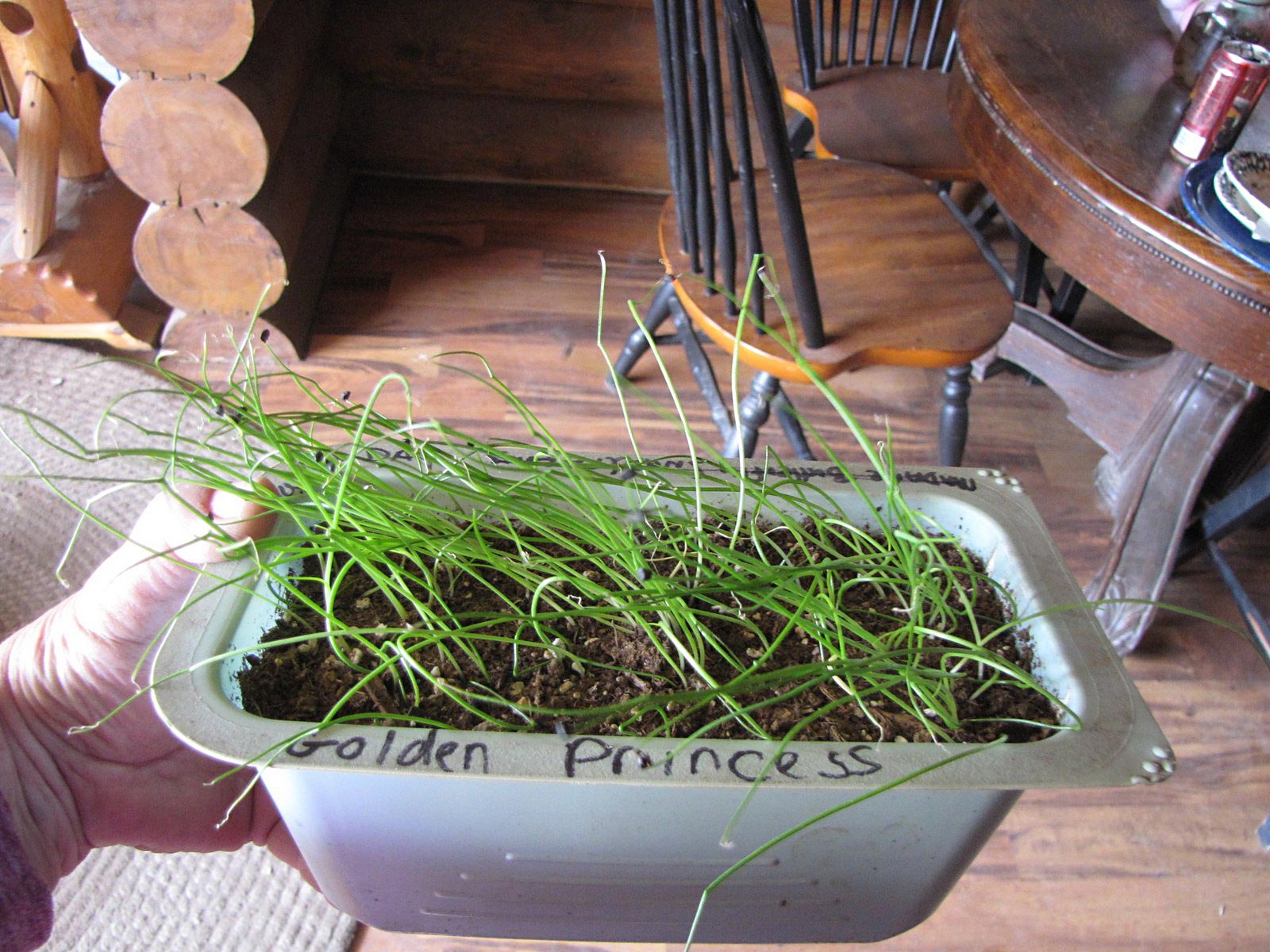 Our rhubarb is starting to poke pointed pink noses out of the ground. For us it's a sure sign spring is here. I simply love my rhubarb. Not only can you divide the big plants and gain more for yourself or others but you can also plant seeds just like you would tomatoes and get lots of baby plants you can begin harvesting in three years. (If you'd like to learn more about rhubarb, check out my article, Rhubarb, the pioneer "pie plant" in the Twenty-First Year Anthology.)
David's coming along fine with his cabin. Over the weekend, he and Will cut the last 2×6 studs and sill and top plates for the first floor. Then they cut up a huge bunch of slabs which were in front of the sawmill. So now Will and I have to go out with the truck and splitter and split the ones that need it and toss them onto the truck to go into the wood shed. (Gee it's nice to have tons of wood already split and dry, inside, and then be able to add a whole lot more so early in the year!)
We had some friends over for a visit and were walking from the berry patch to the house. Someone looked up and there was a pine squirrel poking its nose out of one of our bluebird houses! I think it saw us coming and scurried up the fence and popped into the house to hide. Even though red squirrels are pests, it was so cute I couldn't resist a picture.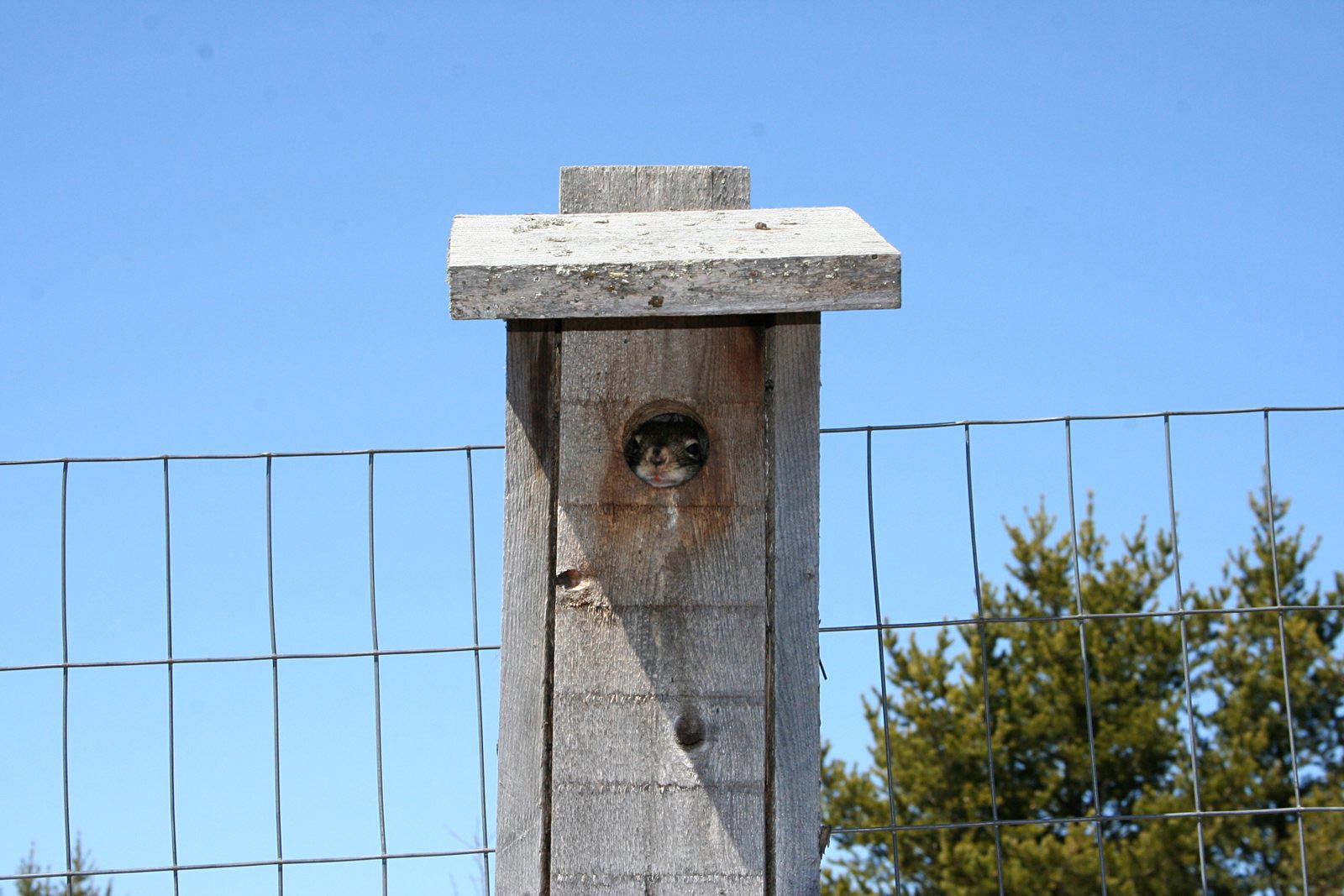 I've been pulling bean and pea vines off the stock panel trellises and then taking the panels down. The steel T-posts are still frozen into the ground but soon the frost will leave and I can get them out, too. Almost all of the tomato cages have been pulled and I want to get the variety name stakes out of the garden. Pretty soon it'll be time to spread manure and till so I want to do what I can every day to get ready for it. Yea spring! — Jackie