Due to the unseasonably warm weather, we are getting lots done earlier than usual. We have the whole main garden planted and the beans are popping right out of the ground. The tomatoes and onions look great! The carrots are coming up after only a week in the ground. I've learned that planting them when the soil is warmer results in faster germination and stronger plants which can resist baby weeds better. (If you would like to learn more about growing carrots, check out the Twenty-Sixth Year Anthology for my article on growing great carrots.)
Will got the last load of manure spread on the sand/rock garden. (We haven't decided which name to adopt!) The spreader is old and keeps breaking the spreader chains. We have a new apprentice this year. Alisha is a wonderful, enthusiastic gal who is new to homesteading and wants to learn all she can so she can put it to use on the raw-land homestead she and her boyfriend have bought in northern Wisconsin. She helped Will cut the built up hay strings off the manure spreader's beater without gloves. My kind of gal! Not afraid to get her hands dirty.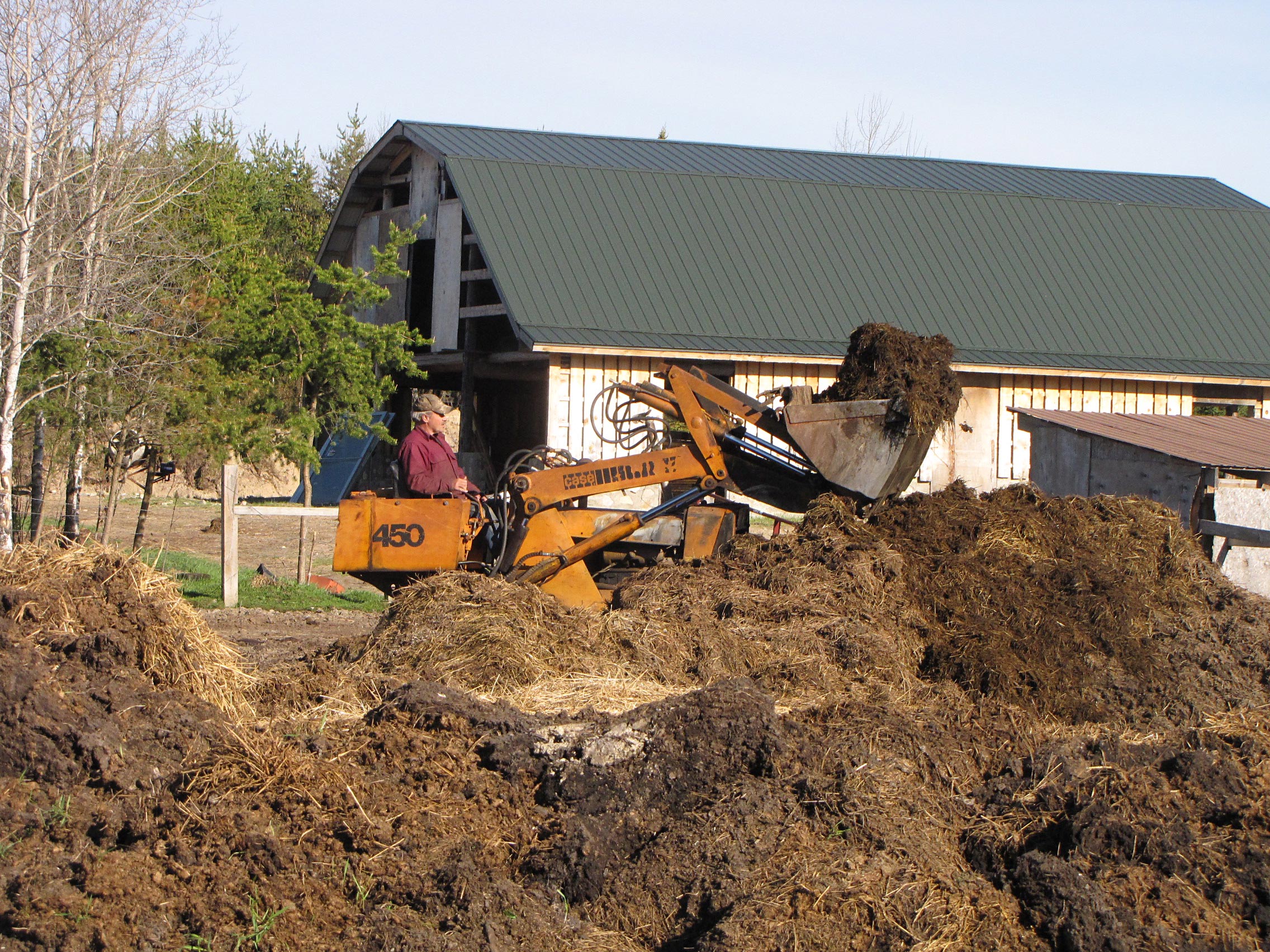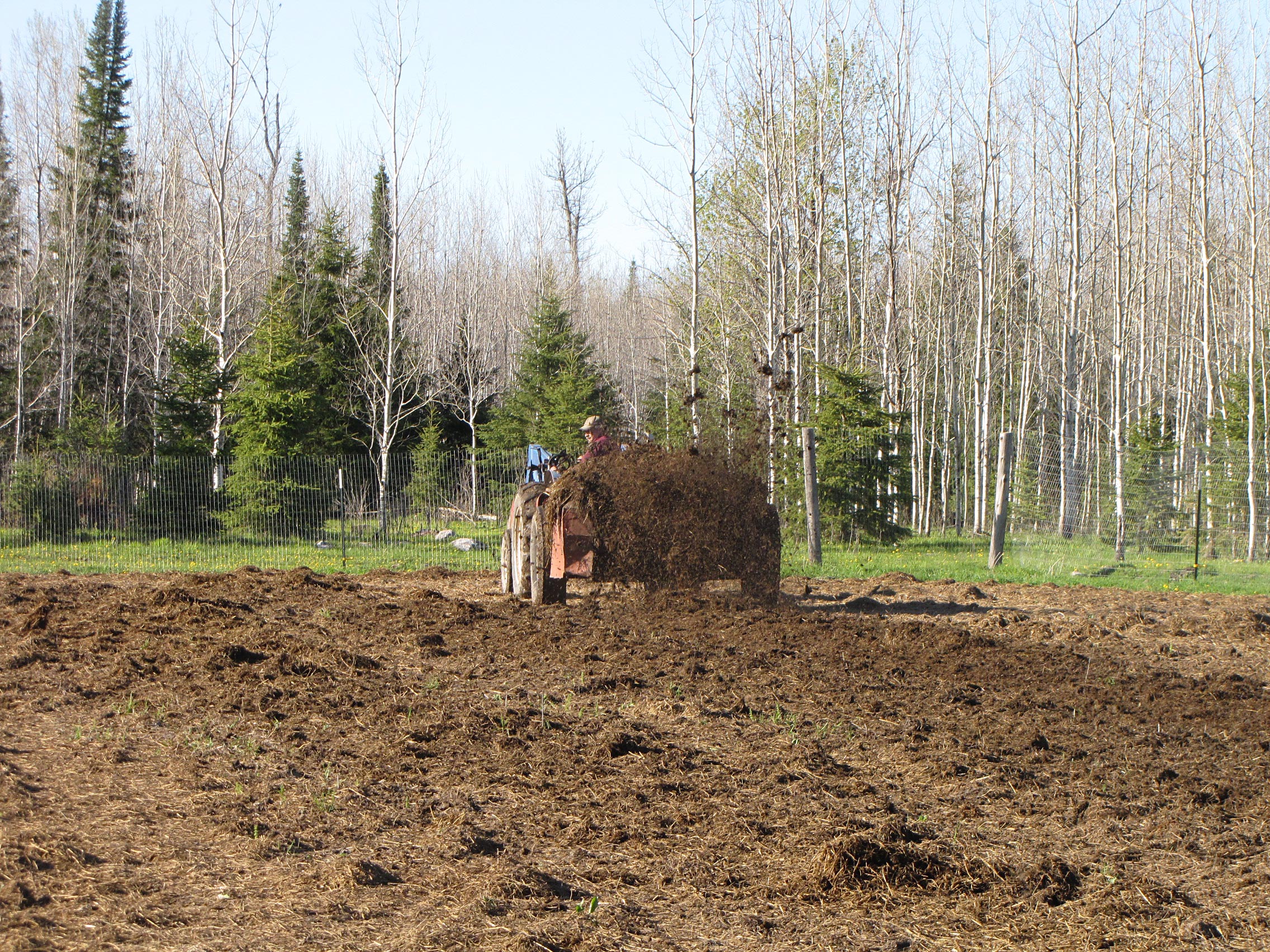 With all the heat and rain we've been having, the asparagus is going nuts. I had a bad spring cold and missed cutting it for a couple of days and it became trees! Will and Alisha went out and cut it all and brought in a huge basket overflowing with good spears. We had a big batch for dinner and then Alisha and I canned up the rest. Boy, did that make a nice batch. The pantry is filling back up with good things to eat!
My friend, Dara, gave me a nice basket full of potato onions she had raised. So I set them into the main garden, having just enough room left to do it. I've been wanting to grow some for years and was tickled to get them.
I got most of the pumpkins and squash planted in the north garden before the inch of rain came on Saturday and Sunday. Will also tilled the last section up but I couldn't get it planted before dark. Now I have to wait until it dries out so I can walk on it without sinking in to my shins in the clay. I hope I can plant soon. More rain is in the forecast. — Jackie