We worked hard to get all the various crops planted in all of our big gardens. Rain was forecast and as we all know, rain on newly planted seeds makes them spring up lustily. Well, so far, no rain but it's cloudy today with an 80% chance, so we'll see. Yesterday, Will and Alisha were busy weeding and mulching all of the tomatoes in the main garden — there are 159 all together. After they were all mulched and steel T-posts driven in next to them, David, Ashley, Will, Alisha, and I went to work carrying cages to all of them. Of course, we didn't have enough, so Will made 20 more. We make our tomato cages from concrete re-enforcing wire. We laugh at the store-bought tomato cages as our tomatoes top out at 7 feet and produce many pounds per plant. The store-bought tomato cages just fall over! (You can learn more about how we grow fabulous tomatoes in the Twenty-Third Year Anthology.)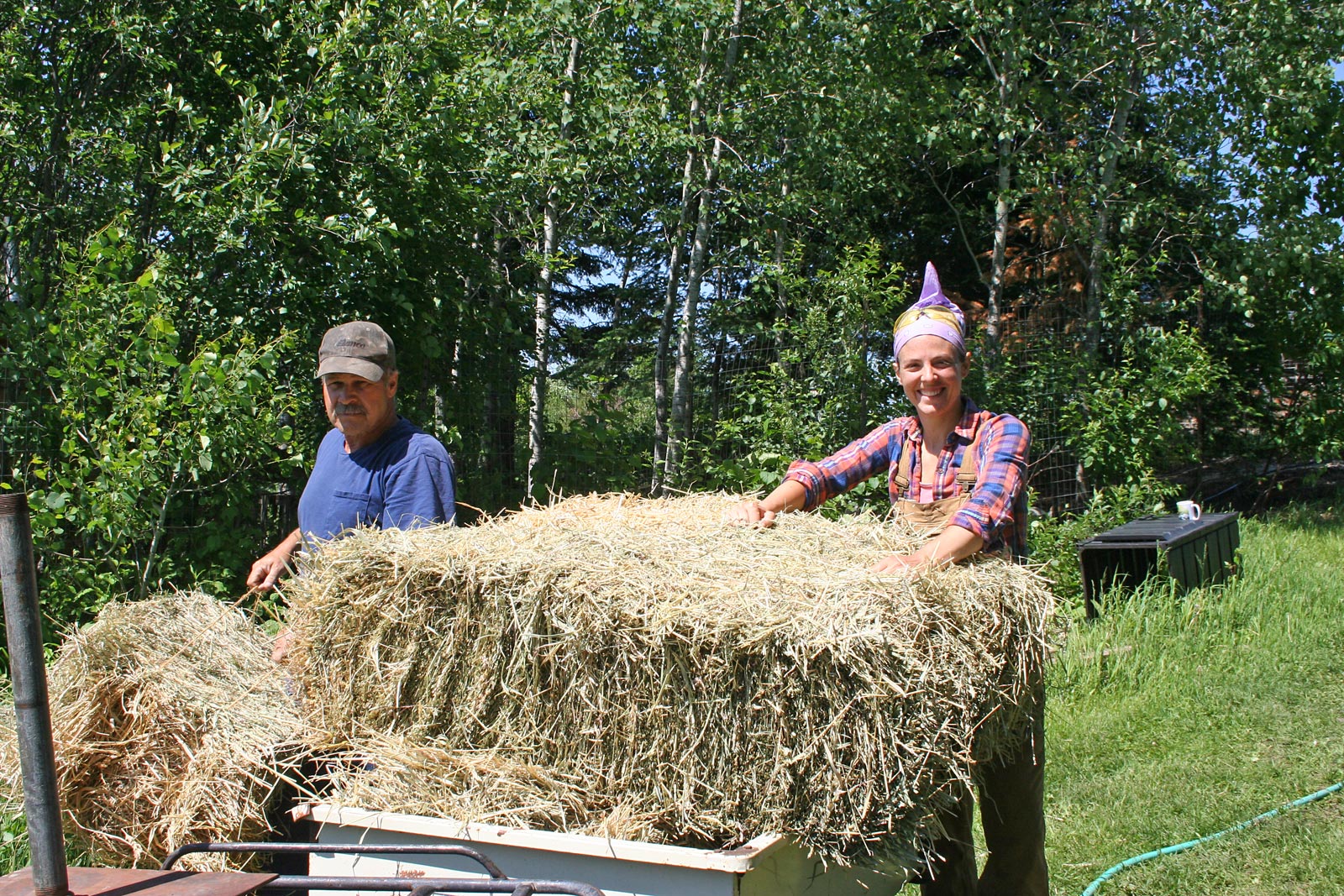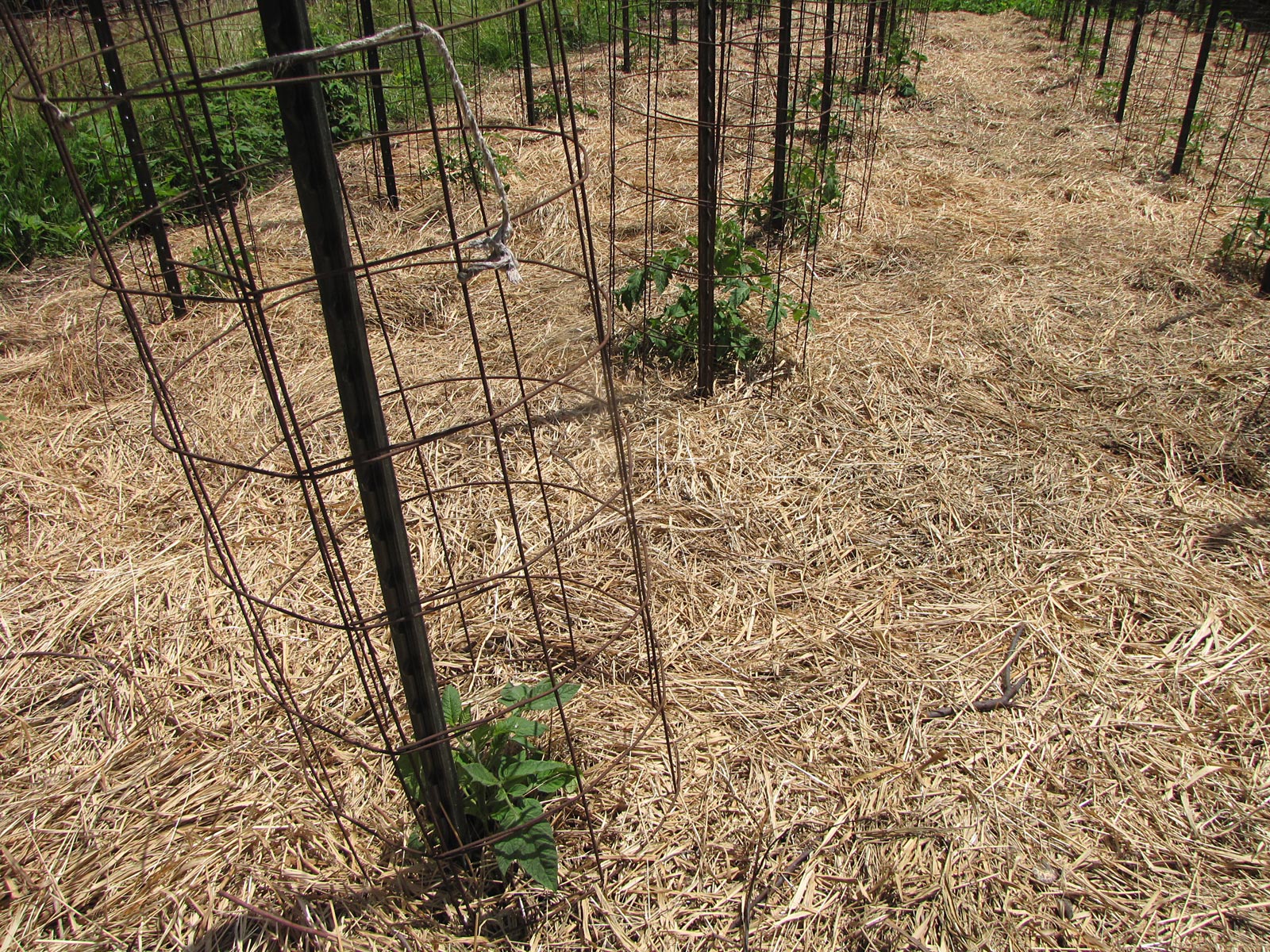 Our corn is up and doing nicely. Of course we had to "pay off" the local ground squirrels by dumping piles of corn around the patches so they'd eat that instead of our sweet corn. They dig up and eat the seed just as the corn is up and to about three inches tall, when the seed dissolves. Strange maybe, but it works.
Will tilled up our central garden for the final time and I got busy and planted the whole thing. Yep, it sure got my bad knee, but it's planted and maybe now I can rest the knee a little!
David bought a load of gravel from the fellow who bulldozed our driveway free of snow when we first came here. (I'm sure he thought we were nuts!) David has a nasty mud hole between his cabin site and the camp site where they're living during construction. He hopes to have enough left to fill the wet ruts in his driveway by the cabin too.
Ashley and Alisha picked another huge basket of asparagus yesterday so when I finish blogging, I'll get busy and can it up. Our shelves in the pantry are already filling up nicely and it's not even "harvest time." And the last two days, I made two rhubarb pies. It only takes three stalks of rhubarb because ours is so HUGE. Boy do we ever love our rhubarb. — Jackie