We're so happy to have our gardens looking so good. Sure, the corn in the North garden is a bit spotty and a few melons had to be replanted as the vines got wind-blown during our big storm a week ago. But over all, we're happy. Last night our apprentice, Alisha, came back and we were real glad to see her. She's become family and we missed her!
Today Alisha learned how to hill potatoes and why we hill them. (As the plants grow, you pull dirt up from both sides of the plant to bury ⅔ or so of the plant, leaving the top leaves sticking out of the soil. We try to hill the potatoes twice or even three times. Potatoes grow from the lower stems of the plants — not the roots — and the more stem of the plant that is buried, the more big potatoes you will end up harvesting.) If you'd like to learn more about growing potatoes, check out the Twenty Third Year Anthology for my article, Potatoes — the workhorse of the garden.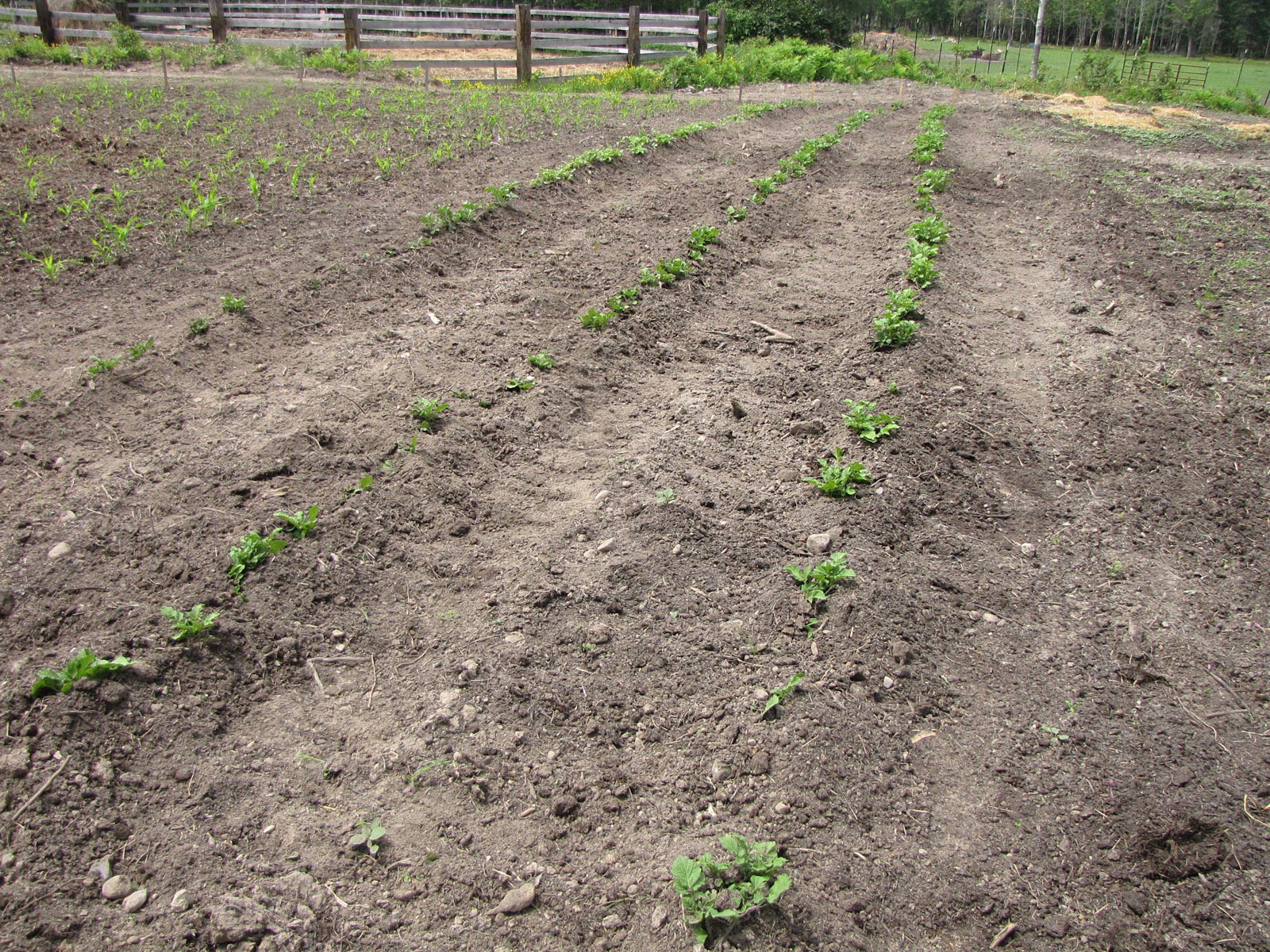 While Alisha was busy hilling potatoes, I was working on mulching the pumpkins growing in our Sand garden. It was interesting; four days ago I mulched ⅓ of them and then got sidetracked. When I went back to mulch today, I noticed the plants which had been mulched were twice the size of the ones without mulch. Does that tell us something?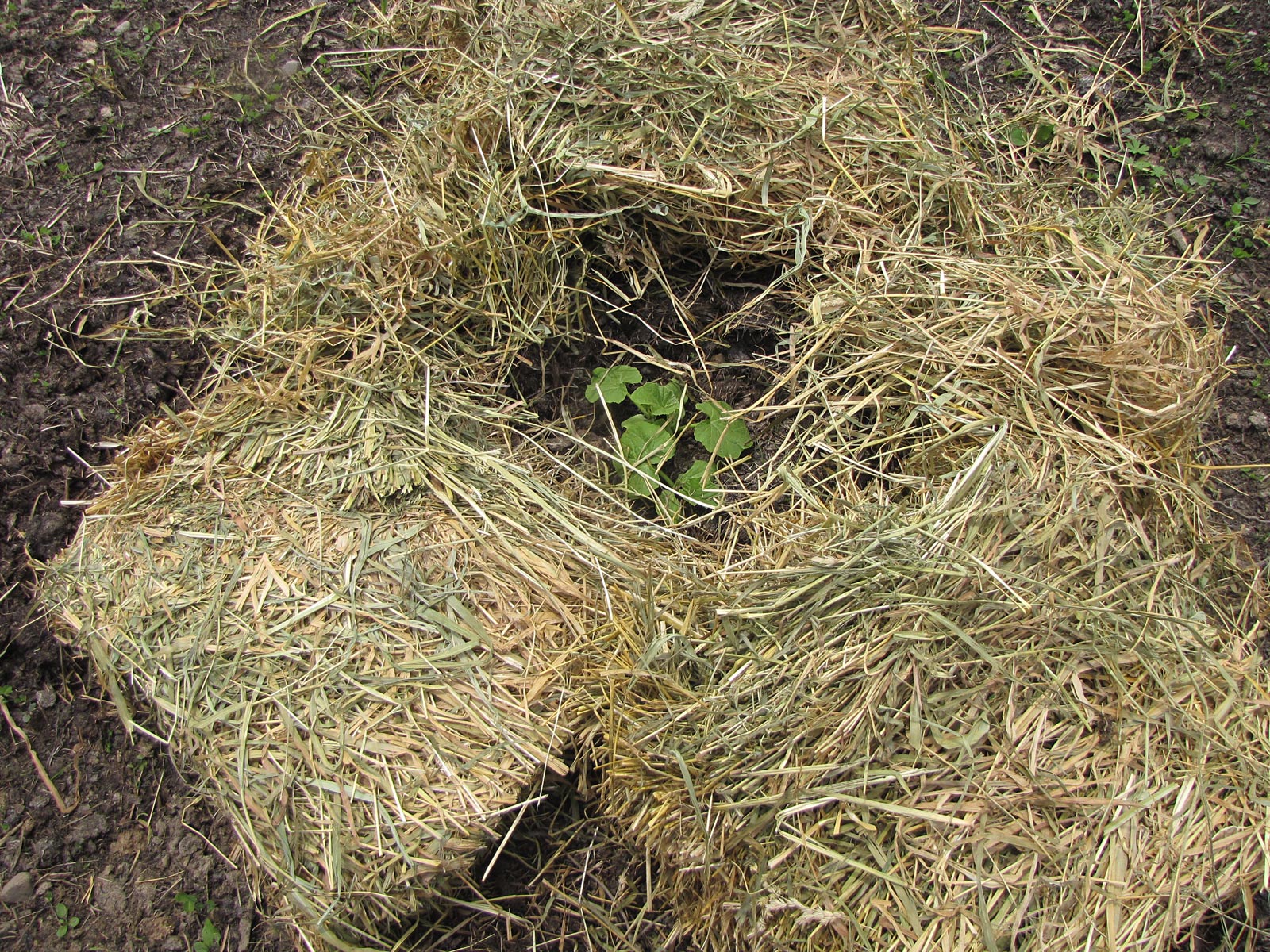 Our peonies are fabulous this year! I planted several different varieties and all are beautiful and smell great too. I keep a big bouquet on the dining room table. Who needs spray air freshener?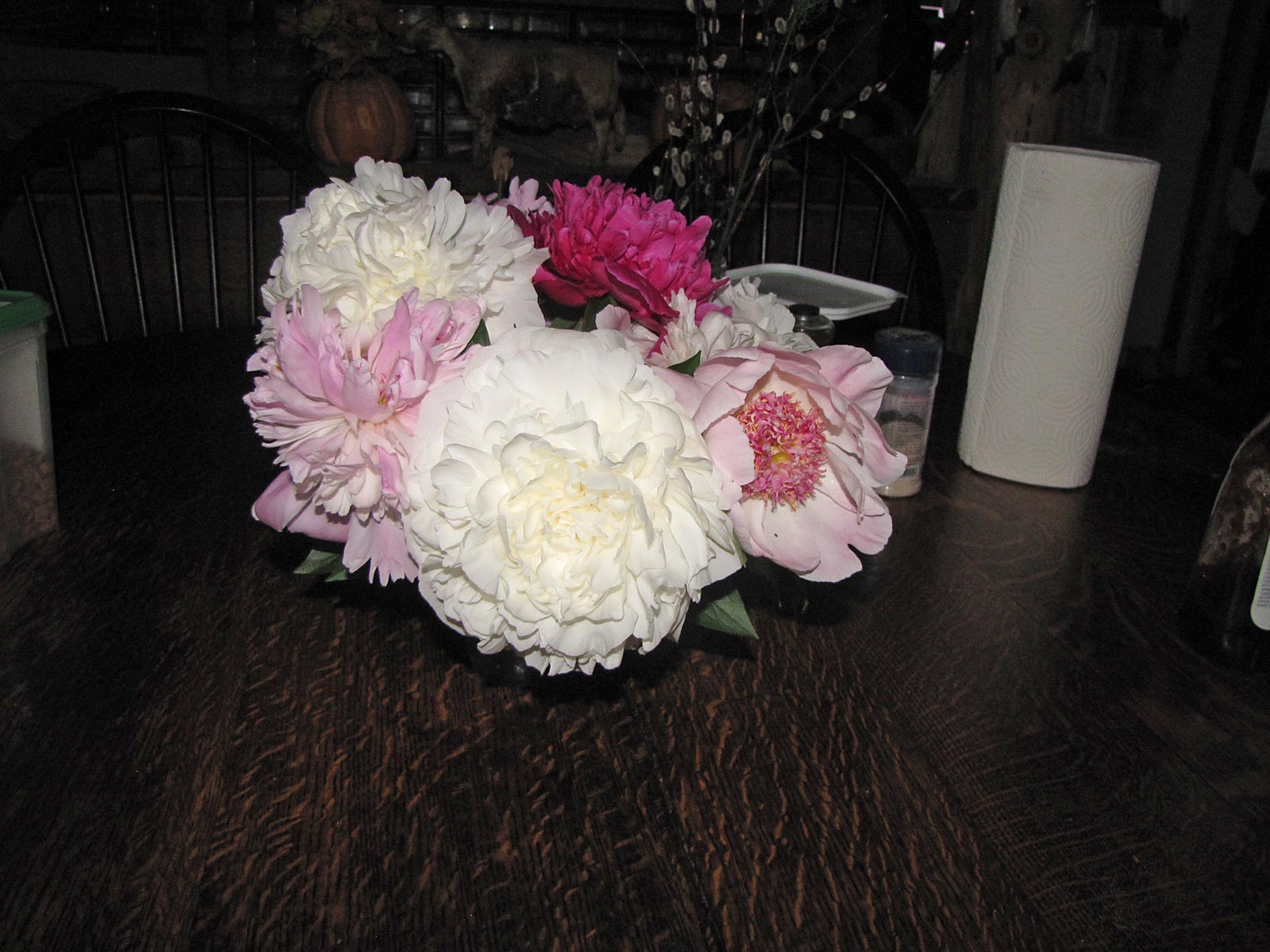 My oldest son, Bill, and his family came up on Sunday to help Will celebrate Father's Day a bit late. (It's good they didn't come on Father's Day as I was sick.) We all had a good meal of Sloppy Joes and a rousing game of Croquet in the front yard. Granddaughter, Ava, loves Ashley's ducks and named one of the Crested ducks "Grandma." Hmmm, maybe I should get a haircut?
This afternoon, I've got to cut up rhubarb to can. We sure love it in crisps and pie year-round. — Jackie