First off, after running Will to this and that farm to get equipment/tractors (he was extremely busy trying to beat the rain that was supposed to come today), I was off to the town of Virginia to buy more pyrethrin bug dust. Yesterday morning, Will discovered that a horde of corn earworms are attacking our Seneca Sunrise sweet corn in the main garden, happily munching not only on the leaves but also on the tassels which have not emerged from the tops! Tassels provide the pollen so no tassel, no pollen, NO CORN! I spent all of my "spare" time shaking dust down into the tassel, then giving each stalk a good shake to make sure it was distributed well. After each pound, I'd wash up thoroughly. Even though pyrethrin is a natural product, I don't like it all down my arms. I also found the earworms busily munching on the rare Native American Big Horse Spotted corn too. As it's a late corn, the tassels haven't developed so they aren't eating them much, but are hiding there in the daytime. At night, they come out and munch the leaves. When I was finally done, I took a long shower and changed clothes. I hope that does it! Luckily, there seems to be no damage in the corn rows in the berry patch and Central garden. We've never had corn earworms before on this homestead. Goes to show you, there's always something trying to get you!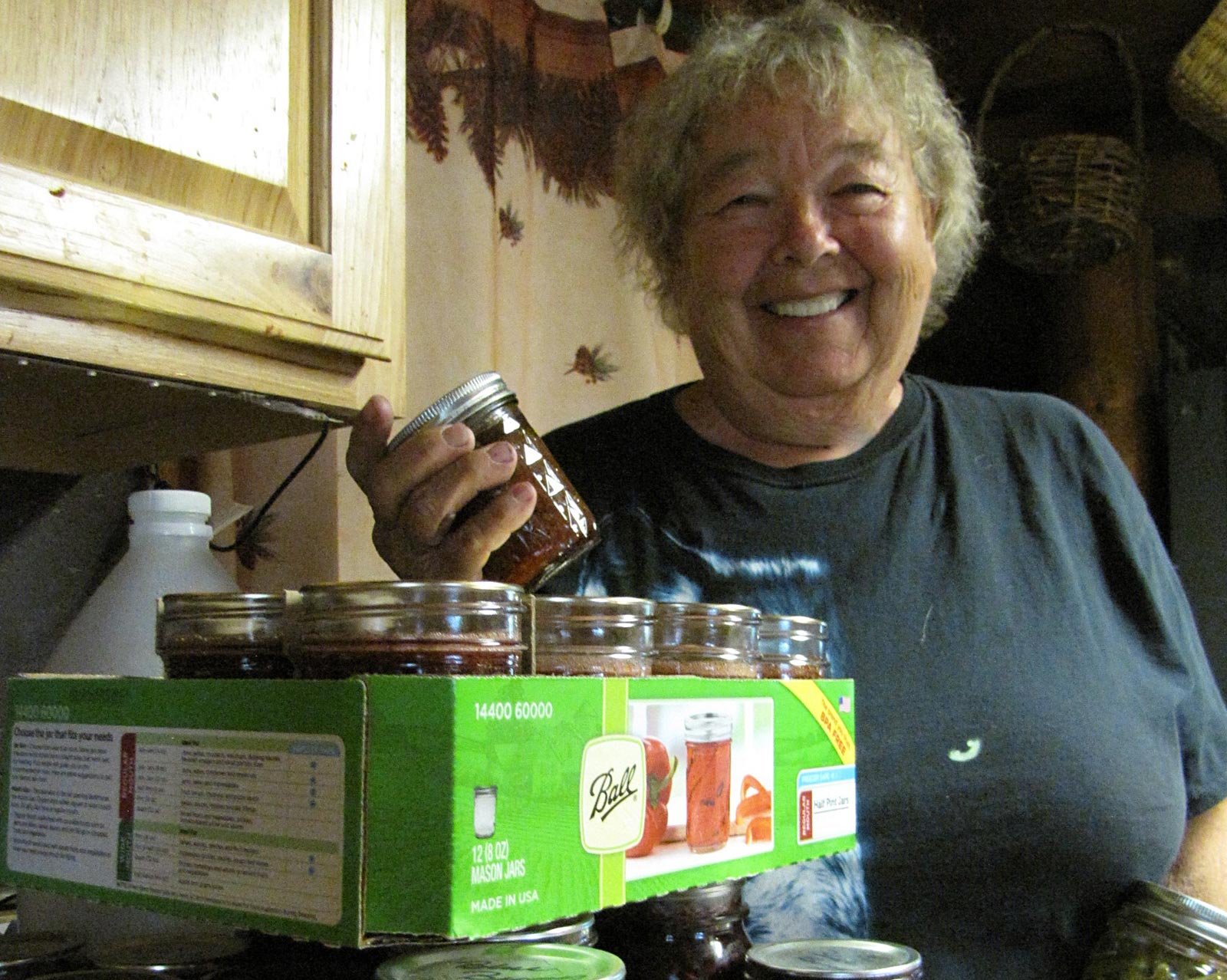 We've also been canning up a storm. Alisha is a berry-picking crazy woman! She picks lots every day and we've been making lots of pin cherry, bronco cherry, and raspberry jelly, along with blueberry jam. We've also canned blueberries and a second batch of Provider green beans. I can't believe we ate our first bunch of beans 45 days from planting. It has been a very good growing year.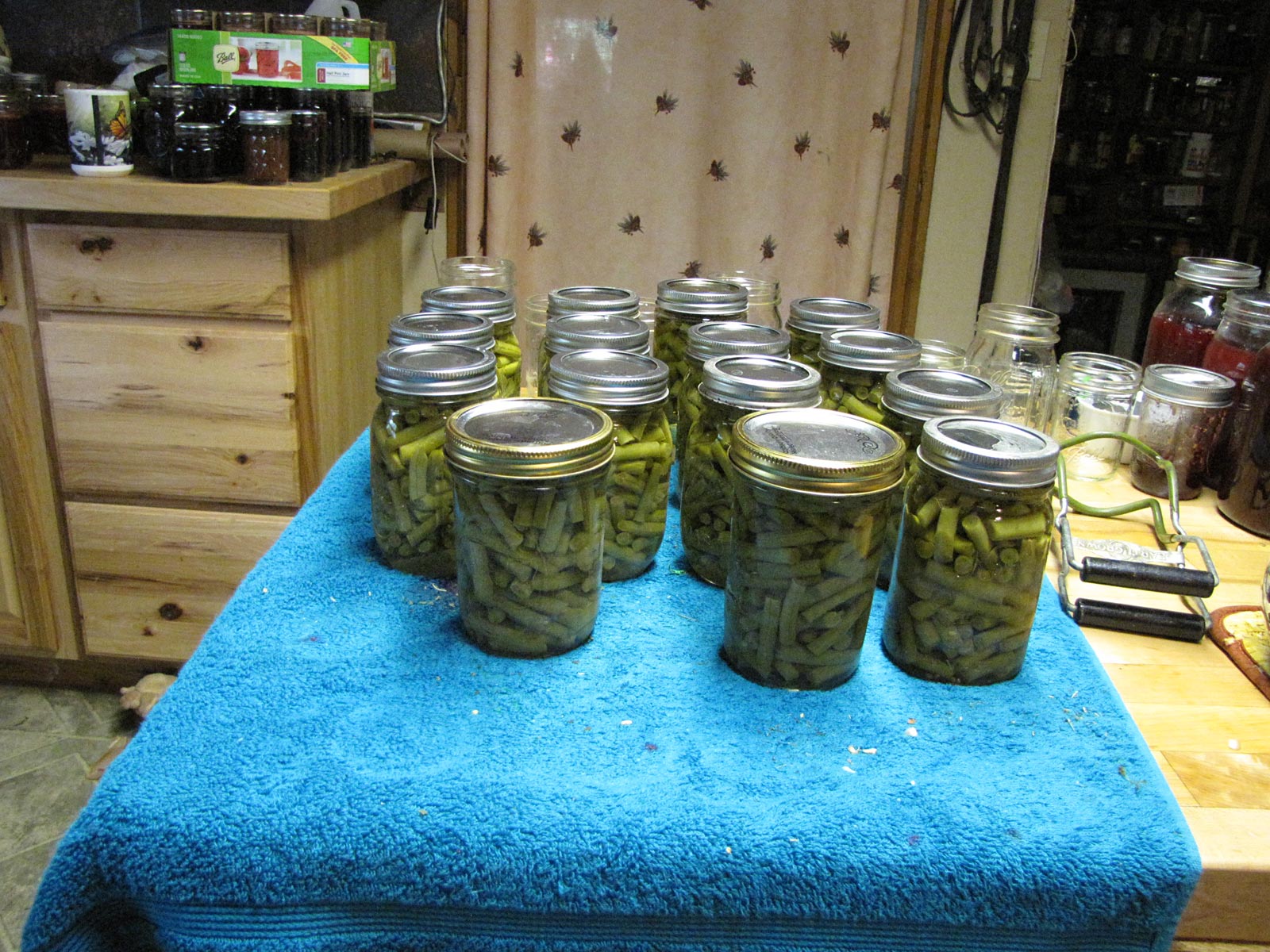 Will finished our first week of haying with 54 big round bales of excellent hay. We're really happy with that! He has three more farms yet to hay, so we're praying for good haying weather in the close future. He has a brake hanging up on the International tractor but managed to finish the last small field yesterday with no trouble. Repairs in the future…
Alisha and Will are busy in the North garden, side dressing several rows of corn with rotted manure. We don't like the way that corn's growing, kind of yellow and slow growing due to the big rains we had earlier. We're hoping the manure will help.
For those of you who asked about pigweed, I've included some photos. This is Red Rooted Pigweed, a wild amaranth. It is a very common garden weed and grows on most any disturbed soil, nationwide. If unsure, pull a weed and look for the distinctive red root. (But when eating any wild plant, it's wise to have an experienced person show you, and when you first eat it, eat only a little in case you're sensitive to it.)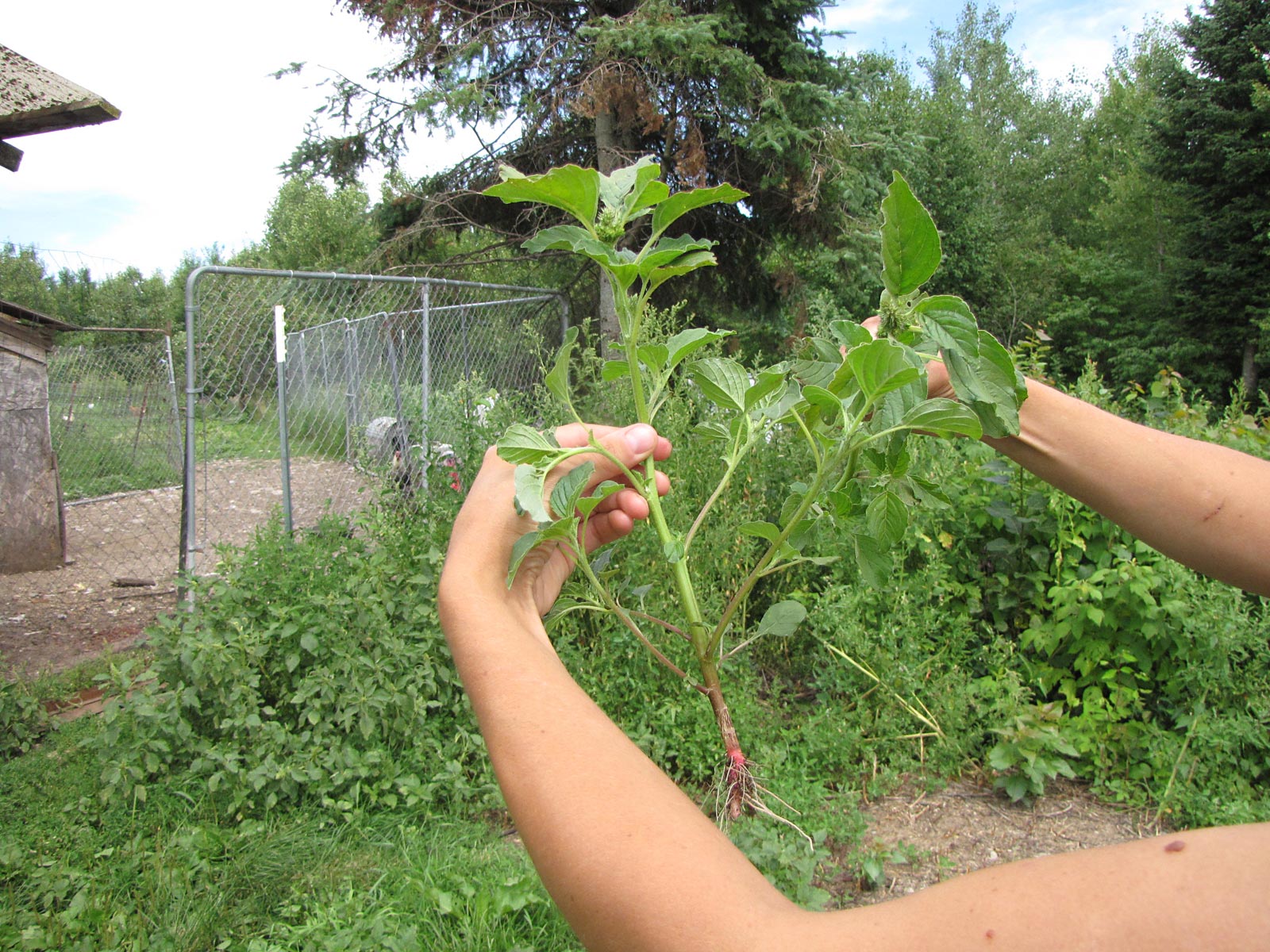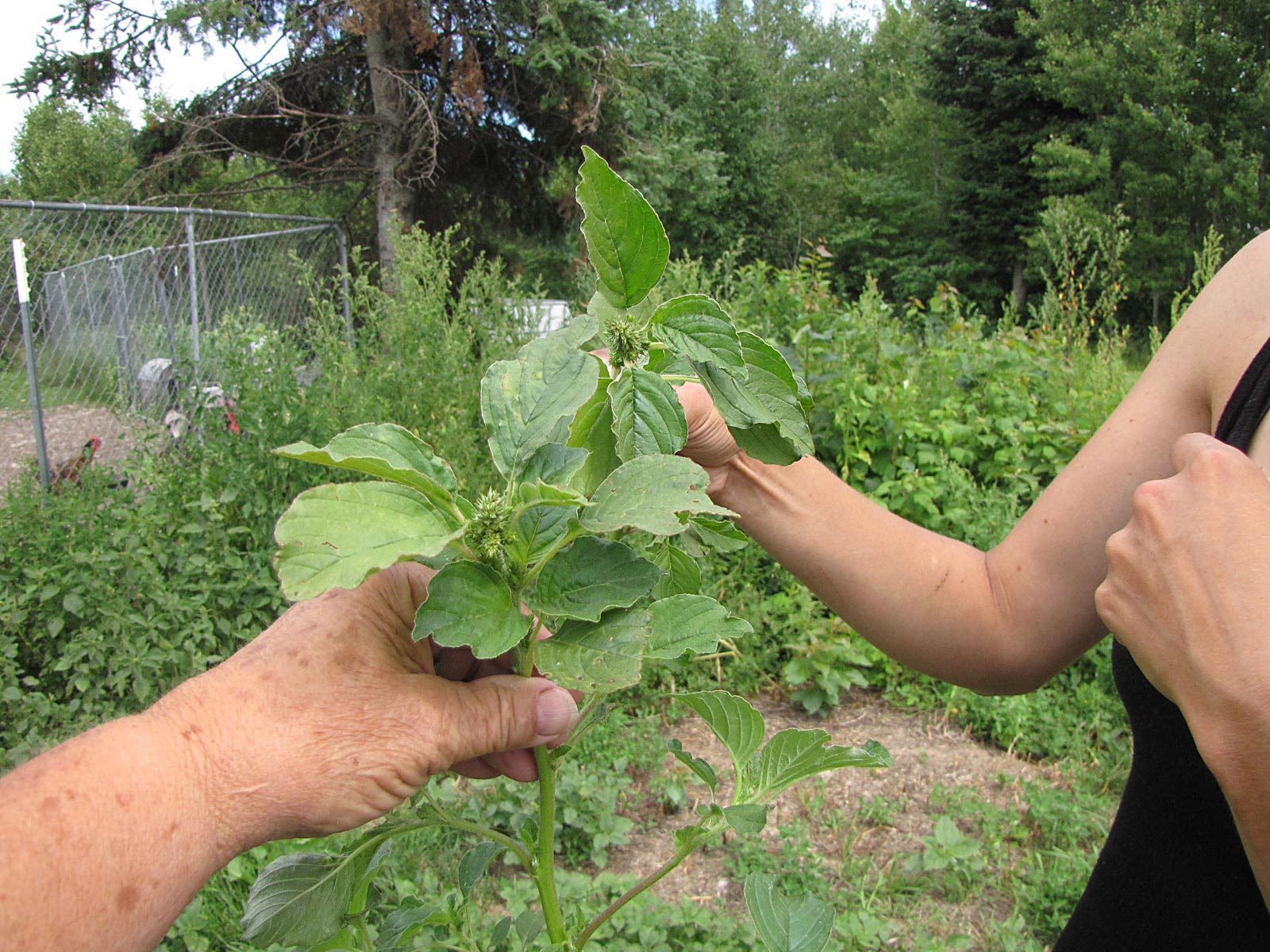 — Jackie