Our Provider beans have been outstanding. So far, we've harvested three times, enjoyed wonderful fresh beans, and canned up a whole bunch. It's impressive just how much these bush beans do provide! We'll be picking and canning them until it freezes. And I got crazy and planted three rows out in the Central garden which are just starting to bloom. What was I thinking? (Hey, if you'd like some tips on growing beans, check out my article Growing Beans in The 27th Year Anthology.)
Alisha is our wonder girl. She's a mad-woman berry picker and canner. She reminds me of me at her age. While our berries aren't terrific this year, she is going out every day and picking a bucket or two and bringing them home where we make lots of jelly and jam. I also made my Bronco Cherry (pin cherry juice and jalapeno peppers) and a Bing cherry/pin cherry jam which turned out great. I had two cups of chopped Bing cherries and I added two cups of pin cherry juice. Turned out very good!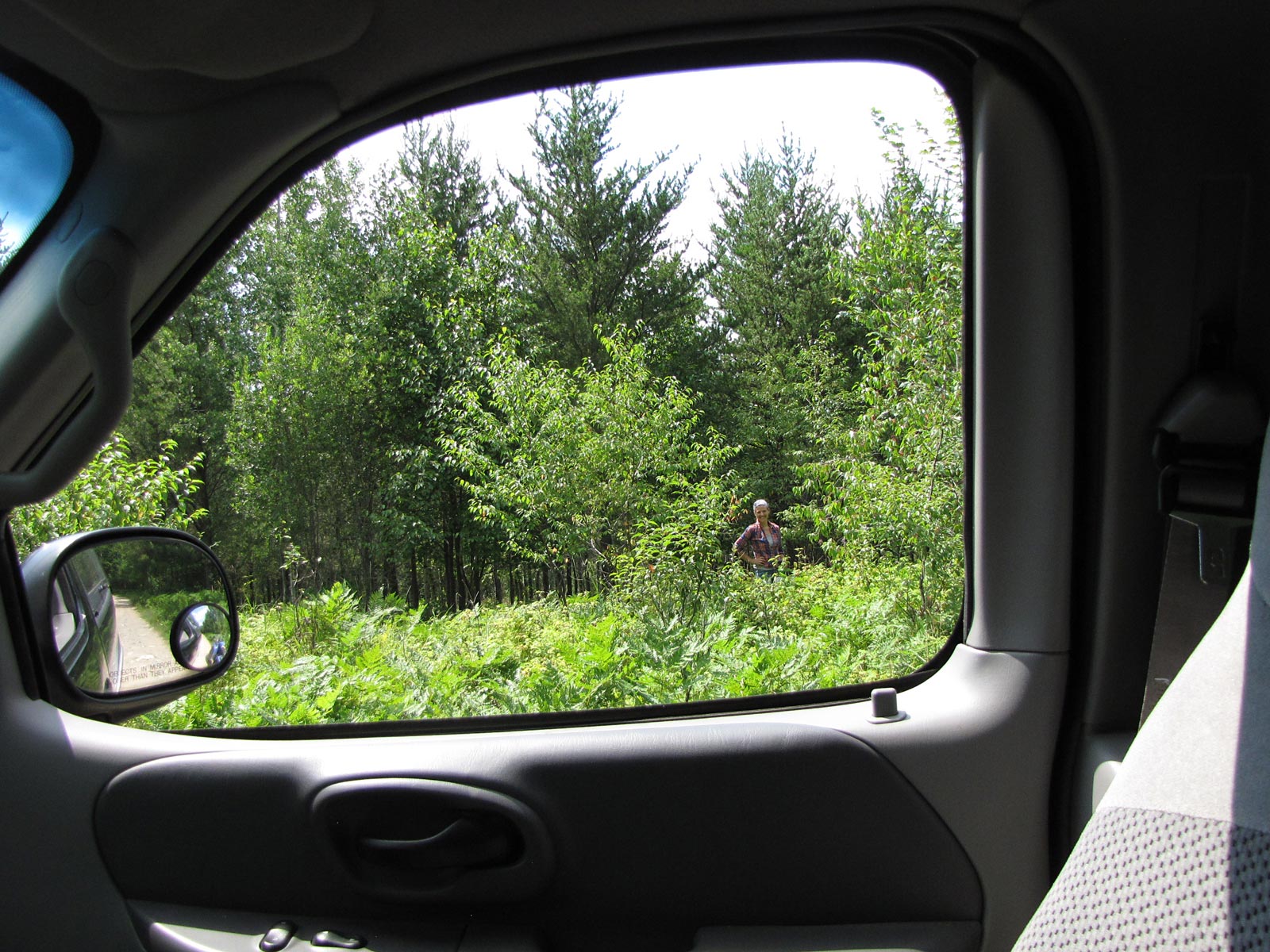 This weekend we worked on David's cabin. He's been working lots of hours and it seems like every weekend it has rained! But on Saturday, he and Will crafted the hangers for the huge support beams from some angle iron pieces. They cut and welded them up, drilled holes for the lag bolts, and ground them nice and smooth. Luckily, David got the big 250-gallon caged water tanks in through the side door opening earlier as they wouldn't fit after the door was framed in. Everybody got together and hefted those big timbers into place in the hangers and on top of vertical posts. It looks terrific. Ashley's dad came up to help so there was plenty of hands on deck, including Alisha, who wants to learn more about building.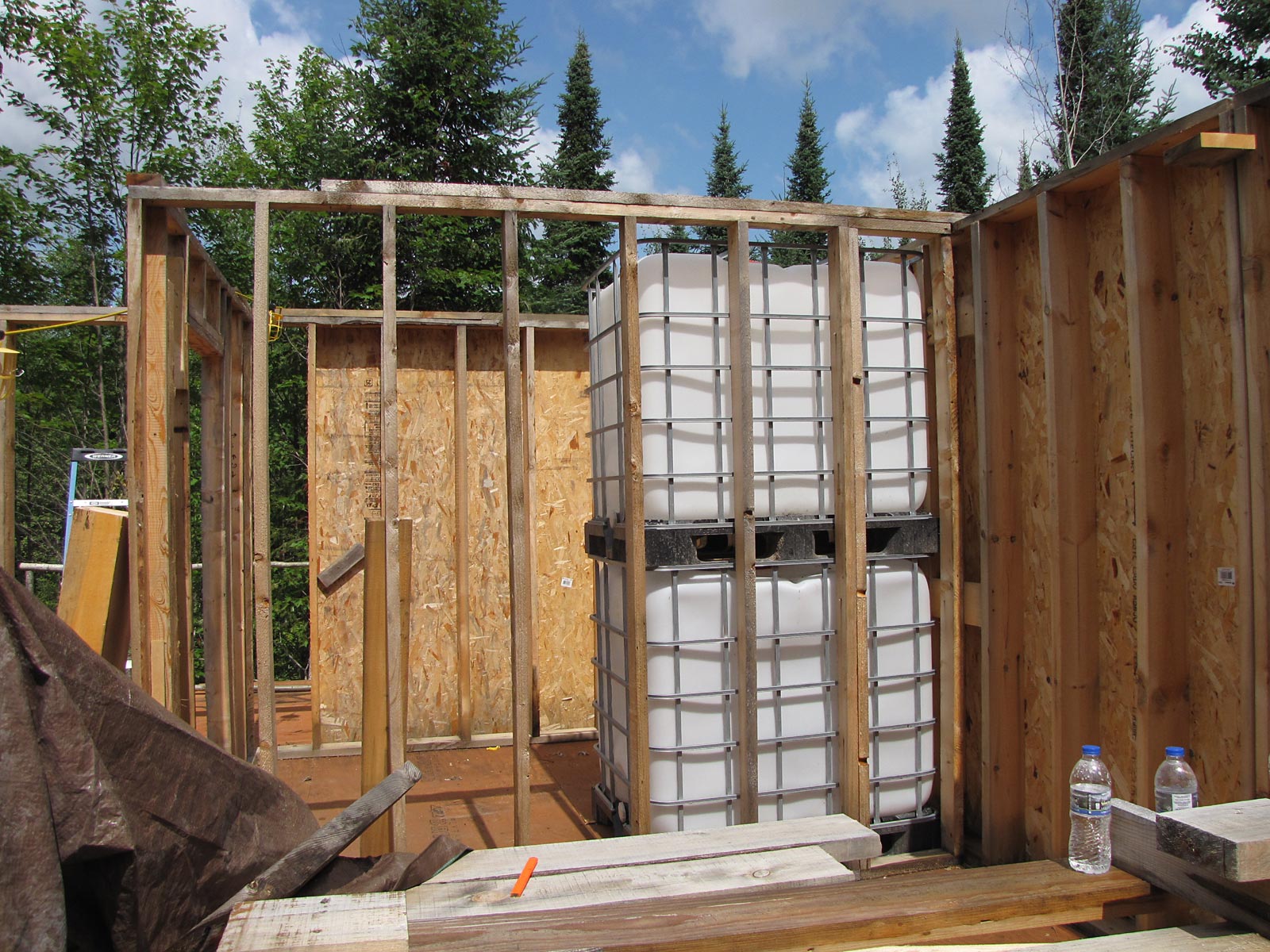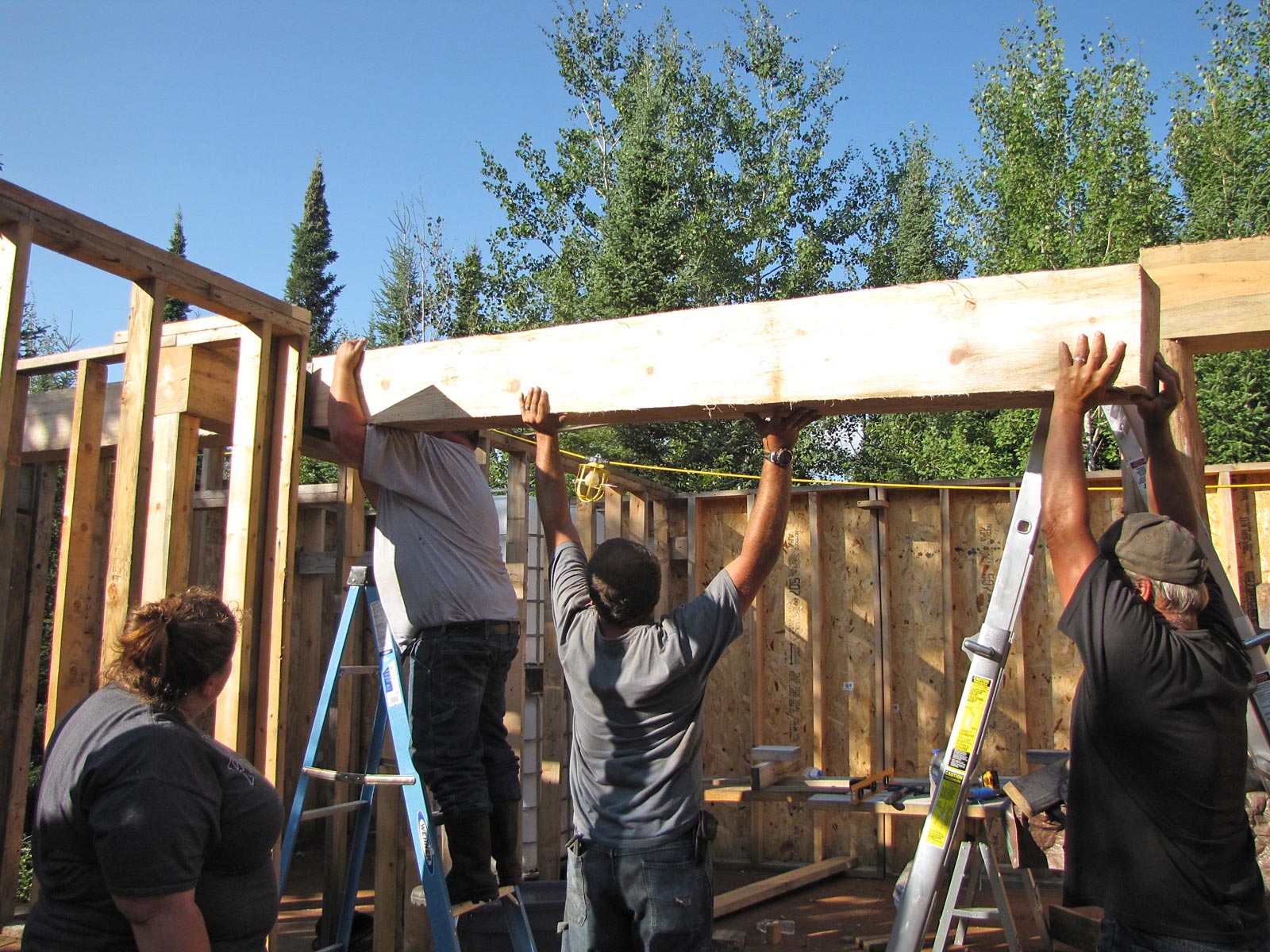 Then as they went to put on the upper floor joists, they realized the 2″x10″s were 16 feet long … they only needed 12 feet and 4 feet would be wasted. A quick think, and work stopped on the floor joists, deciding to use them as rafters for the roof instead so there wouldn't be waste. But now David has to come up with about 50 2″x10″ floor joists. Will doesn't have any logs that long and we don't have any big trees in the woods from which to cut them. Plus David doesn't have time to go logging. (He'll be at the mill all this week working 10 hour days, then off to North Dakota to build a log house the next week.) So we're trying to figure out something else.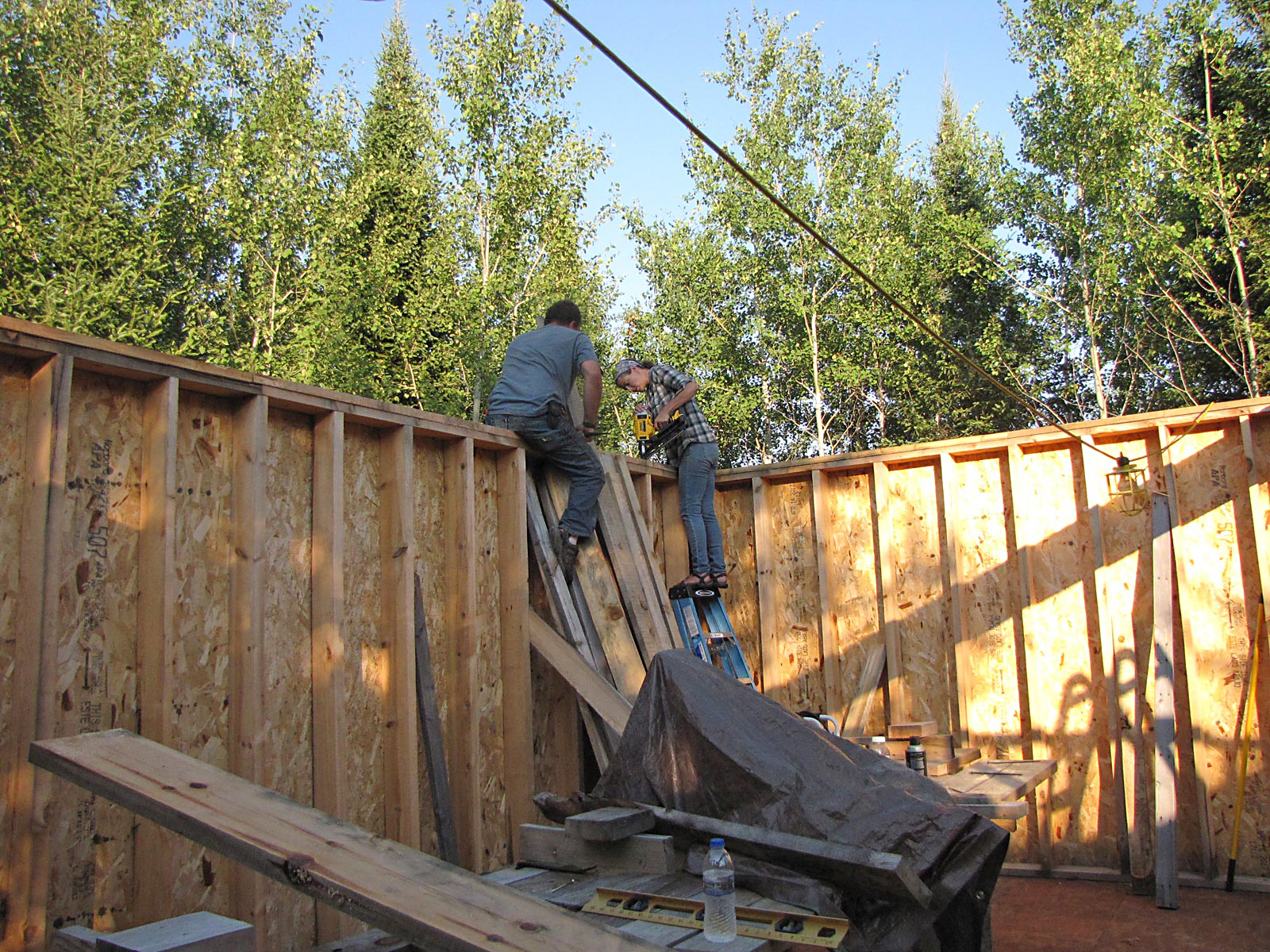 Because they couldn't go ahead with the upper floor, David and Troy went ahead and framed in the platform between runs of stairs for the upstairs, the bathroom inner wall and linen closet, as well as the entry closet. (It had to be done anyway so they didn't want to waste a day.)
Our corn earworm problem seems to be much improved. I checked the corn in the main garden this morning and only found two dead worms and there is still pyrethrin powder on the corn leaves. Whew! I also sprayed all the corn in the Central garden and the little patch by the chicken coop as they were starting in there too. There were very few in the berry patch corn and Will squashed them. No sign yet in the Sand garden or North garden but you can bet we're sure watching. But no potato bugs this year. Hooray! — Jackie