With Alisha's cheerful and enthusiastic help, we're sure getting a lot done this summer. Like I've said, she's a whirlwind berry picker/garden harvester. Yesterday she picked the Provider beans again and got a huge, heaping basket full. (Remember, we just picked beans three days ago!) Because of my bad knees, I simply can't pick blueberries anymore as it involves crawling along on the ground or much deep bending. But Alisha loves to pick them! So she drove to a nearby spot where she and Will had discovered an abundance of blueberries. She was gone all afternoon and came home with three ice cream buckets full. While Alisha was picking berries I went to work and cut up and canned all those Providers. I ended up with 10 quarts and five pints. And we'll be picking them again in three days!
I also went to work and cleaned out and arranged places to put all those wonderful things we've been canning as I was out of counter and island space. Like always, I move the new jars to the back and bring the older ones to the front so we can rotate our food. I carried boxes of full jars downstairs and brought empties up to fill.
Will's hard at work spreading manure on our fields and also between the rows of corn in the North garden. He's hoping to be able to cut hay tomorrow. The weather forecast seems to be changing hourly. First it's a 60% chance of rain. Then it's sunny. Gee, sometimes it's hard to know what to do!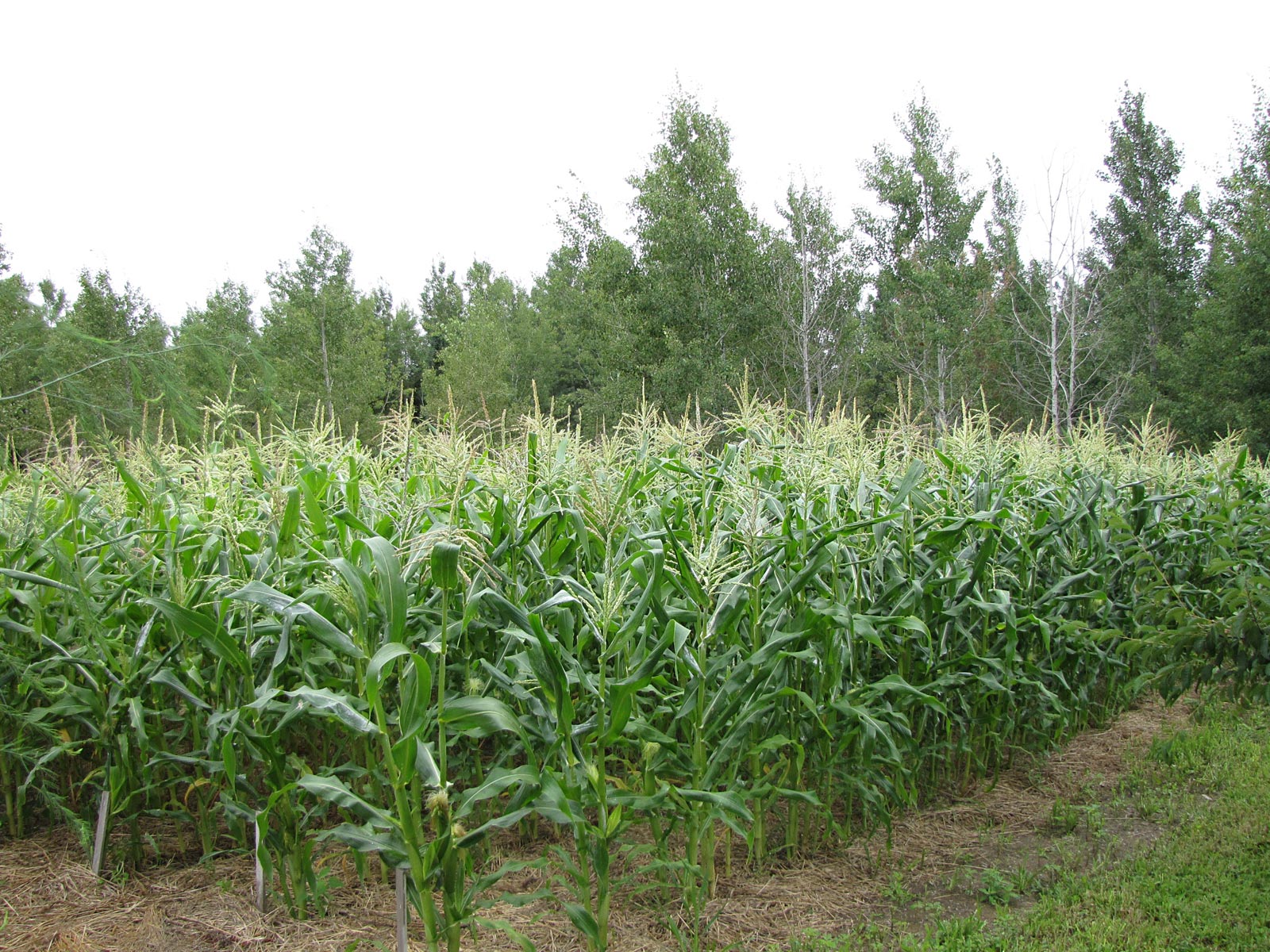 The gardens continue to be awesome. Our Seneca Sunrise sweet corn has recovered well from the attack of the corn earworms and is now tasseling beautifully and silks are showing already — and no worms! The beans are terrific. In the next few days, we'll be trying some of the Crawford pole beans, an heirloom bean we were given. They look scrumptious. And the Iroquois beans are so thick on the vines I can hardly wait for them to dry down as they are my favorite baked bean (so far!).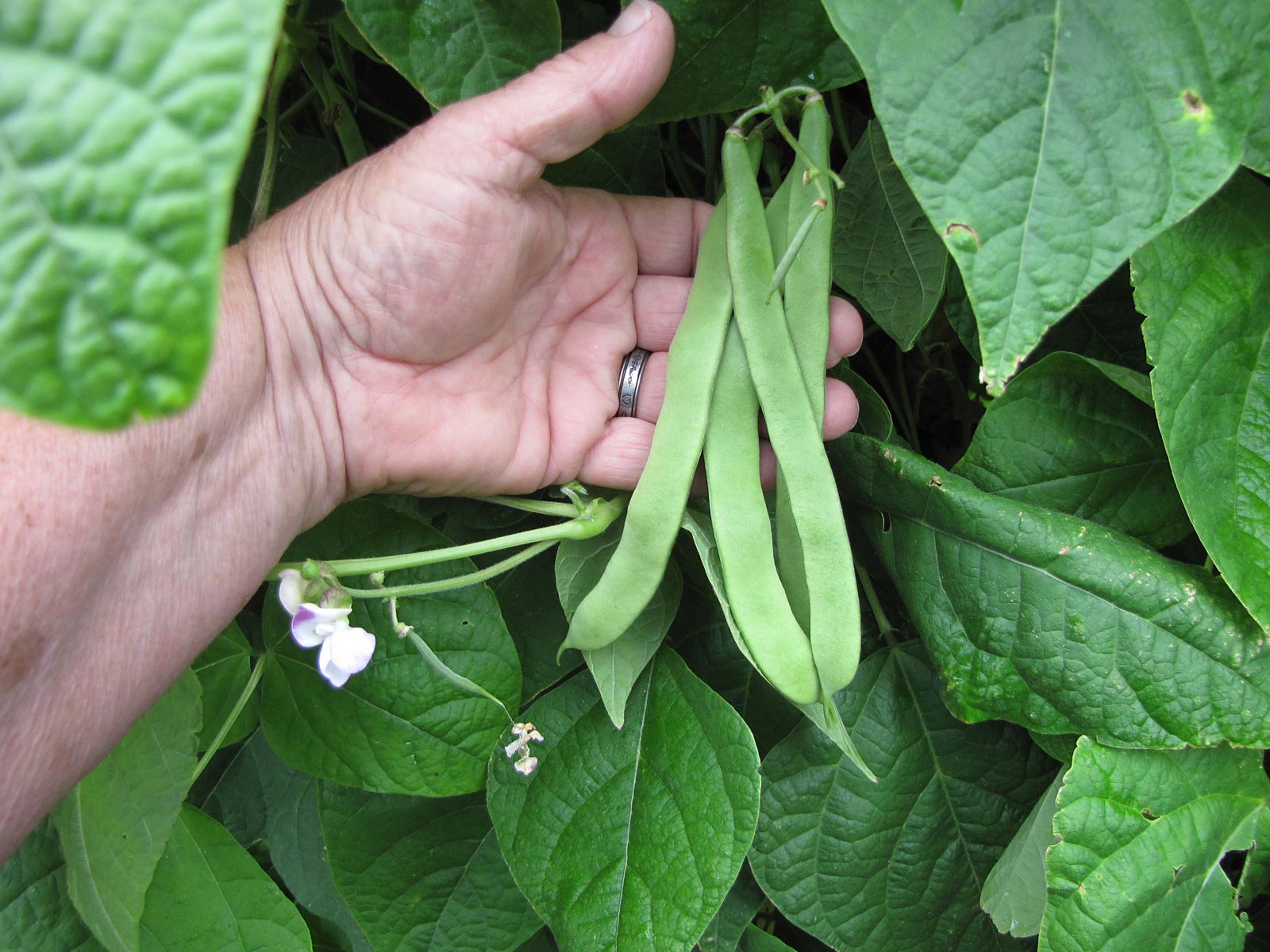 I'm stunned by our lettuce row. By accident, Alisha and Will tilled that row up with the Mantis tiller. But many of the plants went on to not only survive but thrive. The Dark Red Lollo Rosso is gorgeous.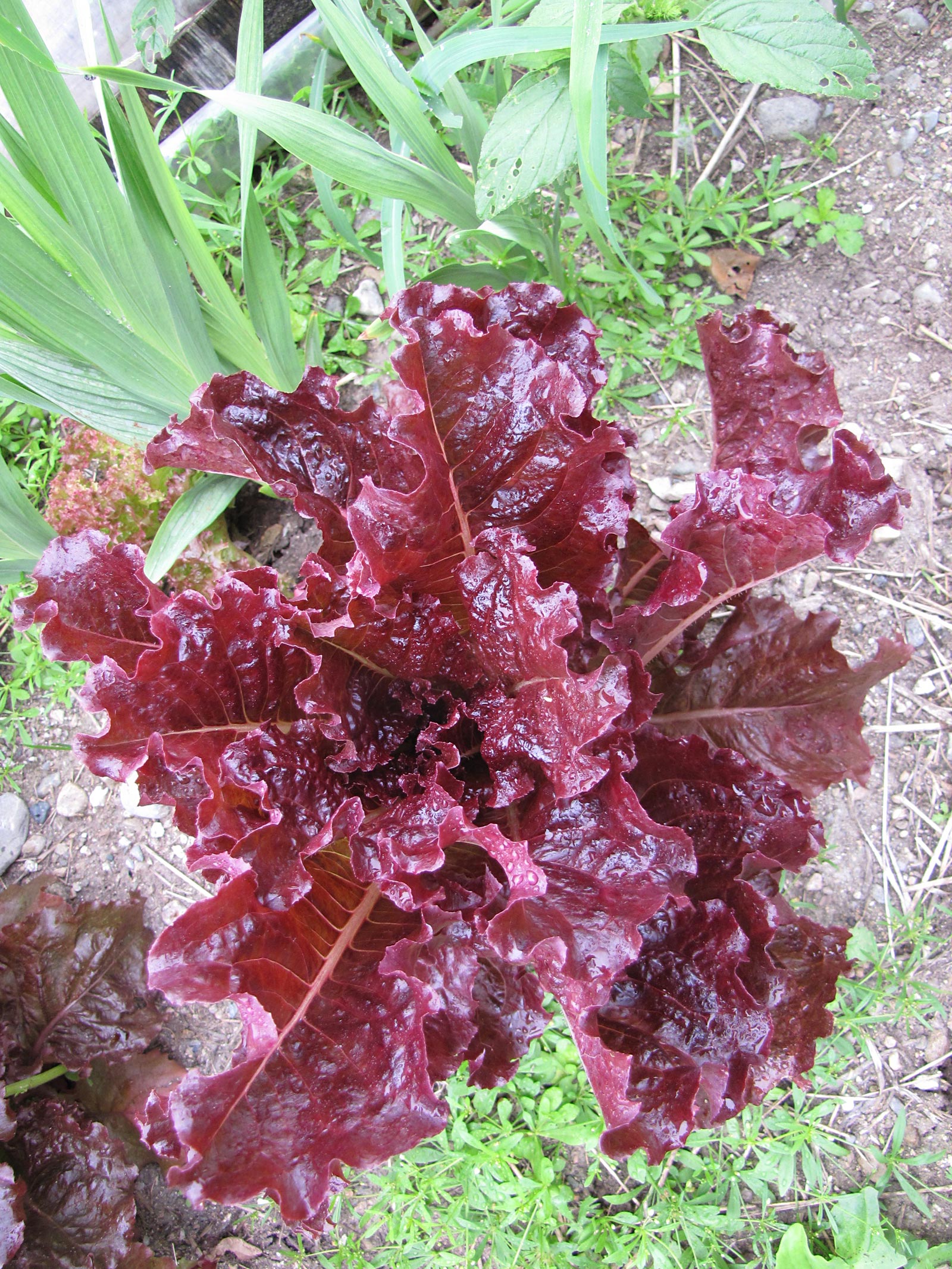 Well, I'm off to clean and can up those three pails of blueberries Alisha harvested yesterday. It's cloudy and threatens to rain today so we'll see. We could use some rain but have only been getting a few sprinkles. — Jackie