After two months of drought, we are getting periodic rains. Whew, it sure was dry! In the North garden (where we can't water) the ground was cracked like Death Valley. Yep, crops out there are struggling. But the pumpkins and squash don't seem to mind a bit.
Harvest season is fully upon us and boy, are we running crazy around here. Will went out and picked a 5-gallon bucket full of our wild plums as they were starting to drop from the trees. So I made my first batch of wild plum jam. It takes quite a long time to pit those plums as they are clingstone and fairly small. But boy, are they ever sweet. I do have to eat a few to do quality control, you know… And, yes, I'm saving plum pits for those of you who want to plant your own plum grove. (Remember, the pits have to be cold stratified in order to germinate.) So if you plant plum pits, you should do it this fall or hold them in the refrigerator or freezer until spring so they "think" winter's over and spring is here when you plant them. We have to watch or the chipmunks and squirrels will dig them up before they sprout so we always plant extras.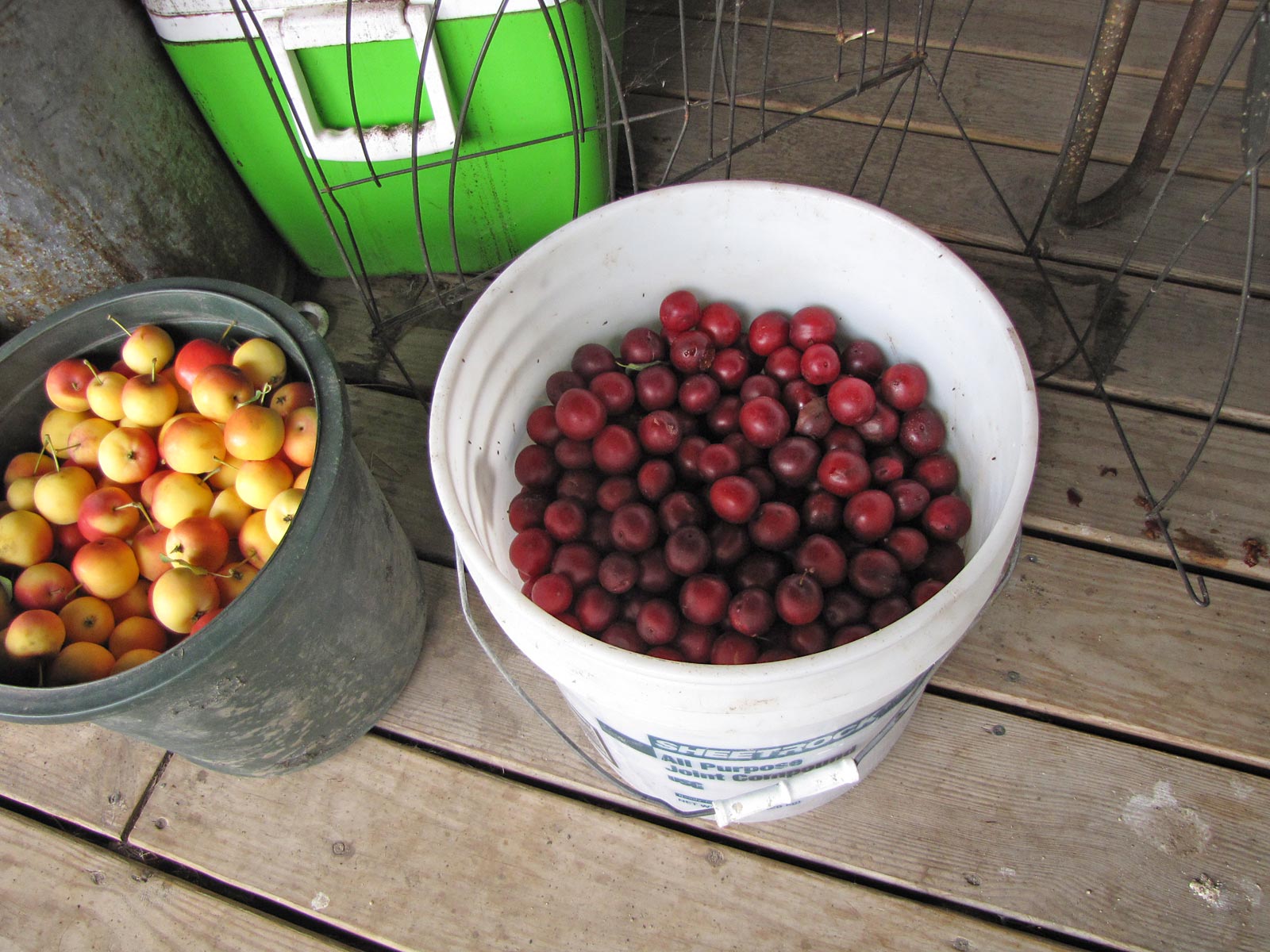 I'm canning like mad. The sweet corn is fabulous this year and I've got Seneca Sunrise coming out my ears. But it's so good we can't stop at eating one or two ears … it's more like three or four! So today, I'm canning corn, then another big batch of wild plum jam (before the plums start to go bad), and more Dragon Tongue beans. Last night I also did up a six-quart batch of carrots. Yep, they're coming in big, too. Oh, I forgot to mention our apples. Our friends, Mike and Dara, came over Saturday and we picked the Trailman crab apples and also our Dutchess of Oldenberg apples. Both are sweet and very good although I like the crisp, juicy texture of the little Trailman crabs best. We gave them a laundry basket full and we kept two buckets for ourselves as the Frostbite and Prairie Magic apples and Chestnut crabs are going to be ready in about a week. Lots of eating there! And of course, more apple slices and sauce. (You can learn more about growing and using apples from my article "Apples for your homestead in the Twenty-fourth Year Anthology.)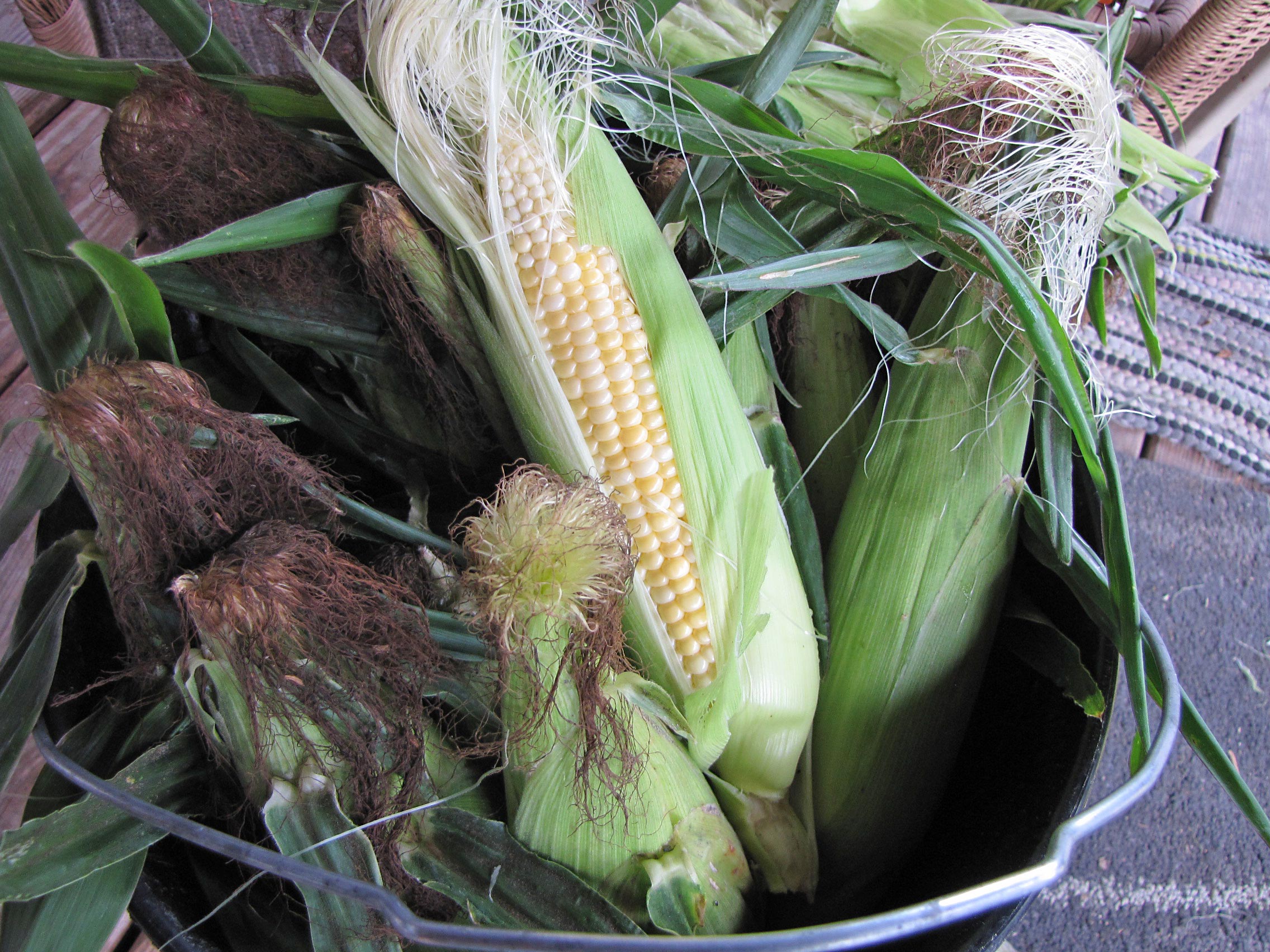 Son, David, started a new job a week ago. He liked building log homes but there weren't any benefits and the pay just wasn't enough. So he is now working at Ziegler Cat in Bhul with more pay and great benefits. He's always liked working on heavy equipment and now he's working on mine dump trucks with cabs 24 feet wide! A bonus is that Ziegler is only 22 miles away instead of 30+ so he'll save gas and wear and tear on his car. On Saturday David and I went to Menards and he bought the rest of the floor joists for the second floor of his cabin plus enough OSB to sheet the walls on the second floor. Ashley's dad is going to come over Labor Day weekend and we are hoping to get not only the second floor walls up but also the rafters for the roof. Sunday, David got the rest of the floor joists nailed in place and much of the second floor sheeted with plywood. (Of course it rained … the first good rain we've had for weeks and weeks.) But David worked until dark and got a lot done. He's also got the deck built in the front of the house and most of the 5/4″ deck boards screwed down. I'm sure he's feeling pressure as winter's coming.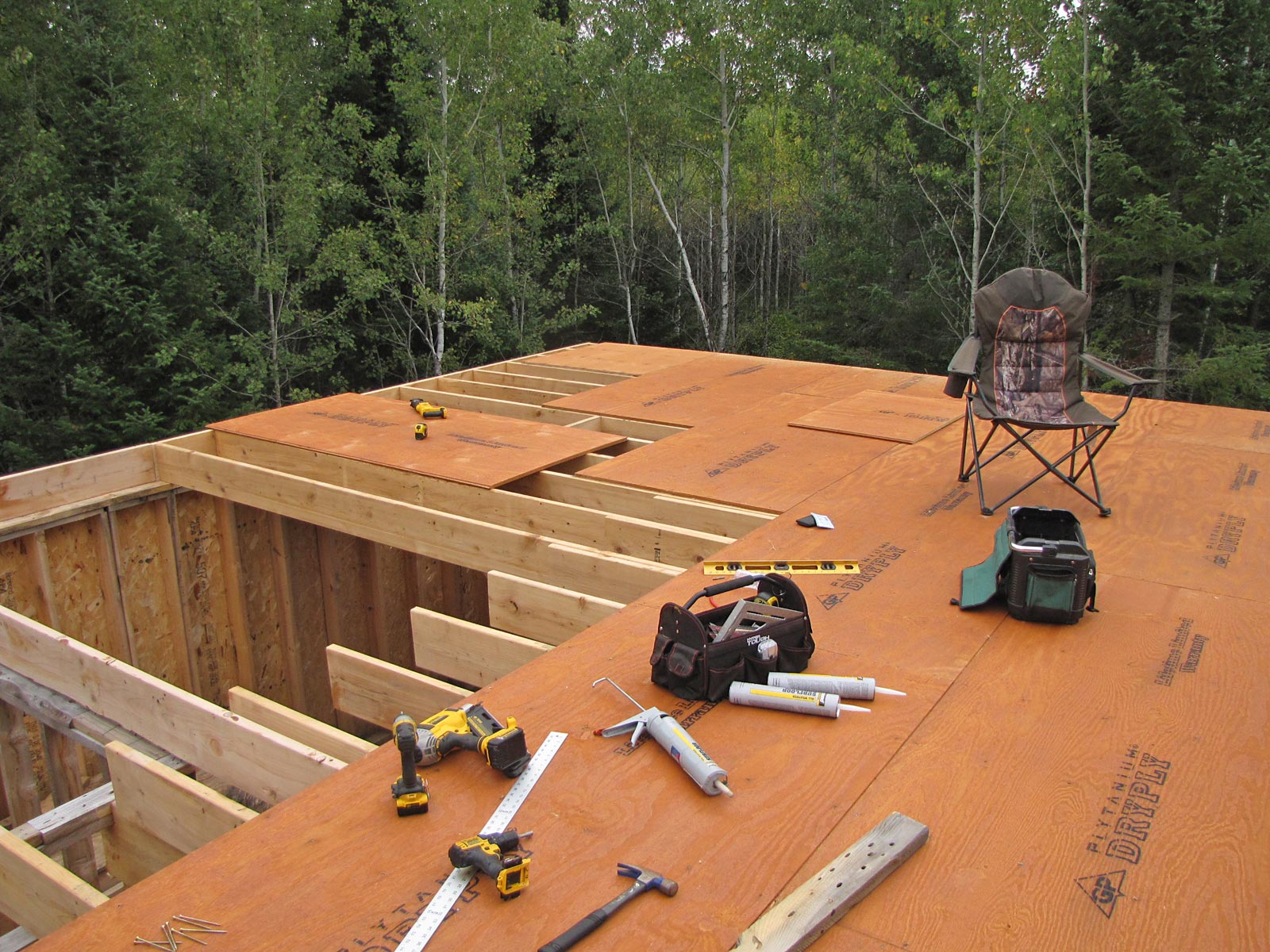 We've been eating a lot of tomatoes out of the garden as we are inundated with tomatoes! Yep, we had big bacon and tomato sandwiches with delectable Bill Bean tomatoes. My, but they tasted good! The plants are simply loaded with giant tomatoes … probably 30 pounds or more per plant. We've also got a slew of new tomato varieties which are producing very well and taste great. One of them is a Brad Gates bred tomato, Lovely Lush, which is absolutely gorgeous with near-brown shoulders and orange-red bottoms. They remind us of Halloween! And they taste great too. Boy, are we happy to have so many different, wonderful tomatoes!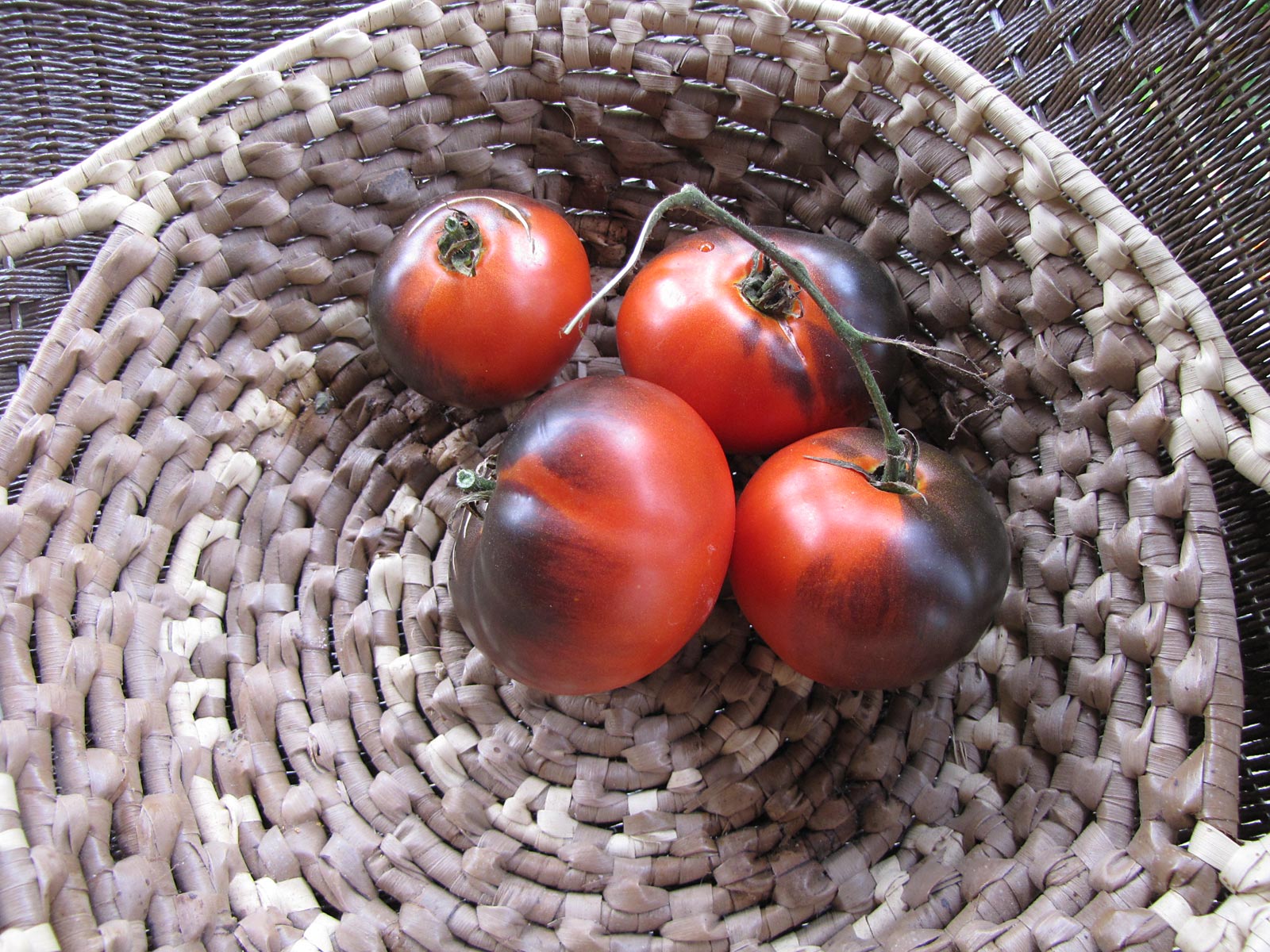 — Jackie