We've had a crazy busy week. Harvest, of course, is in full swing in between rains, which we've desperately needed. There are tomatoes both to save seeds from for our seed business, and also to process into lots and lots of different tomato products. There are also dry beans to pick and shell between damp periods, some Seneca Sunrise sweet corn to harvest and bring in before the Blue Jays get it, plums to make into wild plum jam (and harvest their pits!), apples to process, and more Dragon Tongue beans to put up. Then I got a call that our son, Javid, was in the hospital in Cook. Being in a wheelchair, he's fought pressure sores for a lifetime. But even though the one he has now is healing, he got an infection in it. So they were going to ambulance him down to Duluth. I tossed my beans in a pail and headed off to Cook to see him before he left. He'd been running a temperature and feeling bad but with I.V. antibiotics and fluids, he was feeling better already. I did get to visit with him before he left.
Yesterday, I drove down to Duluth to see what's what. He is still getting I.V. antibiotics, but still has to see the surgeon to see if he will need surgery or not as the infection has possibly spread to the bone. That's not good. So I'm worried and praying it won't be as bad as that.
I'm home today, doing laundry. (I ran the water over the rinse tub and Will had to rescue the laundry room, so you can see I'm frazzled.) Then I've got tomatoes to pick and seed, plums to make into jam, and some ripe peppers to pick for seed, as well as put up in sauce.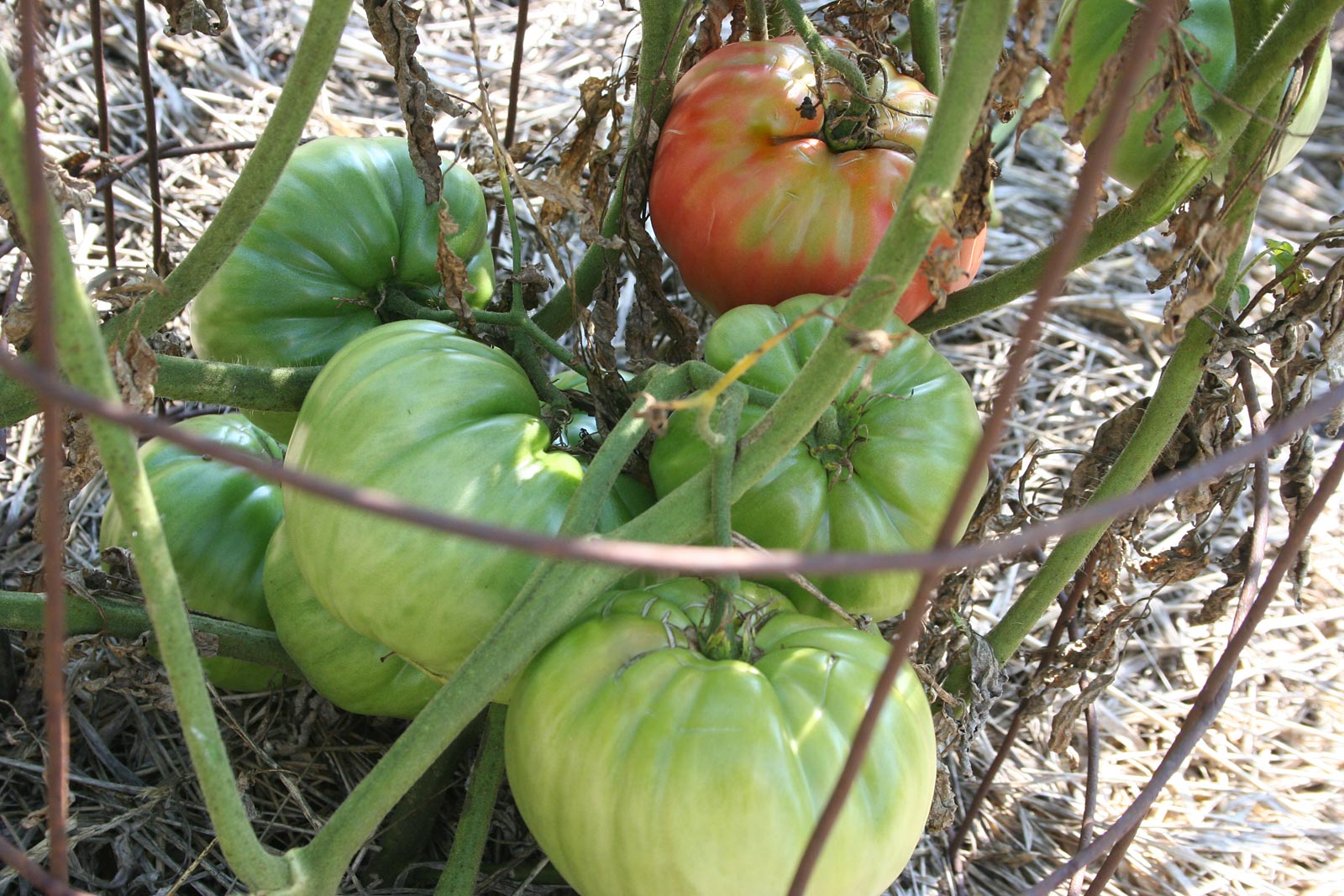 We're really happy with some of the new tomatoes and, of course, some of our favorite older ones. The Bill Beans are hugely productive this year. We've counted thirty BIG tomatoes on one plant and that's impressive. And I love the Barry's Crazy Cherry. Those little pointed yellow cherries are out doing themselves! And they are so tasty, too. Can't miss the Lucid Gem tomatoes in the lineup either. They are so gorgeous, they just glow in the garden, attracting the attention of everyone who goes there.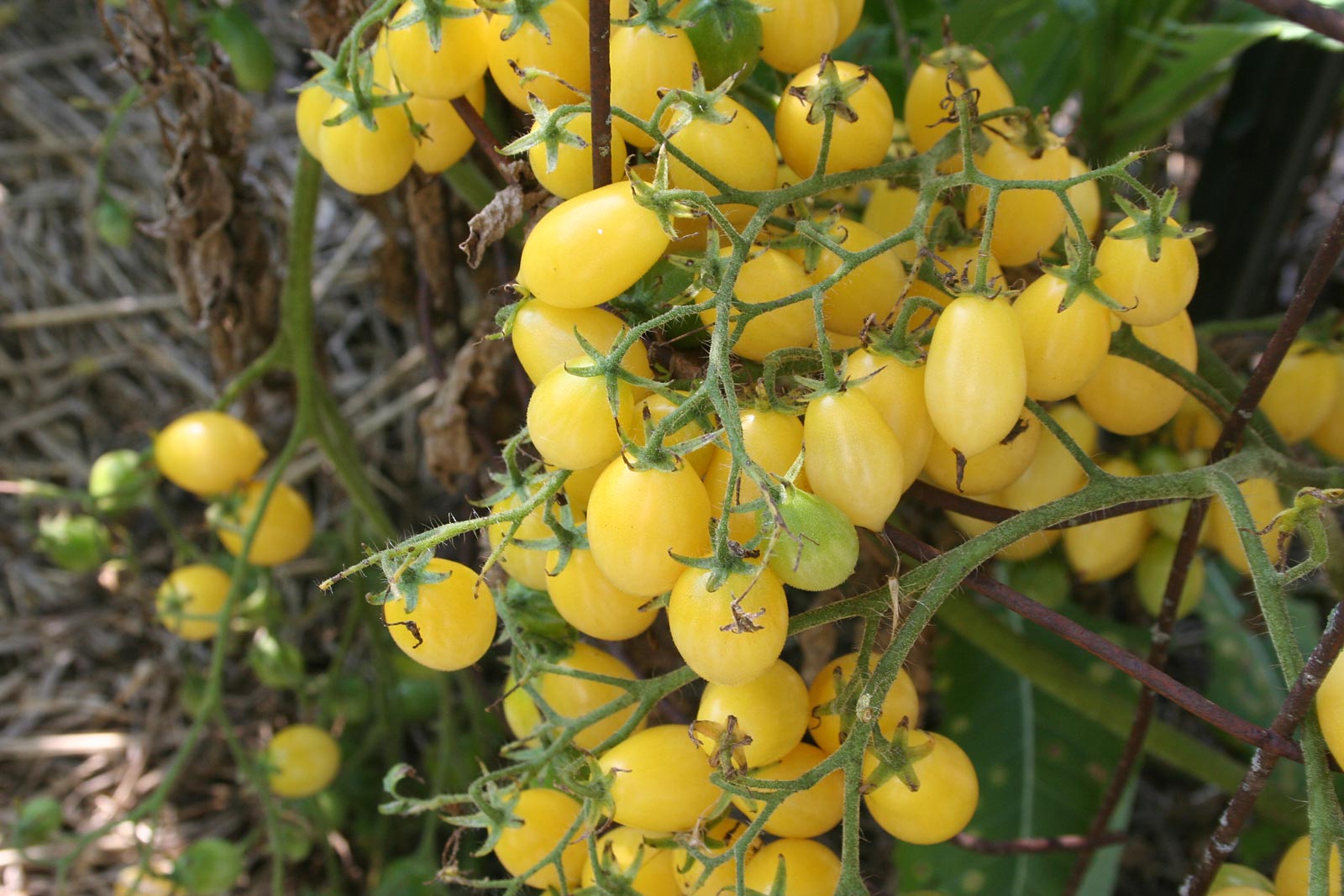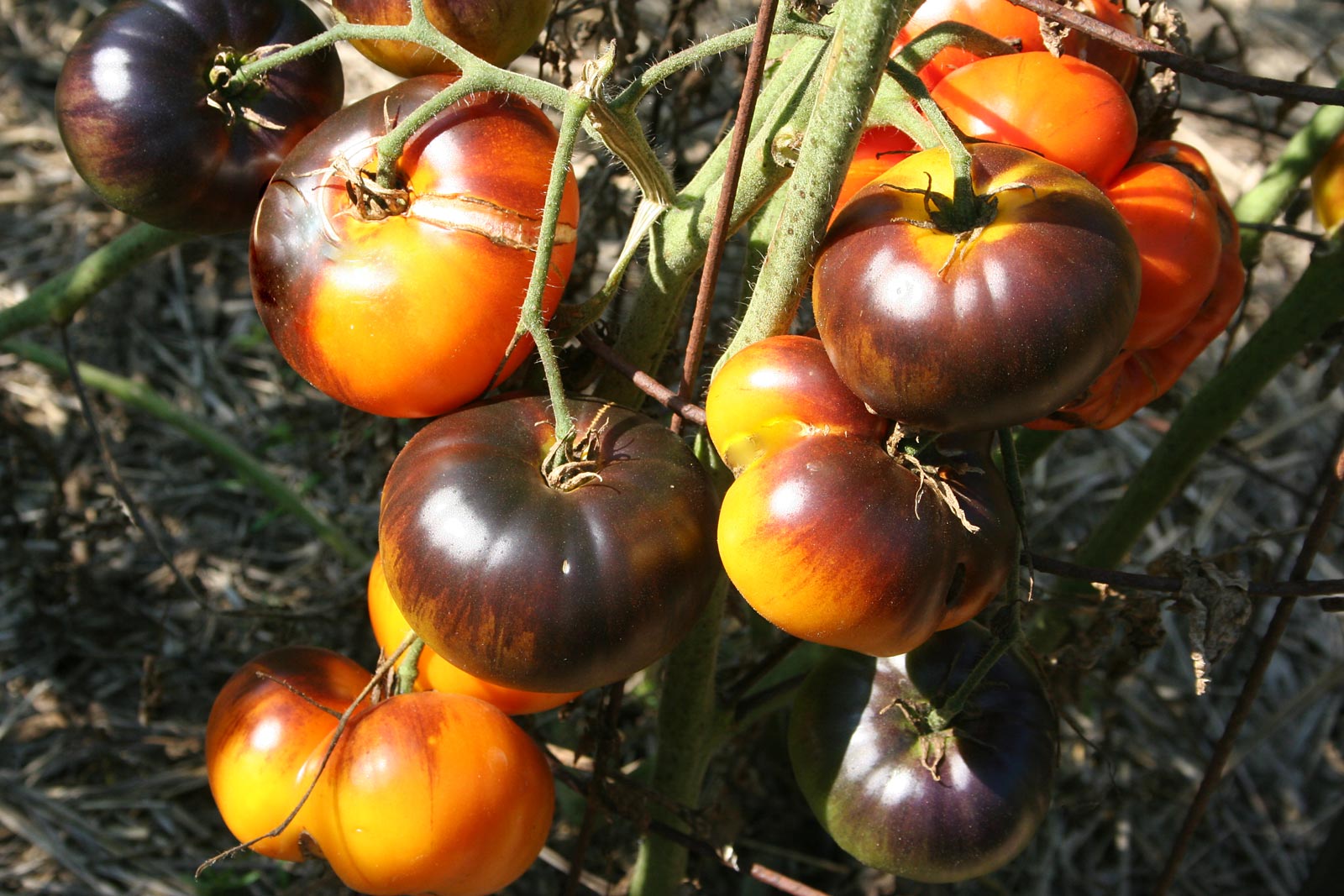 Gotta run! So forgive the short blog today. — Jackie