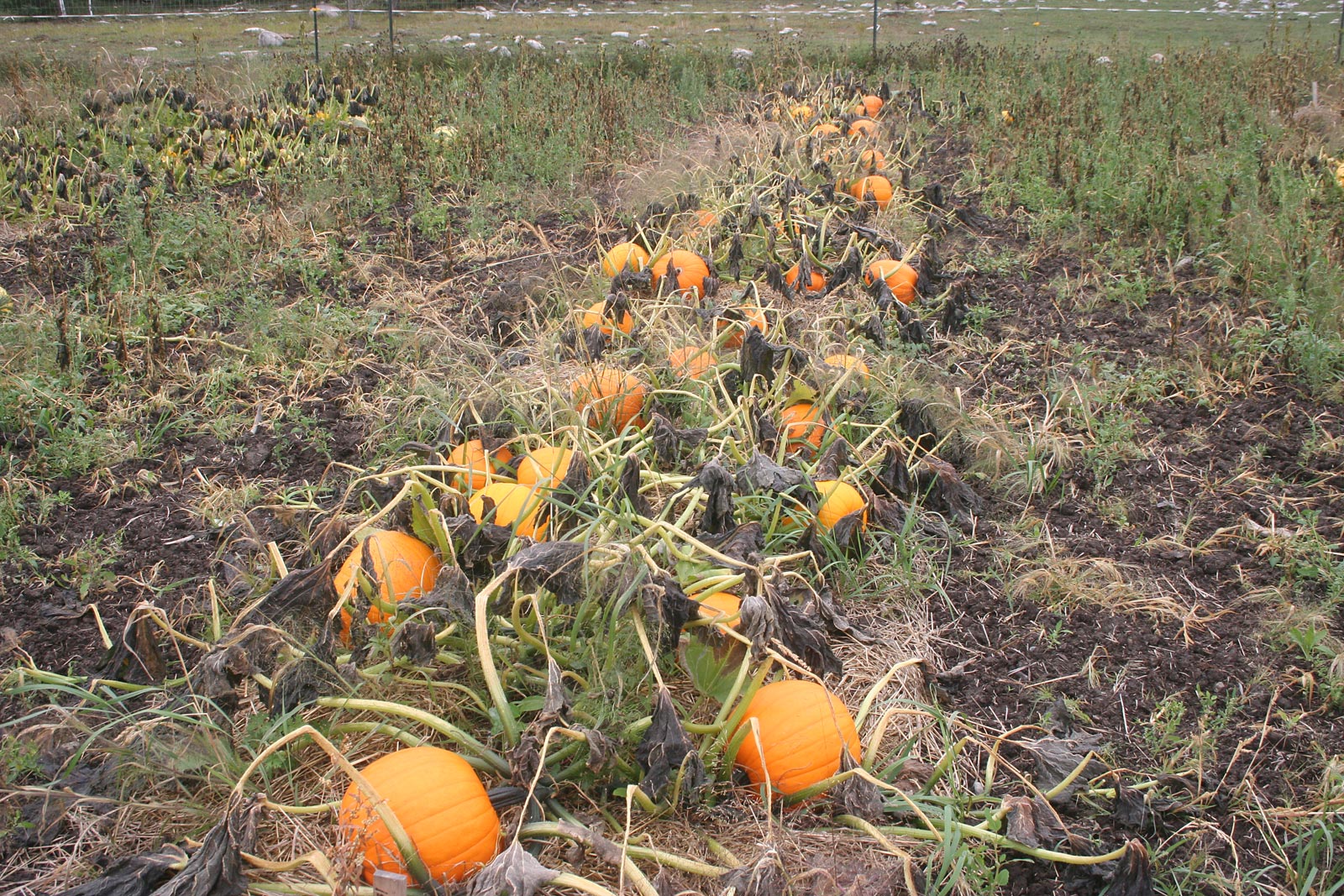 We were holding our breath last week as there was a frost advisory for the whole north country. We prayed and hustled to try and protect everything we could. We closed up the hoop houses where the peppers are housed, threw blankets on some of our plants and tarps over others. Then dark came and it was cold! Well, come morning, there was frost and it was 27° F. Sigh. We just had to wait and see how bad it had gotten.
Later in the morning, I walked down to the main garden after seeing limp bean vines and cucumber plants in the house garden. Yep, it was bad, alright. All the tomatoes, my dalias, cannas, and glads were toast. I cautiously peeked under the tarps David and I had placed over the Bill Bean tomatoes. The plants were black. The corn was burned as were all the rest of the crops we had not covered and even those covered with plastic. But the ones covered by old quilts were fine. Lesson, here. Cold travels through plastic faster than quilts. It's fine if there is just a frost but it had gotten down to 27 degrees. That's freezing, not a frost.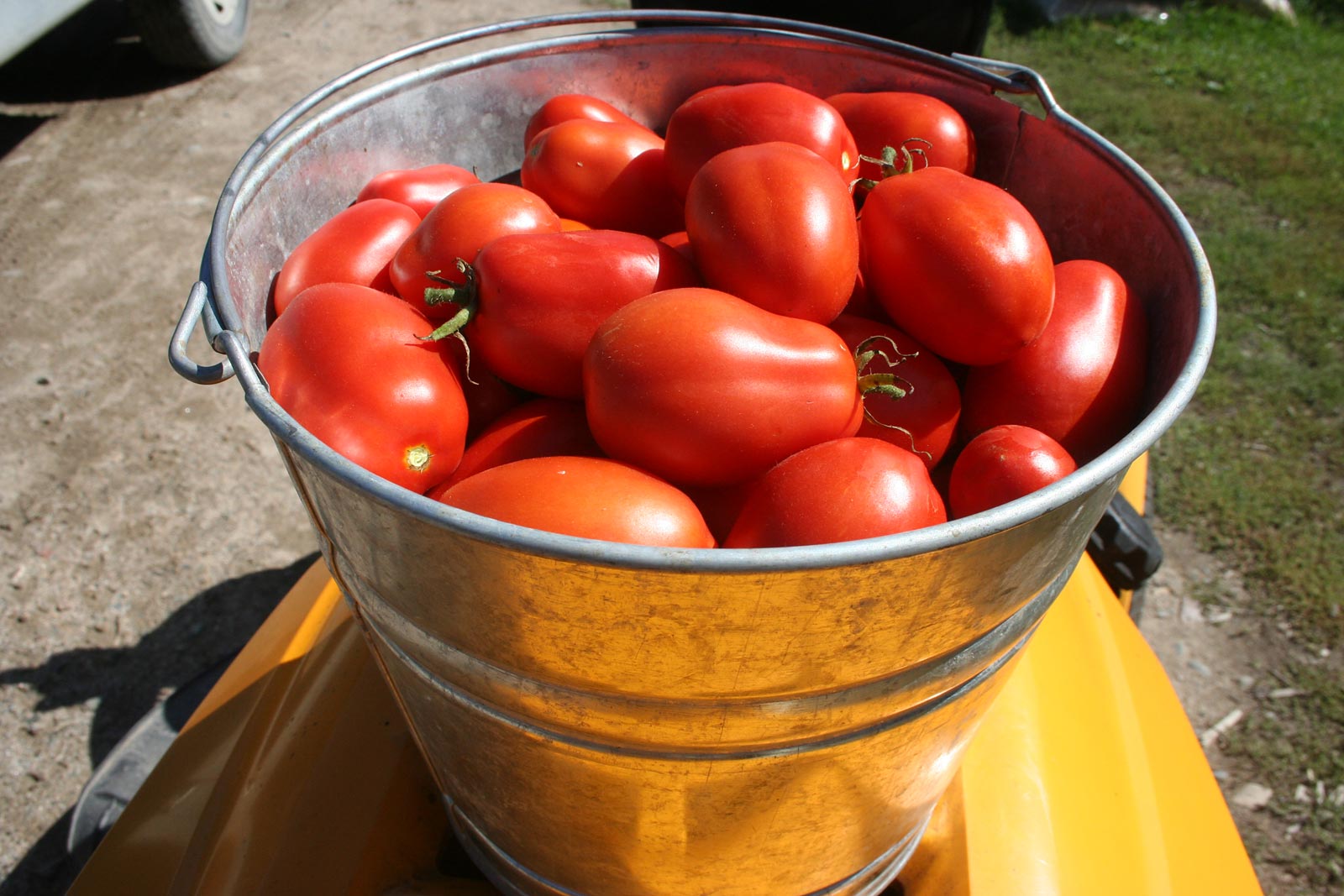 But, over all, our garden did well. We're still harvesting dry beans and even some snap beans. The squash and pumpkins were largely untouched by the frost. Same with many of the tomatoes. I don't think it was cold for long, and although the plants were killed, the fruits were not damaged. So I have been busy trying to put up all I can. Before the frost, I spent all day picking the best of each variety of tomato to save seeds from for our seed business, labeling them and bringing them in the house. Then I started putting them in the hoop houses as my knee disliked going up to the house so many times — up and down the hill — I finally got them all. Whew! Then David came home from work and gave me a hand. Will was harvesting oats at the neighbors and didn't know it was going to get so cold as in the morning, there was only a "chance of frost in low lying areas" with a temperature of 35° F. Of course, he couldn't hear the phone ringing over the combine! And he had the pickup so I was vehicle-less. It turned out fine though and our pantry shelves are bulging. Nice feeling!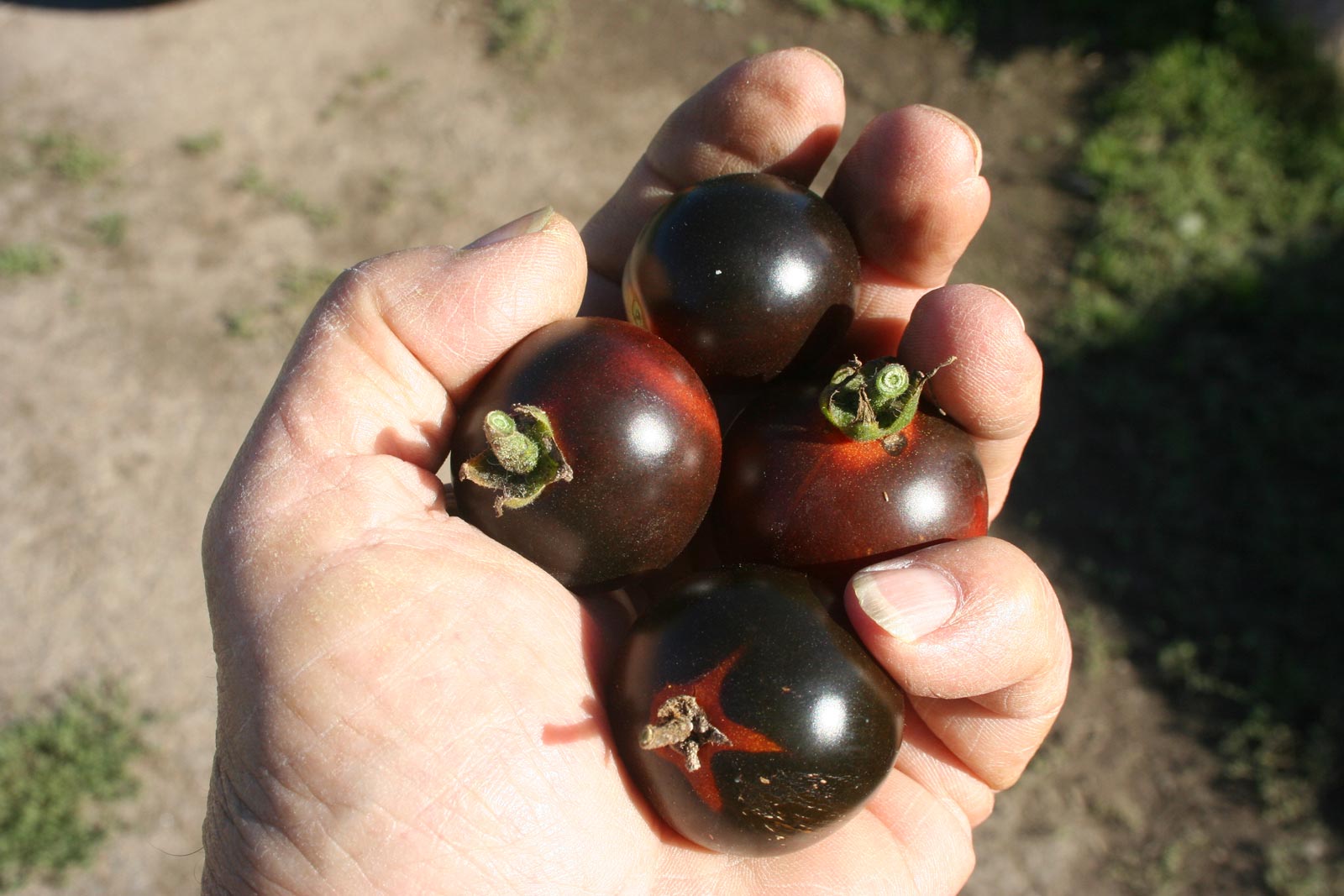 Even our muskmelons (planted outside with no plastic mulch or row-cover) and watermelons exceeded our wildest dreams.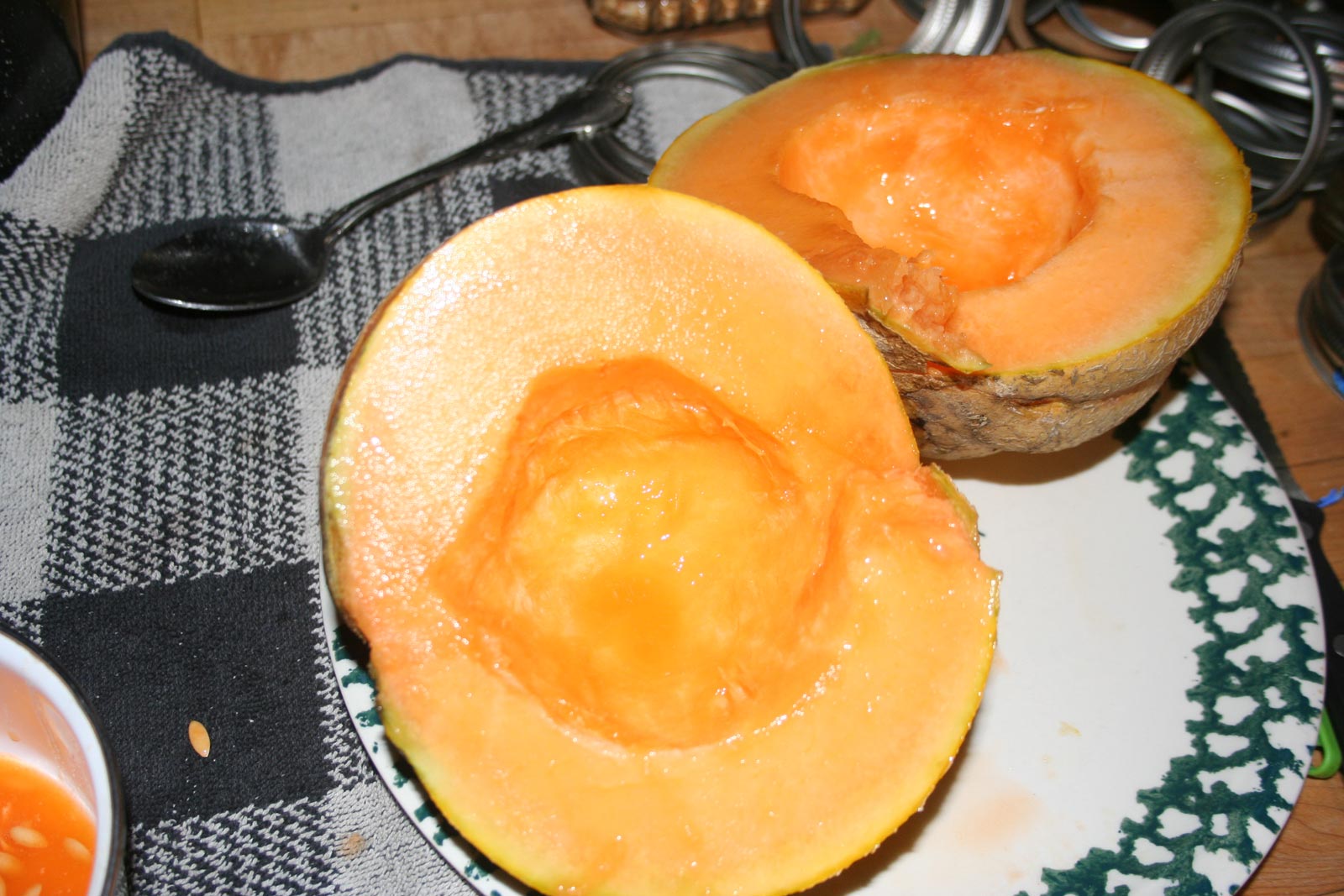 Now we're busy finishing up with our crops, canning and getting ready for colder weather. — Jackie