We live every day by our weather radio. We listen to it first thing every morning and the last thing in the evening. In this way, we have a pretty good handle on what weather systems are headed our way and we can plan our days accordingly. We knew more rain was coming so we were busy beavers for a few days. Will hauled manure onto our asparagus beds to feed them so they would produce well next spring. We love our asparagus! This year, not only did we have asparagus on the table nearly every day but I was able to can up big batches so we can enjoy it this winter as well. I got two more flower beds tucked in for winter and all of our canna and dahlia bulbs dug and into the house for winter. Our goldfish were also netted and moved into their new winter home, a 100 gallon livestock watering tank in our basement.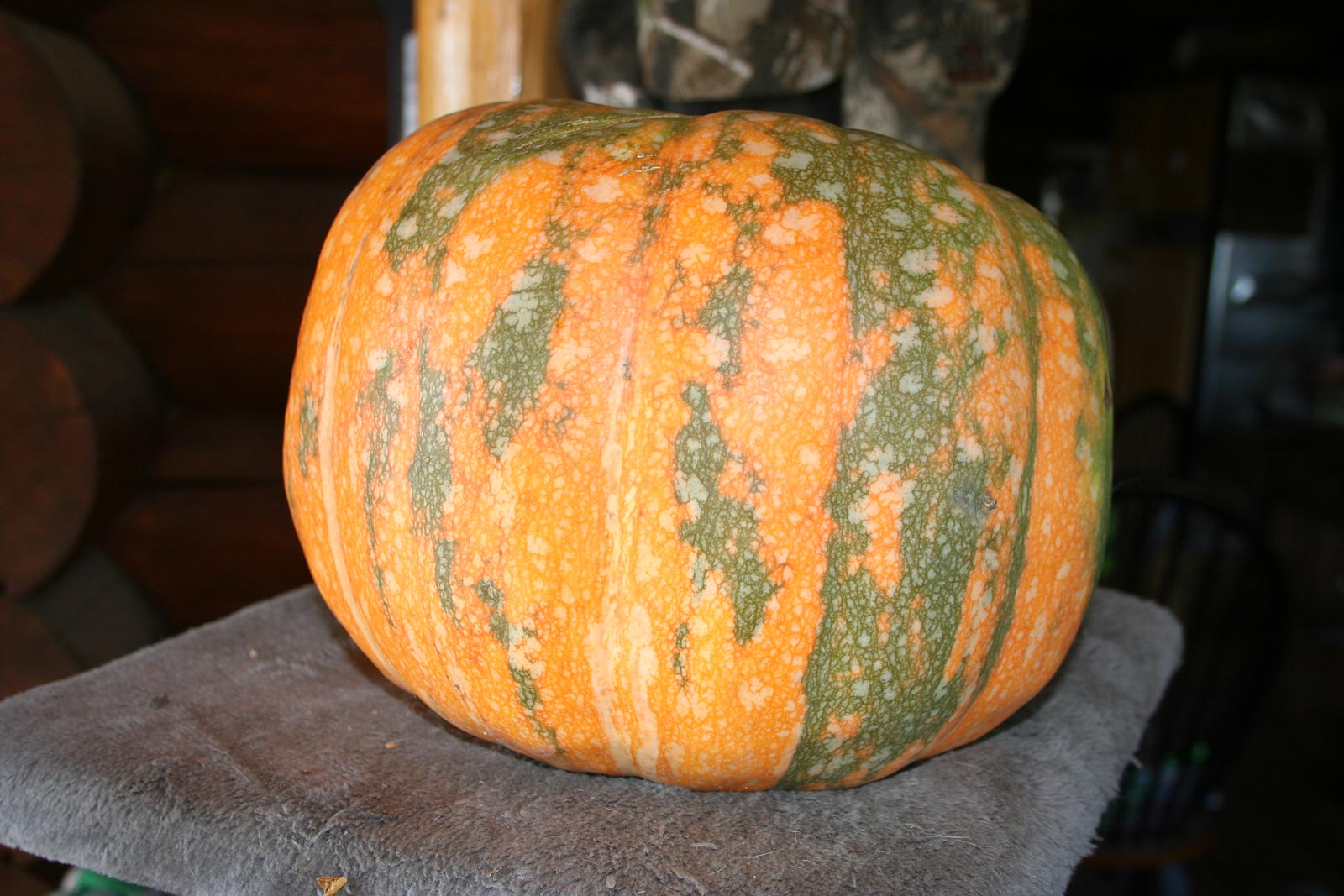 I've been busy seeding pumpkins, squash, and hot peppers. One squash/pumpkin we really love is Iran. This pumpkin-shaped squash is round, ribbed and fat. Ours weigh between 10 and 20 pounds with very thick flesh. I especially love the sea foam green with small lighter specks and a brilliant wash of orange stripes. What a diva! And our hot peppers are outstanding this year. I've seeded lots of Thai Baby Dragon (a smaller Thai hot pepper than the common Thai Hot with lots of fire), Venice Bootlegger (a gorgeous, slightly cooler hot pepper with wonderful flavor) and Chinese Hots. I can only do a few each time as I don't wear gloves and if I do too many, the pepper oil gets under my fingernails and burns like sin.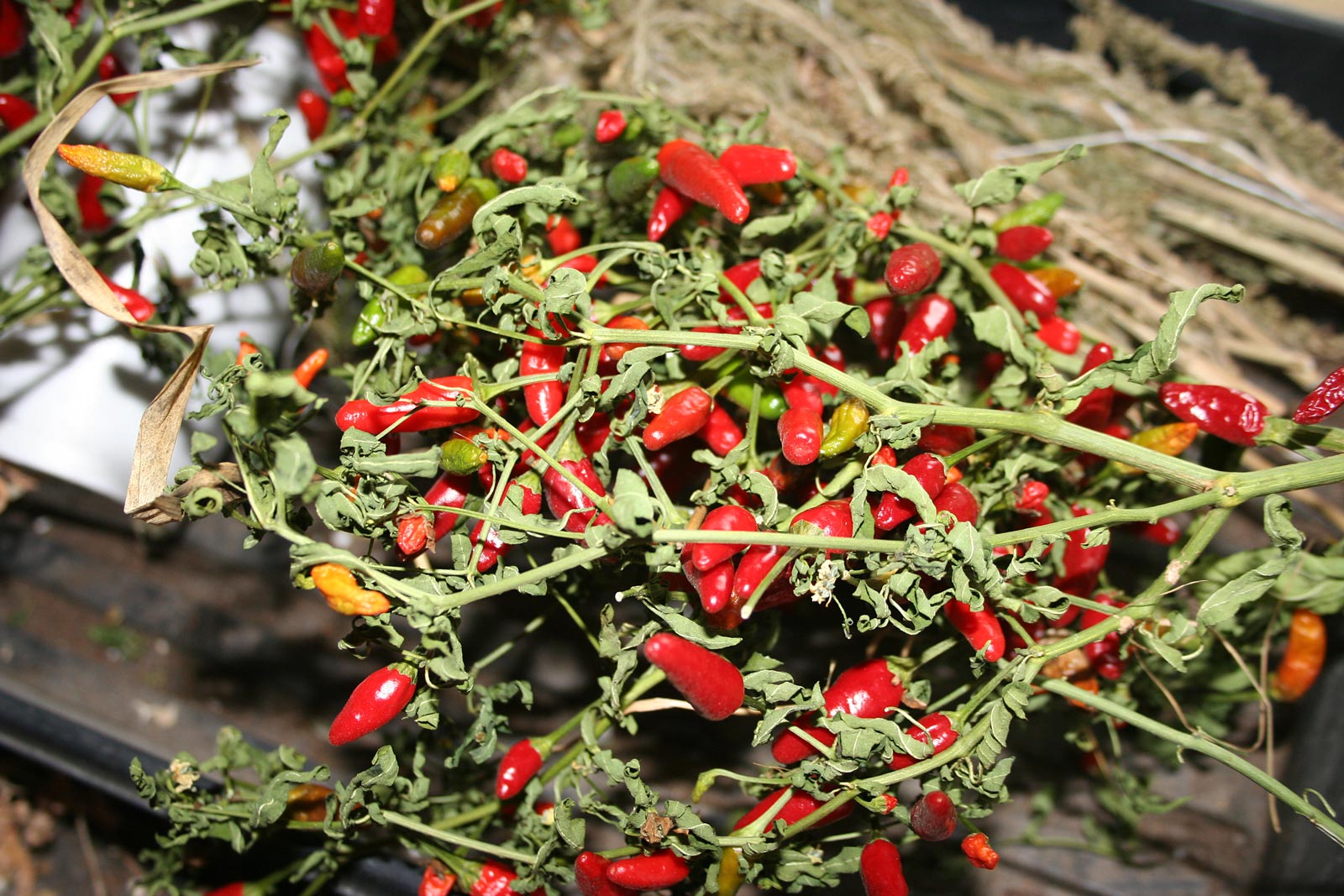 I gave my friend, Dara, a bag of Sugar Rush Peach hot peppers after she nibbled on the end of one and loved it. She called later and said she'd eaten a whole one with seeds and her mouth was still burning. Moral: be cautious of every new hot pepper as the seeds are usually much hotter than the flesh.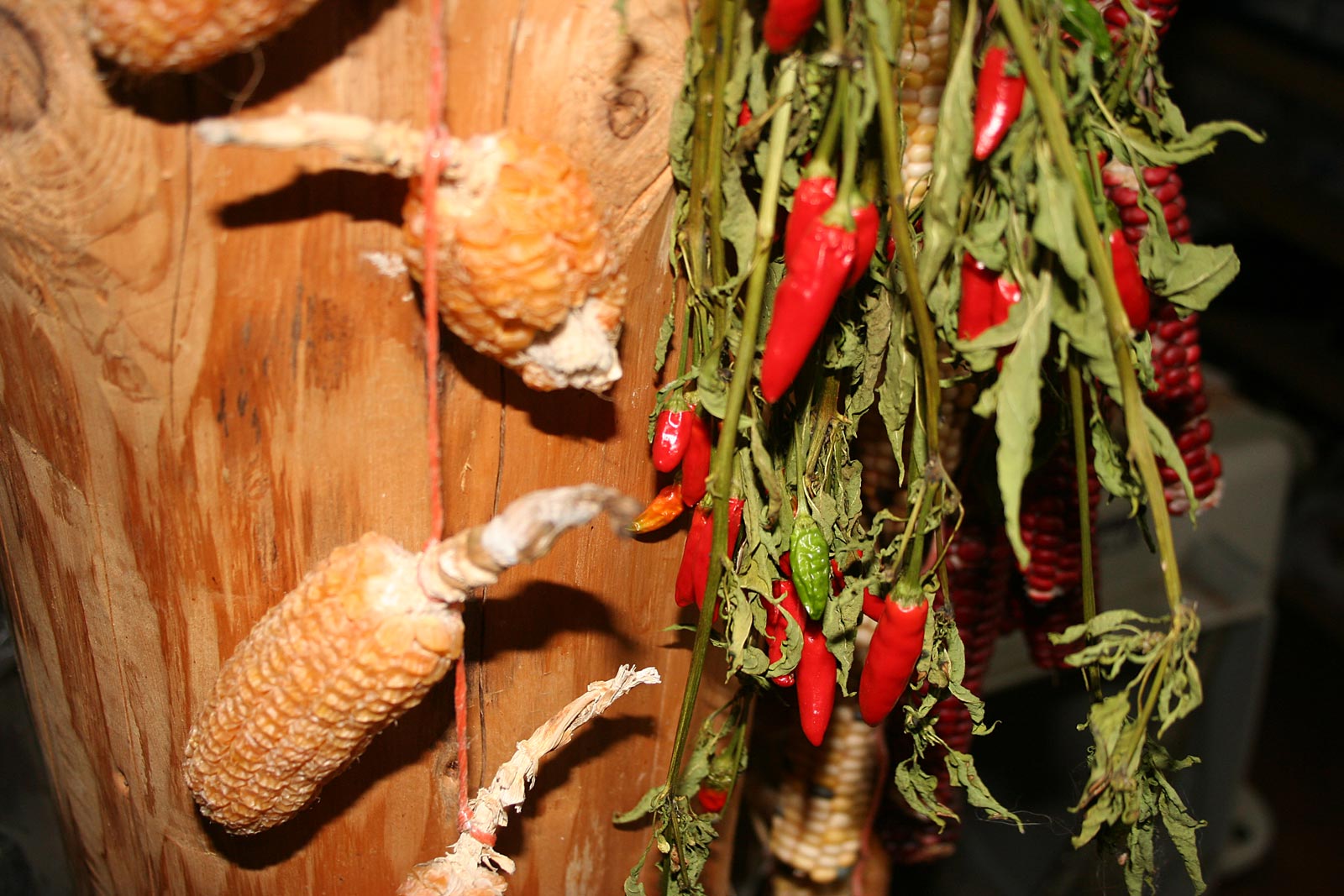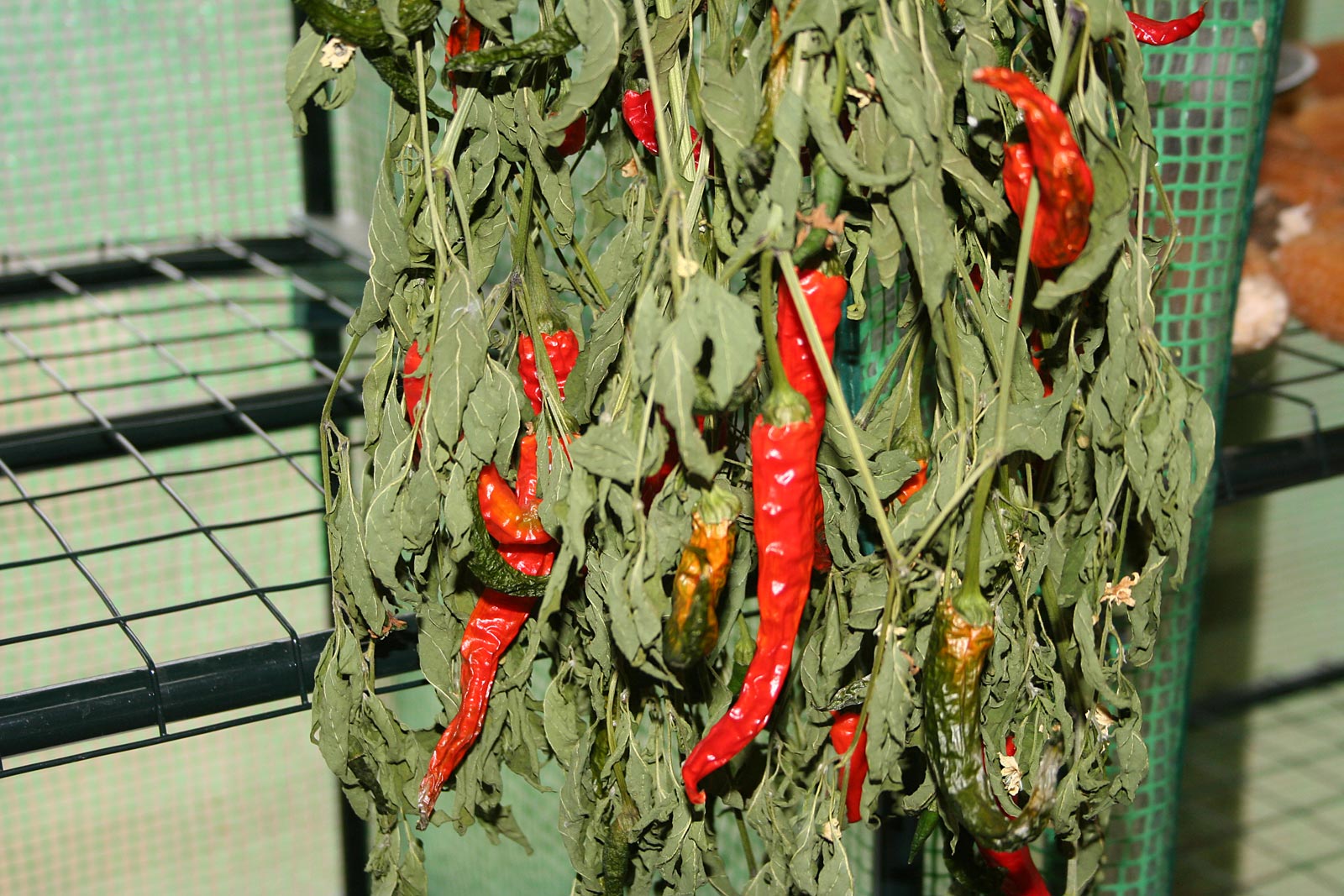 Will and I have been worrying about getting David's cabin dried in before winter snows hit as here in Minnesota, wood rots very quickly after getting wet several times. So on sunny Wednesday, we went over and started working on a wall of the back dormer. After it was nearly finished Will had a "duh" moment. We'd forgotten the wall should be built on top of the roof … which was not on yet! So it had to be taken apart to be re-built later.
David got there after work and we started in on covering the front section of roof between the front dormers with OSB. This, fortunately, went very quickly and an hour before dark, Will was cutting Rex-wrap, a weatherproof felt substitute, I was carrying it and handing it up to David, who was on the roof with has staple gun (tack hammer). After doing the whole section, we still had another half an hour before dark fell. So as I was handing up the last sheet of Rex-wrap, Will began cutting 8-foot 2x4s in half to make the fly rafter supports for each dormer and the one gable end which was not done. This also went well and Will cut the last one in darkness and David nailed it on using his smart phone flashlight! Ta da! At least that much got done before the rain which is falling lightly today. Hopefully, the rains forecast all through the weekend will just be light rain, not downpours. — Jackie