Even though it was cold, we did just fine. On Saturday, with temperatures "warmed up" to -10, we drove down to Bill and Kelly's house to help celebrate granddaughter, Ava's seventh birthday. The sun was out and the roads were clear and dry so the drive was uneventful. We had a blast; her birthday theme was unicorns so all the little girls wore gold unicorn headbands with ears. Too cute!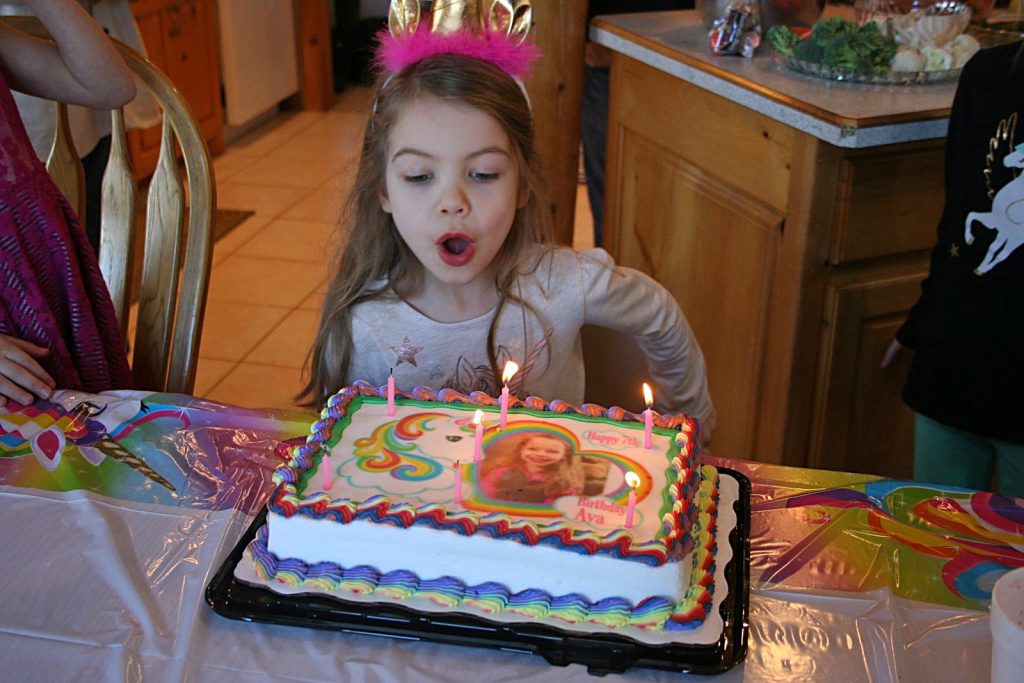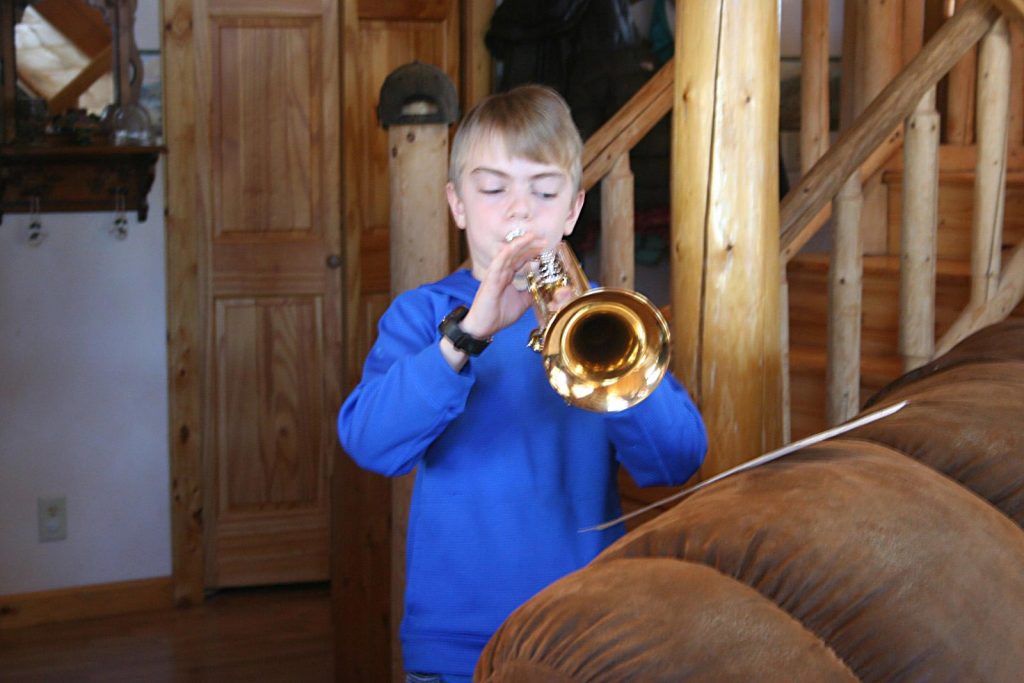 When it was time to sing Happy Birthday, our grandson, Mason, came out of his room with his horn and played Happy Birthday as we sang. Wow, that was neat! We partied and ate great food as usual, but we had to leave early as our wood stove doesn't hold a good fire for more than six hours and the temperatures were falling steadily.
On arriving home, we dashed around doing chores at -20 and when we got in, I cleared off and started our kitchen range. That really helps keep the house warm when temperatures fall really low. In short order, Will had the living room stove going nicely and the wood range was throwing off nice heat so I opened the oven door and we enjoyed the heat while the temperatures fell outdoors. When it gets that cold, I stay up late and Will gets up early and we both stuff wood in the stoves when we get up in the night to go to the bathroom. (Hey, when you get older, you don't need to set alarms to get up to put wood in the stove; your bladder does that!) In the morning, Will stacked the leftover firewood in the wood box and put on his barn clothes to get more wood. As usual, Mittens hopped in the wheelbarrow to get her ride. She loves to ride in the empty wheelbarrow! We have strange animals.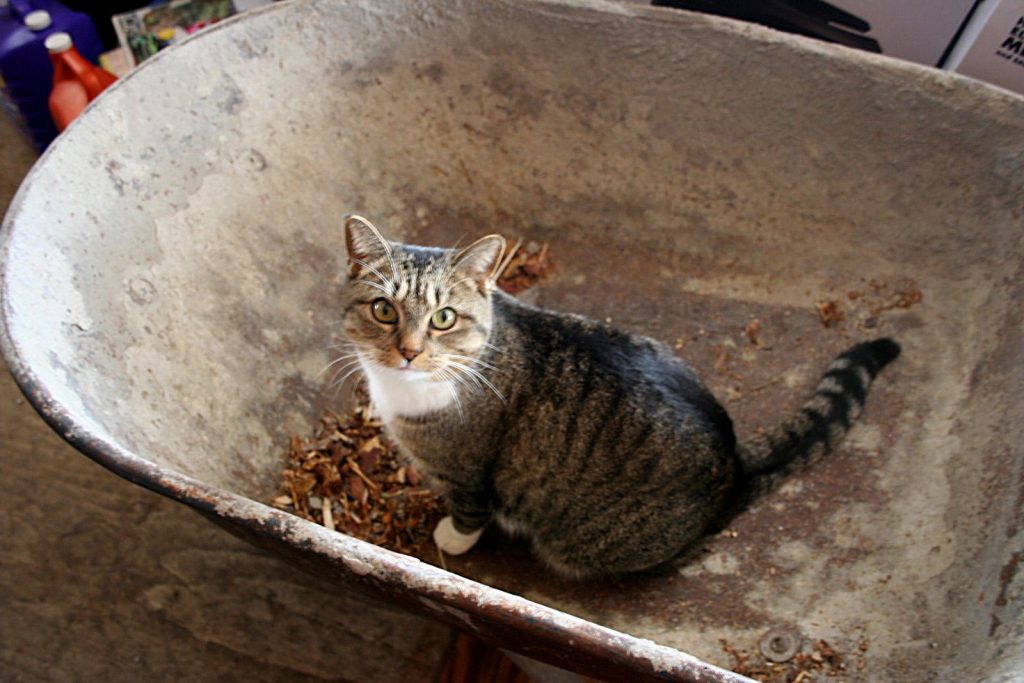 On Sunday evening, we were getting ready to view what newscasters called the Super Wolf Blood Moon which was a huge full moon that would, later on in the evening, take part in a full eclipse. Luckily, the sky was clear although the temperatures were still below zero.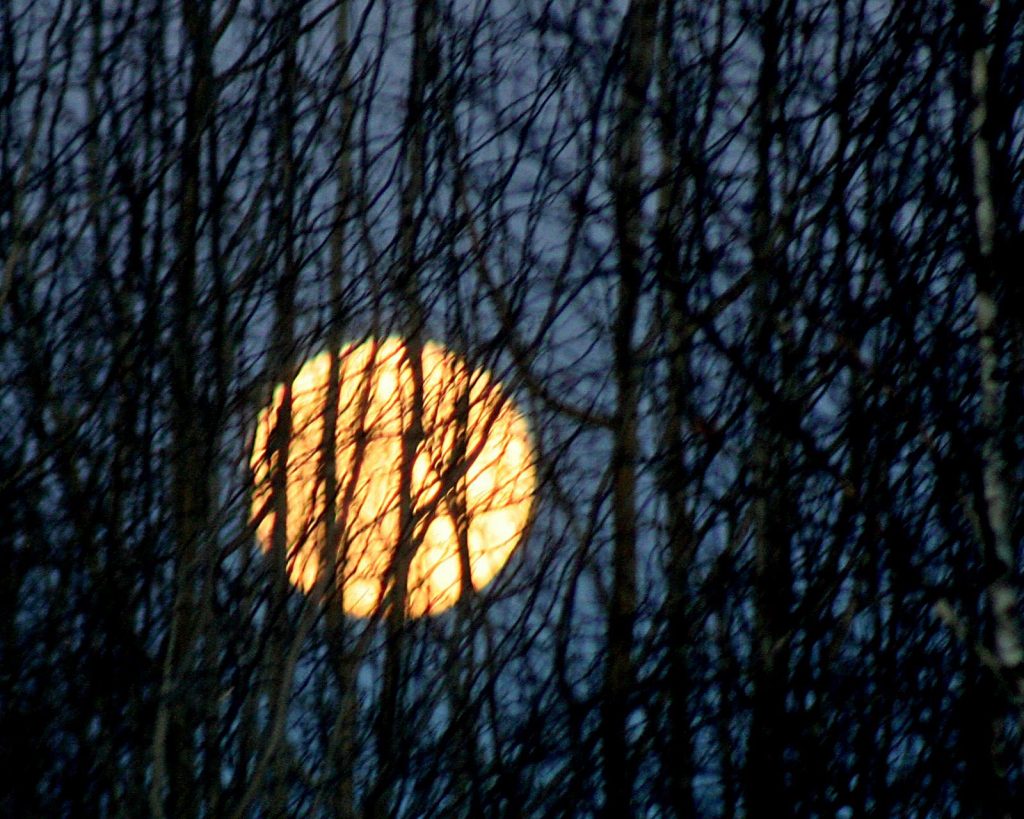 The moon rose and I took many photos of the beautiful sight. My pictures of the eclipse were less than wonderful; I was not steady enough and didn't use a tripod. Oh well, on the homestead, you win some. You lose some. Life goes on. — Jackie