February is still snowy and cold
Boy were our beavers ever right! They said it would be cold with plenty of snow. At first it seemed not so, but then winter caught up with us. It's been cold and snowy ever since November! And we just got another six inches of snow with another eight forecast. Oh well, today it is 12 above so we are busy hauling hay to the horses and cattle. Will got stuck with the tractor so it took even longer than normal, but we got it done. When I got back to the house, the deer were waiting in the driveway for me to bring their grain down into the pasture. You can set your watch by those deer! If I'm even fifteen minutes late, they start wandering up toward the house to see where I am.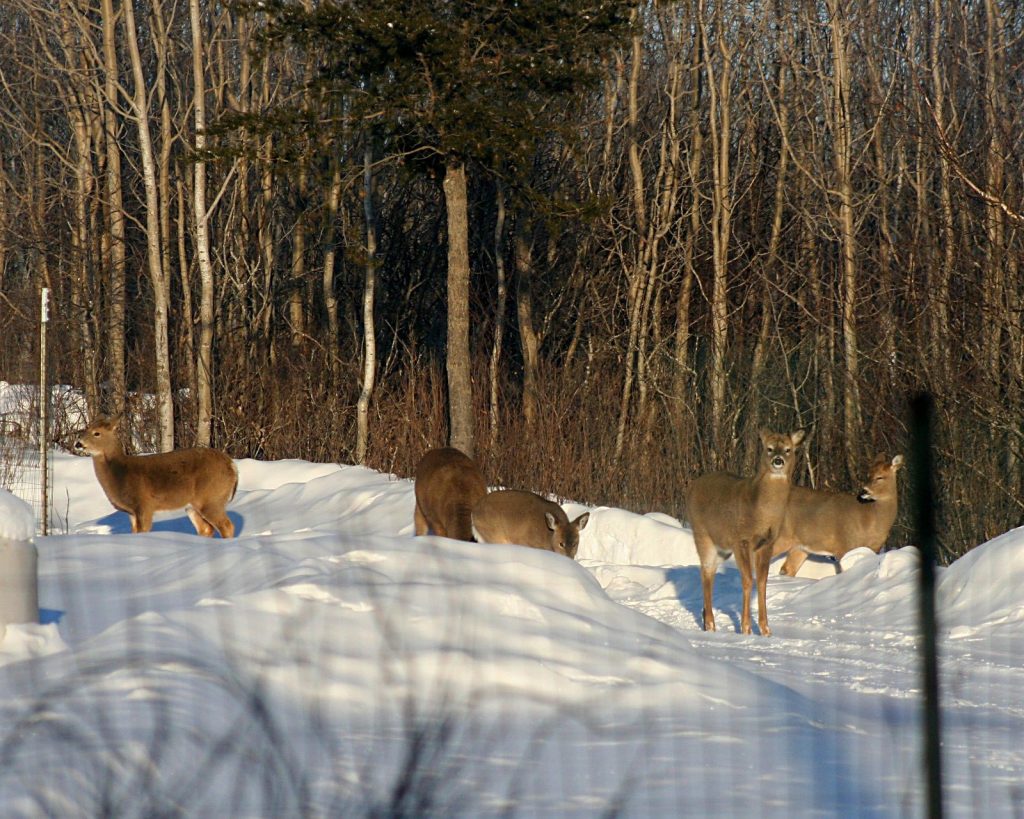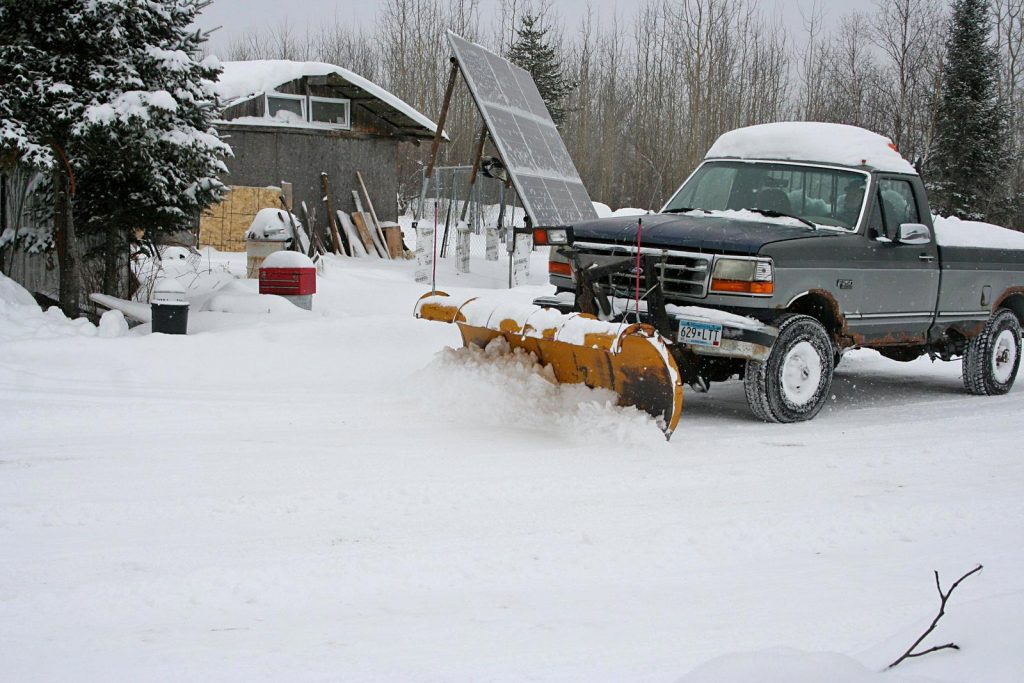 With all the snow, Will's been busy plowing our mile and a half long driveway with the '95 Ford truck. As it was getting pretty rusted out, we "retired" it from highway use and just use it for a plow truck. So far, the plowing is going nicely but soon the driveway will begin to get narrower as there is less and less room for the plowed snow to go.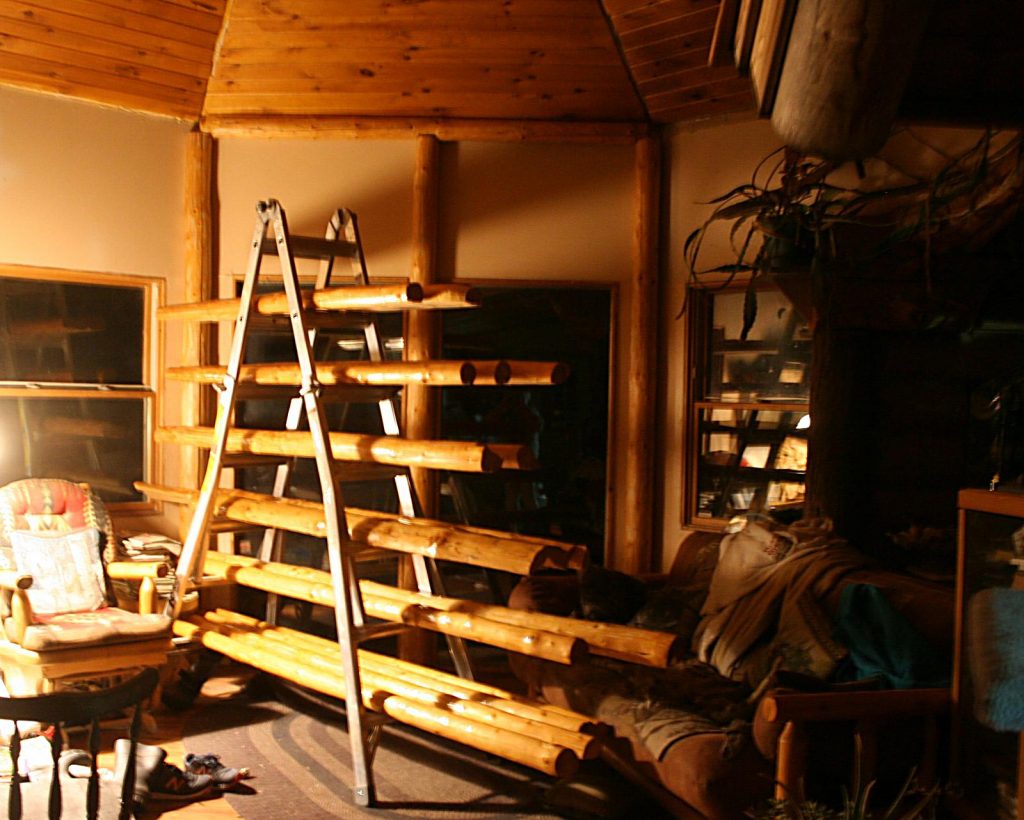 I think Will got my "hint" because when I got home from town, he had the log accent pieces for the living room ceiling sanded, varnished and set to dry on the ladder steps. I can't wait to see them all up and beautiful again. — Jackie