But last week was a bugger! First of all, Javid ended up in the hospital in Duluth with another infection in his pressure sore. Although the pressure sore is less than a quarter of the size it was to start with, some of the area is still open. Luckily, as it turned out, the infection was minor, but he did have surgery on Friday. The surgery came out well and the doctor is very optimistic about the results.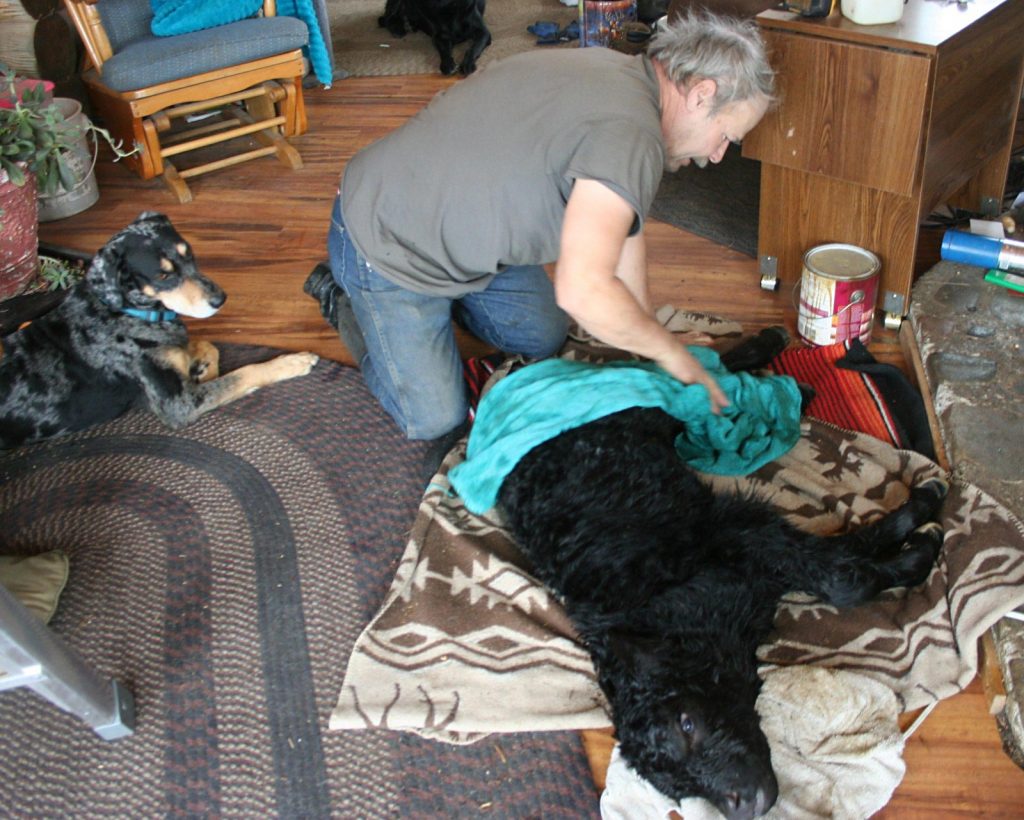 Meanwhile, we had two cows in the corral which were close to calving. One unexpectedly had her calf outside on the hay piles early one morning (I've lost track of days…). It was a big bull calf and when Will found it, doing chores, he dashed back to the house for me. We carried it up to the house as the temperature was only 10 degrees and it was not only wet but weak. We worked on it for an hour, putting it right in front of the wood stove, rubbing it down with hot towels, tube feeding with warm milk and dextrose, and adding a propane heater as he was hypothermic. But at last, the calf died even though Will did CPR. We were really sad about this calf dying. Will had hoped for a bull calf as it would be a purebred Black Angus out of one of our biggest cows. We immediately got the second cow into the training ring barn and bedded her nicely. She looked ready to pop too. So all day and night we would go down and check her, every two hours. Neither of us got much sleep!
Then, to top it off, on Sunday morning very early, while Will was sleeping on the couch, between cow-checking trips, a pack of coyotes got into the orchard and chicken house, killing all but three of our chickens and four turkeys. It seems they had hopped from the driveway up to the plowed snow against the orchard fence, then on to the round bale of hay covering our well head and into the chickens. It was horrific with bodies lying all around. We were shocked! Yes, I'd gotten lazy with everything else that was going on and didn't shut the door of the chicken coop. But then, in 14 years, we've never had predators breach our orchard fence. See, even I can make mistakes — costly mistakes.
I called David and he and Ashley came over and helped me retrieve the dead birds and sack them up. Then he spent the day fortifying the chicken coop and goat pen. He plowed the snow away from the orchard fence, secured the weakest spots in the fences and added a new, very secure door lock to the goats' inside stall. I set a trap outside the chicken coop door but so far have not caught anything.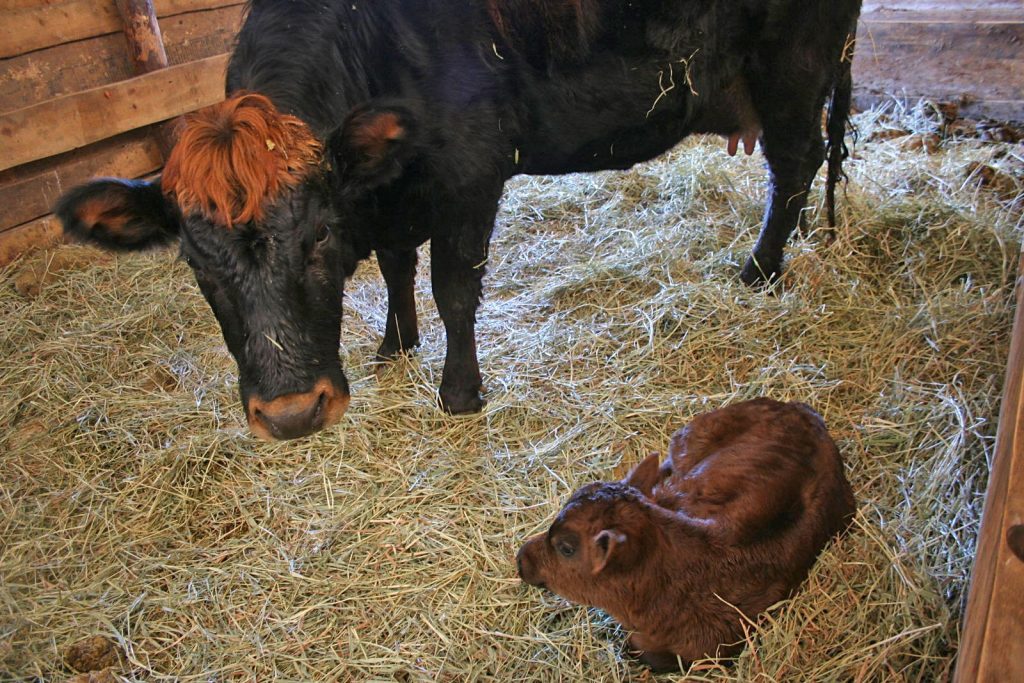 Last night I went down to check Fern, the pregnant cow, and there was a newborn heifer calf! I called Will on my cell phone and he brought down towels to dry her off as the temperature was swiftly dropping. (It went to -25 last night!) Then he added a propane heater, right next to her, which was at all times carefully monitored. She got dried off and nursed a bit but Will still went down twice last night just to be sure she was okay. This morning, she was nursing all four quarters and looking happy.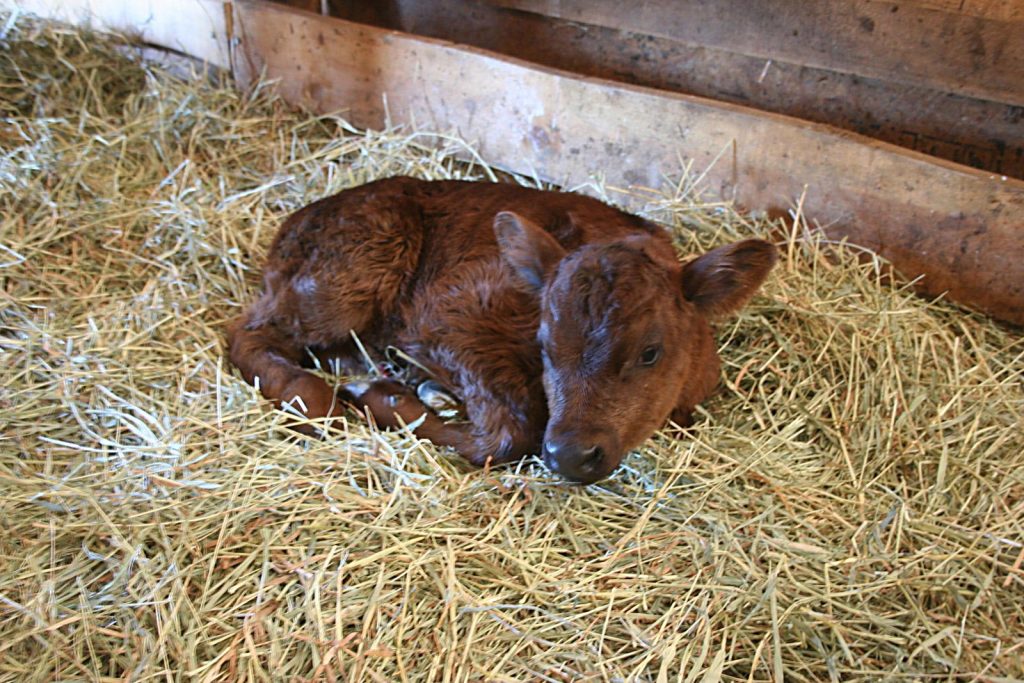 Whew, what a week! — Jackie