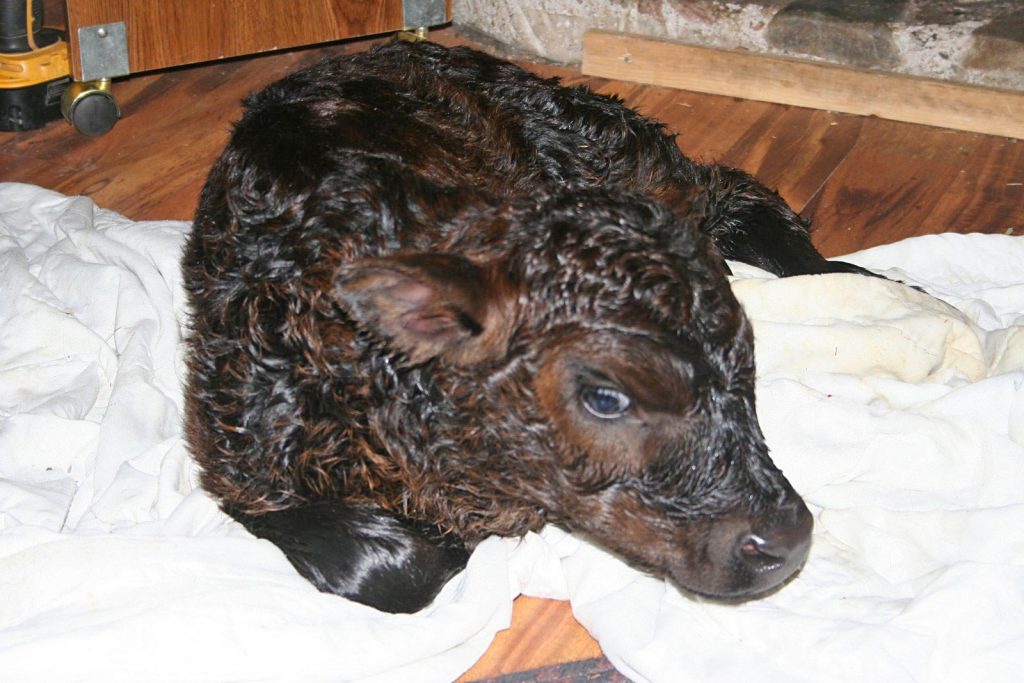 After weeks of waiting on this and that heifer to have their calves, our last one, Lady, had hers. Of course it was -21° F that night. Luckily, when I went down to check on her at 7 p.m. she was having it. (If you'd like to learn more about birthing animals, check out my article in Issue 69 of Backwoods Home Magazine or the Twelfth Year Anthology.) Poor Will. He was exhausted from checking Lady every 2 hours nightly for the last week. He had just gone up to catch some z's while I was doing the early evening watches — but that was not to be. I ran up to the house on the four wheeler, woke him up, grabbed some towels and headed back to the barn. The calf was in the straw when I got there. Whew! Lady is a small heifer and we were worried she might have some difficulties when she calved. So another calf became a house-cow overnight as the temperature was rapidly doing a deep dive. In the morning Lady's bag was tight and painful; she kicked Will several times as he tried to get Midnight to nurse. Finally all was well and the calf got his fill. Now he's happy and out in the barn with Mom.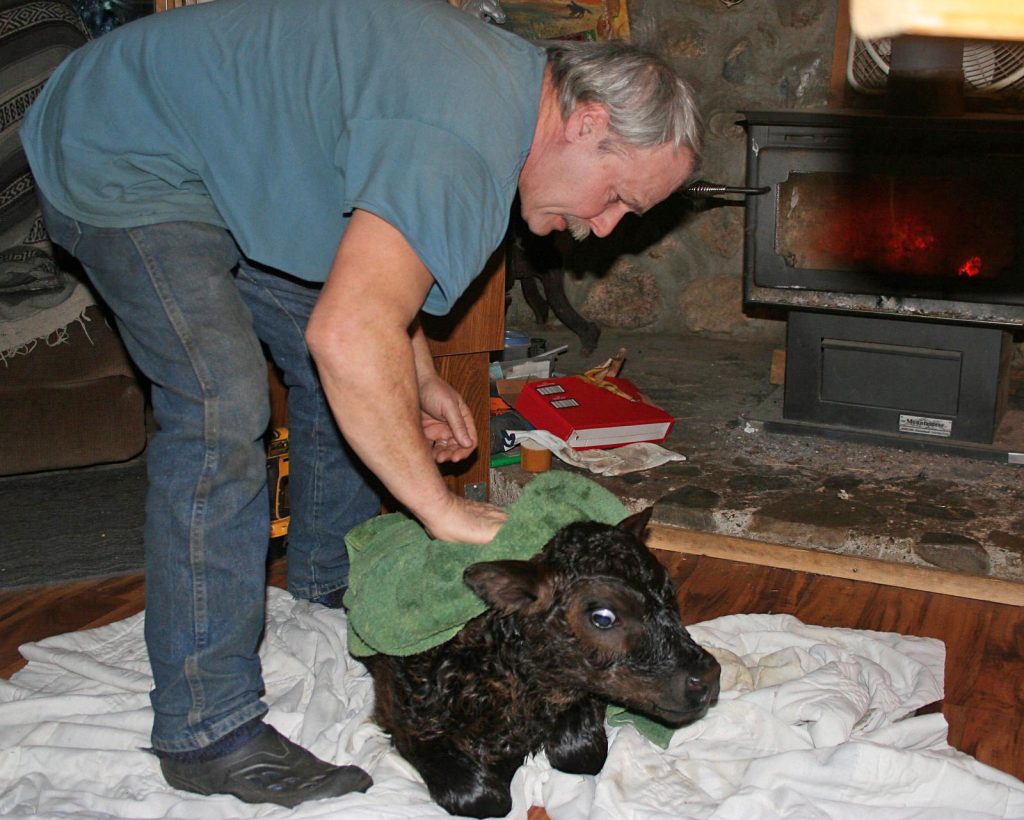 When Will is feeling like it, he's also continuing to put up the log accents on the ceiling of the living room. Boy, do they ever look great.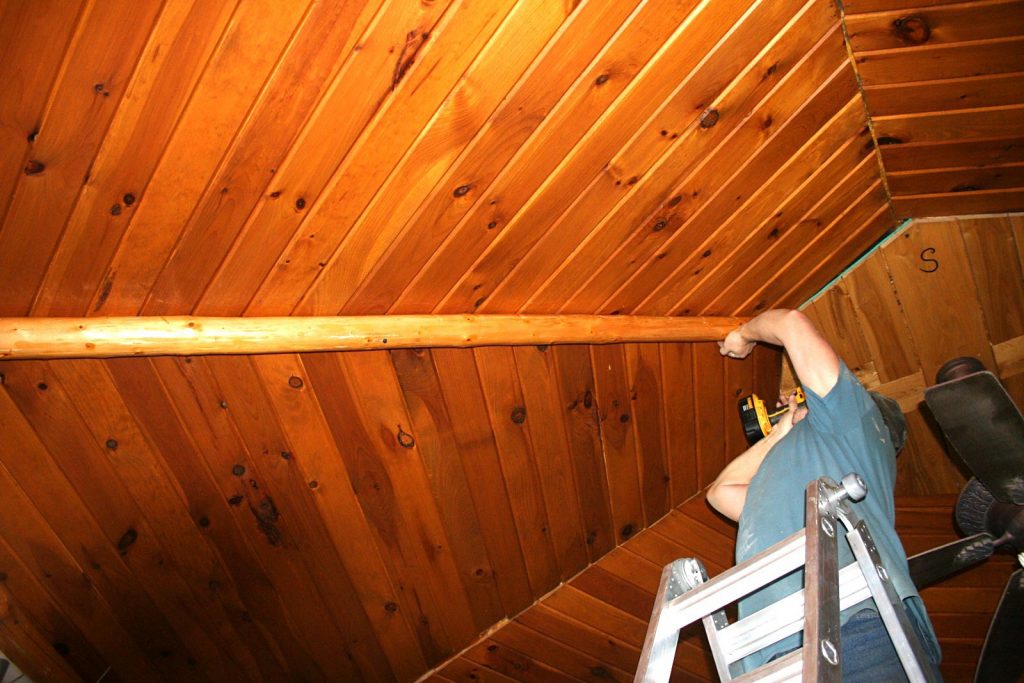 We're dog-sitting Bill's dog, Buddy, who is an outside dog (except when it's terribly cold). Bill and his family went on a Disney cruise to the Bahamas! But Buddy is having a great dog vacation. He gets to play non-stop with Hondo (his best friend), stay indoors at night, and play with Spencer and Hondo's stuffed animal "babies." Yesterday, when I came in the house, he was on the sofa, hugging one of the "babies" and he had his head on a pillow. Now that's the life!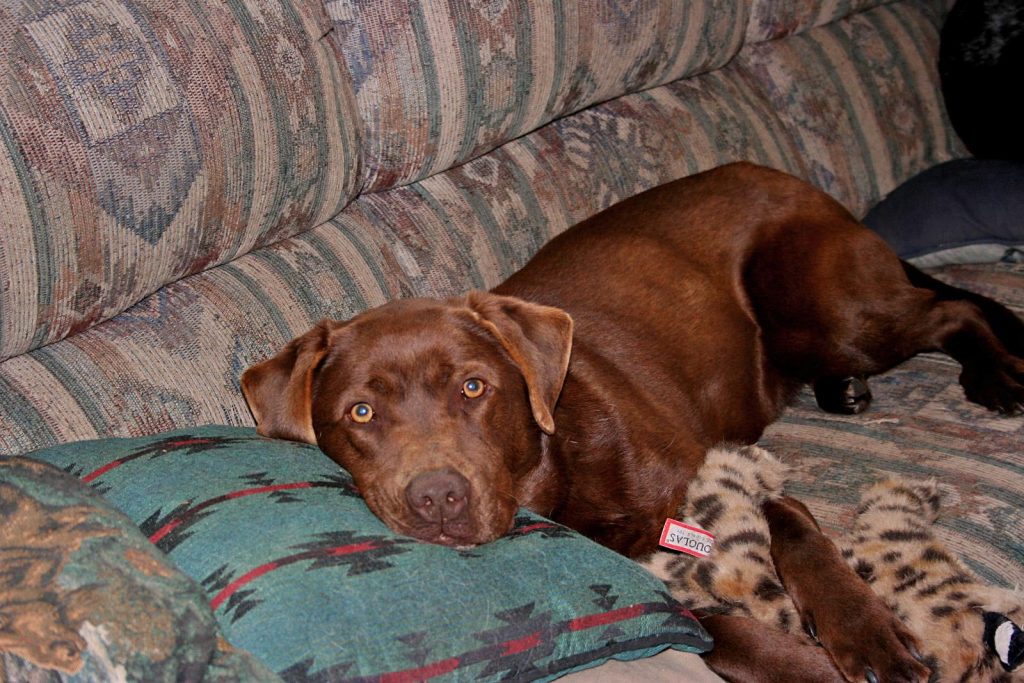 My very first peppers are up after only four days. It won't be long before the rest join them and in a week I'll be starting the tomatoes. (Remember guys, the peppers go in the hoop houses and I use Wall O' Waters on the tomatoes so I can plant them much earlier than I could if I was not protecting them.)
Because many of you have supported our seed business, Seed Treasures, Will was able to order another charge controller for our last string of solar panels. Our generator very seldom runs as it is, and when we add the next 1,000 watts or so, those batteries will be nice and full. Thank you all so much. — Jackie