Our foot of snow is nearly gone
And we're back at it again. The tom turkeys are strutting their stuff and sometimes I think they'll pop, they puff up so hard! Our two wild turkey hens have gone off to their nests. I'm hoping they were setting when that snow came so the eggs weren't damaged. That old hen has never shown us her babies, other than the year old daughter she brought home last fall. We sure would like to see the little poults.
The chicks and ducklings have adjusted well to their new coop. I'll admit I was nervous that first night they were out there and was real glad to see them happily scratching about in the shavings, come morning. They're doing fine and today some have learned to fly up on the roosts, so I don't think it'll be long before they'll roost at night, not huddle in a corner. I don't have to tell you how glad we are to have those smelly birds out where they belong!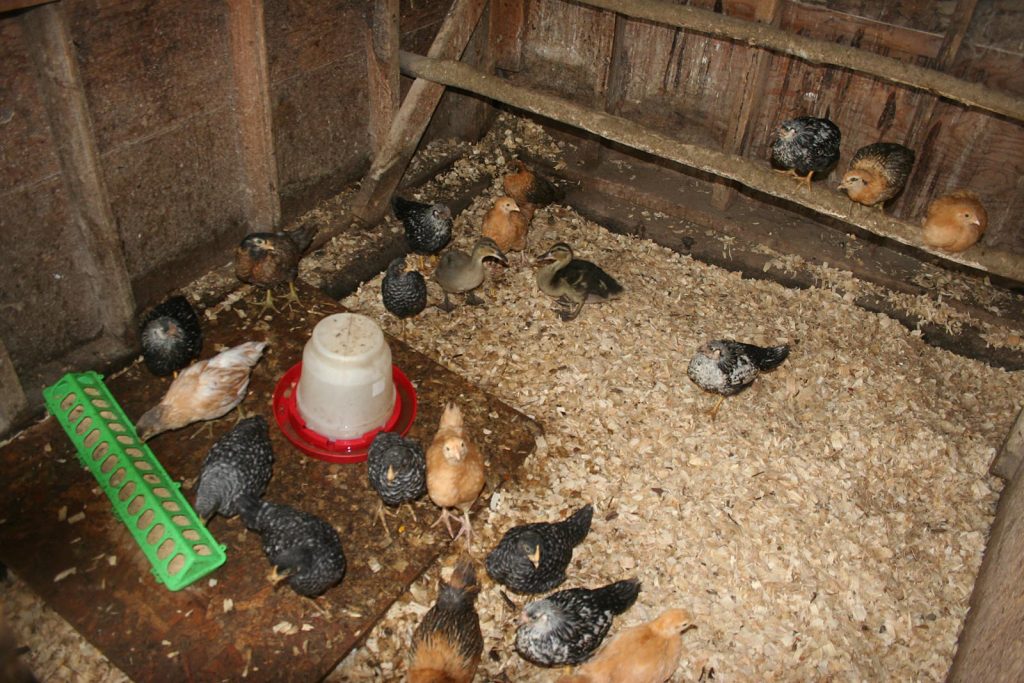 Will and I had a big, no huge, surprise on Tuesday. David came home from work and brought two heavy boxes out of his truck. What the heck? Then we read the labels. They were from a priest in Wisconsin. Ah ha! Father Grubba! He had bought several packets of Bear Island Chippewa corn from us and had written that he had been gifted with a whole bunch of heirloom corns and other things and wondered if we'd like it to plant and continue saving. Of course we said yes! Holy cow, what a wonderful surprise. There were big bags full of corn, many varieties we'd never even heard of. It wasn't long before I had six varieties in moistened wash cloths, in containers, to germinate test as it was pretty old corn. Hopefully, the previous seed saver had kept them in a freezer. We'll see in a week …. Wow, what a precious gift that was. We are now studying and researching the varieties to learn as much about them as we can. (Will get out Old Yeller and bulldoze me more garden!)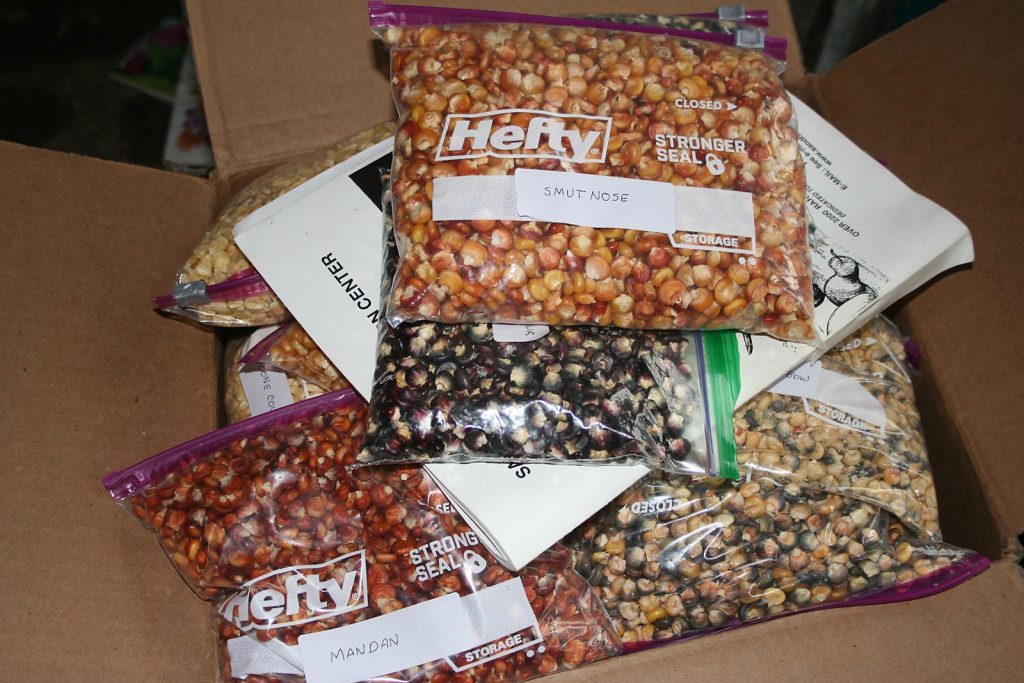 — Jackie