We got to enjoy a nice family day with my sister, Sue, sons David and his girlfriend Ashley, and Bill and his family. We all ate a good homestead dinner with plenty of ham, garlic mashed potatoes, green beans, rolls, and, of course, an apple pie and Will's cheesecake. We were stuffed!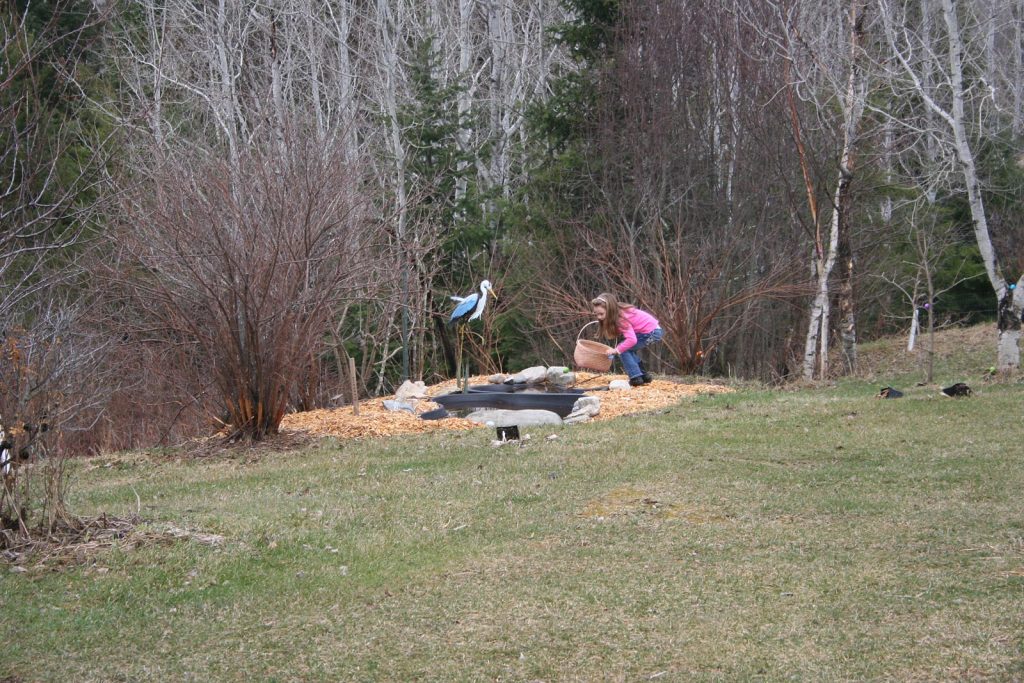 Easter Bunny Ashley had hidden plenty of Easter eggs in our plum orchard and back yard for the grand kids, Mason and Ava. We had a rousing time as they ran around collecting eggs. Then we broke into the bubbles and had a great time blowing bubbles. Finally they've made a good bubble recipe that actually makes bubbles like the old time ones did. Ashley's dog, Cooper, loves to chase and pop bubbles so we all made plenty for him. Such an enthusiastic dog!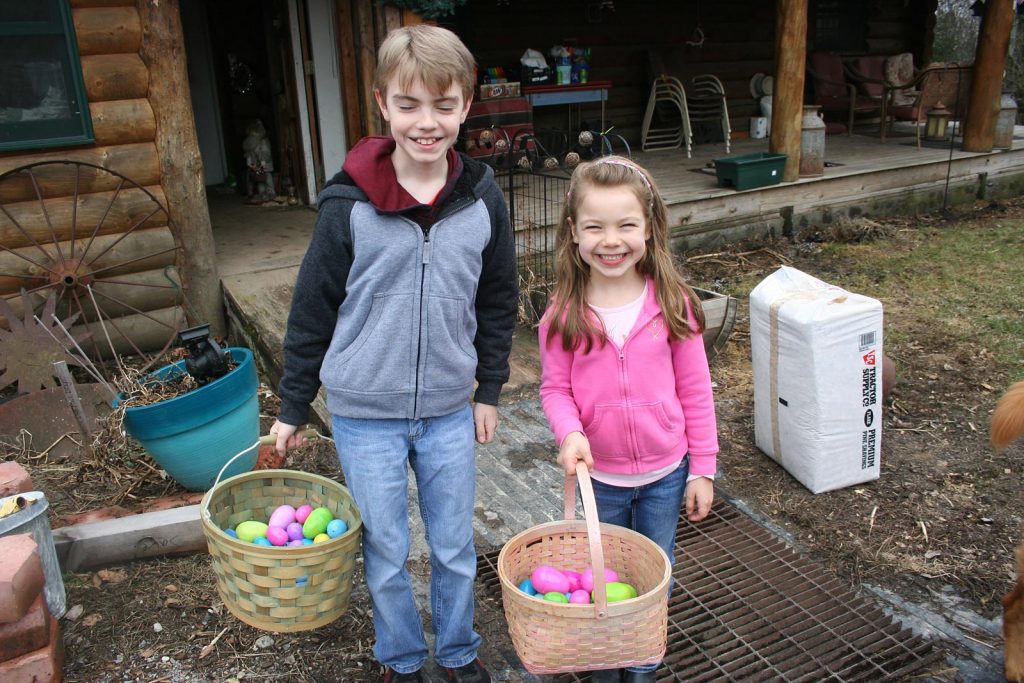 Then we all went to David's cabin to view the progress Will and he had made on Friday and Saturday. They got all the collar ties glued, screwed, and nailed and are ready to start enclosing the gable ends this week. Yes, it's "over-built" but they wanted it that way as that's the way the rest of the cabin is built. It would take a lot of wind to blow it down!
After visiting the cabin, we all went to Cook and visited Javid. His pressure sore is healed but very delicate and he decided he'd skip Easter dinner with us, just to be safe. He's had so much trouble with it, he's a bit gun-shy about it and I can sure understand that. Besides, he has a rock concert he wants to attend in the Cities (Minneapolis/St. Paul to you who aren't familiar with Minnesota language…) I also brought him a plate of Easter dinner so he didn't miss the food, anyway.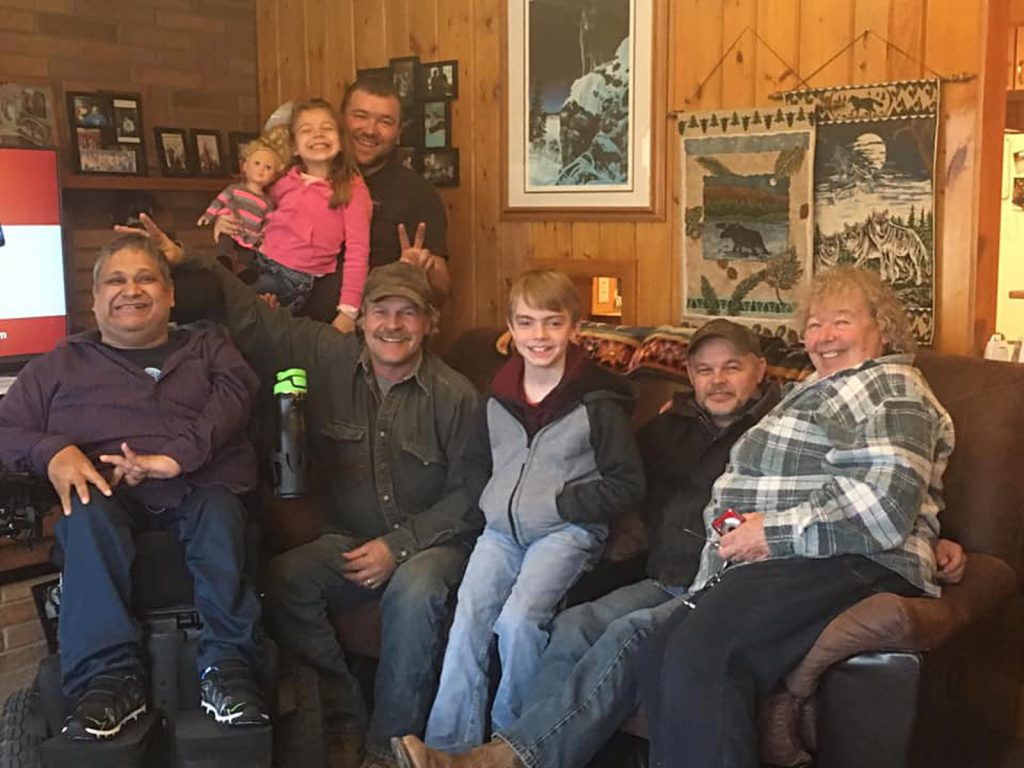 Today we're back at "normal" homestead chores and work, remembering how nice it was to be with at least part of our family. Tomorrow we are closing on our purchase of the Big Pines 40 acres next to the Wolf 40 David's cabin is built on. And now we know those beautiful pines will not be cut down. — Jackie