We had a very full weekend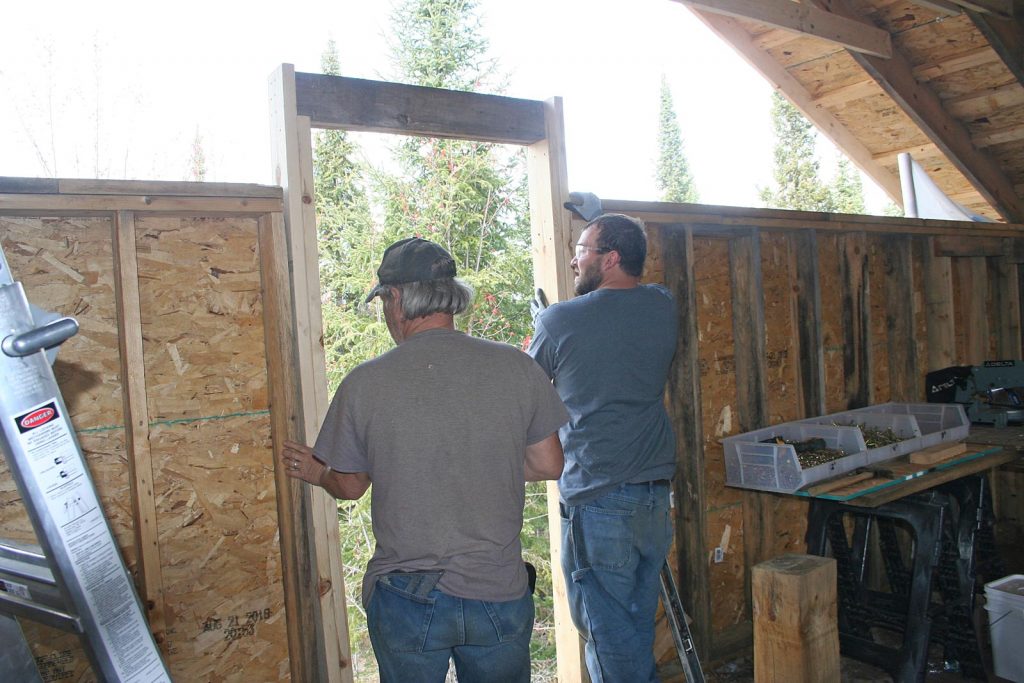 On Saturday morning, Will and David took off early to start working on David's cabin. As our weather's been nasty for so long, it was good to get at it again. David had hoped to get the east gable end framed, but working hard they got both ends done, and framed in the doorway which will (eventually) lead out onto a small balcony. I fed the guys a quick lunch in the middle of the day then Ashley grilled chicken breasts, baked potatoes, and bacon wrapped asparagus for supper. Since Sunday was Mothers Day so we got up early and headed for our family outing at Byrnes Greenhouse where we filled our vehicles with plants (of course!).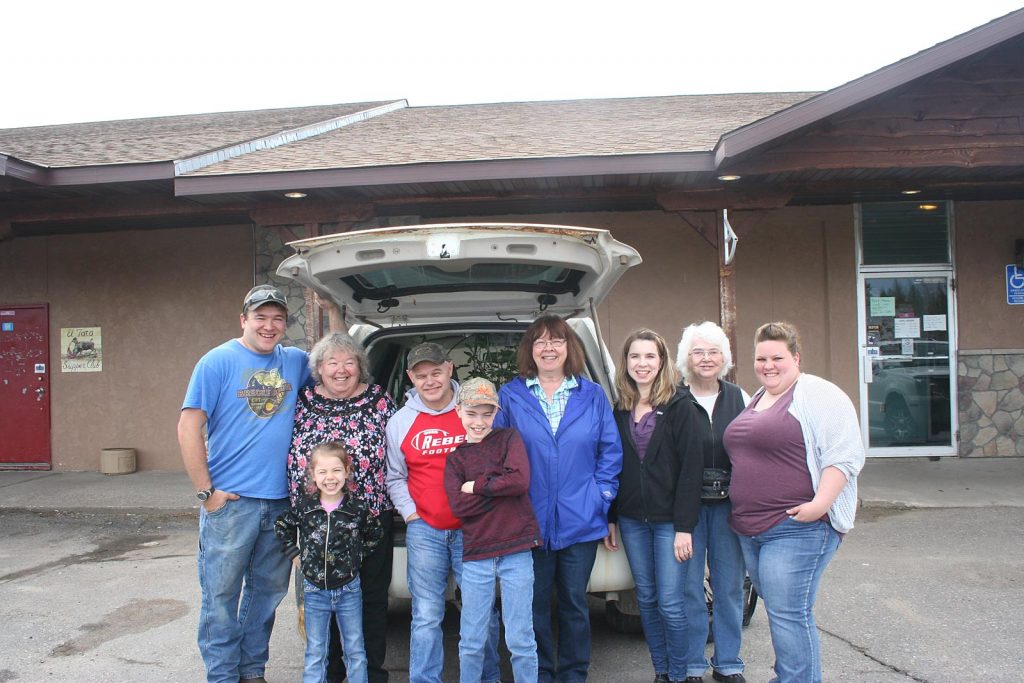 When we got home in the afternoon after having a wonderful lunch at Wilbert's Cafe, a historical family cafe in Cotton, Minnesota, there was a visitor waiting for us. It seems a tame blue jay decided to pick our home for his. Maybe he was raised by some person — this bird lets you get up close and even lets you pet him! At first we thought maybe he had been injured or was sick, but he flies and eats hungrily. It's fun having a new member to the family!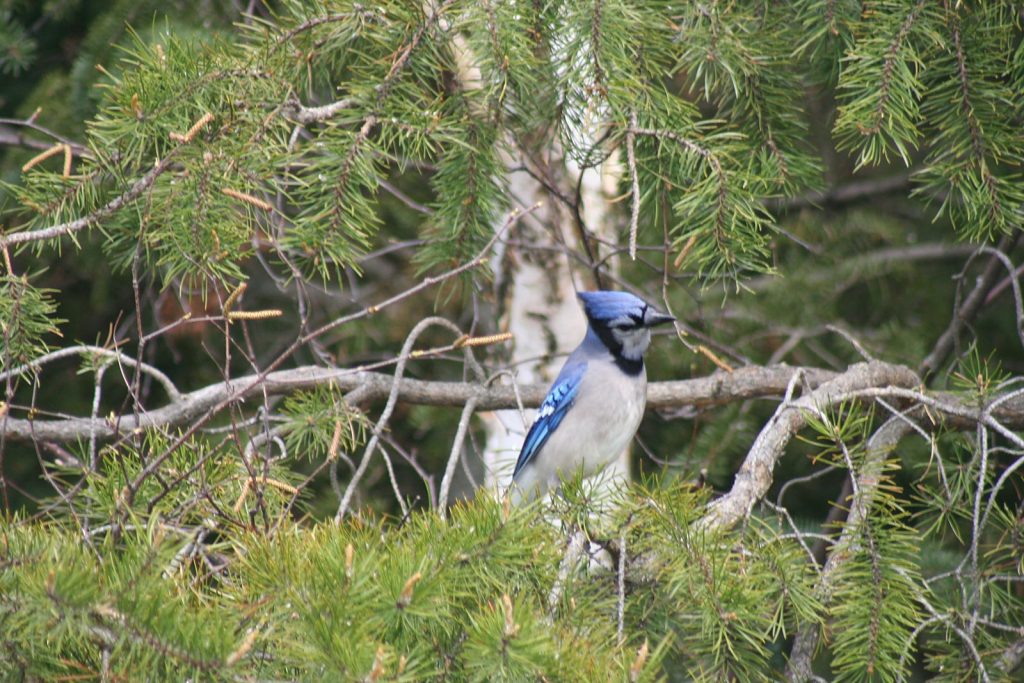 We also had another calf born. This time it was a pretty red bull calf. It's so much nicer having calves born when it's sixty and sunny rather than below zero temperatures. It seems strange not to have calves in the living room, although it is less messy. — Jackie