We were hugely busy getting ready for me to take a two day (or more) jaunt to Mayo Clinic with our carpenter friend, Tom, who was due for his once-every-three-year checkups. It's a six hour drive and he really needs some company and a driver, should some tests require a procedure of some sort. So I go with him.
It was a decent weekend and Monday so we were busy planting, and doing other gardening chores. I wanted to fix up the area in front of the new solar panels and we needed even more isolation gardens for various crops due to the seed business (don't want crosses!), so I asked Will to haul a few loads of rotted manure up to dump there and the next-door vacant spot where the bulk chicken watering tank used to sit. He did, then he tilled up both spots with the tractor mounted tiller. Yep, it was full of rocks, as we expected, but not that bad. We picked up all the ones on the surface and put them in the basket on the front of the ATV. Then Alisha and I drove down our driveway to a really bad rut where we carefully placed them to help form a base for a load or three of gravel. That worked nicely and we were happy to be using some material which would otherwise be tossed over the hill somewhere.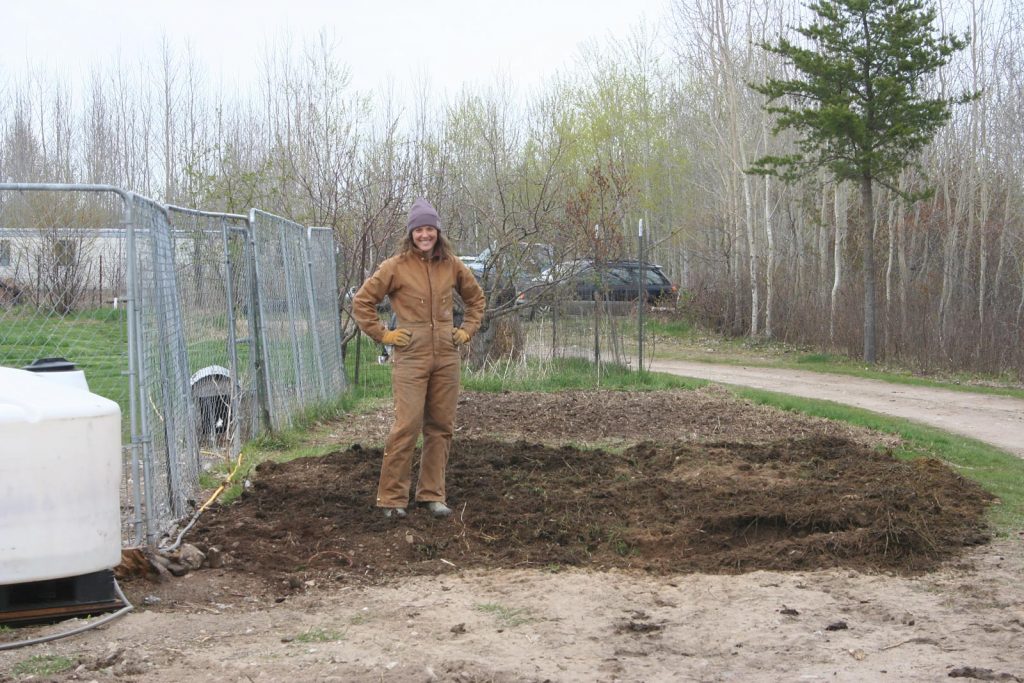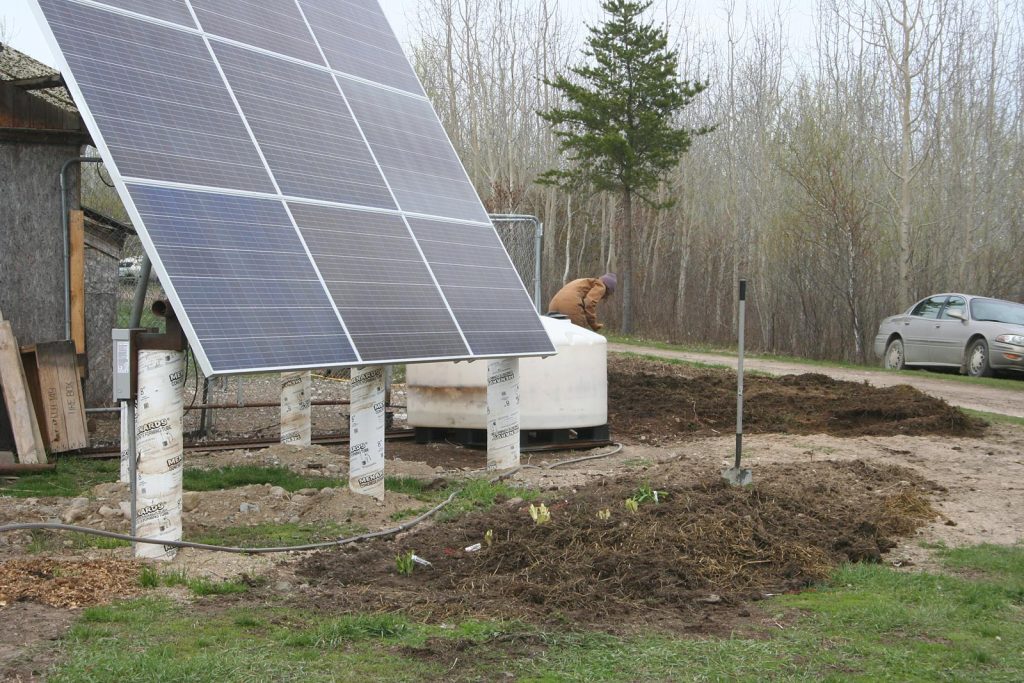 When Alisha and I came back, she pointed out something in the small pasture below the goat pasture. A sandhill crane was strutting around, probably hunting frogs and mice. He was one of the pair we have which return every spring to raise chicks on the flat next to our beaver ponds. I got a few photos, then he and his mate flew off over our house, toward the ponds. That was neat!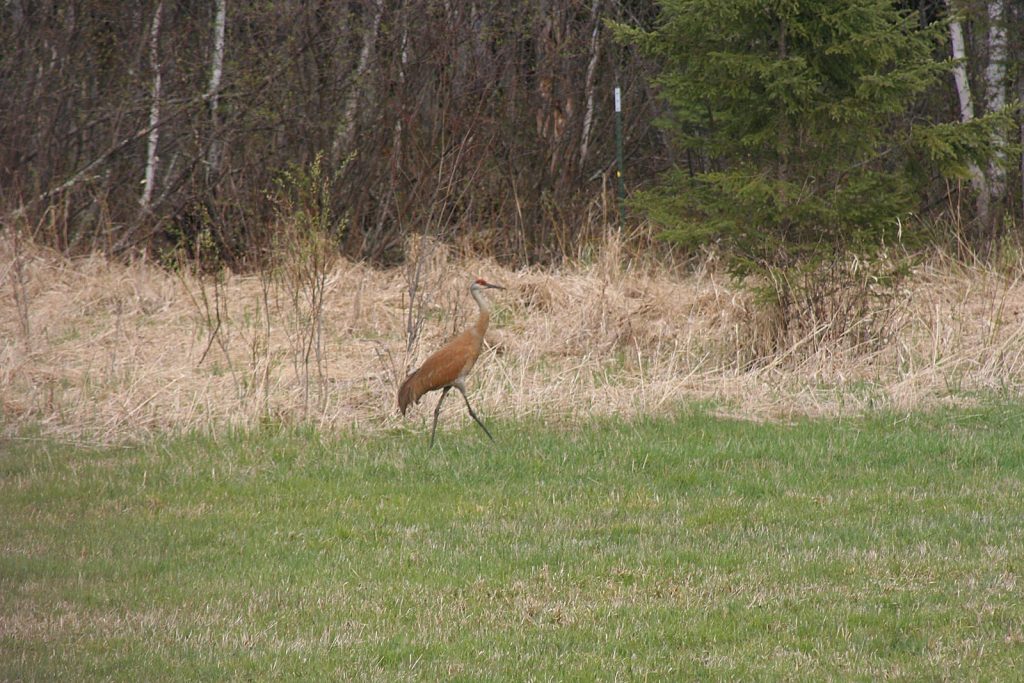 Tom and I left Tuesday morning and we had an uneventful trip. He had a good doctor's report and we were really happy about that as he has a lot of projects he wants to get done on his own homestead this year, including putting log siding on the house he built. Now he's cleared to go! Yea, Tom!
We did have some of that asparagus with dinner. Ashley fried it with bacon and boy, was that great. I'm sure we'll do that again real soon! I'd never done that and am always happy to find new ways to use old homestead crops. — Jackie