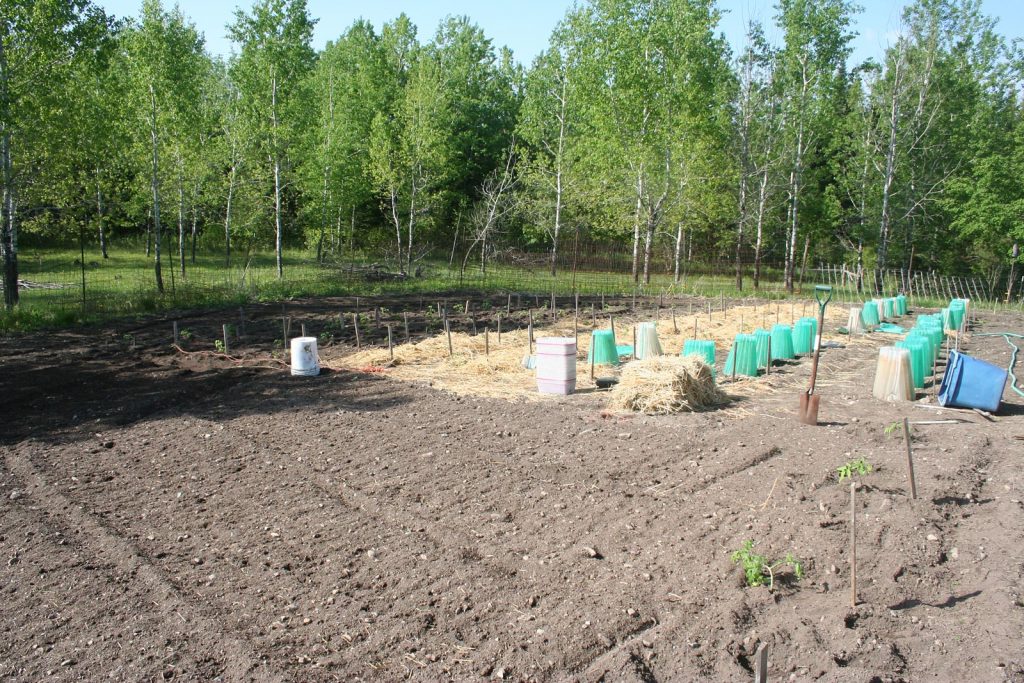 Our season is very short here in northern Minnesota, so we're hard at work trying to get everything — especially the long-season crops — planted in the gardens. Yep, it's hard work and we're sometimes very sore at night. But it has to get done or we won't get the harvest we want come fall. Yesterday I planted the last of our 160 tomato plants. As we'd run out of Wall O' Waters I prayed over each one that we wouldn't get another frost!
When the tomatoes were done, I switched to corn, planting Seneca Sunrise and Navajo Robin's Egg Blue in the main garden. (They won't cross as Seneca Sunrise sweet corn is very early and Robin's Egg Blue is very late)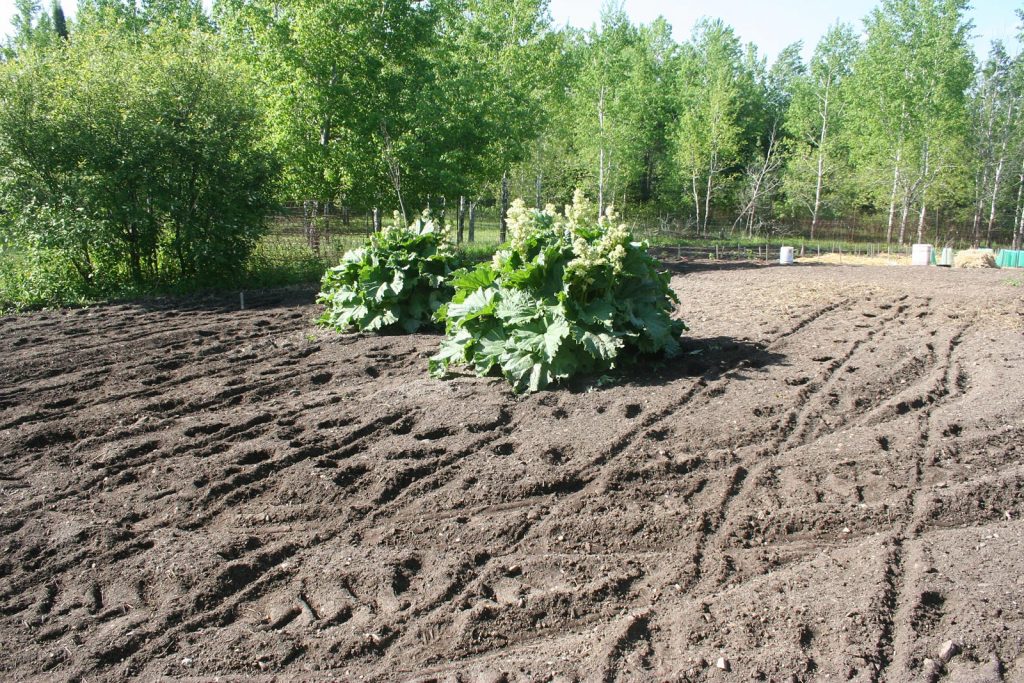 After that, I planted Crawford beans on the stock panels Will had set up in our House garden, then planted Atlantic Giant pumpkin plants I'd started three weeks ago in the house in the North garden, and more corn in the Central garden (Seneca Round Nose and Yukon Supreme). As with our other corns, we planted a late variety with a very early one to prevent crossing.
Oh, by the way, I also canned up some of our very prolific asparagus! YES, I hit the sack early and was glad to get there!
Today I started again, planting our Prescott Fond Blanc muskmelon plants and Royal Golden watermelon, as well as the sweet corn I'll be canning and eating come summer. This afternoon, it'll be more beans, Oka muskmelon, and Sweet Dakota Rose watermelon in our Main garden, way through the woods from our other melons to prevent crossing via trees as barriers and plenty of pollen in pasture clover.
It's exciting to be planting and I can't wait for the first seeds to pop up! (We do have lettuce and radishes up nicely, already.) — Jackie