It's supposed to rain Friday through Tuesday. And as this is the first rain we've had for days, we sure want to get planted ahead of it. After all, two of our big gardens are on white clay that gets so sticky I'll swear you can't walk on it even if you just sweat on it.
Will's busy today on the tractor, getting fields ready for planting oats and I'm seeding in squash, pumpkins, and more beans. Last night it got down to 29° F so we had everything covered but the emerging corn. The corn didn't get frozen and everything else came through pretty well, although we did have a couple of tomatoes covered with hay that had blown off a bit, get frozen. Luckily, I still have back-up plants in the house.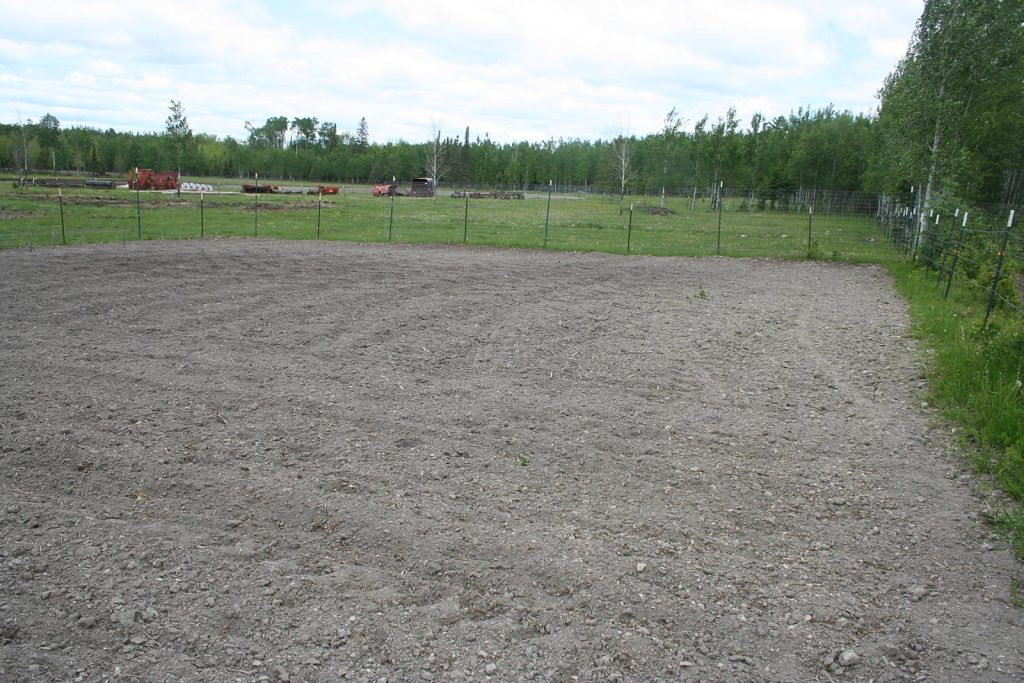 Yesterday while I was planting beans in the Central garden, a mama killdeer started doing her "help, I've got a broken wing, no two broken wings" act so I knew she had a nest close by. After looking very carefully, I finally spotted it just ahead of me. I broke off a leafy seedling poplar tree and shoved it in the ground a couple feet from the nest so we wouldn't step on it by accident. There were only three eggs in it so I know she'll soon make it an even four. Those eggs are so camouflaged you can hardly see them in her non-nest. We love watching those tiny chicks hatch and run about, looking like miniature adults. I didn't need that extra four feet of bean row anyway!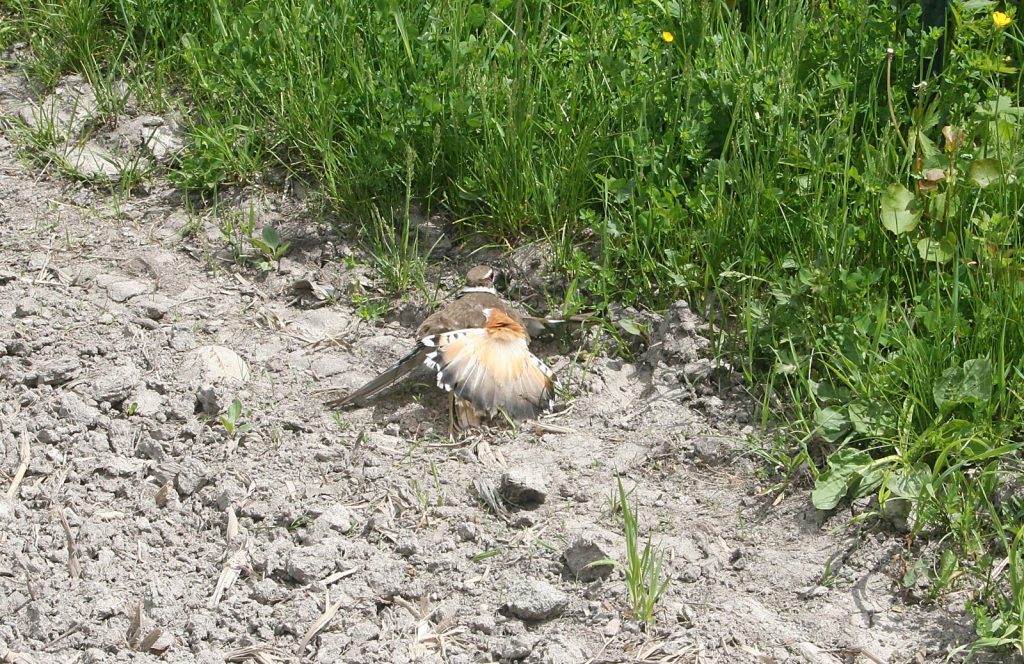 — Jackie