After weeks of planting, mostly by hand or using the push-type Earthway seeder, I'm about finished. All I've got left to plant are some onions and flowers I started inside. I'll bet I've walked 500 miles in the last week alone. Yep, I get my exercise!
Our old Honda Big Bear four wheeler's engine died several years back and Will figured it would be too much to repair. So it's been sitting behind the storage barn all this time. David decided he wanted an ATV to get around with, so he rolled it out a few weeks back and started tearing it apart. He got a used motor from an ATV salvage yard and put that in, painted the various parts while they were off and worked at getting it running. It was so exciting when he took the first spin around the orchard, backfiring and smoking. Since then, he's got it running well and even built a rear box to carry stuff, complete with bright LED lights. Yea, David! For $500 he's got a good ATV with plenty of family history. After all, it was the first ATV he'd driven and we sure used it a lot, especially during our first years on the homestead.) You'll see plenty of this ATV in my book Starting Over, available through Backwoods Home Magazine.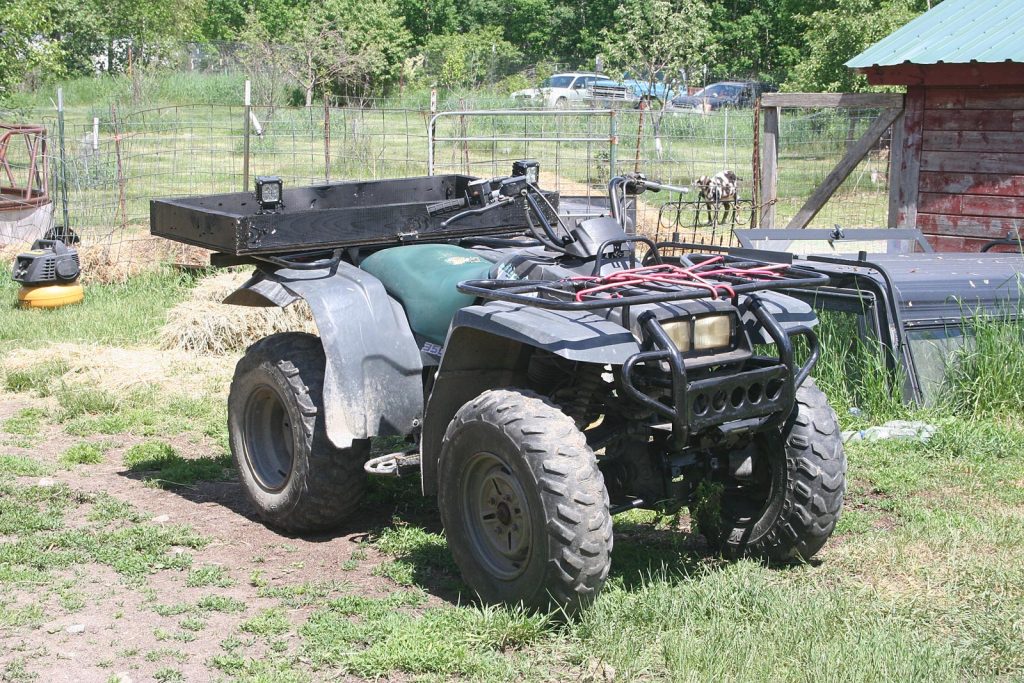 Yesterday some Jackie Clay/BHM fans from Michigan, Judy and Carl stopped in. Judy emailed me awhile back asking if they could visit as a surprise birthday/Father's Day present for her husband. Of course I had to say yes to that. And yes, he was surprised and didn't realize they were coming until they actually got here and he told Judy "That looks like Jackie Clay!" We had a great visit and were sorry to see them go after they finished their tour of our place and David's cabin.
Today I planted the very last beans and our canna roots while Will was busy taking apart a big pallet over at David's campsite. The pallet was made of 16-foot 2×6 lumber, which will be the rafters of the new run-in shed Will is building for the cows' winter shelter. David gave Will several left-over 16-foot 2x8s that Will is going to use as the support beams for the rafters. It's amazing that "throw-away" items like those pallets and parts boxes can be turned into very useful homestead buildings.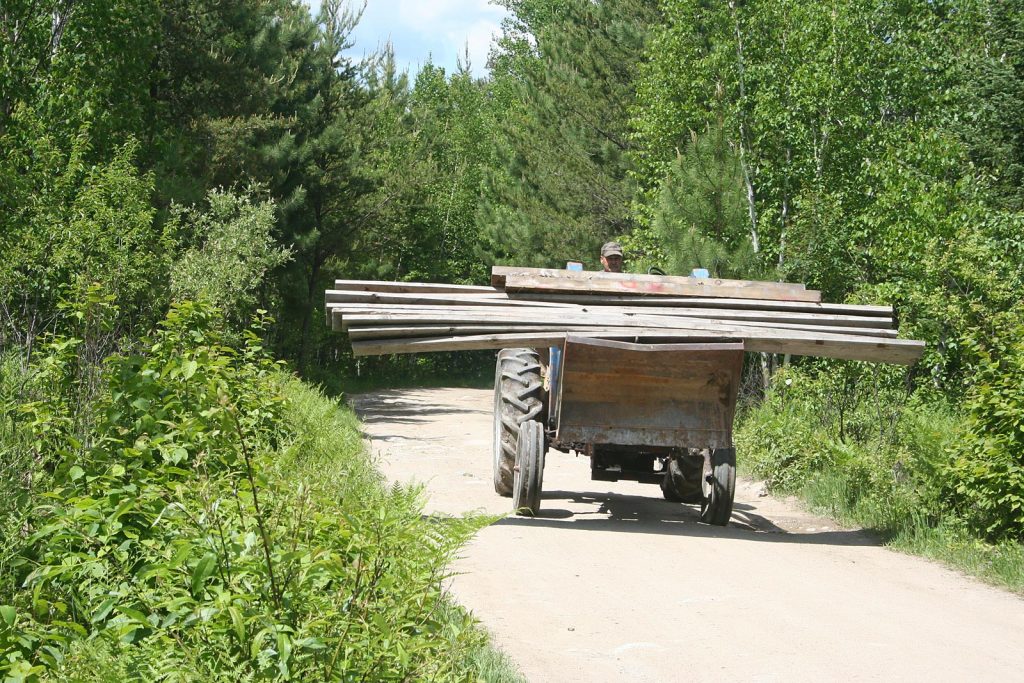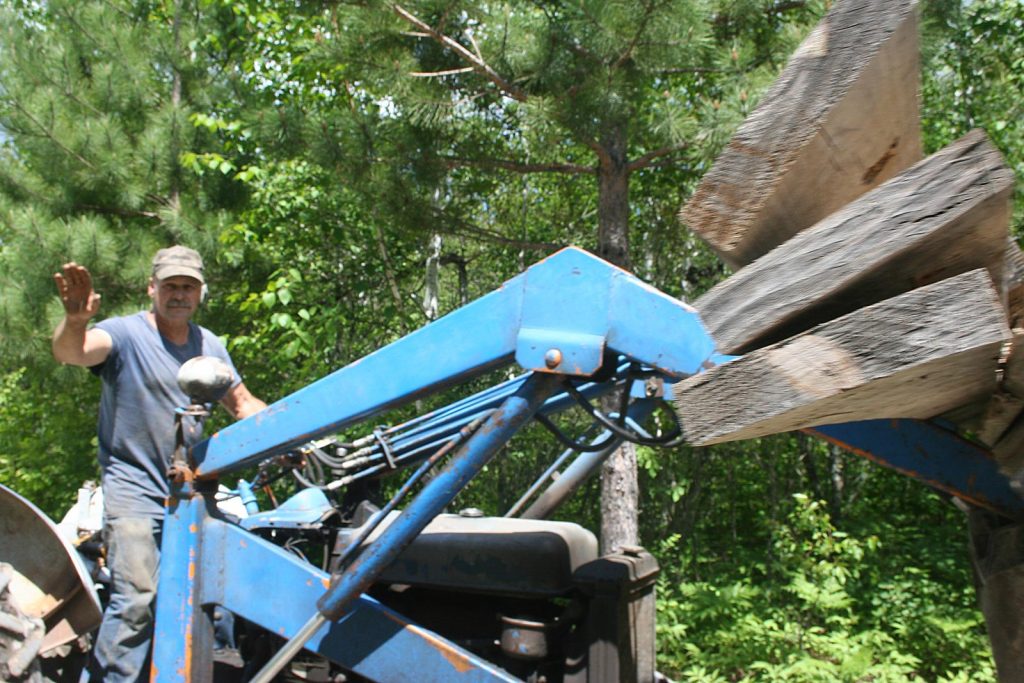 Will is also putting in treated cedar posts on the east side of the big cattle corral. Once tamped in, he'll add 2×6 planks on the inside as well as 16-foot welded cattle panels over those, and then that corral will be totally secure for winter containment. It worked real well, keeping the cows in until the grass was well started this spring. They just got turned out last week and have tons to eat without trampling the wet ground.
We had a nice shower on Wednesday and boy did that pop the beans and corn up! Everything is looking great and we're looking forward to a good growing season. — Jackie