In the meantime, I've begun watering in various gardens and the orchard. That's in between putting tomato cages on a trillion tomato plants. Will has been busy mulching and pounding in steel T posts ahead of me. It's been challenging as the temps have been in the 80's with high humidity. I know that seems like winter to you folks in the deep south, but we're spoiled here! Anyway, the tomatoes in the Wall O' Waters are nearly twice as big as the ones planted without them, but even those look super good and stocky. We can't wait for that first BLT!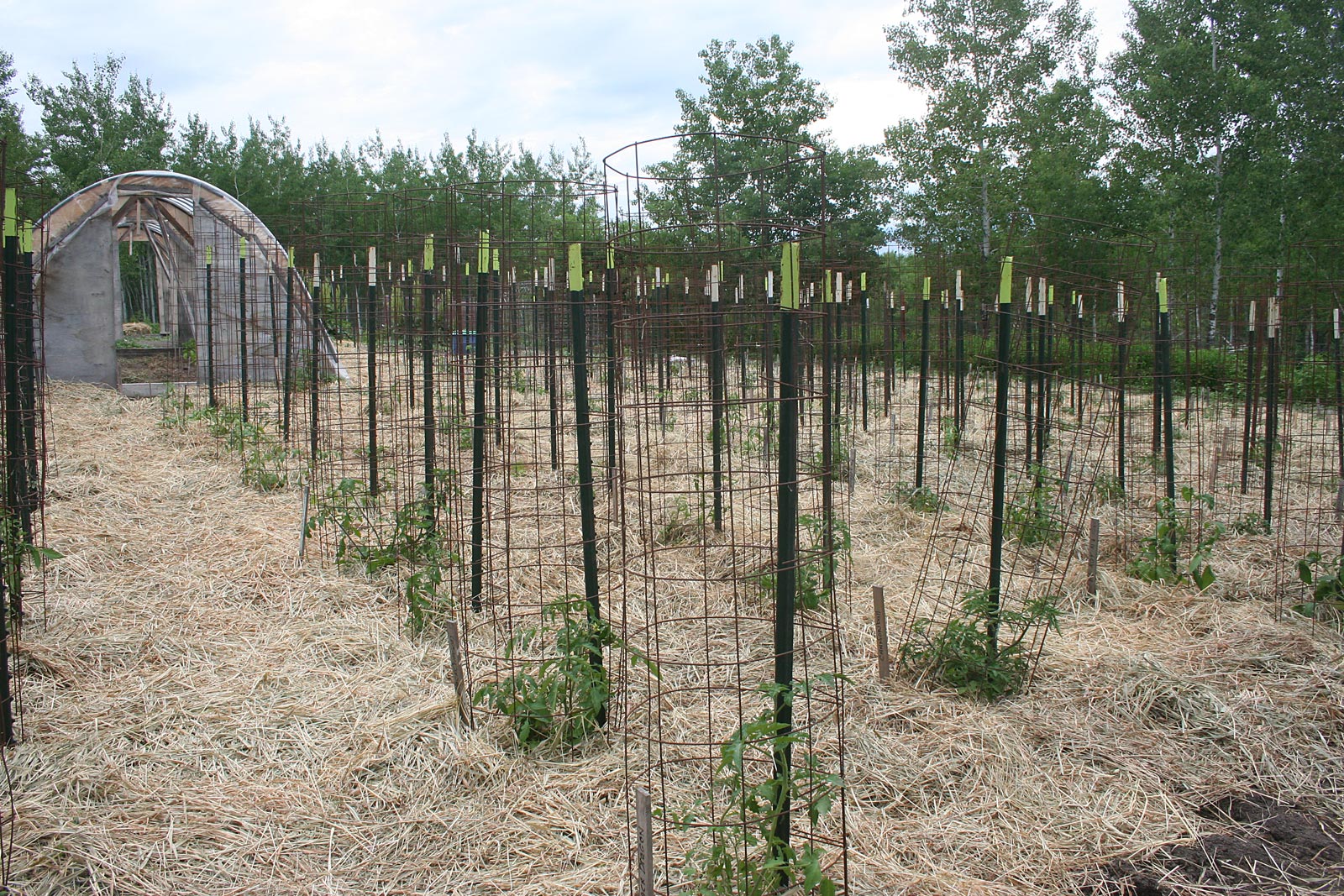 I bought a family pack of boneless, skinless chicken breasts on a very good sale, so tomorrow I'm going to get those canned up. They're so handy for tasty, quick meals as the meat is already cooked so it's fast to prepare.
Our lettuce is nearly ready to start harvesting. I planted a mixed row of various kinds so when I pick leaves for a salad, it will leave other plants to grow bigger, making heads of Romaine and Crisphead. That lettuce is so pretty with all the different colors! Right next to the lettuce are our first planted rows of Crawford beans. Each row is 32 feet long. Besides these, we've got two other rows in the Main and Sand gardens. As they are such good beans and also rare family heirloom beans, we want to be able to have plenty to eat and also save seeds. This last year we had only one row and didn't get to eat enough of them — we also ran out of seeds for our customers. We don't want that to happen again.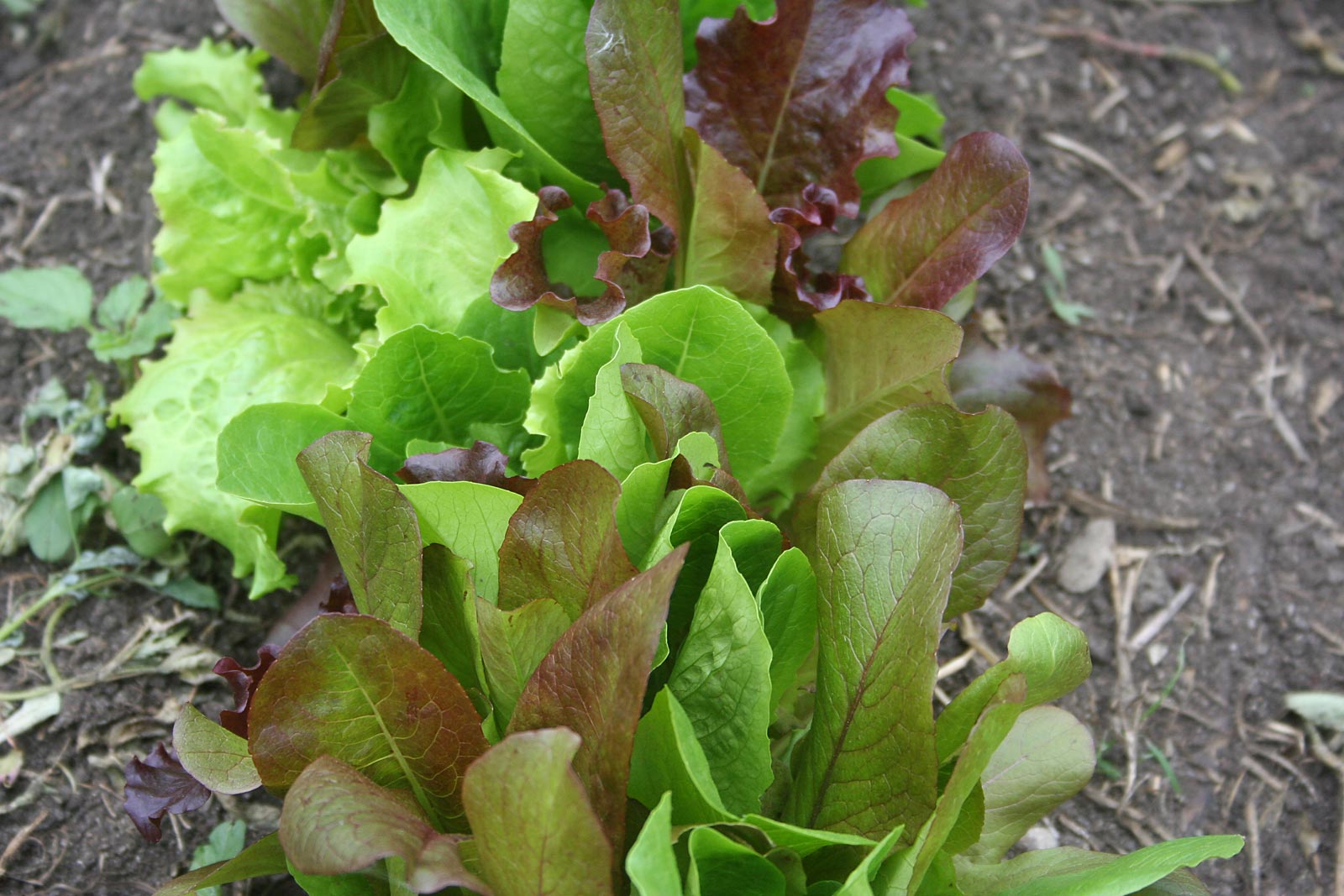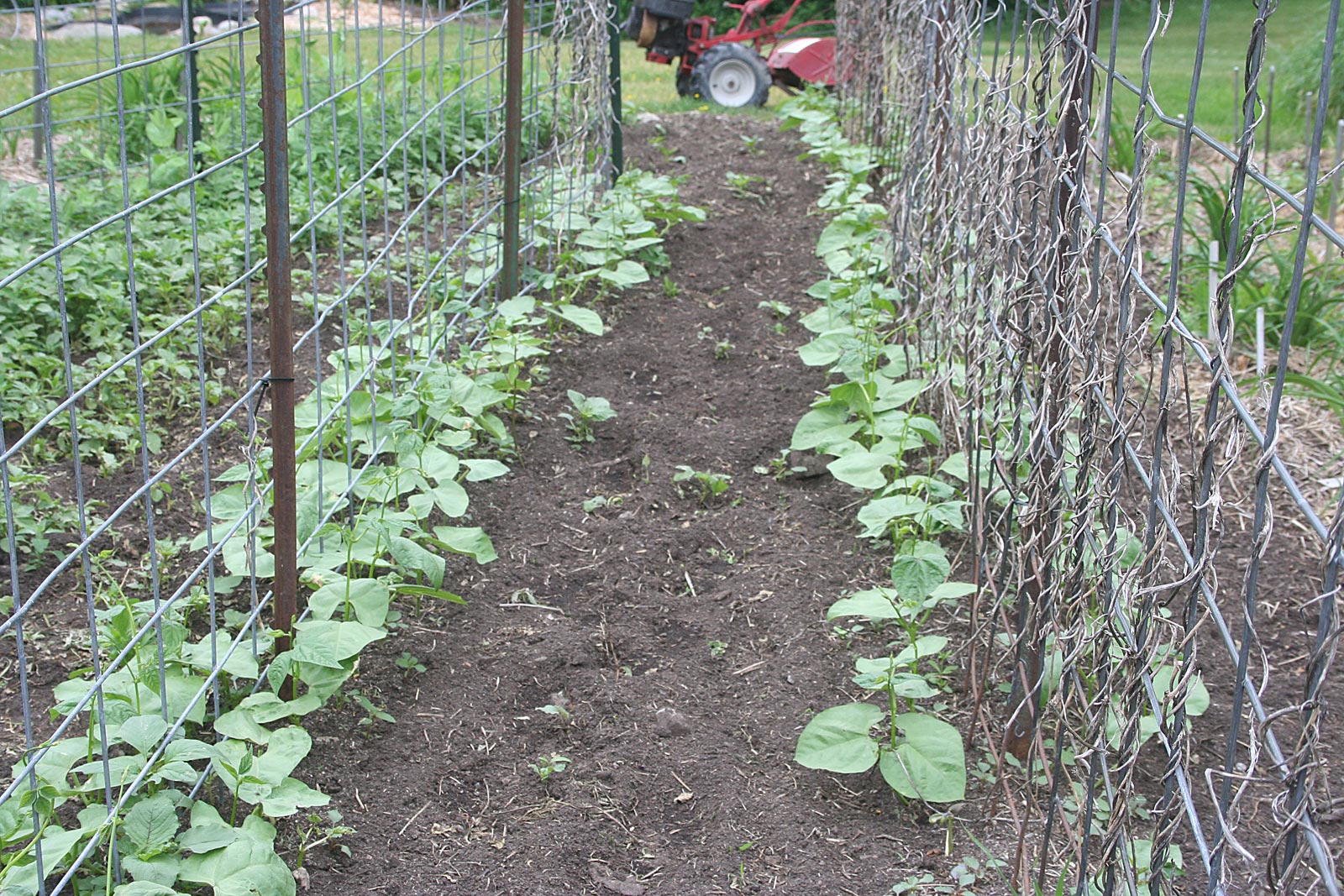 Our first roses and peonies are starting to bloom and boy, are they beautiful. They take over just as the spring bulbs are fading so we always have something blooming. It looks pretty nice around here, we think. — Jackie