Although we have some company coming and our wonderful apprentice, Alisha, is also going to be here over the long weekend, we're gardening as usual. (We are going to friends, Mike and Dara's for a potluck on the Fourth, though.) We had a good rain and, along with the heat, everything is growing like mad — especially the weeds. I'll swear you can hear them growing! Will's been busy running the Mantis and TroyBilt tillers in various gardens while I've been trying to hand-weed behind him. I think the weeds are winning. My poor back doesn't like bending and pulling all day any more. But with my bum knee, I can't kneel or crawl along the ground so am weeding for awhile, then doing something else. It seems to be working. We've got most of the tomatoes staked and caged, and all of them are mulched — they look great.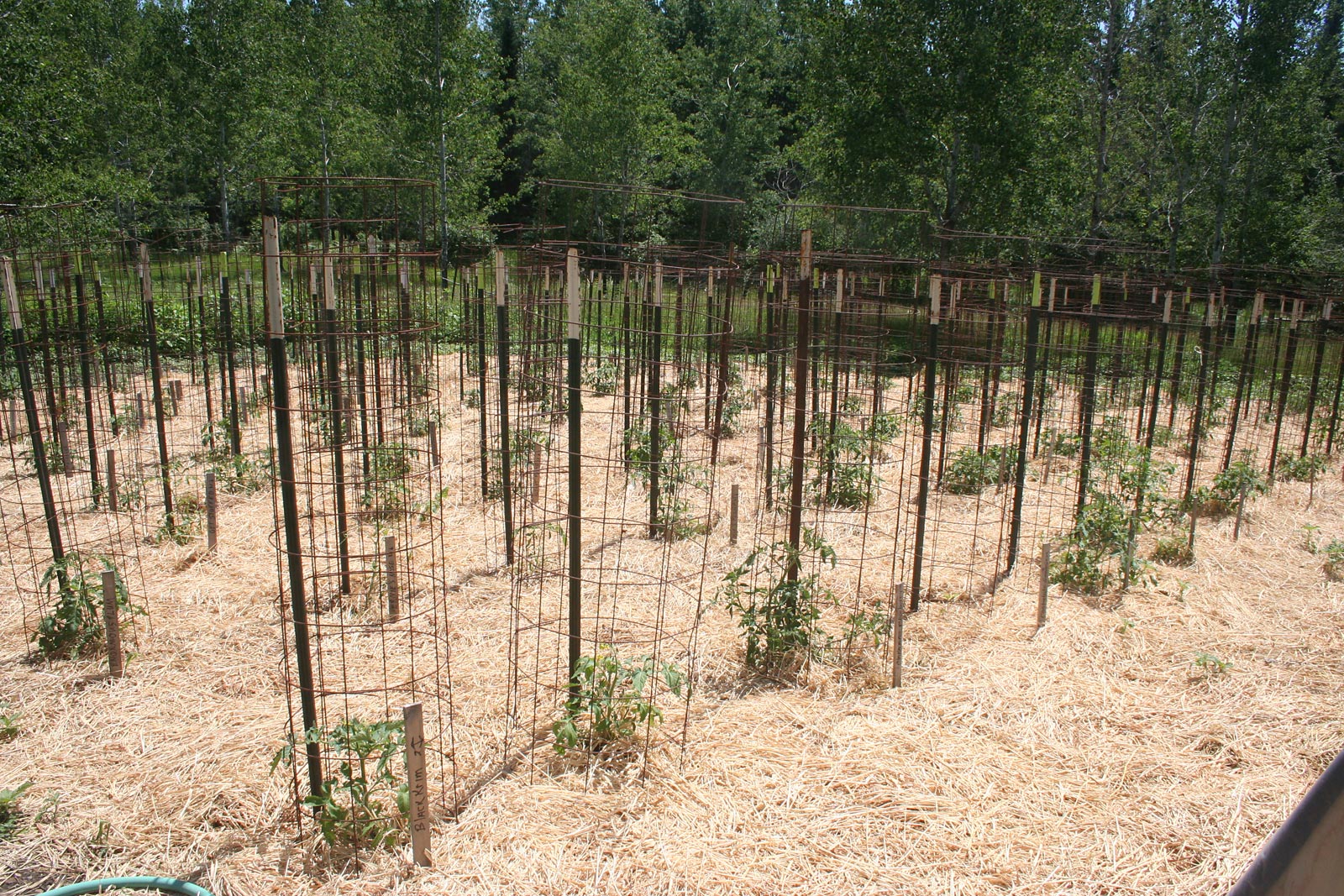 Our garlic shot out scapes (the curly stalk which will make flowers and tiny bulbils). As they will make the bulbs in the ground smaller if left in place, I snapped them off with my jackknife. Nope, I didn't throw them away or compost them. They're one of my favorite garlic dishes! I love them in a stir fry or just plain fried up in a tiny bit of butter.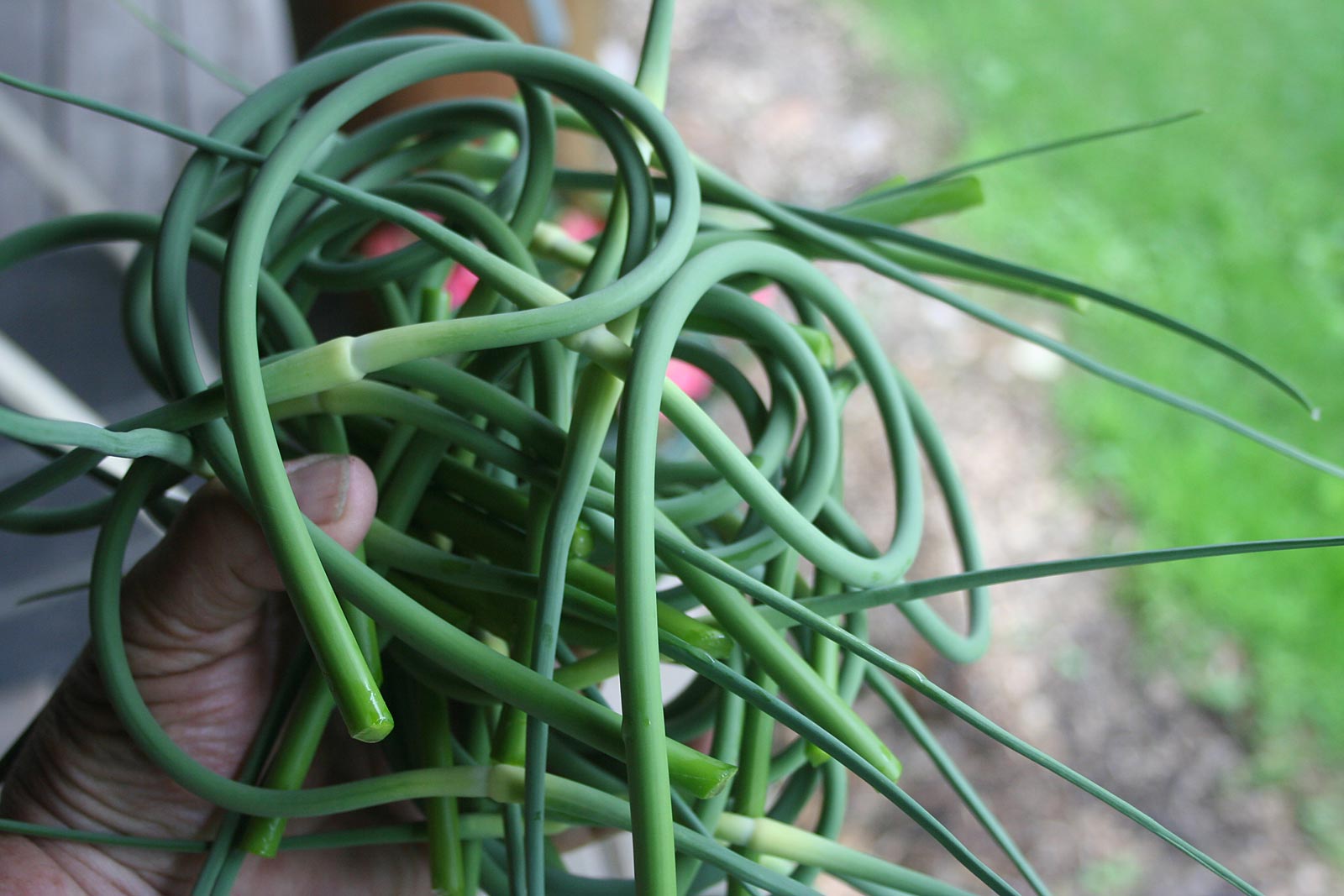 I wish you could see our peonies. I've got many and they're blooming their heads off. I've never seen such big flowers before. Stunning!
So far, we have germination on two of Father Grubba's heirloom corn collection. These are Assiniboine and Arikara White. I did have some Dakota White germinate in the house so I'm waiting for that to come too. Hopefully, some of the others will pop up too. Conditions are perfect with high heat and moisture from above.
This afternoon I'm canning more chicken breast. The store still had them on sale and I couldn't pass them up. That chicken makes such a handy, tasty addition to so many recipes, especially in the summer when I'm so busy gardening. (Chicken salad, chicken and biscuits, chicken and noodles, barbecued chicken, sandwiches and so forth.)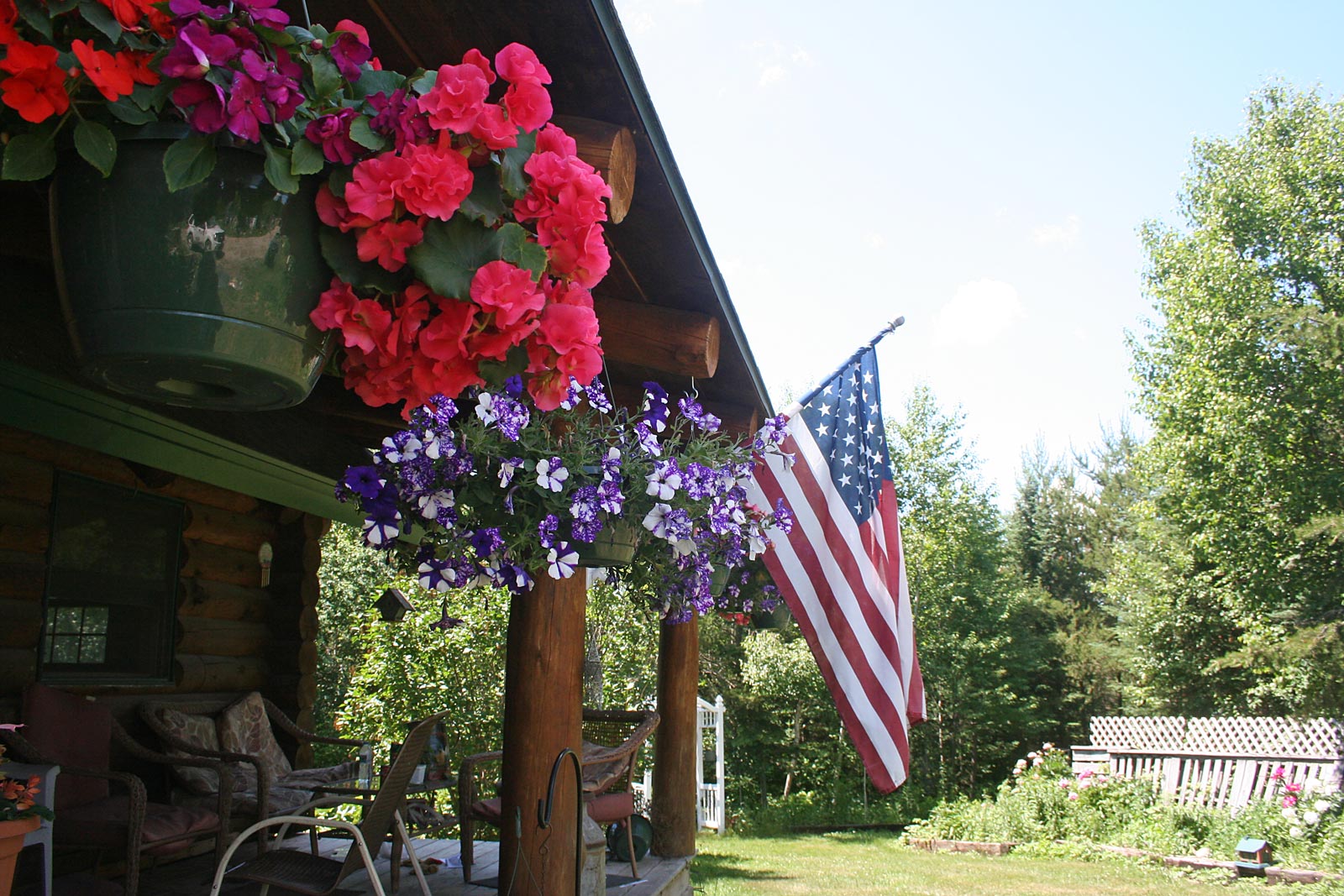 I hope all of you will have a happy, safe Fourth and keep that flag waving! — Jackie