We finally got two nice rains. One was only about a tenth of an inch but the next was nearly an inch, and with our gardens, that's a huge help. We did have a minor scare last night — there was a bad storm that passed about 14 miles north of us, with three sighted tornadoes included. One was spotted at Elbow Lake, fairly near our friend Dara's house. You can bet we were watching the sky!
A friend who has a greenhouse gave me a flat of over-grown King of the North green bell peppers. We always "trade," as we give her and her mom crates of tomatoes, come fall. So this morning it was overcast and spitting rain — perfect for setting out plants. These peppers had stems like a pencil and were better than a foot tall with blossoms and young peppers on them already. We love all pepper products, from salsa to pepper relishes, stuffed peppers, plus I use lots of peppers in various tomato sauces I make. So we were sure tickled to get the plants! (If you'd like to read more about peppers, check out my article, "Growing and using peppers" in issue 164 of Backwoods Home Magazine or the 28th Year Anthology.)
Will and I have been real busy weeding and fertilizing our various gardens. He's rototilling first with the big TroyBilt, then the Mantis, between the rows and hills of squash and pumpkins. Then he spreads rotted manure he's hauled to the North garden with the tractor and dumped between the rows, around the hills. I follow, a long way behind, hand weeding between the bean and corn plants. He's much faster than I am! But, slowly, we're getting it done and all of the gardens look great.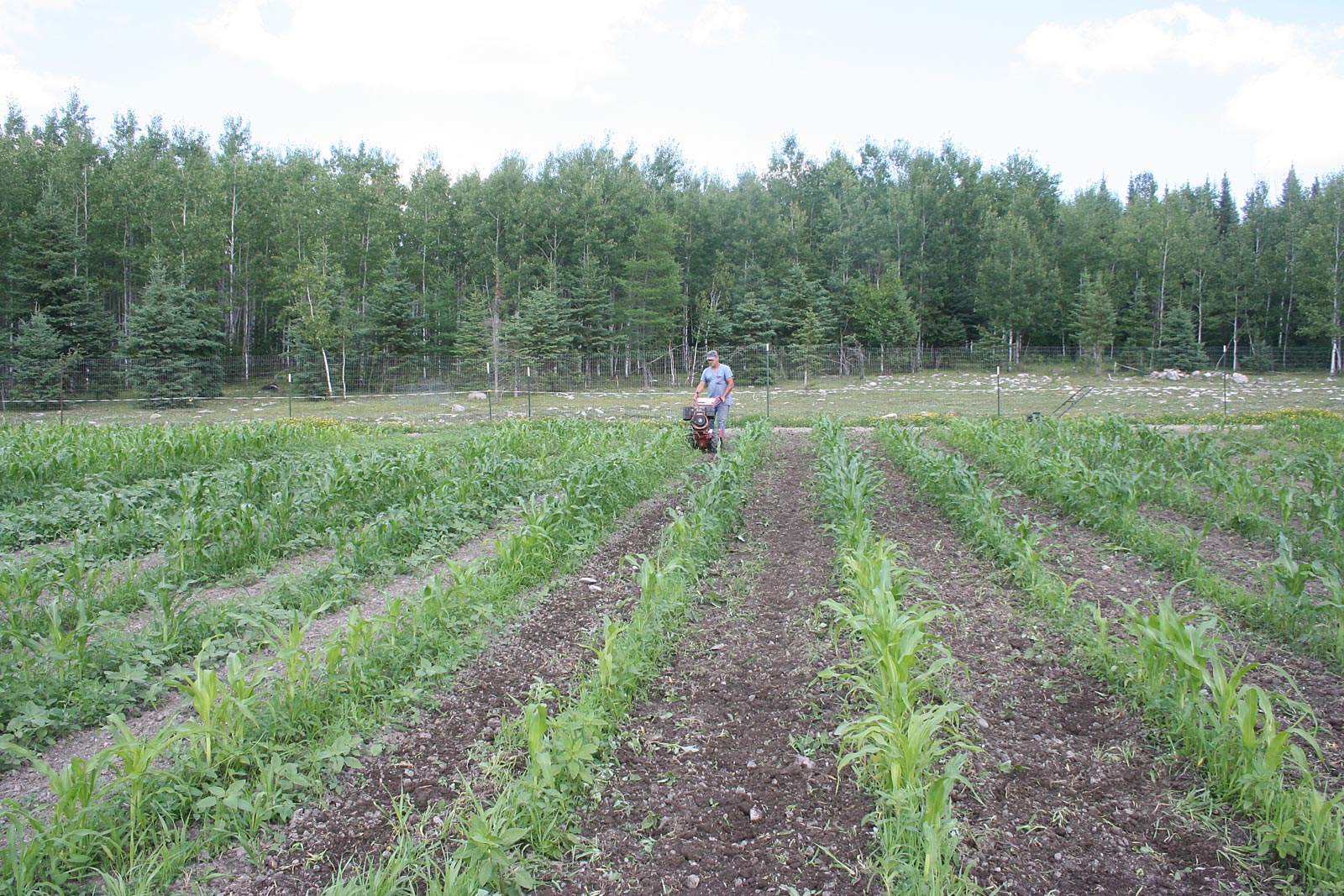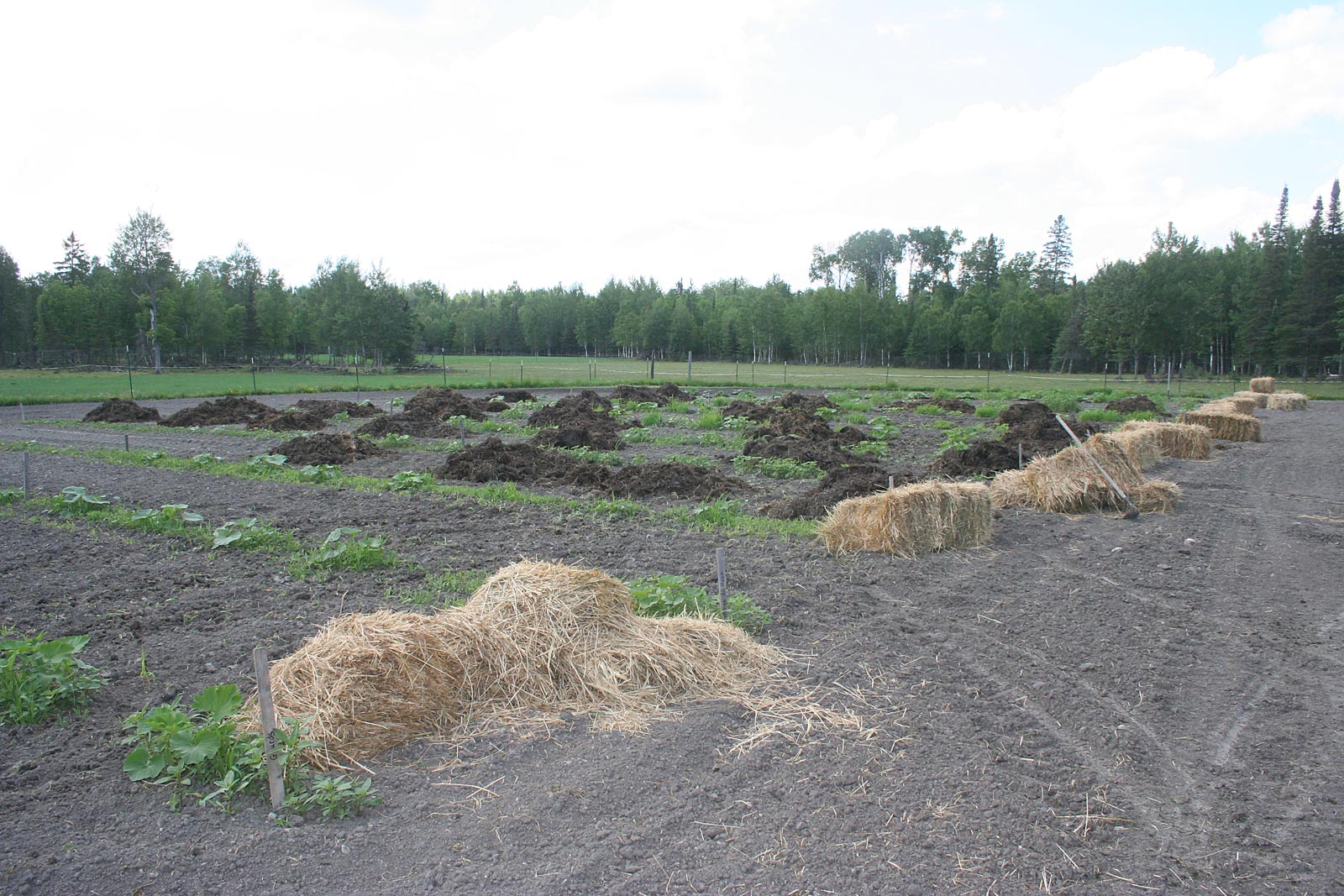 David told us that where he works they had a big pile of huge wood crates which were destined to be crushed and put into the industrial sized dumpsters soon. So he talked to the yard boss and got permission (and blessings!) for us to haul them away. So yesterday, Will and I met David after work and David loaded many of these crates onto our equipment trailer. These crates are built from 2×6 lumber and 5/4″ decking so there is a lot of good lumber in them when Will gets them taken apart. He's using a lot of the 5/4″ decking for the hayloft floor in the new barn and we have plans for using some for board and batten siding on some of our sheds. The 2x6s will finish out the rafters in the new run-in cow shed Will's building in his "spare" time.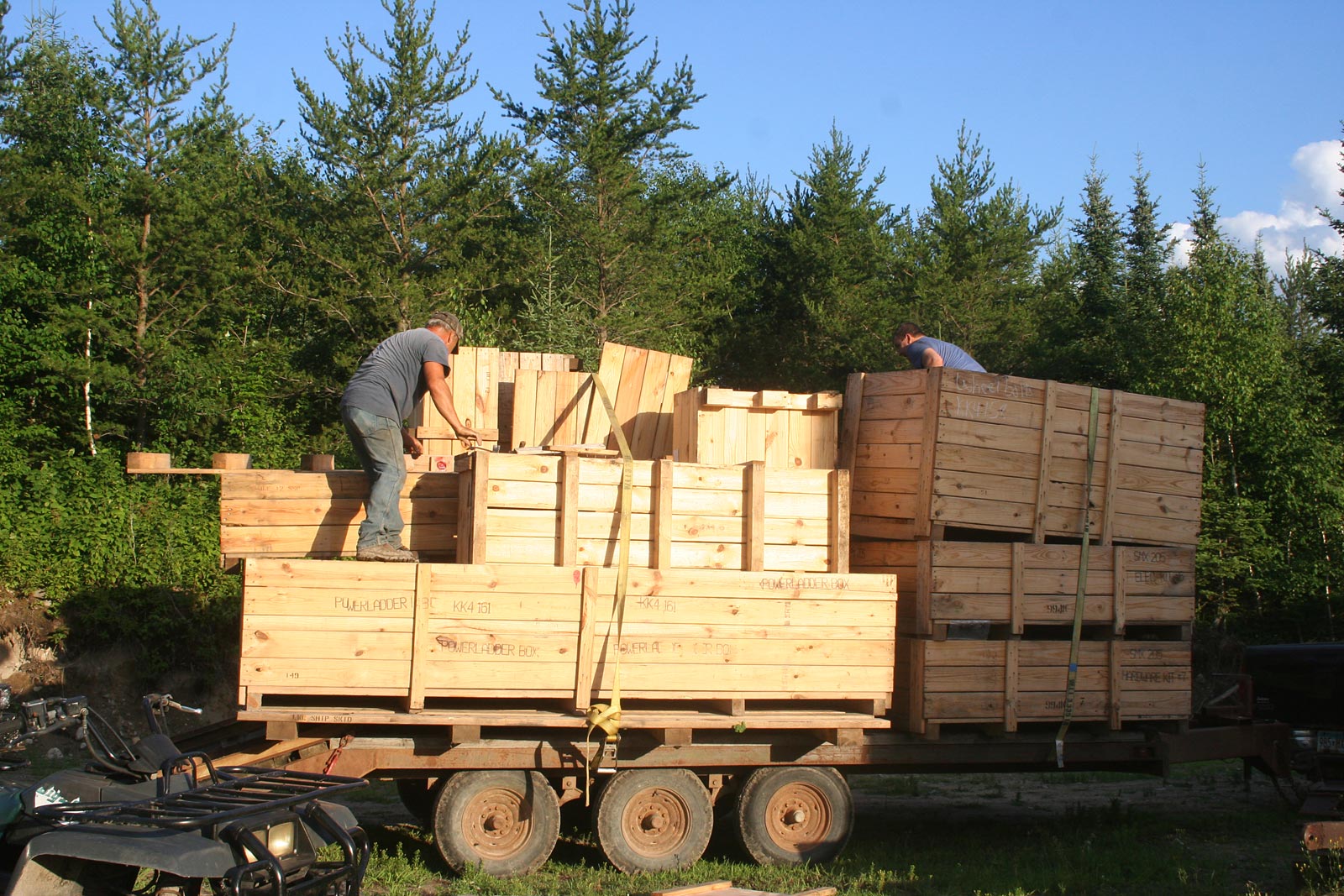 No matter where we've lived, we've always kept an ear open for "good deals" like this. It's amazing what you can find this way. We got trailer loads of free cedar fence posts in New Mexico when a neighboring rancher took them out to replace them with steel posts, loads of free truss ends for firewood in Montana, truck loads of small diameter peeled poles to use as garden fencing, and truck loads of potatoes from a grower who was cleaning out bins. Hey, we love free and we love recycling throw-away stuff!
Just a thought that came to me today while I was planting: You know how everyone was busy getting prepared for Y2K? Well, now that the event was a non-event, everyone has slid back to ho-hum, figuring everything will continue going okay. Even I have caught myself slacking off on rotating my oldest stored foods and failing to stock enough fresh to replace it. So I mentally slapped my hands and vowed to change that. After all, true emergencies don't announce themselves like Y2K did; they just pop up on you. Don't get caught with your pants down and pantry empty! — Jackie