Now that the rains have finally come and gone, the forecast is for a week of warm, sunny weather. So Will is busy cutting hay. Yesterday he cut for 10 hours straight, doing four fields! Meanwhile, back at the ranch, I put up an electric fence around the cow side of the Central and Sand gardens. Why? Well, while I was having a happy birthday, pulling weeds in the peppers in the Sand garden, I heard a "CRACK" and pretty soon, cows started pouring into the garden! Will was up at the house, getting ready to go cut hay so I first hollered, then punched the "Will button" on my cellphone — no Will. Meanwhile, I was running around, trying to head off a herd of cows, intent on munching anything and everything in sight. I was making no headway so I ran to the four wheeler and tore off to the house to get Will. After much yelling and chasing, we finally got them out of the gardens. Both of us nearly had heart attacks! The gardens look a little worn around the edges but all in all, not as bad as they would have been if the cows had gotten out at night. They'd broken the top plank on the fence, then jumped and broke the bottom planks.
After all that, I didn't trust them at all! So I went and bought a battery operated electric fencer and spent yesterday putting the fence up. Will also finished the fence plank repair, so with the electric wire on a stand-off set of insulators, that should keep them out. I hope!
On Friday, we went back to David's work and picked up another trailer load of heavy-duty pallets. We spent all day Thursday taking the boxes apart and now Will has enough 5/4″ decking to do the entire hayloft floor in the new barn — and left-overs for other projects. Will had bought the running gear for a hay wagon at an auction and had it up, getting ready to build a deck on it. But when we got the new load of pallets home, he discovered one was exactly the right size he needed for the whole bed. After taking off the assorted blocking from the top, he dropped it gently down on the running gear. Ta da! Perfect!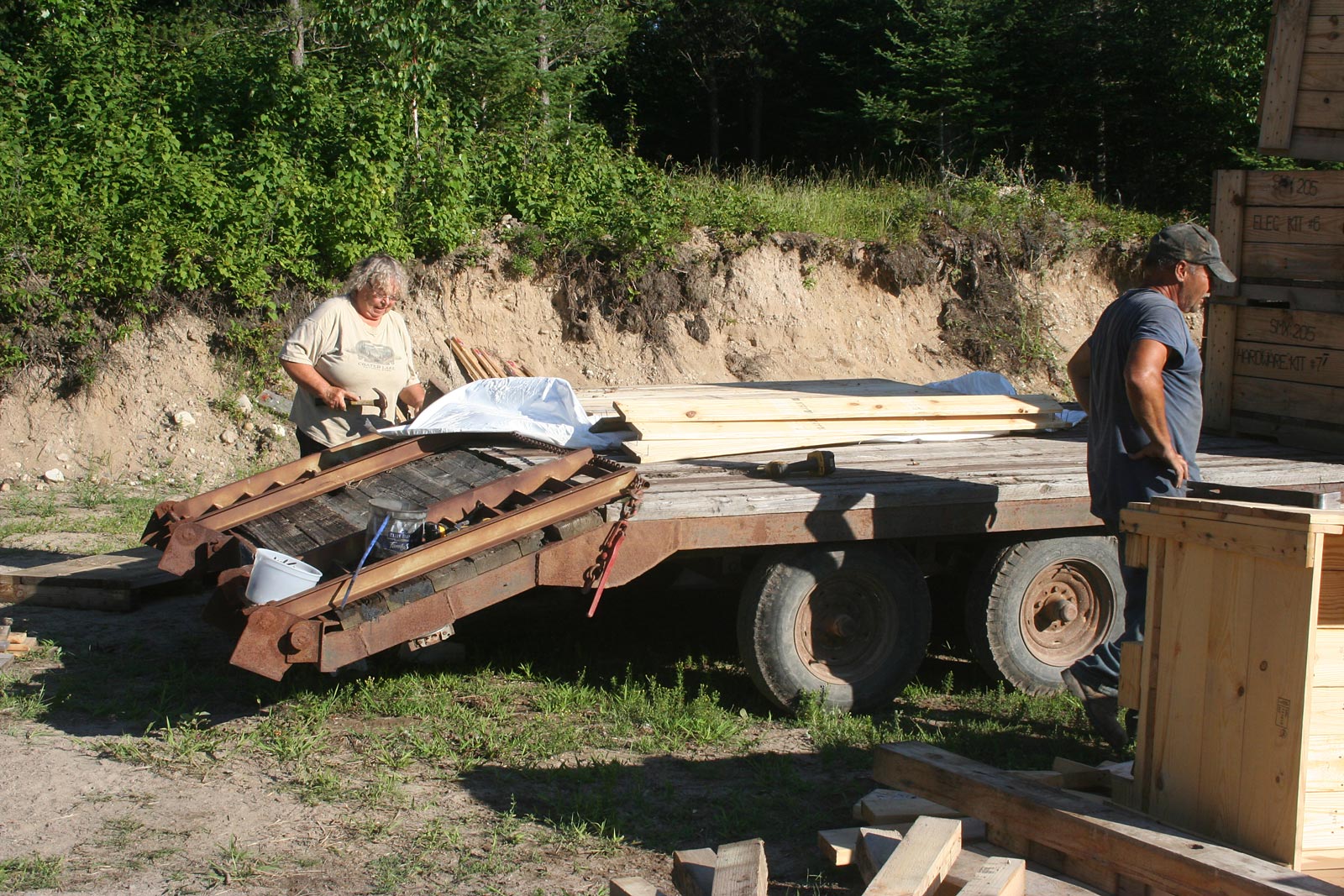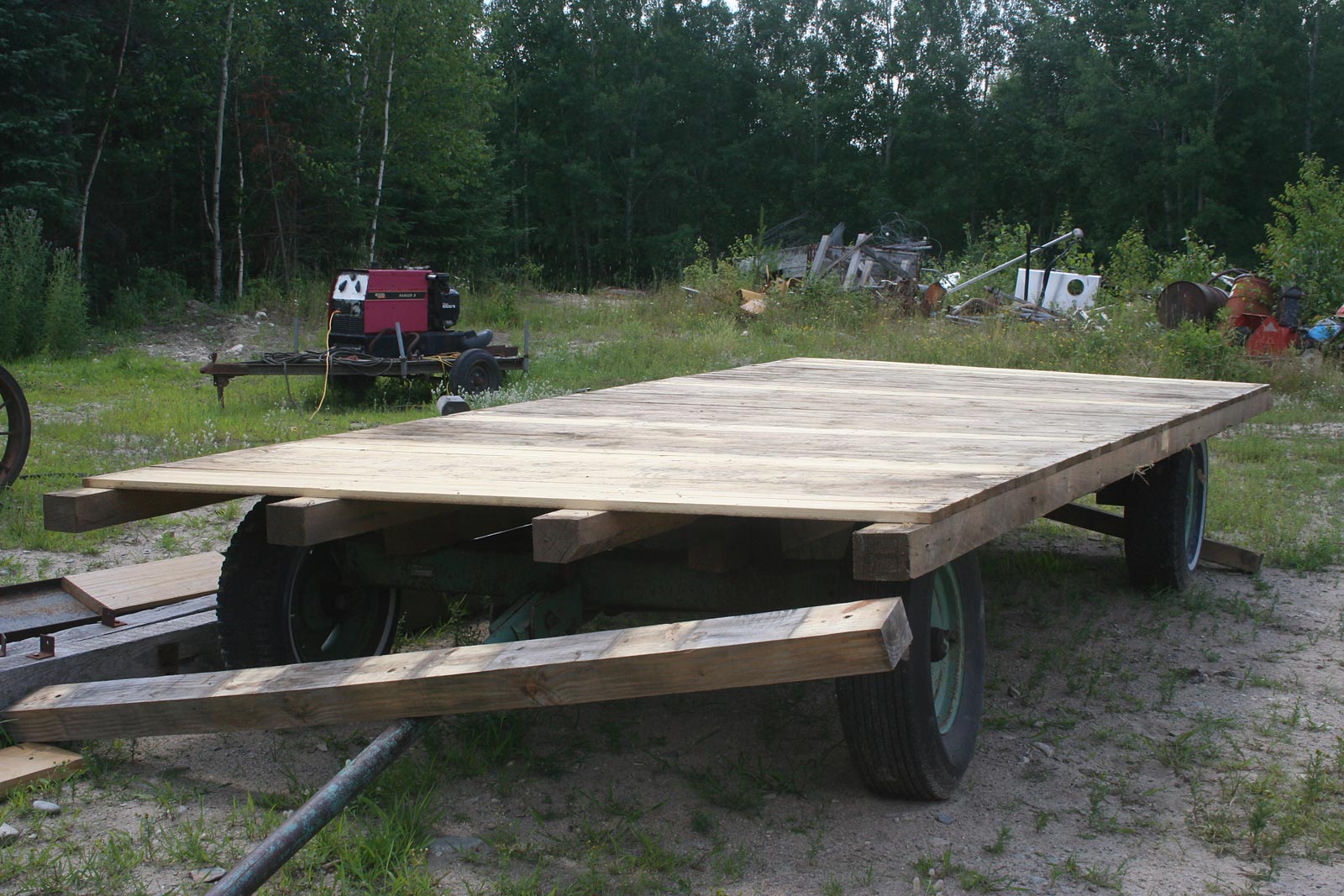 The gardens are doing very well. I am really tickled that the first planting of our Crawford beans are starting to bloom. And those blossoms are so pretty too — a gorgeous lavender-pink. So not only are the beans great tasting and productive as heck, but they double as flowers as well. They are the whole package!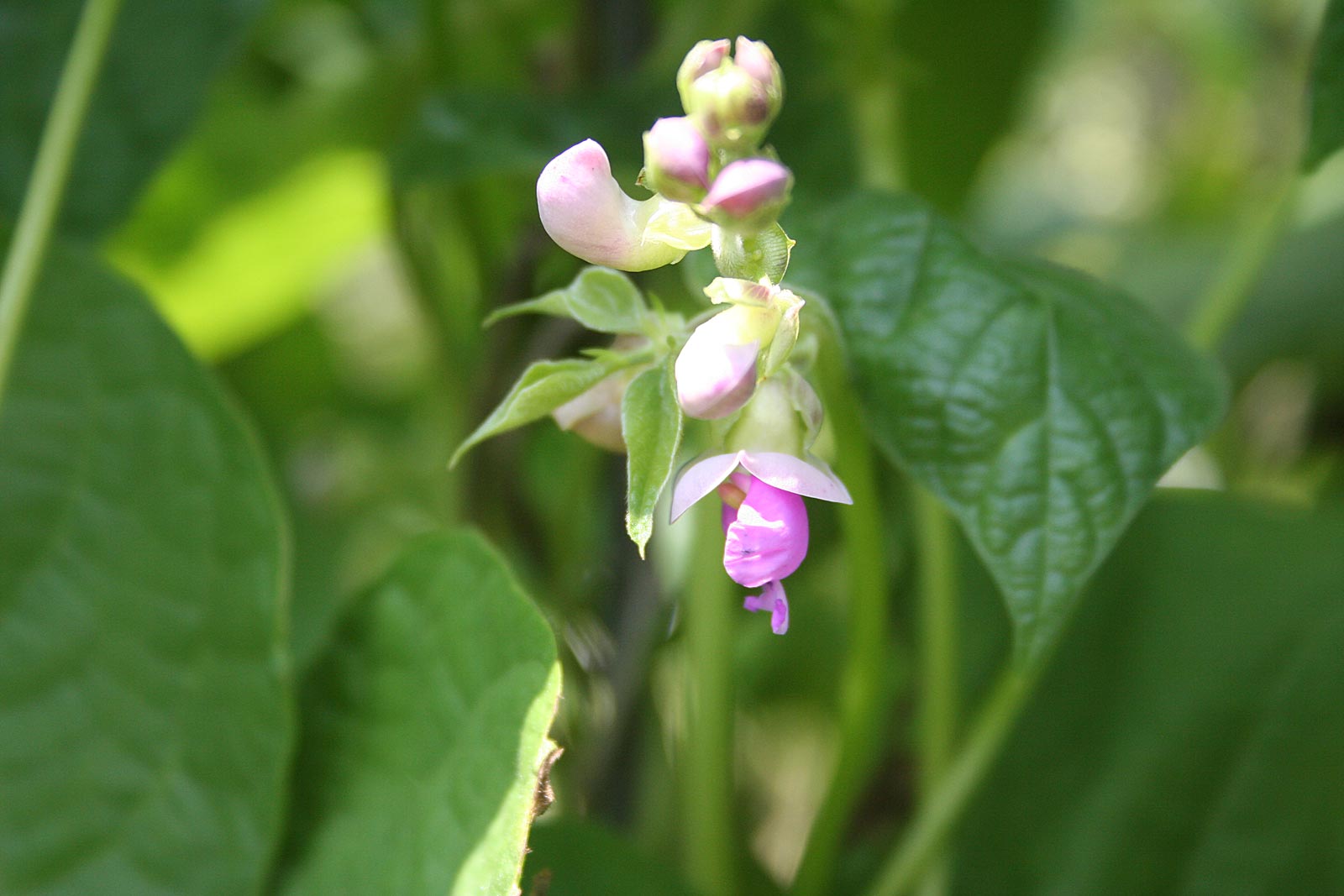 I have to tell you all something that made me feel good. A week ago, a woman wrote me, wanting to buy the second book in my Western novel series. She was going to the Mayo Clinic for heart valve replacement and she wanted to take it with her to read while recuperating from the surgery. I'm praying the surgery was a huge success and that she enjoyed the book. — Jackie