You wait all year, dreaming, planning, planting, weeding, and finally it arrives — harvest time. Holy cow, where do you start? I'm done with snap beans as I've totally run out of room to put more. (Not a bad thing.) Now the peppers and tomatoes are coming on quickly. We've had plenty to eat and cook up, now we're just getting into seed saving mode. Our wonder-girl, apprentice, Alisha, is here for another visit, gung-ho to experience more of everything. It's fun to teach her as she's so enthusiastic. Today she picked our Norland fall apples and tomorrow we'll can up apple juice and applesauce. Norlands are great apples, but don't store for more than a week or two before going soft. I showed Alisha our apple picker and she was able to harvest the whole tree without using a ladder. I really like that picker! (If you'd like to learn more about adding apples to your homestead, check out my article, Apples on your homestead in Issue #143 of Backwoods Home Magazine or the Twenty Fourth Year Anthology.) Our apple harvest is small this year due to the severe winter damaging and killing off some of our trees, and also killing the buds on flowering trees with two late freezes. Oh well, that happens and we have plenty of other things to can up.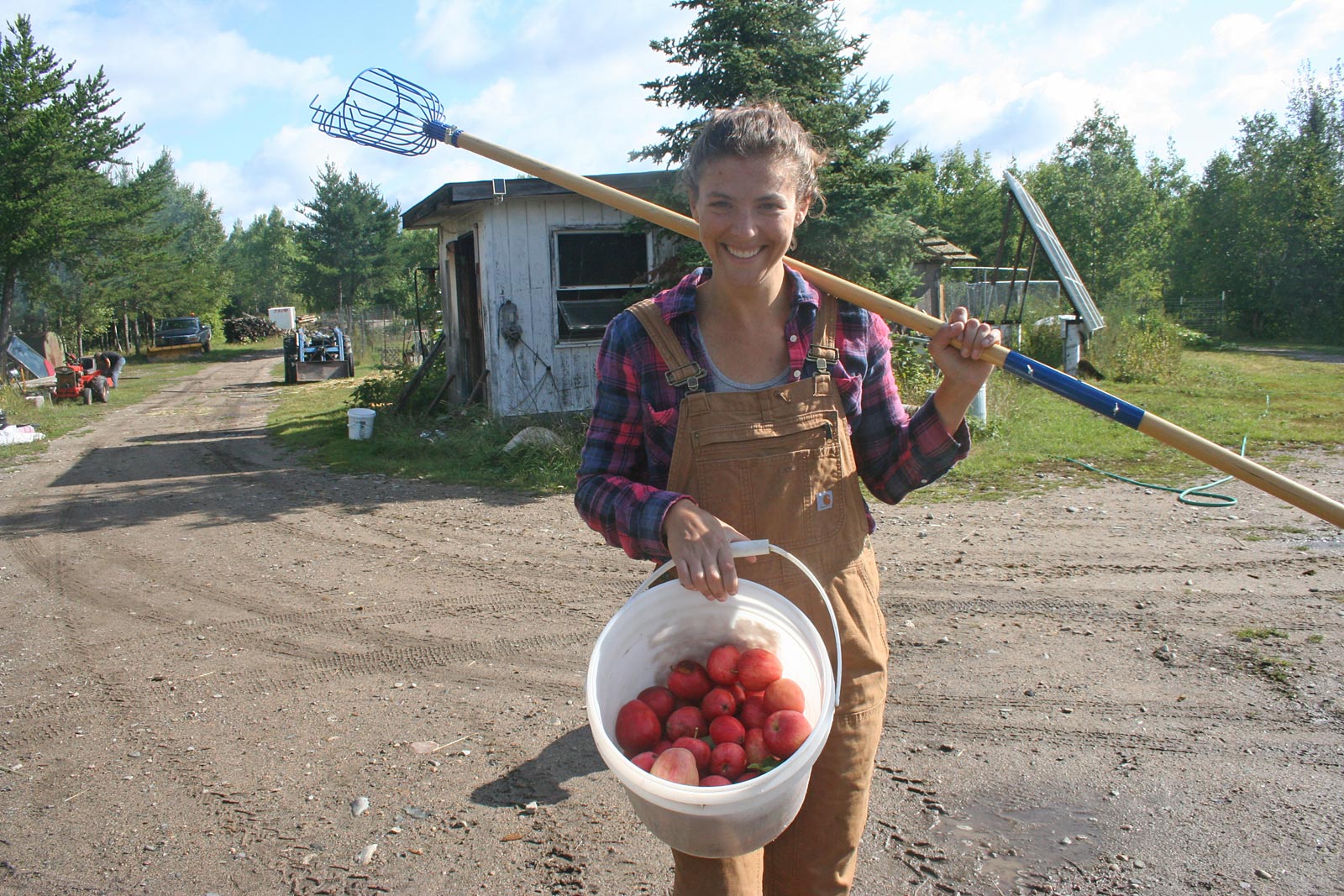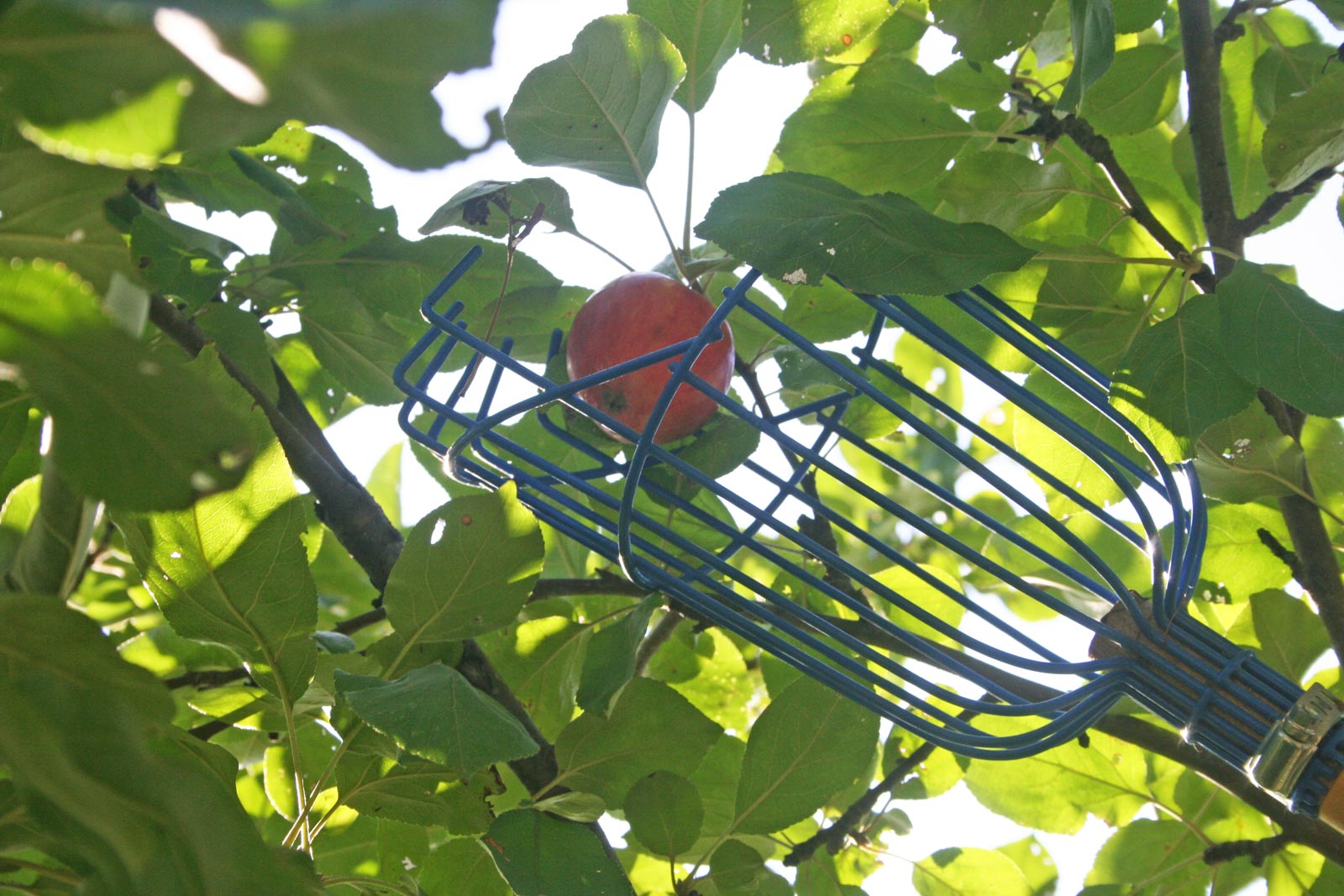 Our peppers are fantastic this year. So much so I've had to stake up several plants to keep them from breaking under the weight of their fruit. Our Mt. Etna Italian sweet peppers excel this year. There are more than a dozen large peppers on many of the plants, even some of the extras I planted down in the Sand garden. We picked most of the ripe peppers and spent the morning on the front porch, harvesting the seeds to save. As we were left with a whole bucket load of peppers, I showed Alisha how to make Cowboy candy and then Vaquero relish from the left-over Cowboy candy syrup. It was fast and oh so tasty! I'm making tons of the relish this year and even planted many extra peppers just for it. I make a dip using the Vaquero relish, cream cheese, sour cream, and some grated cheddar cheese that folks fight over. Now we can't have that, can we? I added a few more Sugar Rush Peach hot peppers as they really have a unique, fruity/hot flavor we really love. The relish is not hot a bit. But you can taste the fruity flavor. Very nice! Every year I try to expand my variety in the pantry, trying new foods to can up. It's so much fun — and tasty too.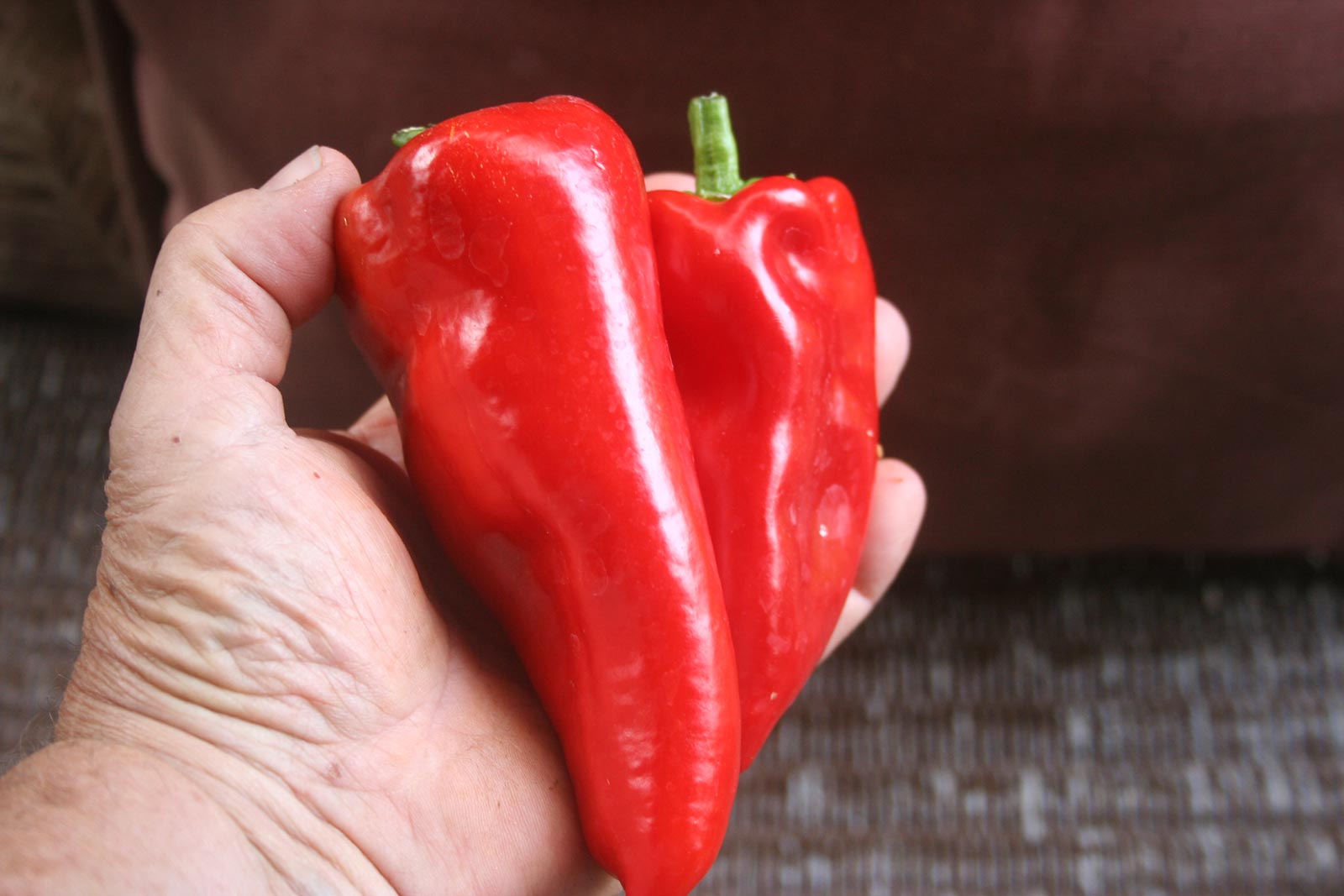 I promised a picture of our tomato cages, which I'd forgotten. So it's here today.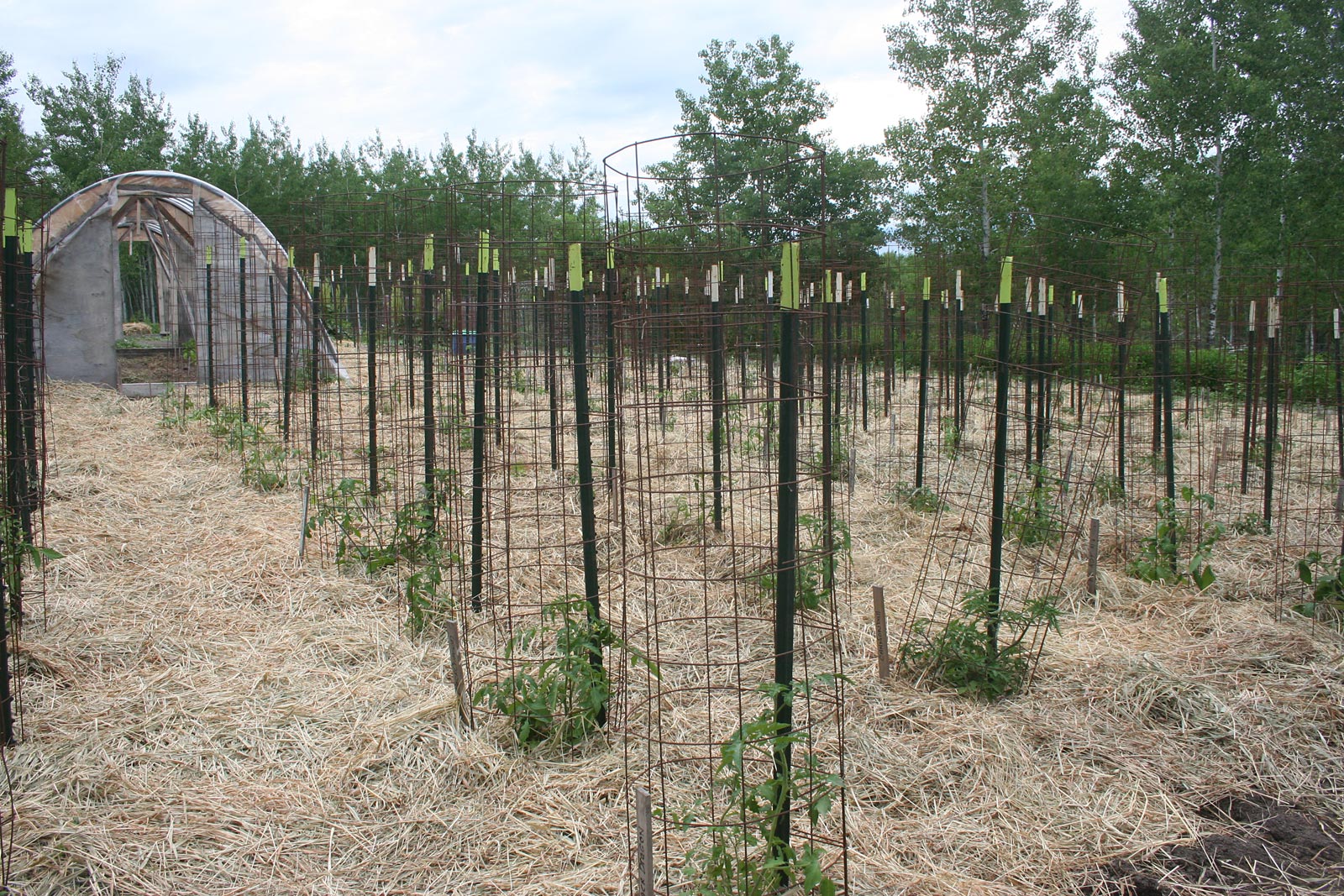 — Jackie