And boy, the rain does slow down things ripening in the garden. We should have crates of ripe tomatoes right now, but there are really very few — just enough to eat, cook with, and save seed from. Everyone around here is having the same problem. We had such a hot early spring the tomatoes blew their first wave of blossoms and set them later on. So even though we have hundreds of very large tomatoes, they're still green. Even our star, Bill Bean, has dozens of huge green tomatoes on the vines, but not one has ripened yet and they're usually about the third variety to do so. There is an up side though. Because we had such weird weather, everything is much larger than usual. We have foot-long sweet corn ears, lots of very large tomatoes, big fat beans, and giant peppers. So it all evens up, I guess. Today I picked a Giant Aconcagua sweet pepper and while they're usually very big, this one was a monster! I'm going to dice it up and add it to the corn I'm canning this afternoon. We love our "Mexican corn," which is sweet corn with green and red sweet peppers added.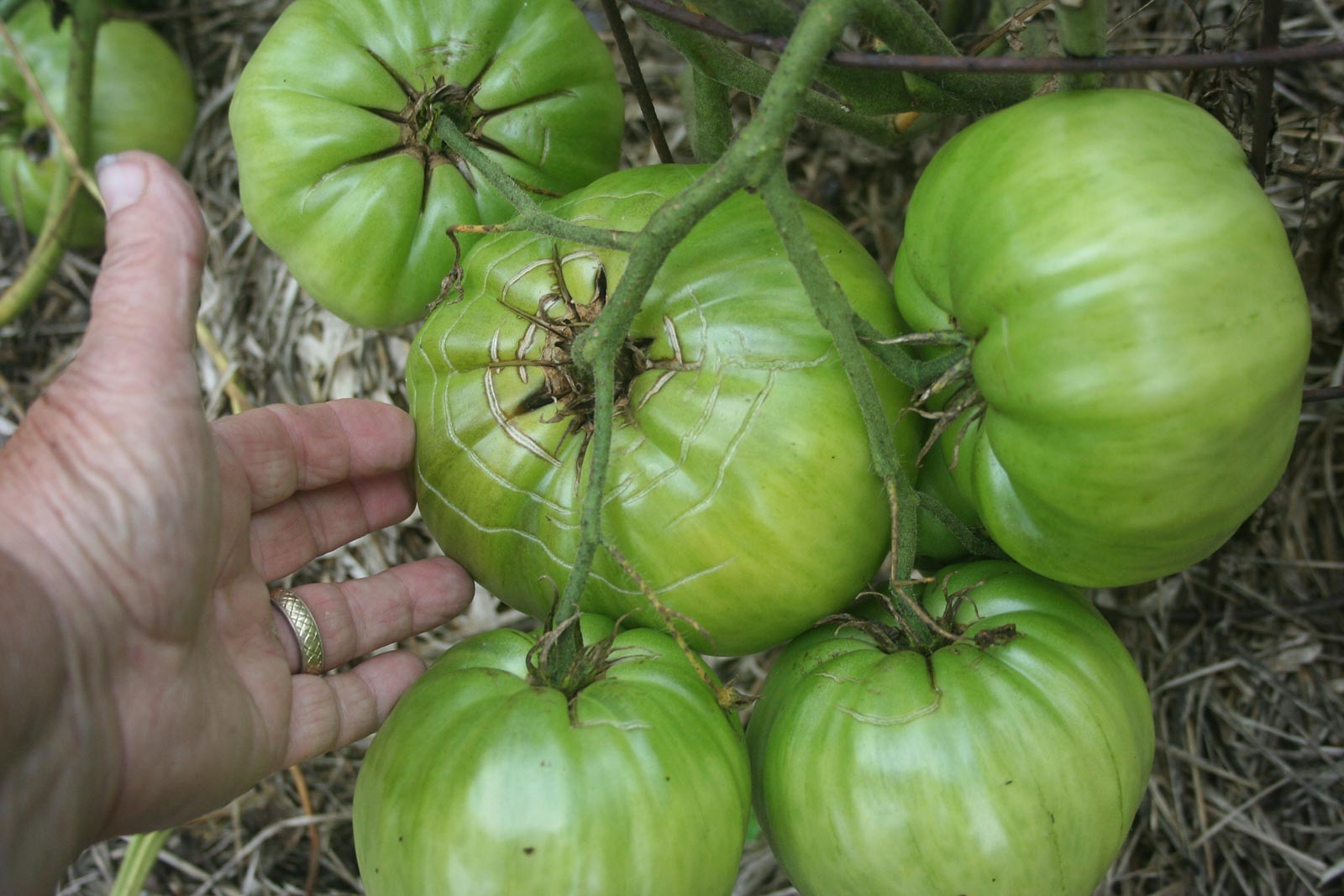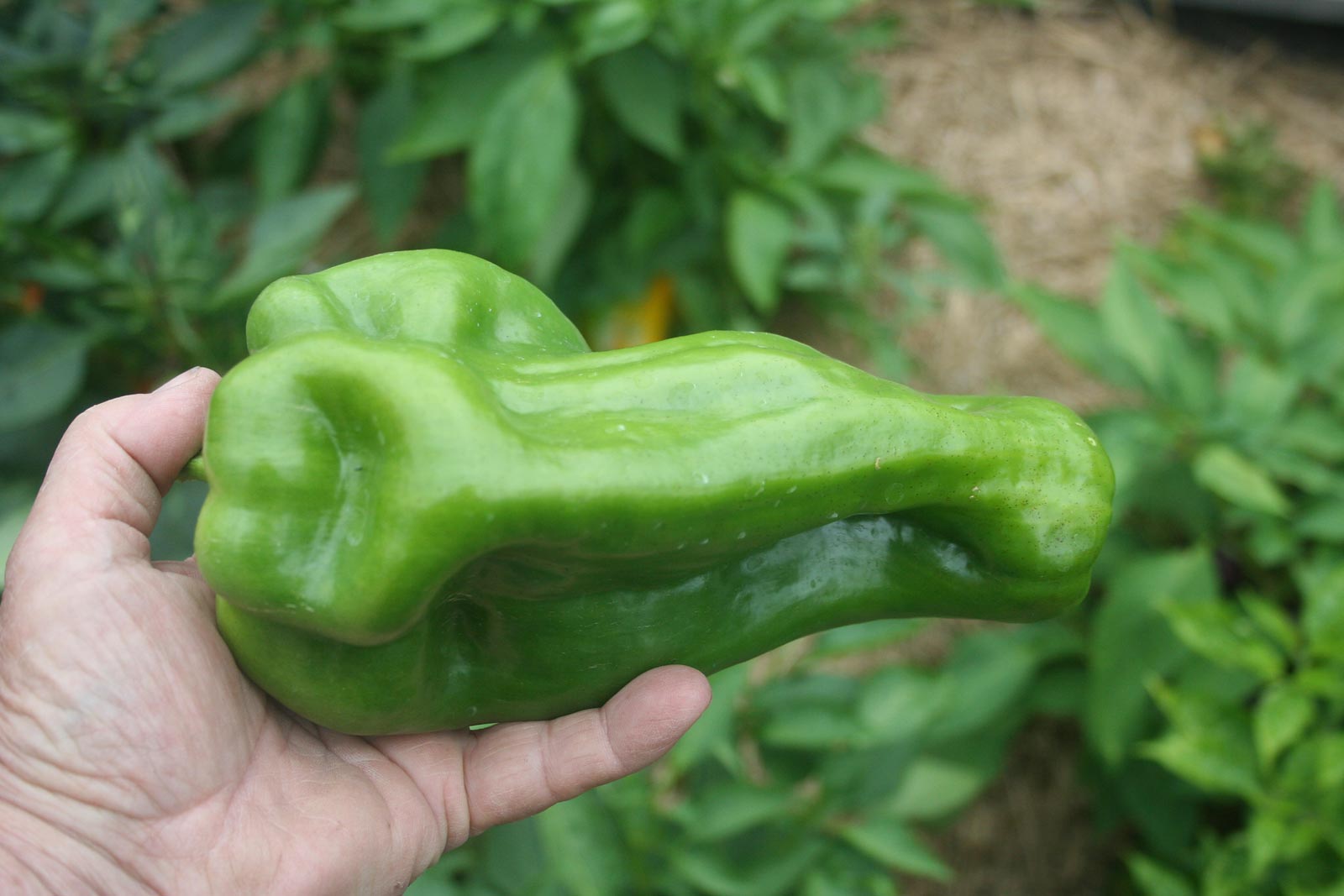 We grew Nadapeno this year, a new open pollinated jalapeño flavored pepper with no heat. I think I'll add some of those to that Mexican corn. I'm always trying something new!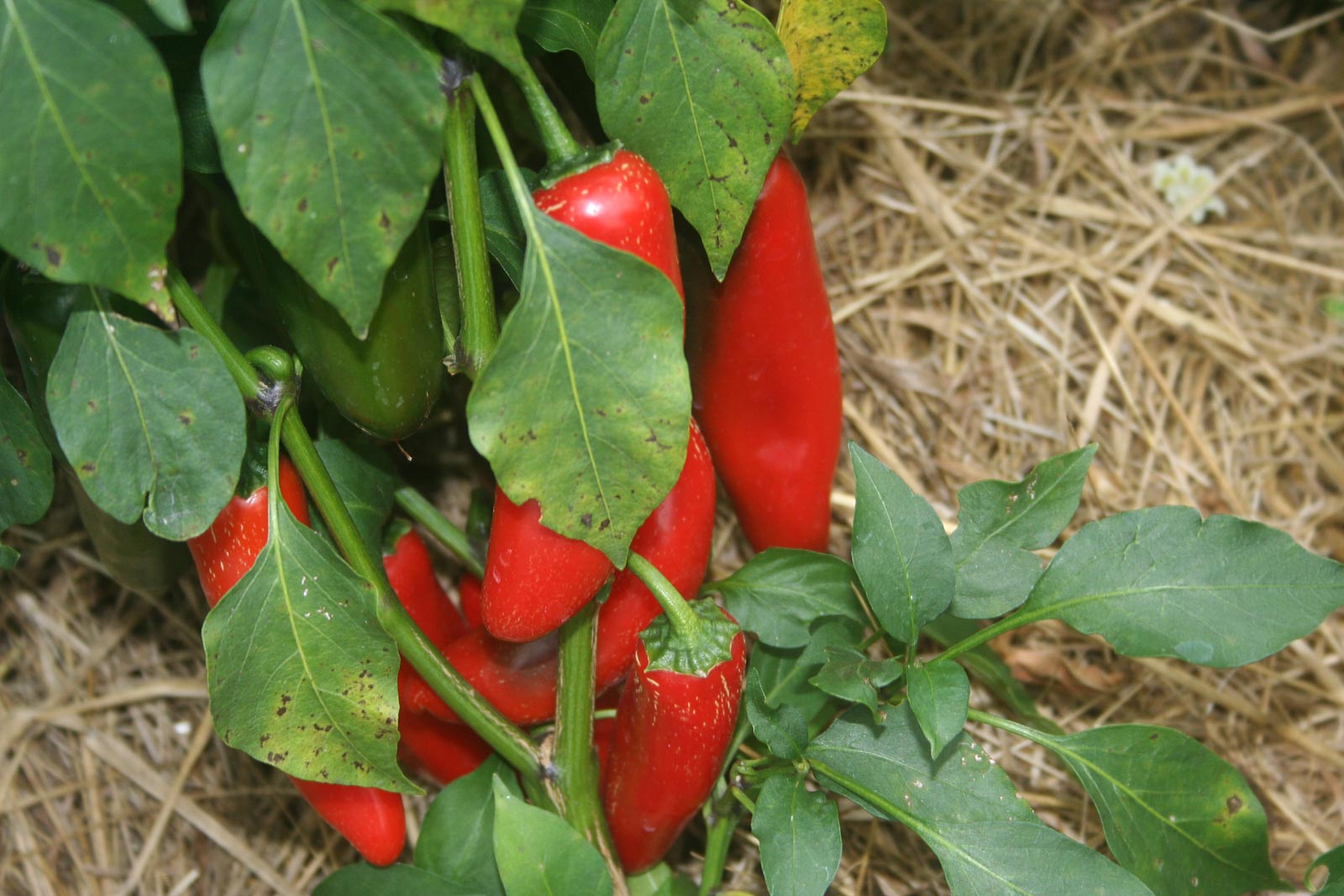 I went over to my friend, Dara's house yesterday to take Alisha for some spinning lessons on the spinning wheel Dara gave her and was awed by her garden. Like ours, hers is fantastic this year with huge sweet corn ears, tall Seneca Round Nose corn plants, and some squash she'll have to use a dolly to move into the house, they're so huge.
Will's busy hauling big round bales home on our hay transport. He can haul six at a time so that makes lots of trips up and down our very muddy, bumpy driveway.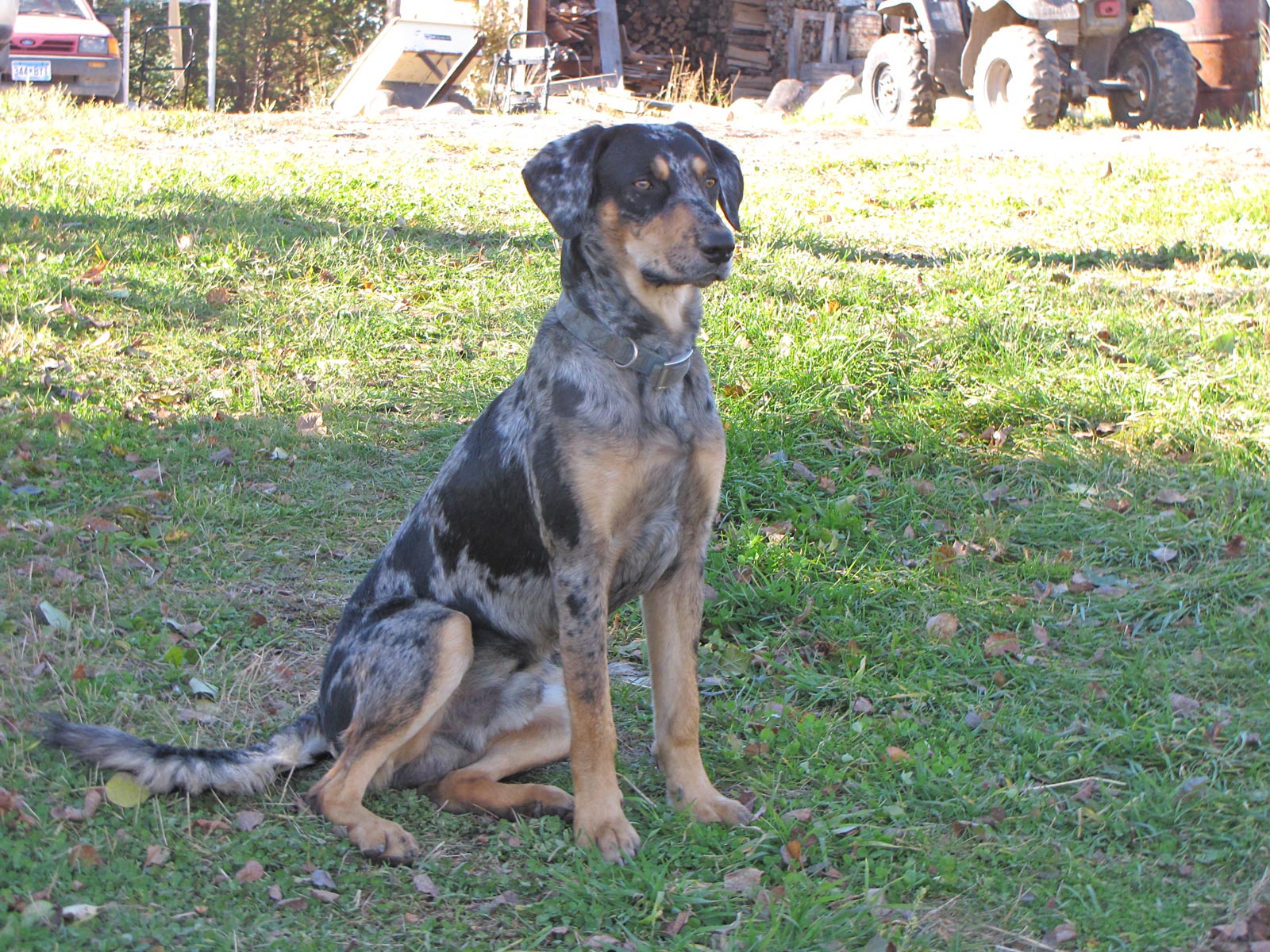 Hondo chased a fox or coyote out of the goat barn last night. I was going out to lock everybody in their pens for the night when he shot past me, barking like he meant business. He tore through the yard, down the hill, chasing whatever it was, through the pasture and into the woods where he stopped and continued barking. When I went into the center aisle of the barn, I could see where someone had been digging at both the goat's pen door and the door to the chicken coop. Not seriously yet, just some of the loose hay and dirt. Whew, I'm so glad we have such a good dog! — Jackie