In spite of all the inches of rain we've been getting lately, our crops are ripening quickly. Every day I'm picking and taking the seed from many different varieties of tomatoes, from the little red cherry tomatoes, Sweet Aperitif, to the giant red Bill Beans. Then, of course, canning is in full force. These past few days I've canned up some wonderful Dragon Tongue snap beans, both plain and as mustard bean pickles. If you haven't tried Dragon Tongue yet, you might want to next spring. These bush beans are very productive flatish light green beans with purple stripes. (The stripes go away during cooking, blanching, or canning.) They have a wonderful beany flavor and are nice, thick, juicy, tender beans — we even eat raw.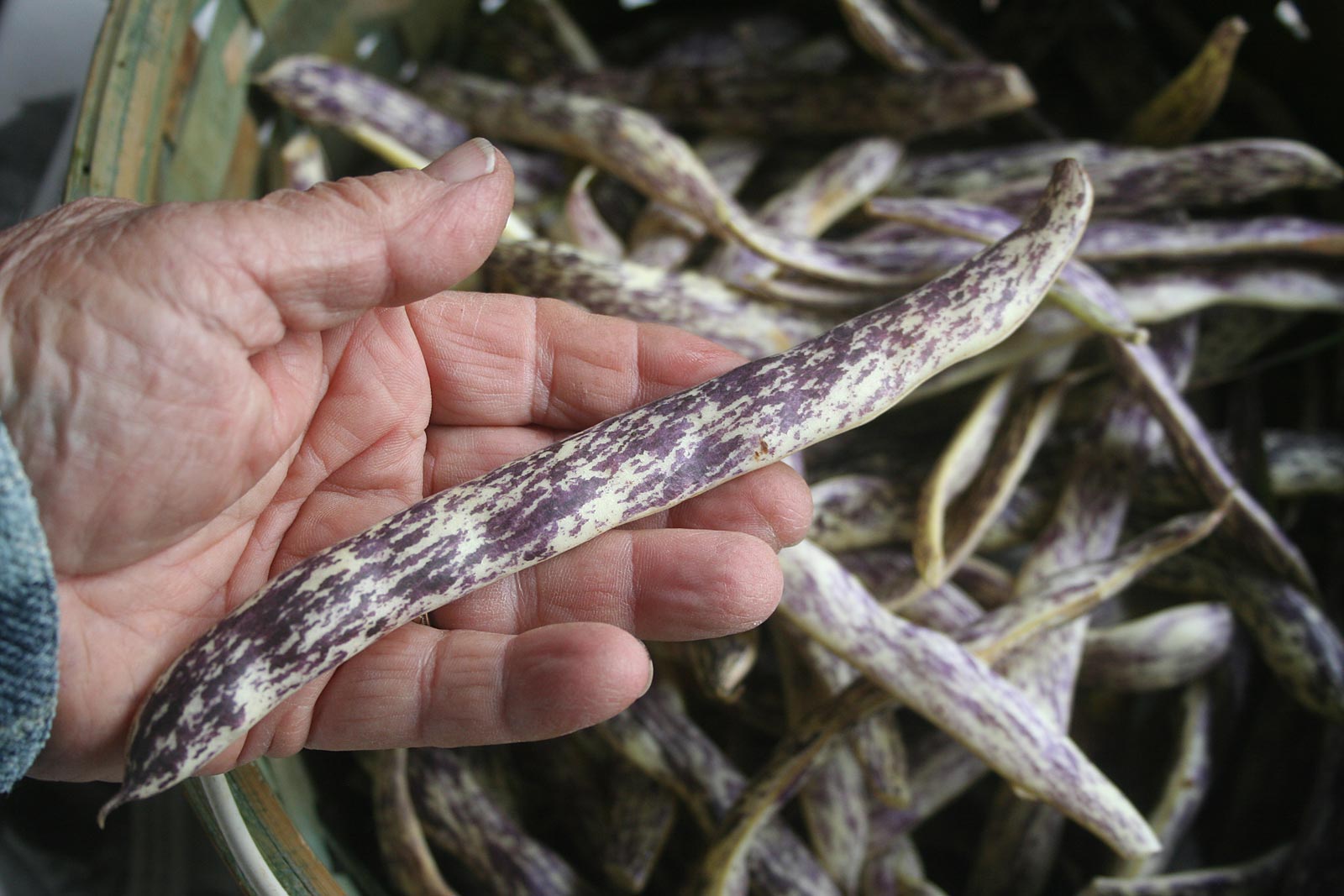 Then there were the grapes Will and Alisha harvested. Wow, a whole basket full! This is the first decent harvest from our vines so we were pretty excited. And they were nice, fat bunches, too! I got out the Mehu Liisa (our steam juicer) and quickly had them juicing away. I ended up with three quarts. I'll save some of this juice to mix with apple juice later on, and then, of course, make some grape jelly when the rush is over.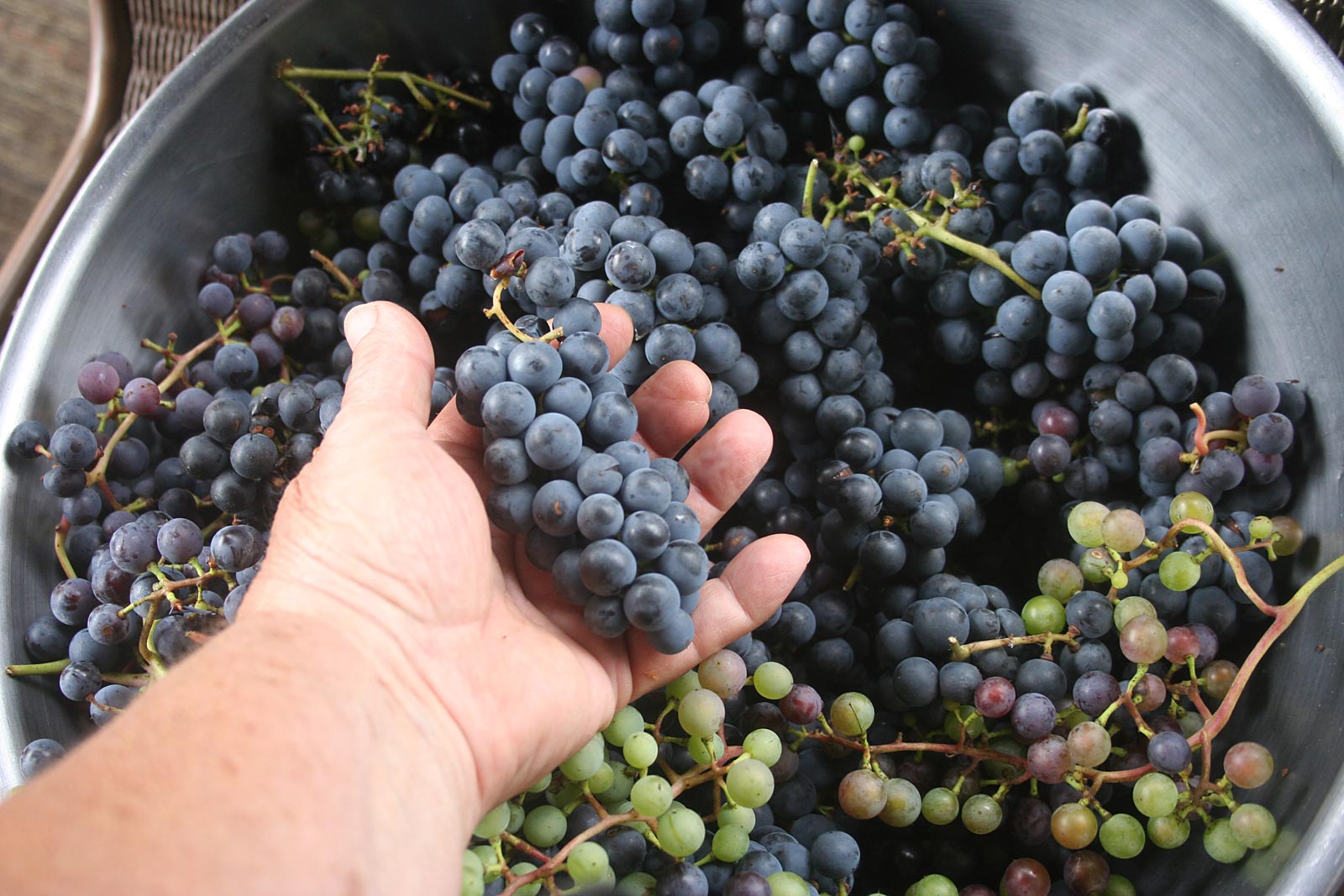 We can't get out into the Central or North gardens as the clay is too wet; your feet sink in a foot and get bigger with each step. So we're hoping the blackbirds have gone on to other places or, at least, found something else to eat besides our corn as we can't harvest it until the ground dries up some.
We've had so much rain that the wild mushrooms are popping up everywhere. Alisha is very interested in learning about edible wild mushrooms so I'm adding what I know (and I can sure learn more!) to what my books and the internet tells us. So far we've eaten some wonderful puffballs and bolletes and I see a bunch more new mushrooms she's picked to identify on the dining room table. (We do have to be careful as we also have an abundant crop of poisonous Amanitas in the woods!)
Because it's been so cold and rainy, we've been burning the wood stove in the living room. Hondo thinks that's just great. He sits in front of it and watches the fire, then lays down with his head on the stone hearth. (You'd think that wouldn't be comfortable!)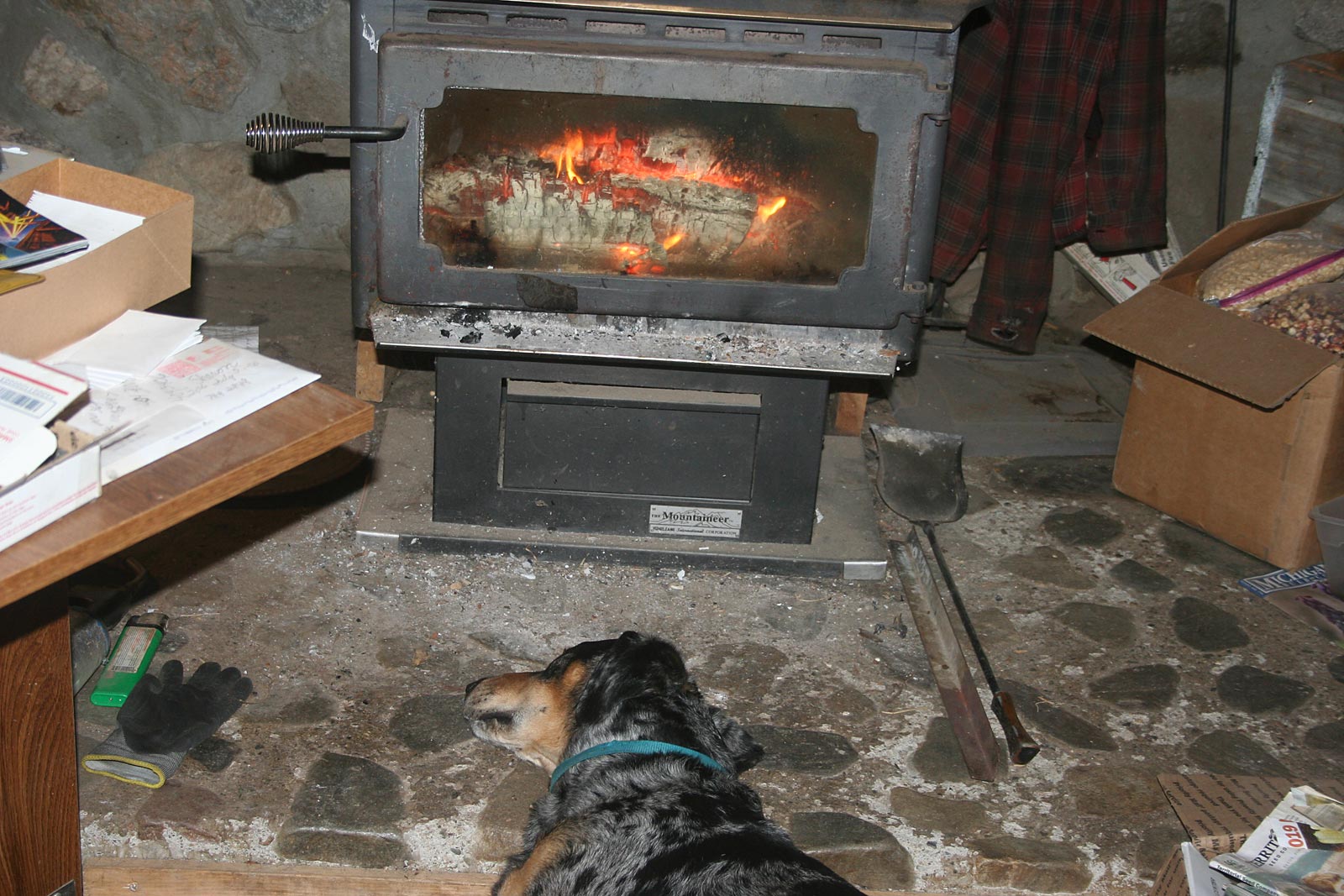 — Jackie