It seems that everything is coming ripe at the same time this year. Add our seed business, requiring hundreds of varieties of seeds which need harvesting and drying, and then the canning that goes with harvest, and wow! Our spare time is spent sleeping.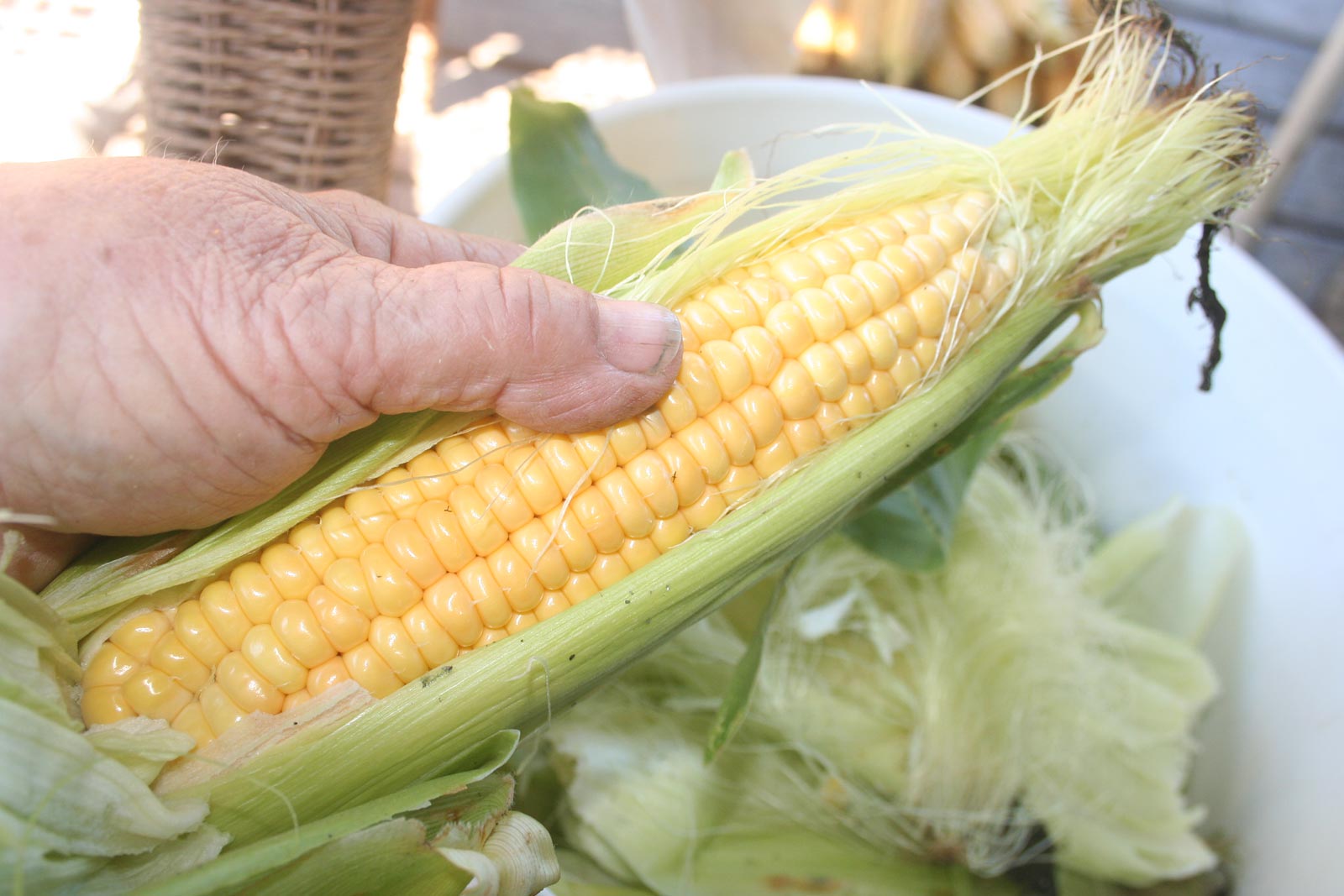 I've been madly hand harvesting our beans in between rains. It's best to get them in dry but "not wet" sometimes has to do. And the corn is ready to pull for seed. Of course we like to wait till it dries on the stalk, but this year "ideal" doesn't fly as the hordes of various blackbirds are attacking our gardens. If we waited until the stalks dried down there wouldn't be any corn! We're amazed by the corn harvest despite the blackbirds. Today we pulled in buckets full of Seneca Sunrise (Will's sweet corn) and lots of Bear Island Chippewa (our ancient flour corn). Yep, the birds did peck some of the cobs, but there's still plenty for seed and cornmeal. This morning I went to the Central garden and got two big buckets of Seneca Round Nose, one of the biggest heirloom Native corns I've ever seen. The cobs this year are from 12 inches to 14 inches long. I can't wait to make some hominy and cornmeal.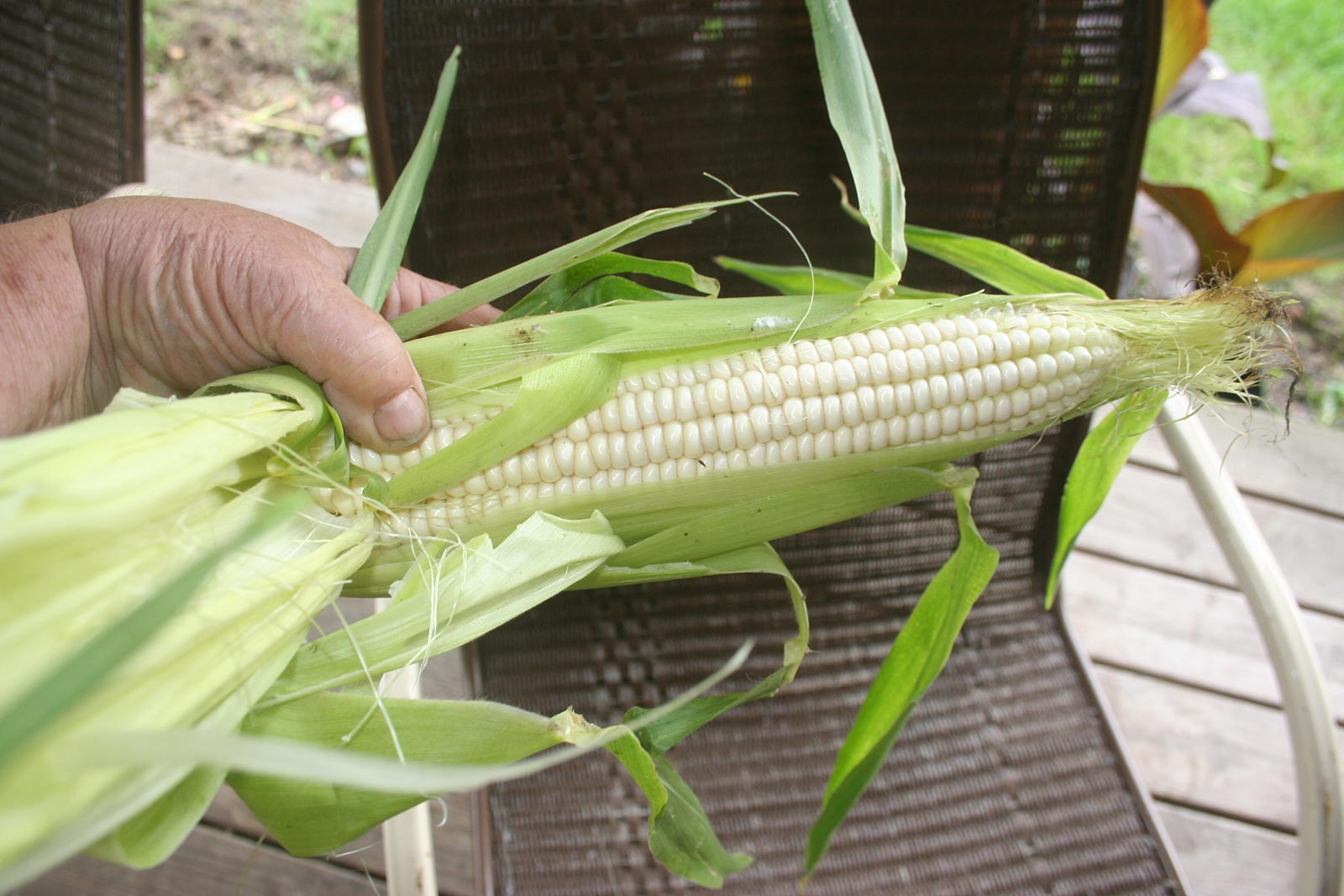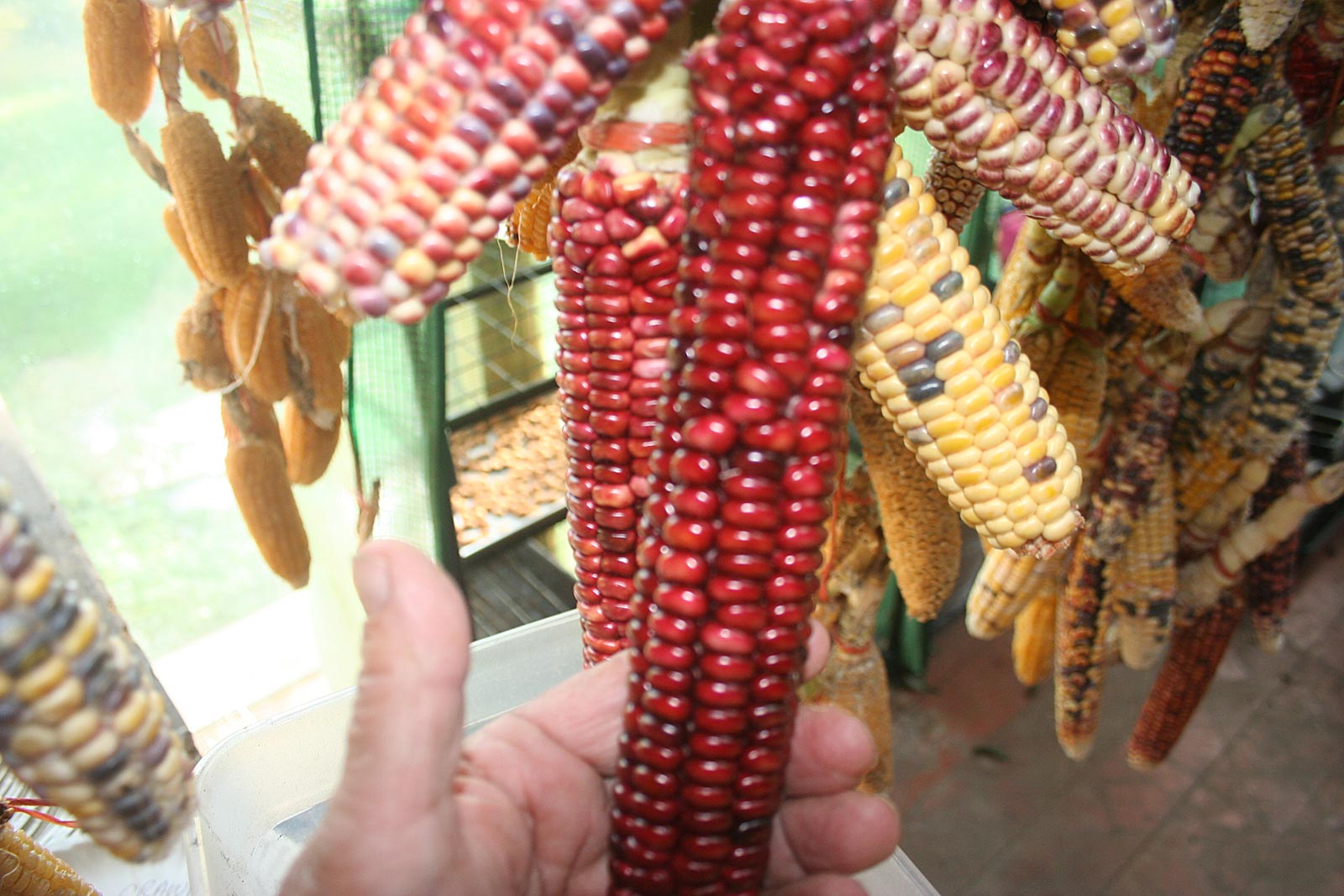 The tomato harvest also continues with dozens more varieties getting ripe at once. One of our new favorites is Chocolate Stripes, a gorgeous brick red and green slicer which was given to me by a new friend and tomato seed saver, Al Anderson. (Al offers 1,500 varieties of tomatoes in the Seed Saver's Yearbook.) Not only is this tomato beautiful and productive but one of the very best tomatoes we've ever eaten. And that's saying a lot!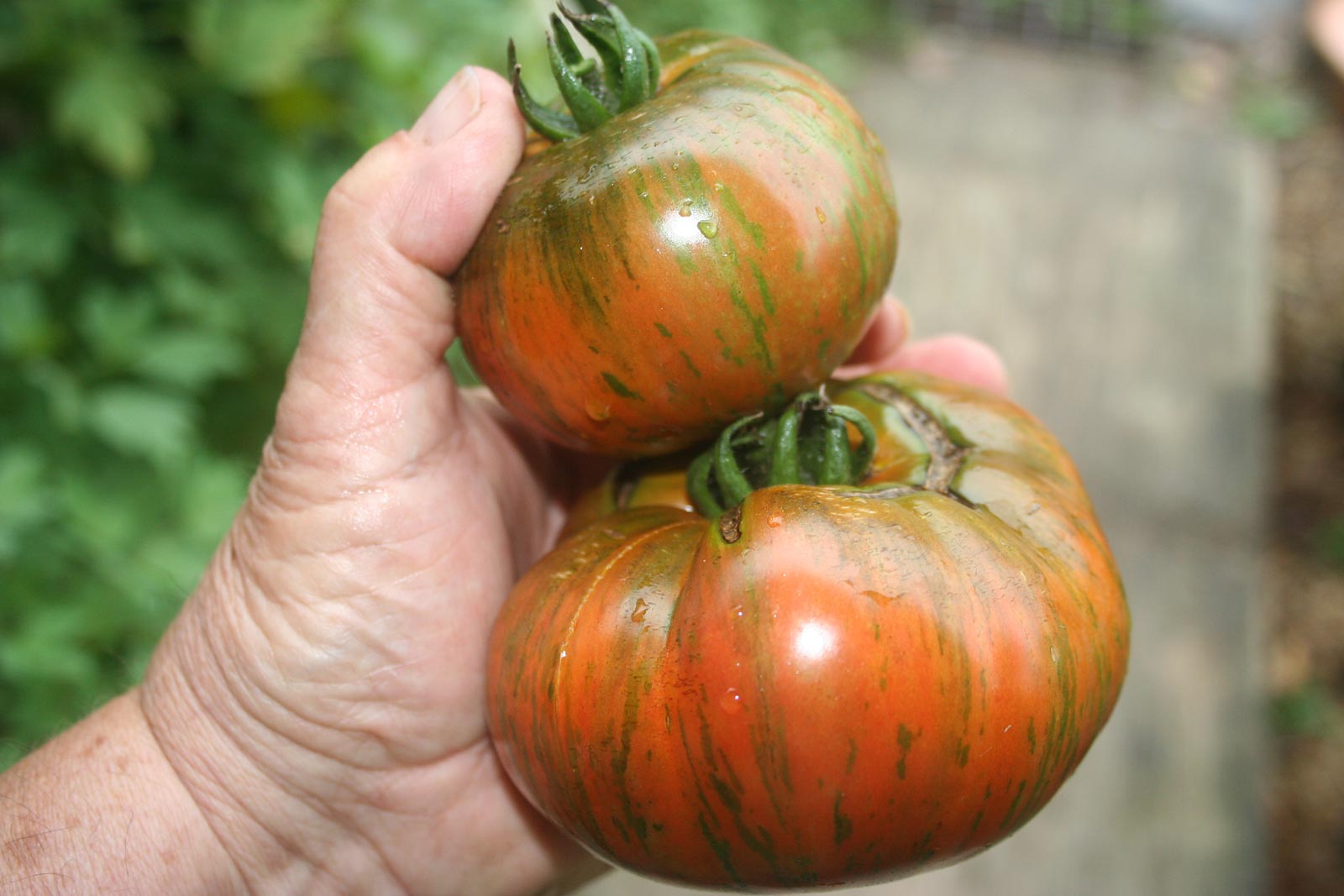 — Jackie