Even with the sprained ankle, I'm pulling in beans, beans, and more beans. When I can't do that anymore, I seed out tomatoes so I can sit down in a different position. Doing bush beans, I sit on a bucket with a plastic seat which my dear friend Sheryl bought me. It's a real life-saver for me! Such a simple thing, but what a difference it makes.
We had rain forecast after a wonderful period of Indian summer. Unfortunately, there's a cold spell heading for us with snow already in the high country of Montana and now entering North Dakota. So we know it's coming. We aren't supposed to get so much but even "some measurable," plus rain for days, is not happily anticipated. So it's beans, beans, and more beans. Today I harvested two 50-foot rows of Whipple and two of Early Warwick. Even at night, I'm busy trying to get as many beans shelled as I can as some of them are damp from lying on the ground under the bushes. One thing we've learned is that you can harvest the beans when the pods are still relatively green, as long as the seeds are colored and sized up. I pick them, then lay them out on an old quilt on the spare bed in a single layer. In a few days, they dry down and I can shell them as I would if they had dried on the vine. This enables me to harvest many more beans than in the past. I've done this for a few years and the seeds go on to germinate normally.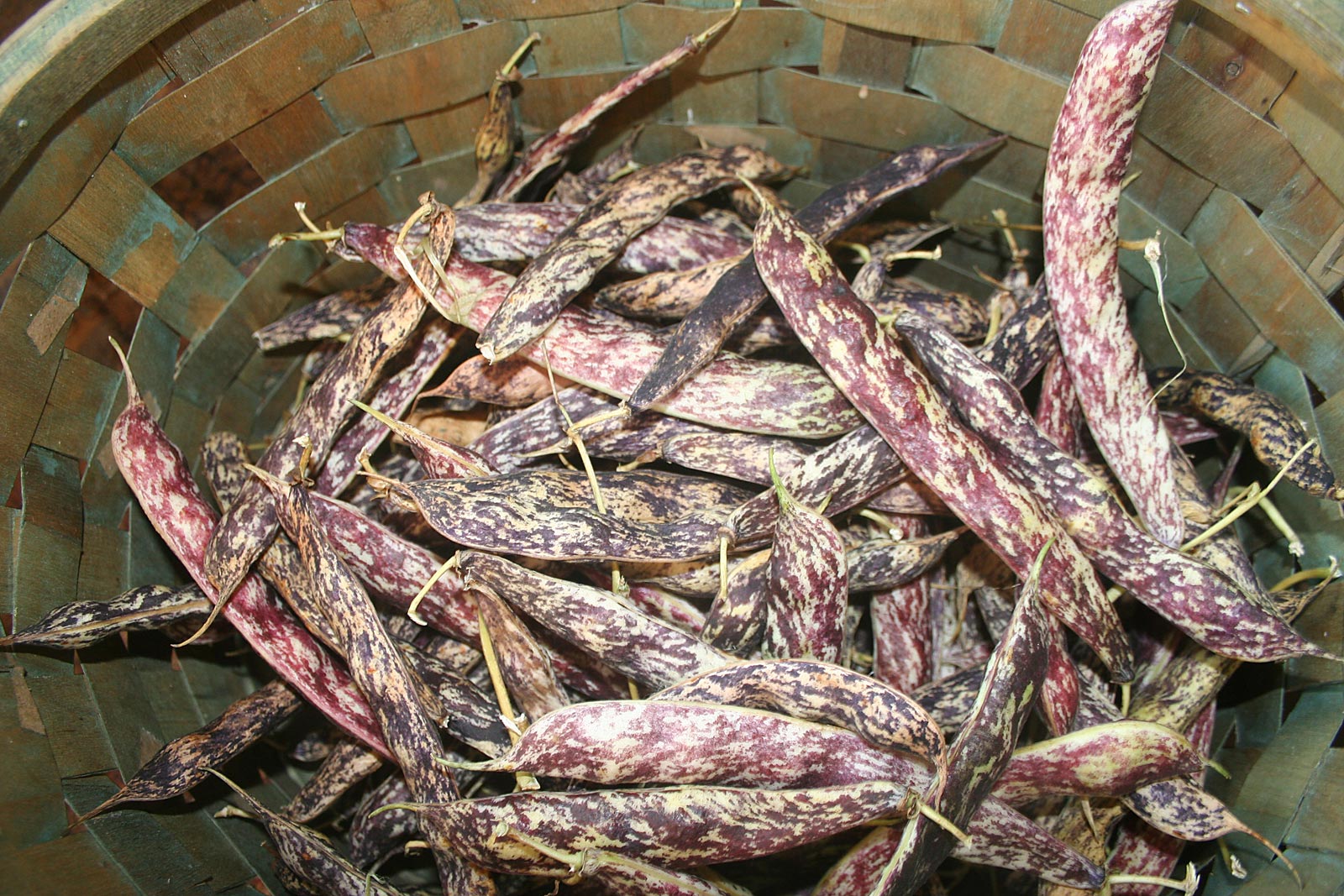 Will's been busy hauling manure out of the training ring and spreading it on our North pasture. The ground's still soft, but the manure has to go, so that mountain in the training ring is slowly getting smaller and smaller. But then, late yesterday afternoon, Will threw a track on the crawler/loader. So he has that to put back on before he can haul any more manure, and he sure doesn't want to do it in the snow and rain!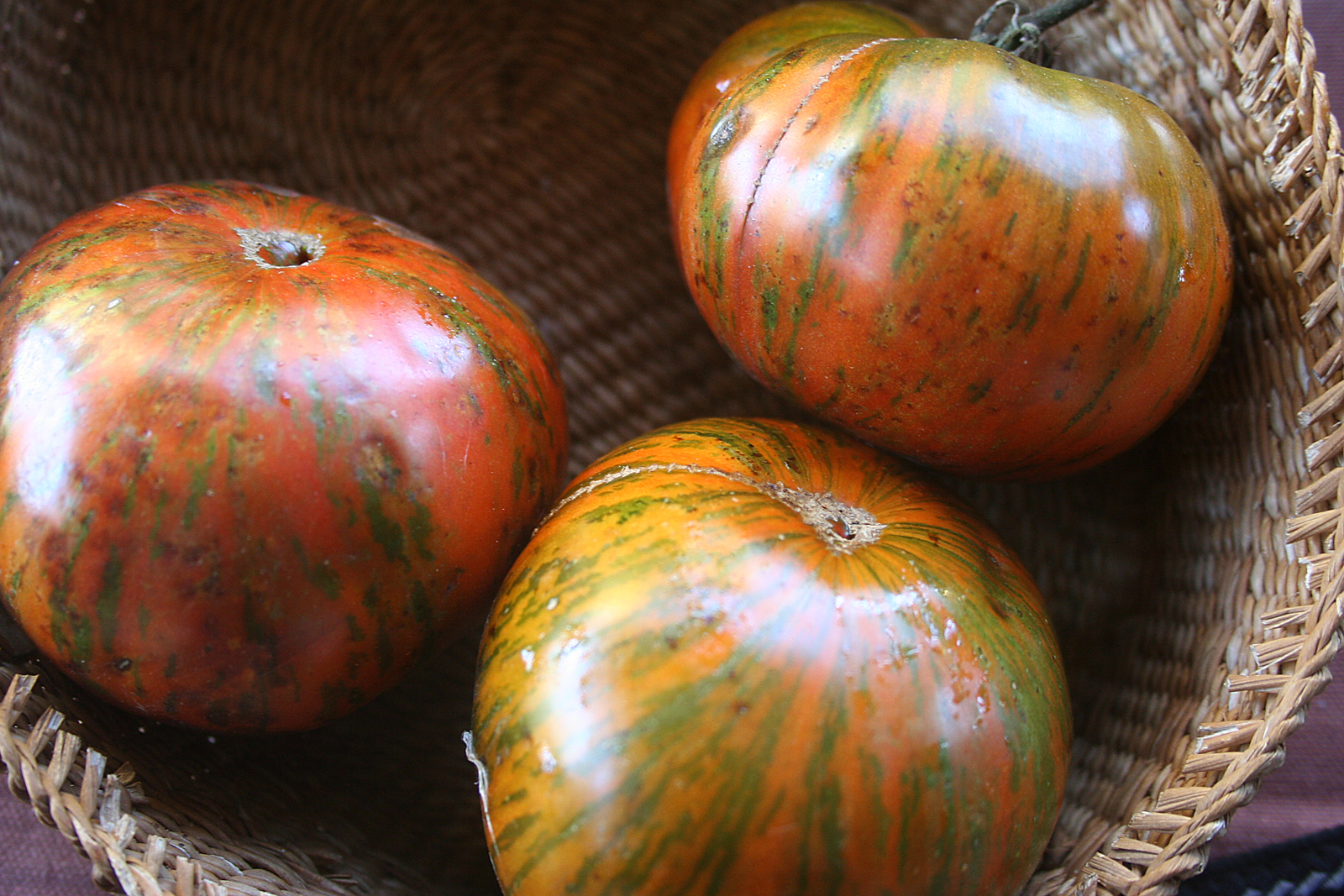 One of the neat tomatoes that's new to us this year is Chocolate Stripes. This round, mid-sized slicer is tasty, beautiful, and productive too. We'll be keeping this gem around for a long time. Chocolate Stripes came to us from our tomato friend, Al Anderson, the tomato seed saver who has 1,500 varieties of tomatoes. Thank you Al! — Jackie