The time seems to be flying by. This Sunday, we had our second Christmas Dinner. I woke up in the morning to get the ham baking and looked outside. Oh oh! Lots of snow had fallen and it was still blowing heavily with new snow. We heard we might get between 10-18 inches but, of course, hoped we wouldn't. Bill and his family were driving more than 100 miles straight north into the storm. So I called him to suggest we might postpone the dinner. But he just said "Hey, it's Minnesota and I know how to drive in the snow." I did make him promise to turn around if the roads got bad. The ham went into the oven and I set about readying everything, praying my family would be safe on the road. Yes, I know Bill can drive well in just about anything, but there are other drivers out there who can't, yet do anyway. They cause a lot of serious accidents.
David got up and stepped into his coveralls and started up the snowblower. He made a path to the plow truck and cleaned up around our parked vehicles by the house. Then he plowed our driveway (all mile and a half's worth) and even plowed down to the barn so Will could more easily do his morning chores. All told, there was about a foot of snow on the ground with more falling heavily.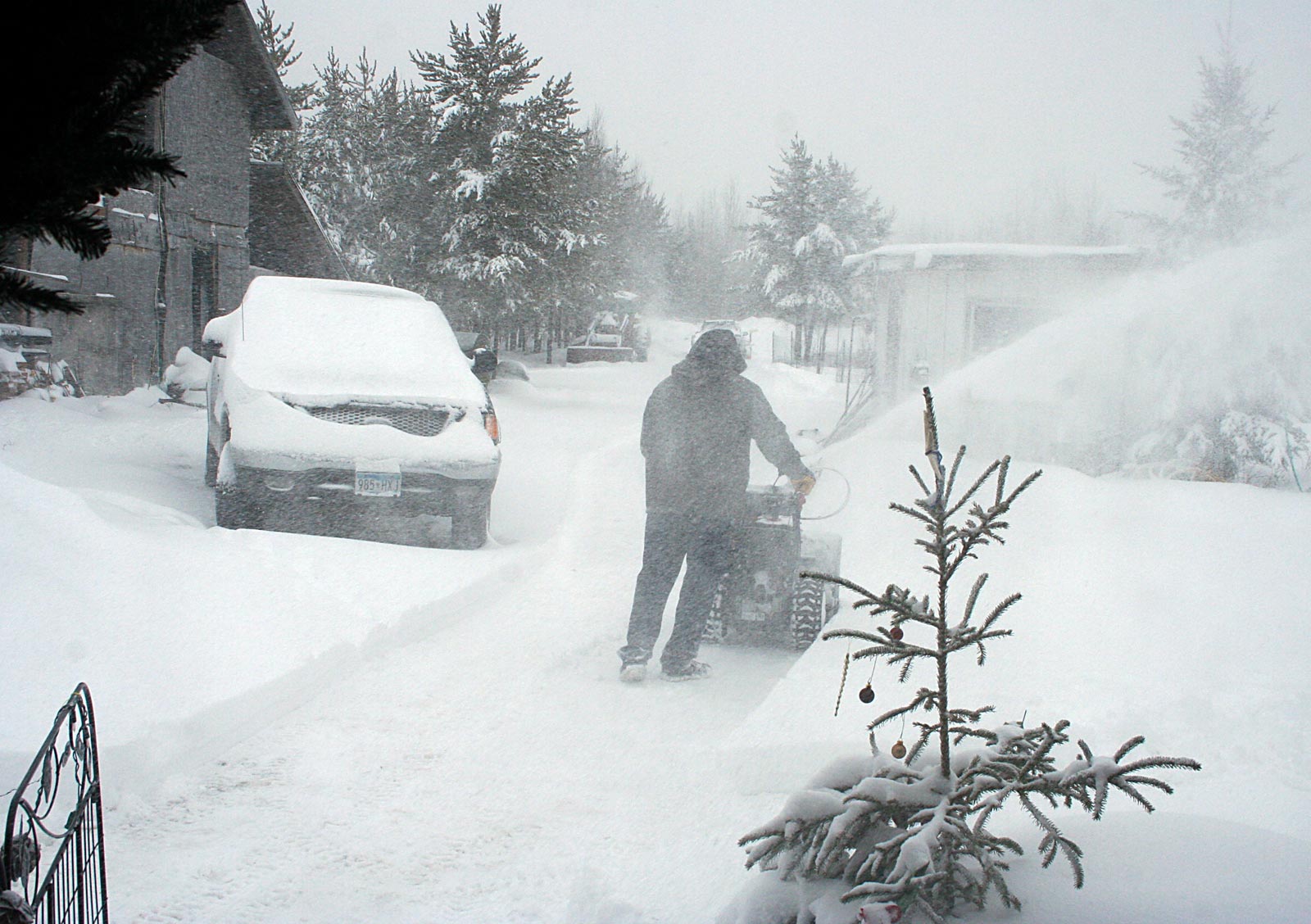 A couple of hours later, the snow stopped and the dogs began to bark. Bill and his family had arrived! (We planned on having Javid up from his new place in Duluth but his driver wouldn't even think about trying the drive.) While the ham finished baking, we opened presents and visited happily. Bill said they'd only gotten rain and didn't run into snow-covered roads until they reached Virginia (the city), 25 miles southeast of us. The grandkids, Mason and Ava, had fun opening their presents, as did the adults. Last year I'd gotten Will a 20 volt reciprocal saw and this year, I got one for Bill. I had to laugh when both men had their saws out, comparing features. Will even discovered some new ones he hadn't known about on his saw. Hmm, does "read the directions" have any meaning here?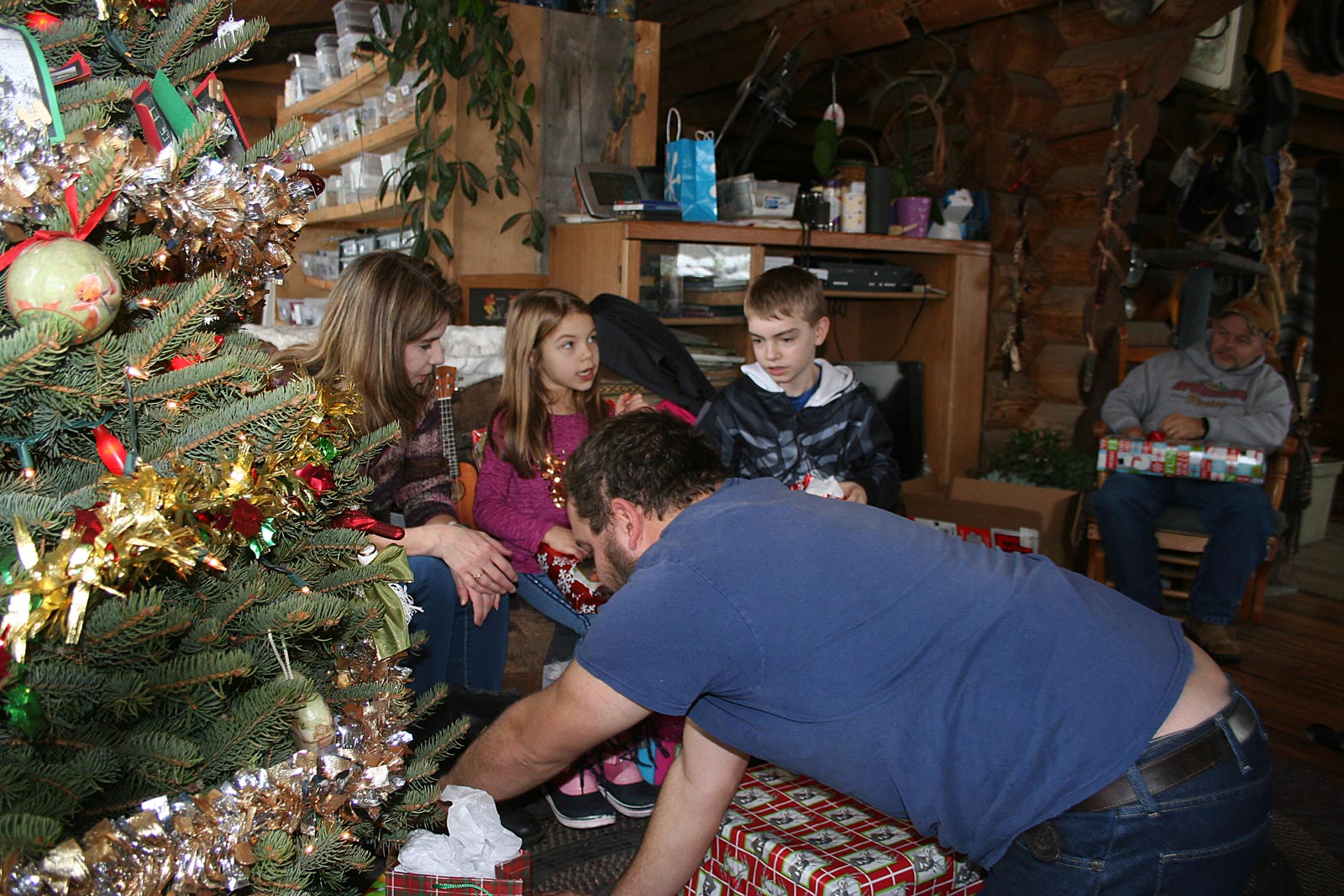 Even Spencer, our black Labrador, had a happy time while folks opened presents, rolling on his back, smiling at everyone. He and Hondo had already "opened" their presents. Each had a new "baby" (stuffed animal) and a big soup bone.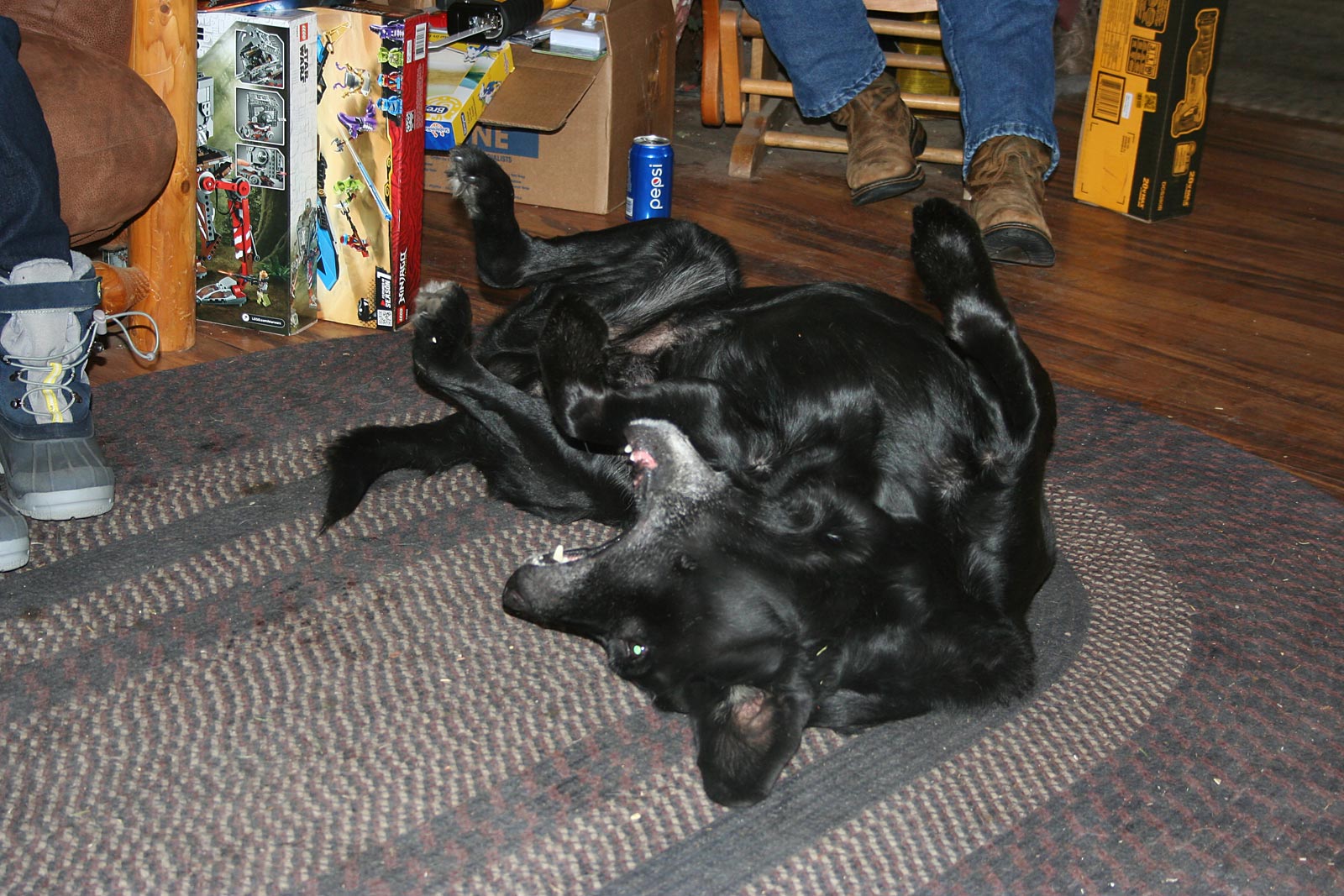 Kelly, Bill's wife, and I had each gotten the other gift certificates for Byrns Greenhouse so we were happily talking about our annual Mother's Day excursion to pick up plants. Spring is coming folks!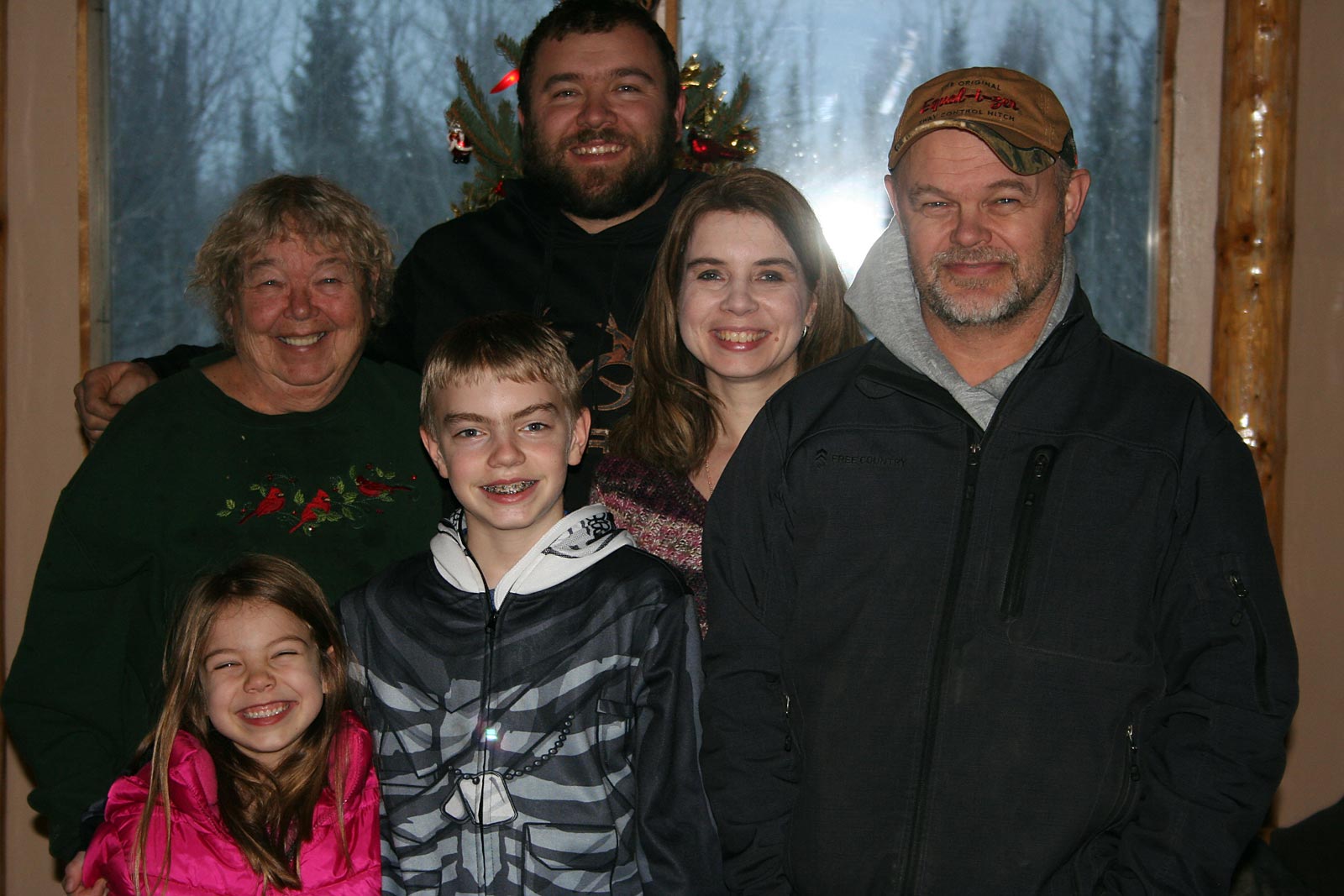 — Jackie