As our seed business is growing and we are getting older, we'd like to open our homestead to an additional apprentice or two. Our wonder-gal, Alisha, now has a boyfriend who has a farm in eastern Wisconsin so she's getting busy with her own gardens, canning, and livestock. I'm sure she'll be visiting from time to time but we need a bit more help. Now, we don't care if you're male or female, rich or homeless, what your color or religion is, your age or experience. But you must have a passion for learning to homestead and a good work ethic as there sure will be work. (It's the same work Will and I are doing; we aren't looking for slave labor.) We can offer low-key camping facilities in our old motorhome on the land, all the teaching we can give you regarding all aspects of off-grid homesteading, and a friendly environment. We live smack in the middle of the big woods so wildlife, nature, and birds abound. You'll be treated as one of the family and you'll be fed well. We can't offer pay. You can be here for a month or the whole summer — whatever you want. No booze, drugs, or smoking please. If this is something you'd be interested in, please e-mail us at jackieclay2007@yahoo.com or write Jackie and Will Atkinson, 8533 Hwy 25, Angora, MN 55703. Alisha is coming for a three week visit tomorrow and we are excited as we haven't seen her since fall.
Today, I cut up another Borchart's Wonder squash and made two "pumpkin" pies, just like I do with Hopi Pale Greys. I was so tickled that the squash was just full of seeds! Now I can share them with many of our seed customers so they get a chance to try another great, rare squash. The pies were wonderful but were distinctively different in flavor than the Hopi pies. I could tell them apart with my eyes closed. Wow, two different pumpkin pies from the same recipe; the only difference was the type of squash I used. Isn't that fun? (If you'd like more tips on squash, check out Issue 135 of BHM or the Twenty-Third Year Anthology.)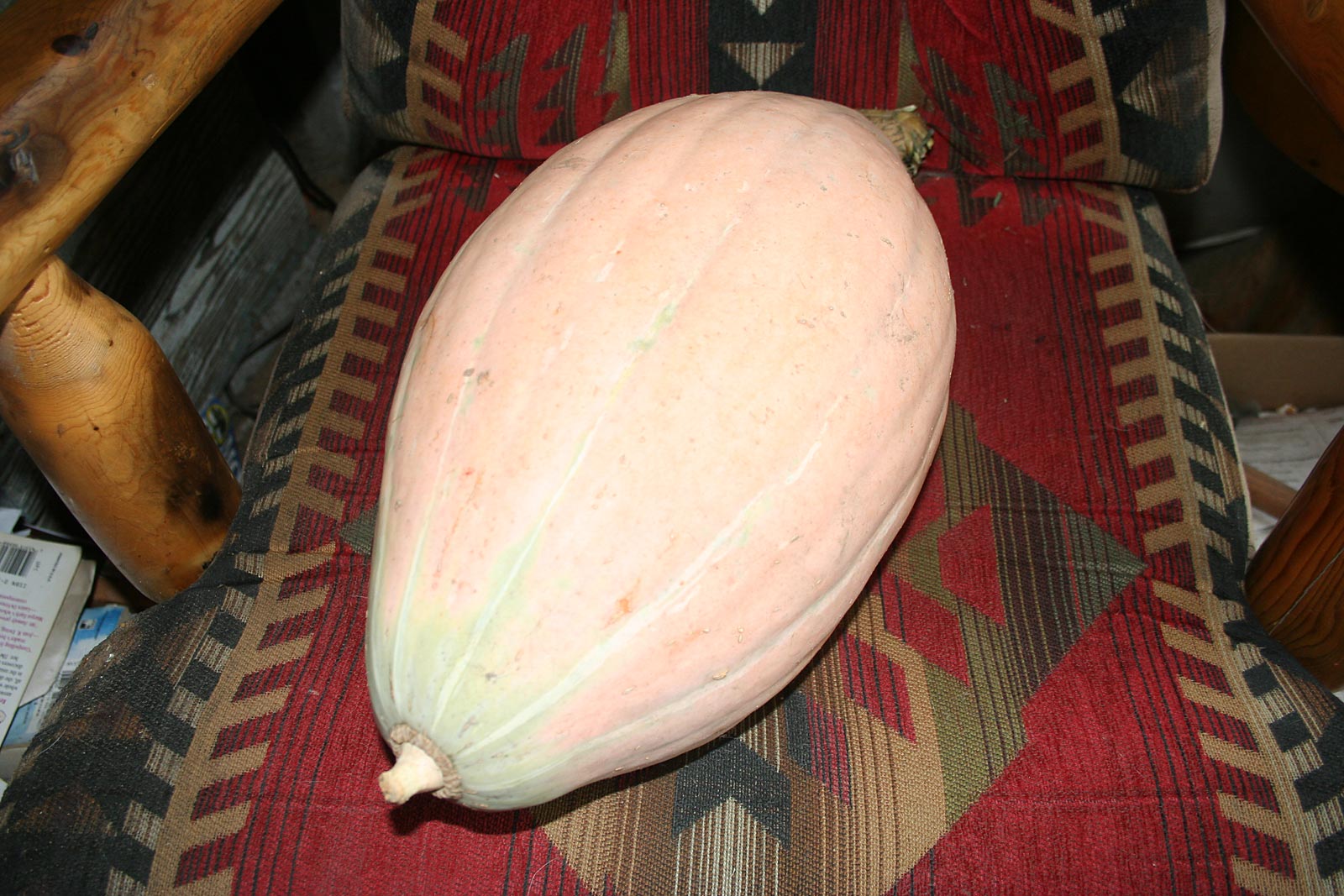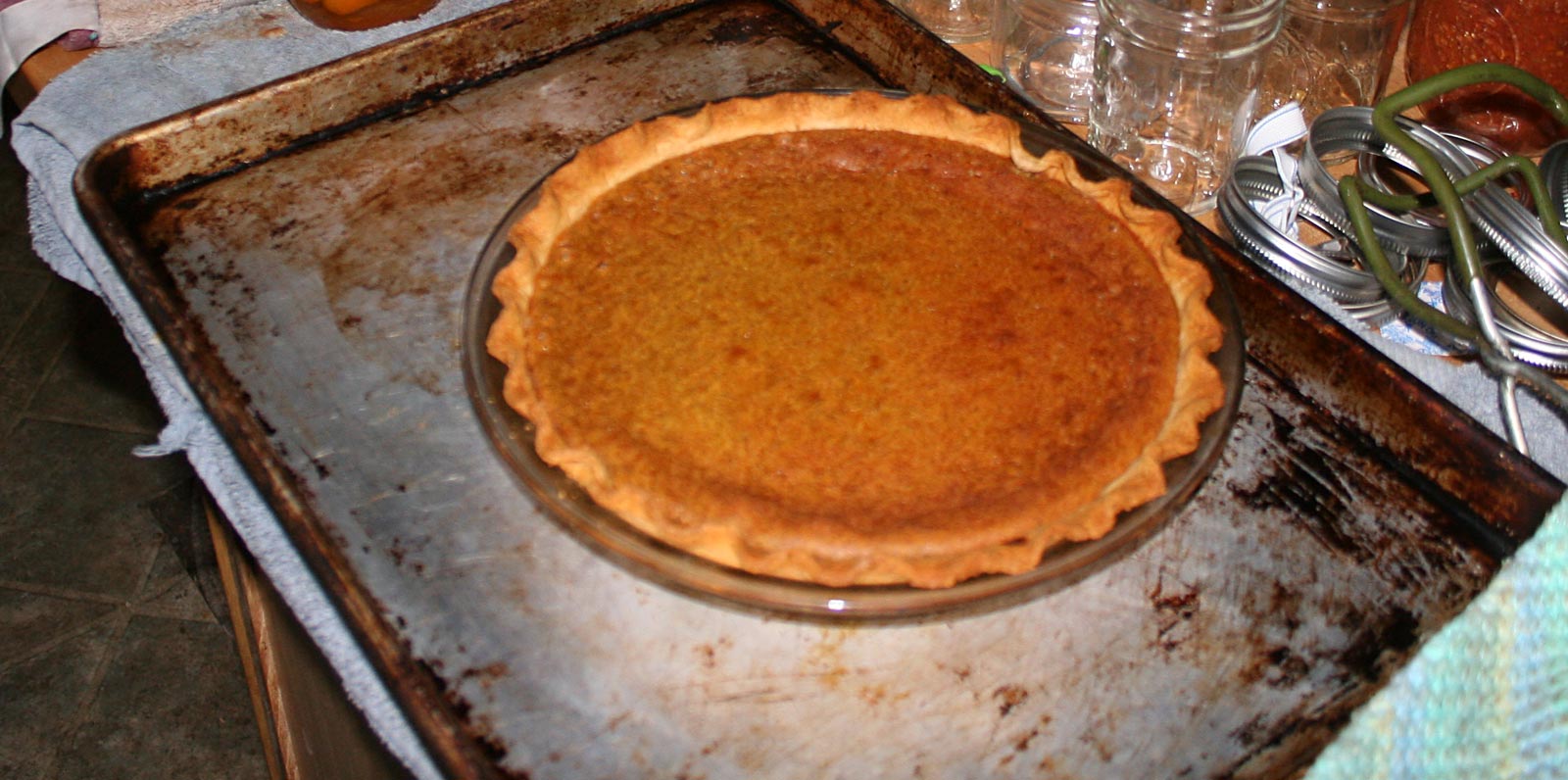 David and his brother, Bill, went coyote hunting down at Bill's this weekend. I ask David if they saw any coyotes and he replied "No, just chickadees, red and gray squirrels, and crows." But I'm sure they had fun, anyway — any excuse to get out into the woods. Meanwhile, Will was off in our woods, cutting down trees the loggers missed as he wants to clear about 10 acres of the 40 acres David's cabin is on for more pasture. (This is why we had loggers come in that area while they were logging across our creek.) Right now it's a mess with tangled branches everywhere but we'll take what we can for firewood, then David and Will are going to bulldoze the rest into piles. From past experience, those piles will compost in about two years and be gone. And the cows will have another nice pasture.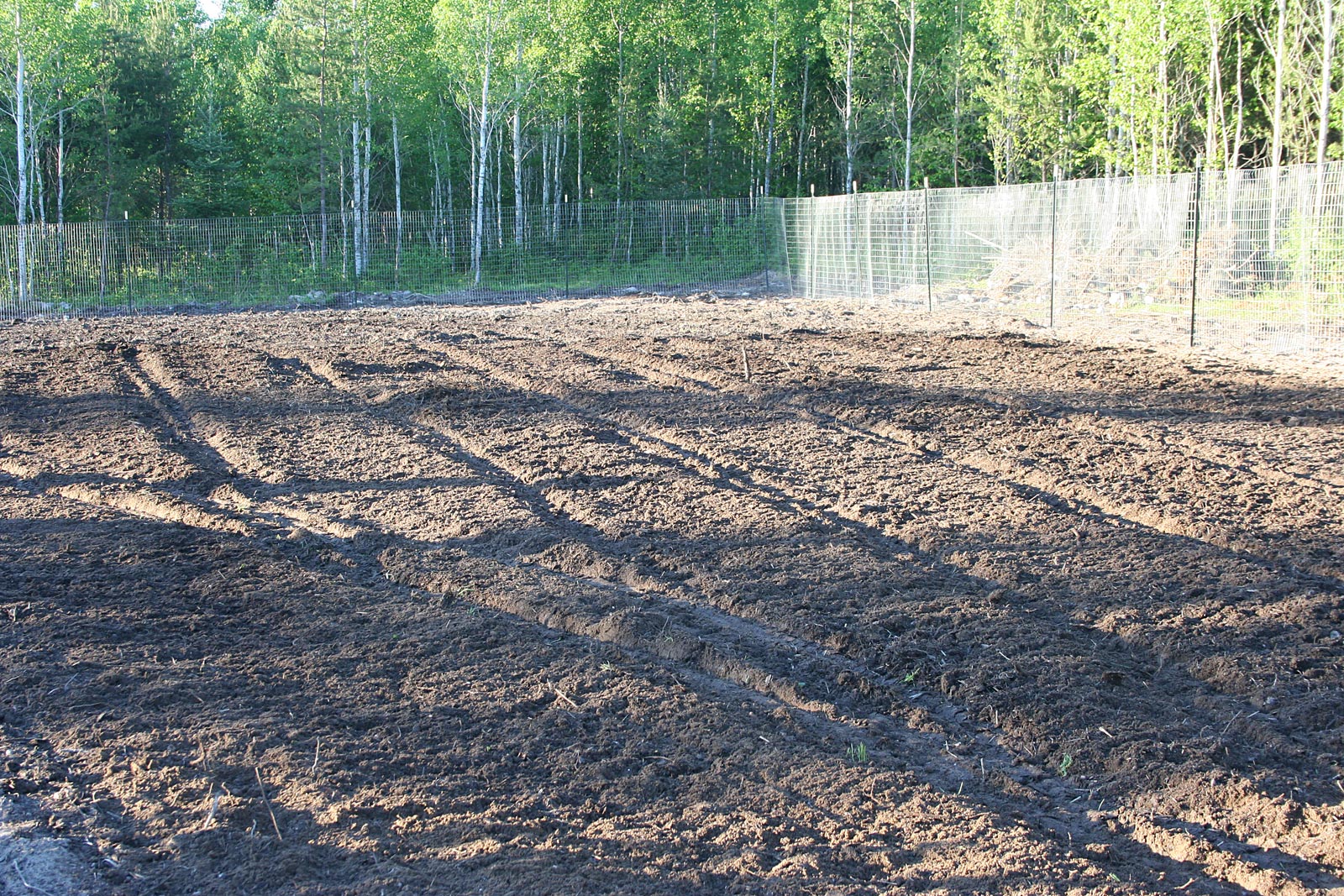 I am also going to put in another isolation garden there so we can grow more corn, melons, and squash, keeping them pure. It looks like spring is going to be busy … but then, it always is! — Jackie