It was so wonderful! The sun was shining so brightly I needed sunglasses. And boy, did the snow melt! The entire west side of the goat shed slid off with a roar, dumping three feet of packed snow between me and the inside. Luckily I wasn't nearby when it went as it weighed a ton or more! We had a friend's wedding to attend in the afternoon so we didn't get to enjoy the sunny weather as much as we might have, but the wedding was perfect to match the weather.
Today it's not so warm but still sunny so it feels nice. Will took the ATV out to get the mail this afternoon after doing a few side trips. In one logging site he counted more than 40 deer. We're so glad they made it through the winter so well. They sure love to browse those tender tips they couldn't reach before. I had to laugh; Hondo waited obediently on our side of the blacktop while Will walked over to get the mail from our mail carrier, Kirk. Will taught him long ago to never go on the road — we didn't want squashed dogs — and he really doesn't. He usually finds something to interest him on the "good" side, instead.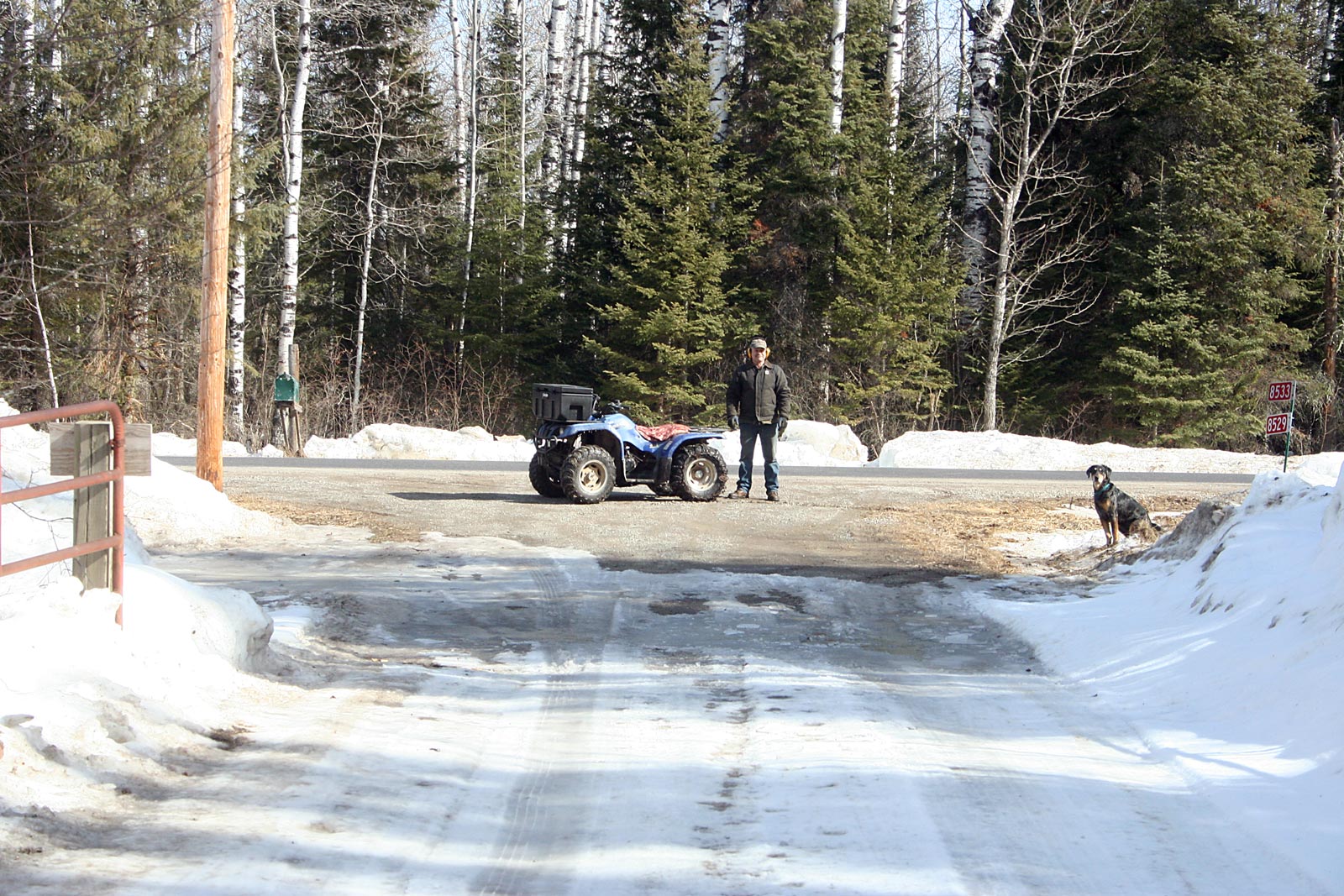 Because of the melting, our drive is getting a little iffy with places of melted snow pack nearly a foot deep. But we can still drive the Escape in and out okay.
Due to the new Coronavirus, we're planning on planting extra crops in case we end up with several more folks to feed. You never know; life would be easier here where we're relatively isolated than in a city. Look at Italy, now quarantining cities — nobody in or out. It could happen here too and that'd make life pretty tough for some of our family members and friends. I hope all of you who can, will follow our lead. If the virus comes to nothing, you have absolutely nothing to lose, but everything to gain if we end up self-quarantined or government quarantined. Plenty of fresh food sure sounds good to me in such a case.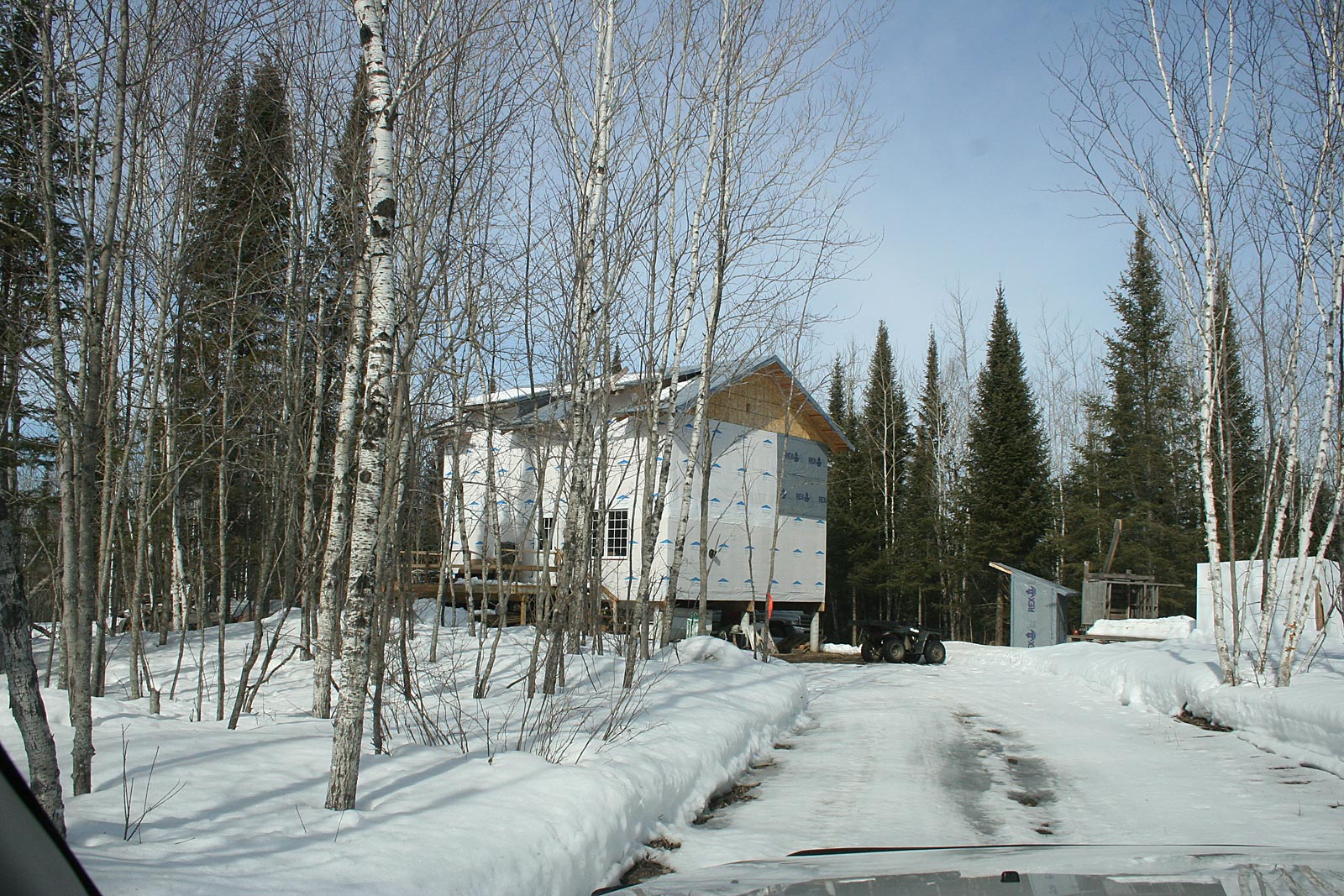 — Jackie