After four days of coaxing our little calf to drink from the goat bottle every two hours, this morning I found him not in the entryway but in the kitchen. He had gotten up by himself and walked in there! Yea! Sure, there was a puddle of pee under him but, hey, we have vinyl flooring there — easy to mop up. I dried him off, cleaned up the pee and got a bottle ready. Will picked him up and took him outside into the grass of the front yard. Yesterday we kept him outside all day, and he seemed to like it. When I fed him, he got up by himself and tottered around the yard for nearly 10 minutes. We're making progress here, although he's not out of the woods yet. But perseverance usually pays, so we'll keep at it. At least Surprise, his mom, isn't kicking Will when he milks her now. If you'd like tips on raising a bottle calf, check out my article in issue #120 of BHM or the Twentieth Year Anthology.)
Our weather's been wonderful. After the good rain, everything seemed to grow at once; the trees all leafed out, the grass is growing and it's time to plant garden big time. (Yep, I know we may get that darned spring frost yet, but we're praying it won't happen.) We're not crazy and aren't putting out frost sensitive plants yet; they're safer in the house if it threatens to get cold. Right now, I've got them on the back deck and they love it. This morning I planted 15 rows of Seneca Sunrise sweet corn, five rows of Glass Gem popcorn, Provider and Strike green beans, Kuroda and Scarlet Nantes carrots. Yesterday I got in two 32-foot trellises of Crawford beans, a 32-foot row of Monachelle di Trevio beans, and some Alderman and Mammoth Melting peas in the House garden. Planting goes much faster, using the Earthway push seeder, especially for those small seeds like carrots and rutabagas.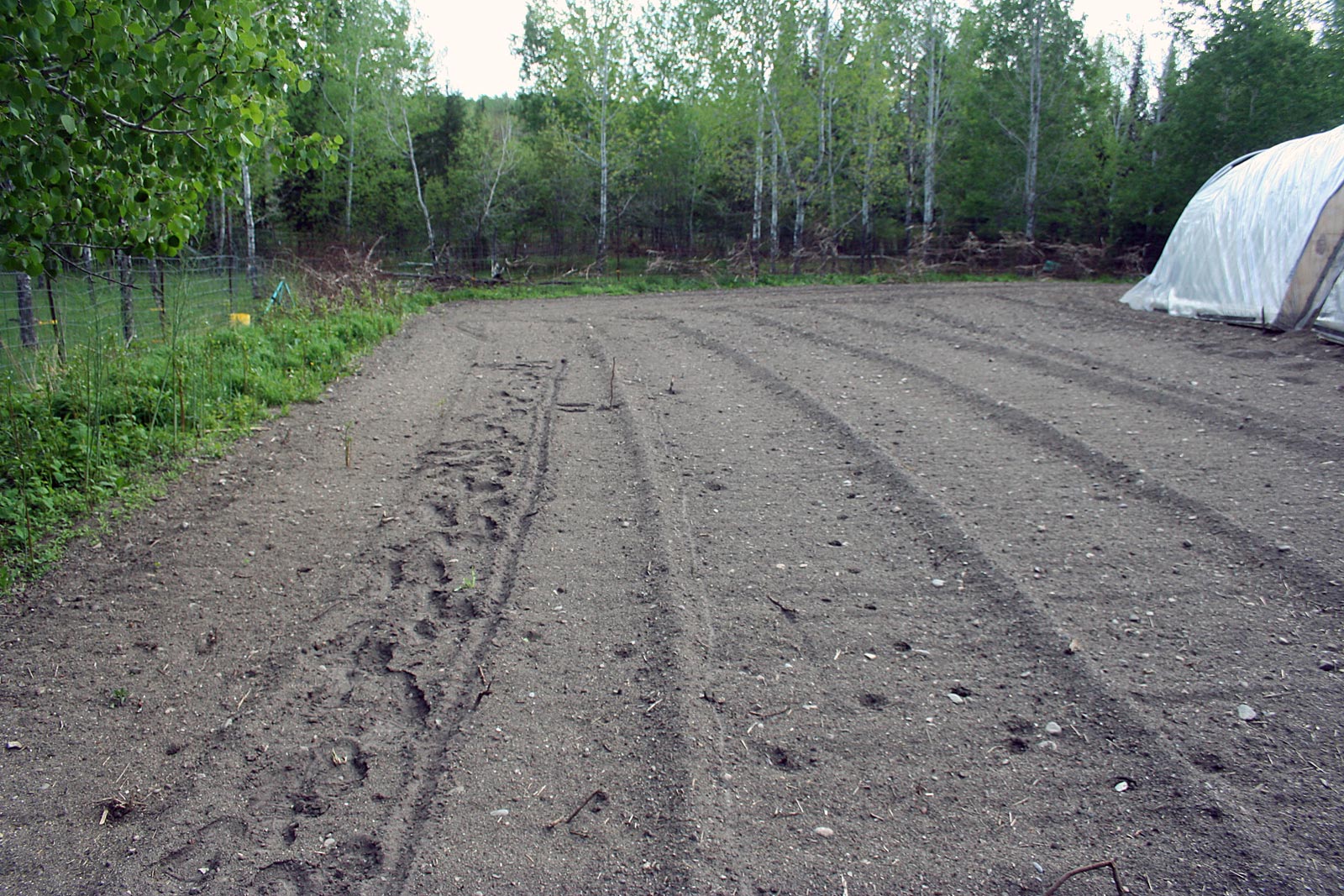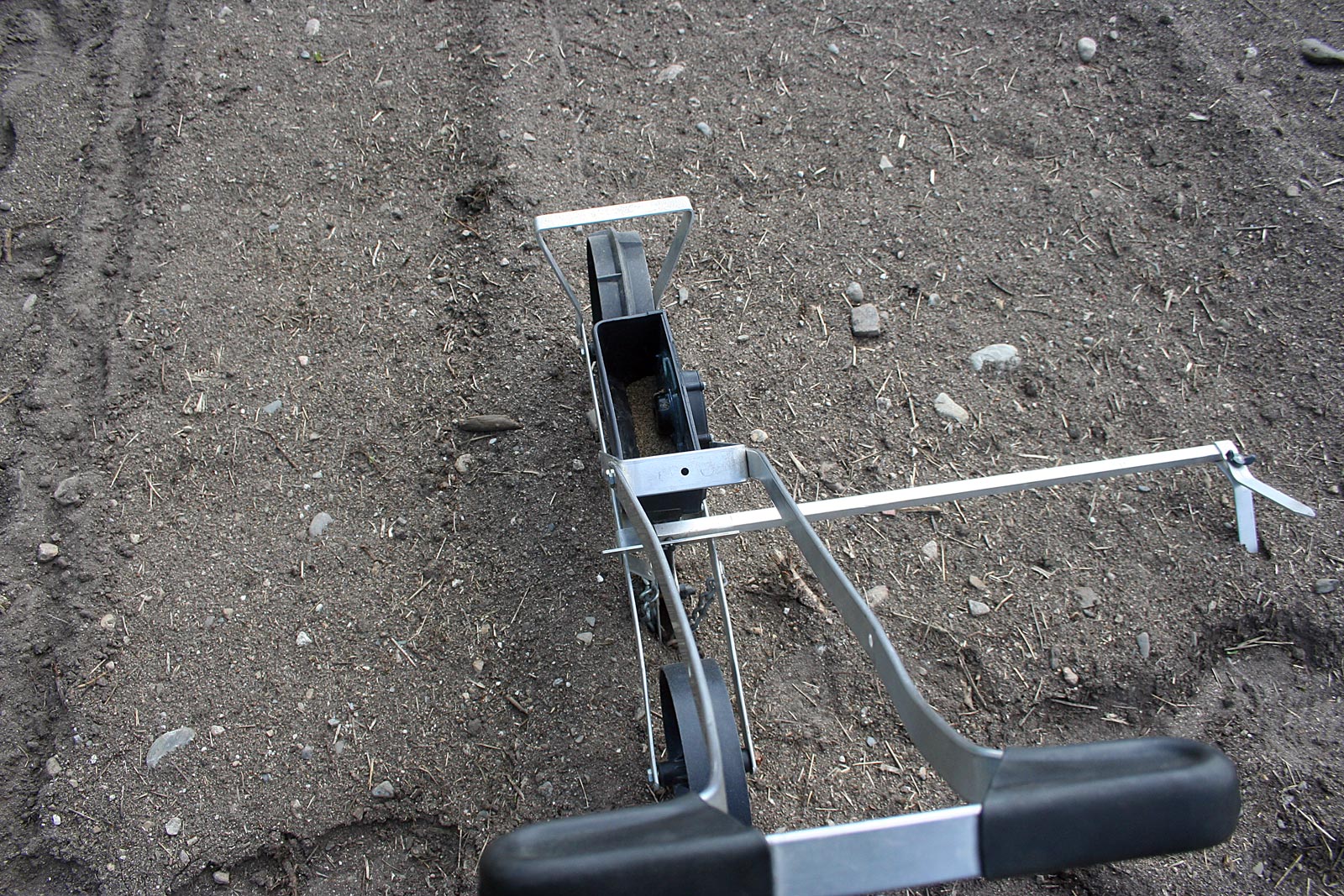 Will and David took the hay transport and went to get a load of hay from Will's last stockpile of round bales at a neighbor's field. I hope they don't get stuck in the driveway. You see, yesterday Will decided to replace the culvert midway down the drive that had been accidentally destroyed when plowing snow. He dug the ditch out with the Ford tractor's bucket then a shovel to finish up. He then put in the new culvert and back-filled the ditch. But when he did, some of the dirt still had frost in it, which melted in the sun. That "dirt" turned to soupy cement-like goop and the culvert floated to the top! Oh oh, we were "trapped in" and he had to get hay today. And the big truck from Lowe's is bringing David's metal roofing material tomorrow!
So, this morning, Will and David went out and dug out the floating culvert, damaging it in the process. Luckily, we'd bought three culverts so David took the ATV back and got a new one while Will cleaned out the ditch with the shovel. They put the new culvert in place and David brought the tractor home to get a bucket load of sandy gravel to place over the culvert, hopefully holding it down. But when they back-filled the ditch the dirt is still kind of soupy. Will plans on putting in a temporary "bridge" of timbers and 2x6s to make sure the hay transport and lumber yard truck don't get stuck while the dirt settles and dries out.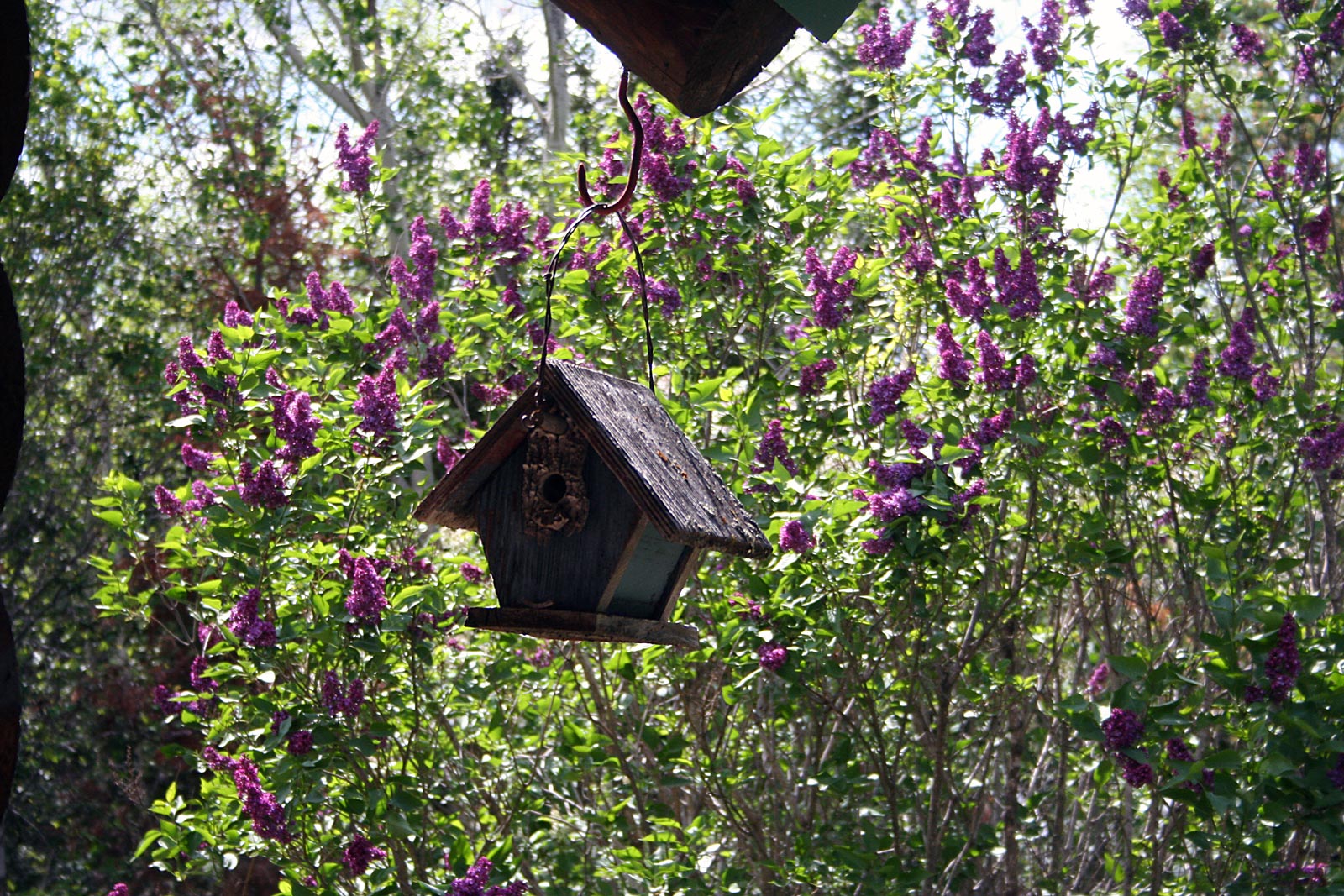 Our lilacs are just starting to bloom, and they perfume the house and yard. It's hard to believe they were just "sticks" when I planted them twelve years ago. My how time flies! — Jackie