With spring here and temperatures soaring quickly into the 80's, along with a good, soaking inch of rain, we're going crazy with planting. Already we've got the Main, House, and Central gardens nearly full of corn, beans, peas, onions, rutabagas, carrots, and more. Right now, Will is busily tilling the Sand garden for the second time this spring, getting it ready for planting. Tomorrow, friends are coming over to help set out most, if not all of our hundreds of tomato plants there. It's wonderful how improved the soil is in the Sand garden. After Will carried off thousands of big rocks and hauled in tons of rotted manure, that rough, humpy-bumpy sand, littered with remaining rocks has turned into loose, smooth, rich soil. No wonder our homestead motto is "Mo' poo poo!"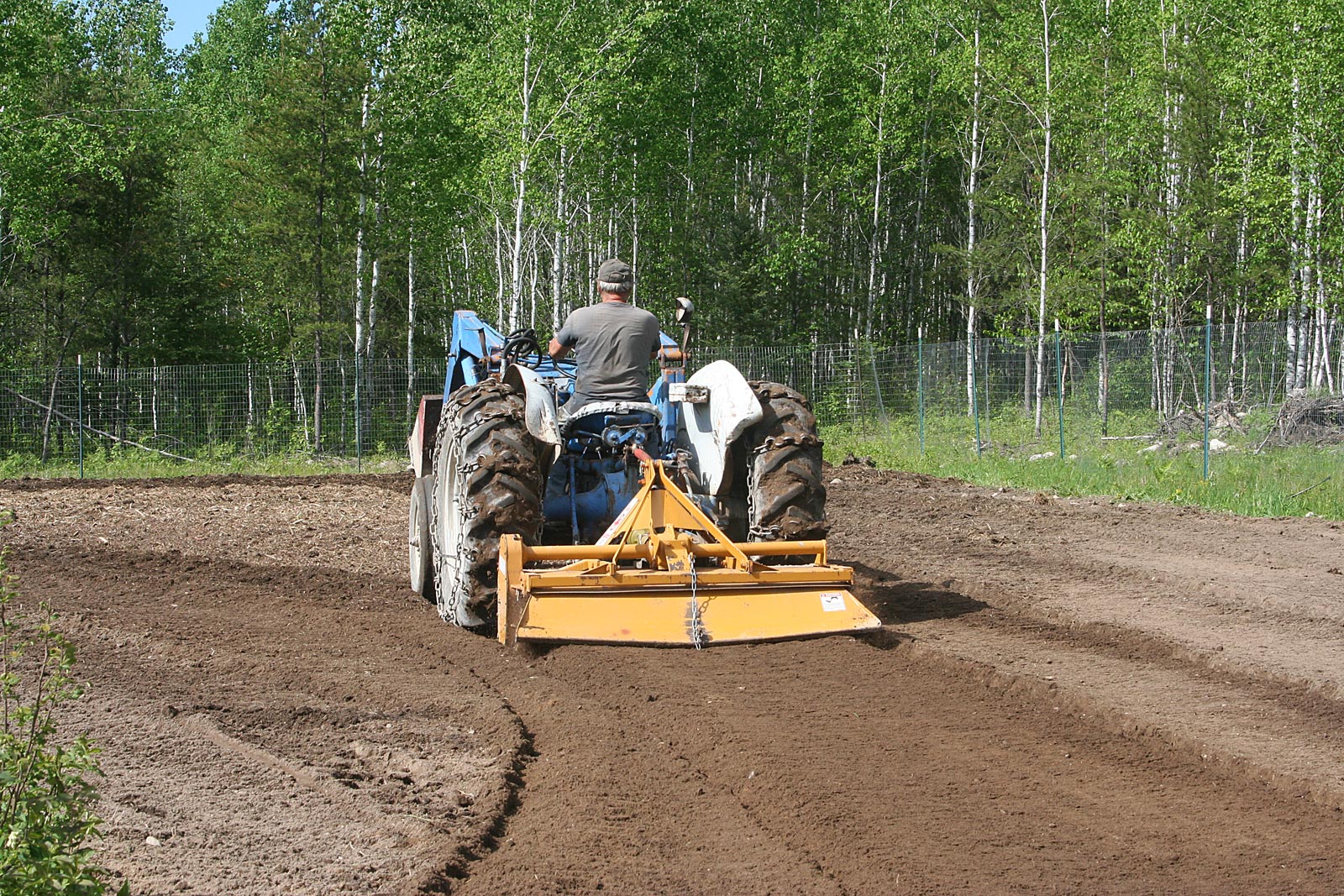 Old Yeller, our faithful old 1010 bulldozer has been sitting for quite a while due to a broken bearing falling down and causing the bottom of the cast iron housing to break out. (Parts are hard to get for old dozers!) Finally, Will and David found a complete final drive, drove down, and brought it home. Then they started taking things apart. And then more things were found broken. More things were taken apart and now it sits, really apart, waiting for welding and more parts. At least it's a good thing Will and David know how to fix it.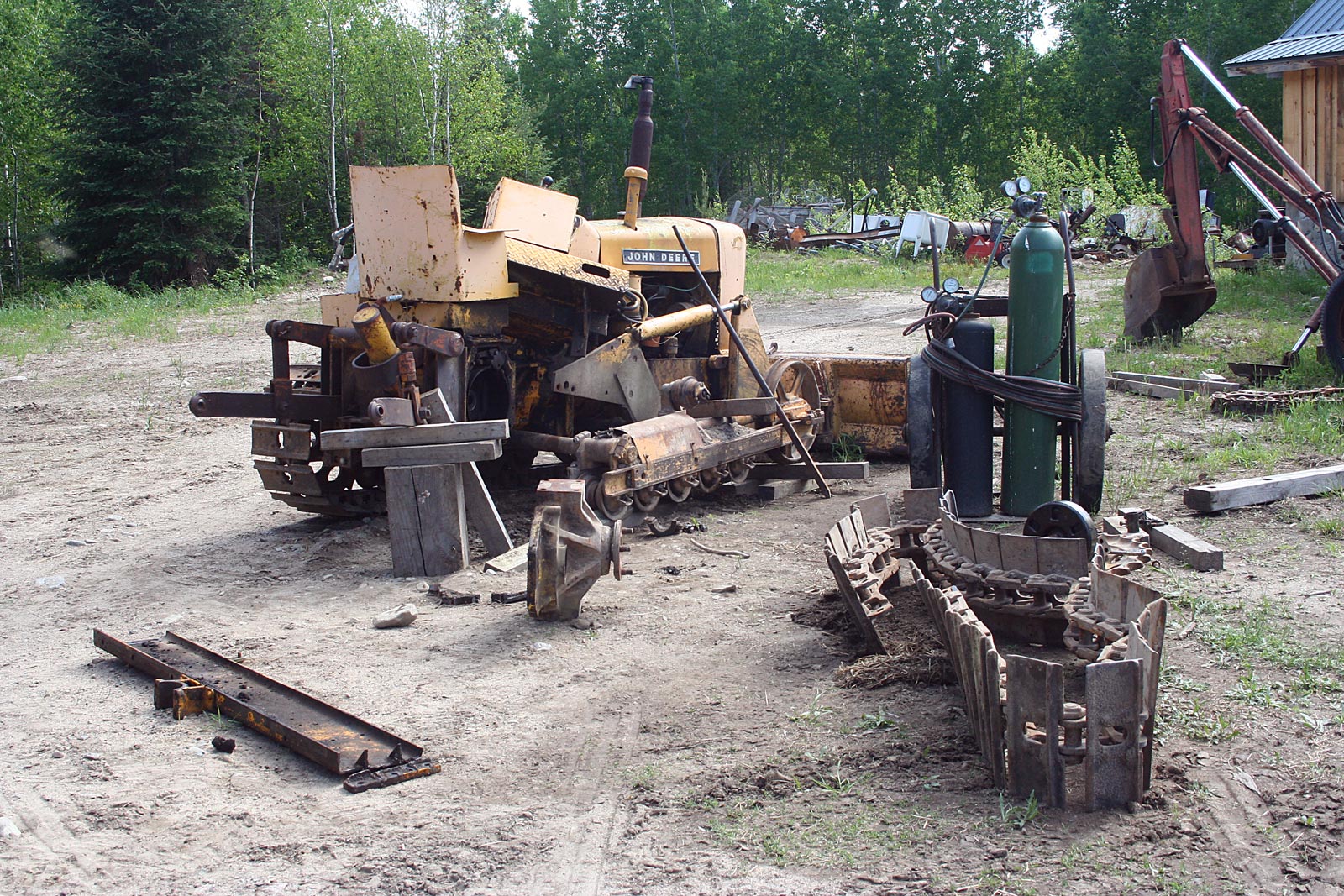 Sad news though. That weak calf we worked so hard to save finally died. After starting to walk around a bit, we were hopeful. But that evening, he wouldn't take a bottle, and in the morning, he was dead. We'll never know if he had a birth defect such as a bad heart or other condition. We were pretty down in the dumps that morning.
We are like most of you; horrified at the hate and destruction going on in the larger cities across the nation after the murder of George Floyd in Minneapolis. Although it is a good two hundred miles away, the shock waves are reaching even here. One local small city, only 45 miles away had a minor riot with burning last night. I totally understand the anger and frustration following this horrific act by a law enforcement officer but can't see how destroying innocent folks' businesses and stealing from stores, burning apartment buildings and cars helps anything. Peaceful protests, for sure — not random acts of destruction. I sure hope things cool down. We have enough on our plates with COVID-19 and don't see any social distancing happening in those riot-torn cities. Shew!
I'm going back to planting food. It's much more relaxing than watching the news.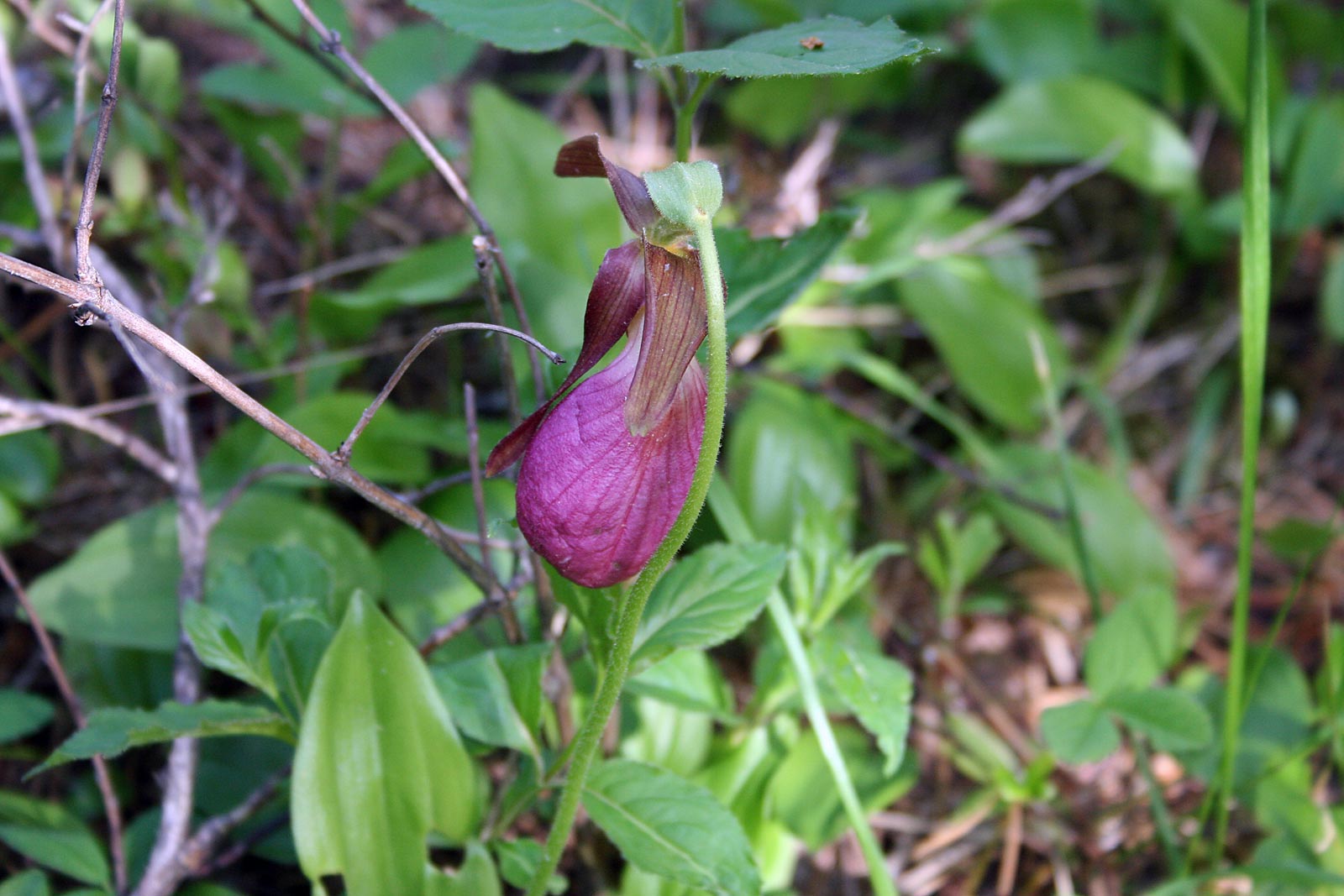 Oh, I've got to tell you; remember the purple Lady Slipper Orchid I found growing next to our trail last year? Well, I've kept a lookout and it's back in all its splendor. Boy, I wish it would spread. How gorgeous and such a surprise. — Jackie