Although we have been harvesting for a couple months now, including our asparagus and rhubarb, not to mention lettuce, radishes, pigweed, and lamb's quarter, our main harvesting started yesterday. I'd been watching the first planting of Provider bush beans for a few days and decided to go down and pick what was there, figuring maybe I'd be able to can up two quarts to start the season. I took my basket down and started picking and was amazed at how many fat, tender, long beans were actually in those bushes. After picking the row, I was surprised to find I'd filled my basket. So I sat on the front porch and cut them up, enjoying the nice breeze while I watched the birds and butterflies. It's been really hot for northern Minnesota, so a breeze is really appreciated.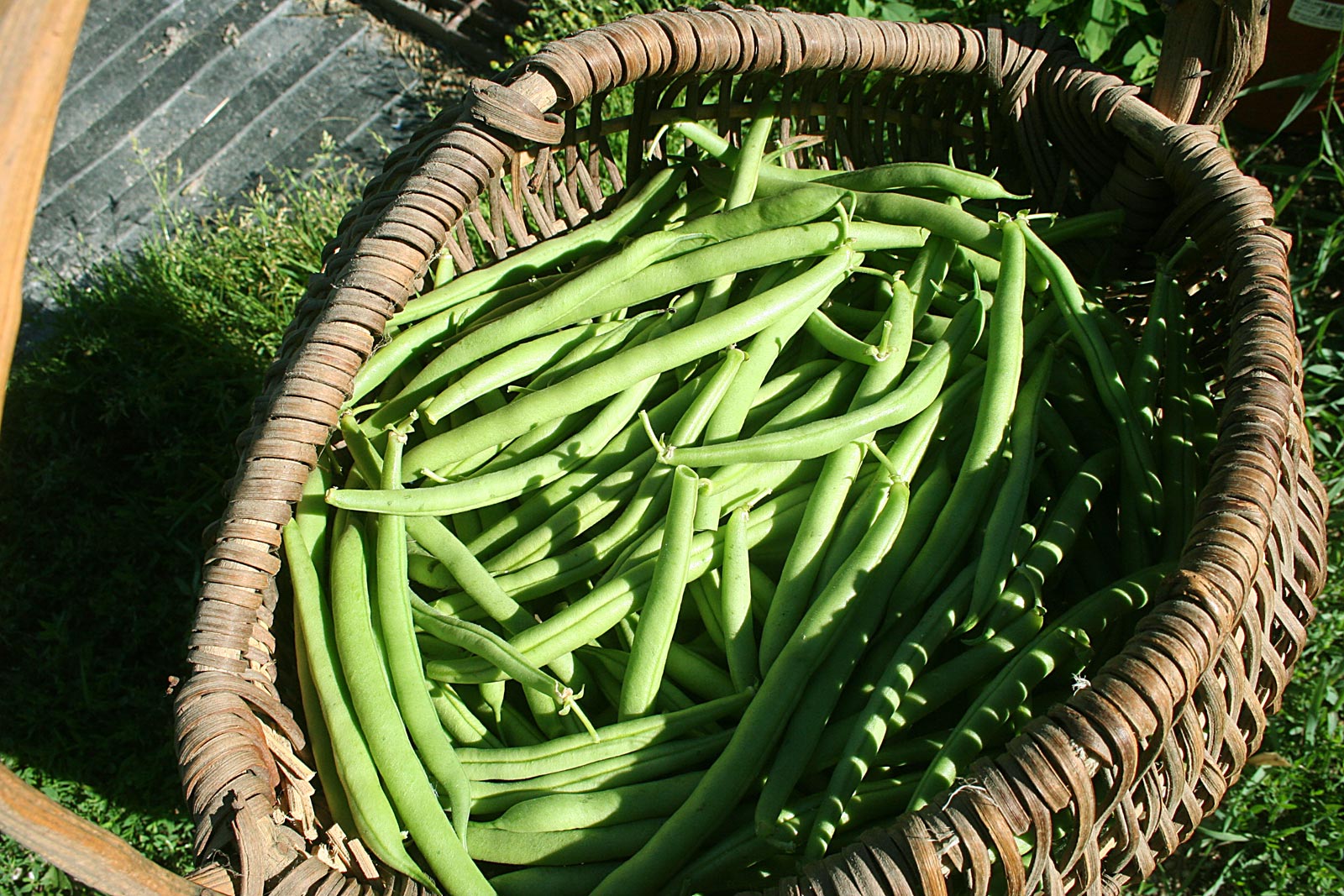 Then I went inside and instead of two quarts, I ended up with four! Now I know four quarts isn't much. But if you don't pick those first beans, the plants slow way down in production. In just a few days, I'll be picking twice as many with many more coming on. I love those Providers! Best of all, it only took an hour's time from when I sat down to cut them up to when I took them out of the canner.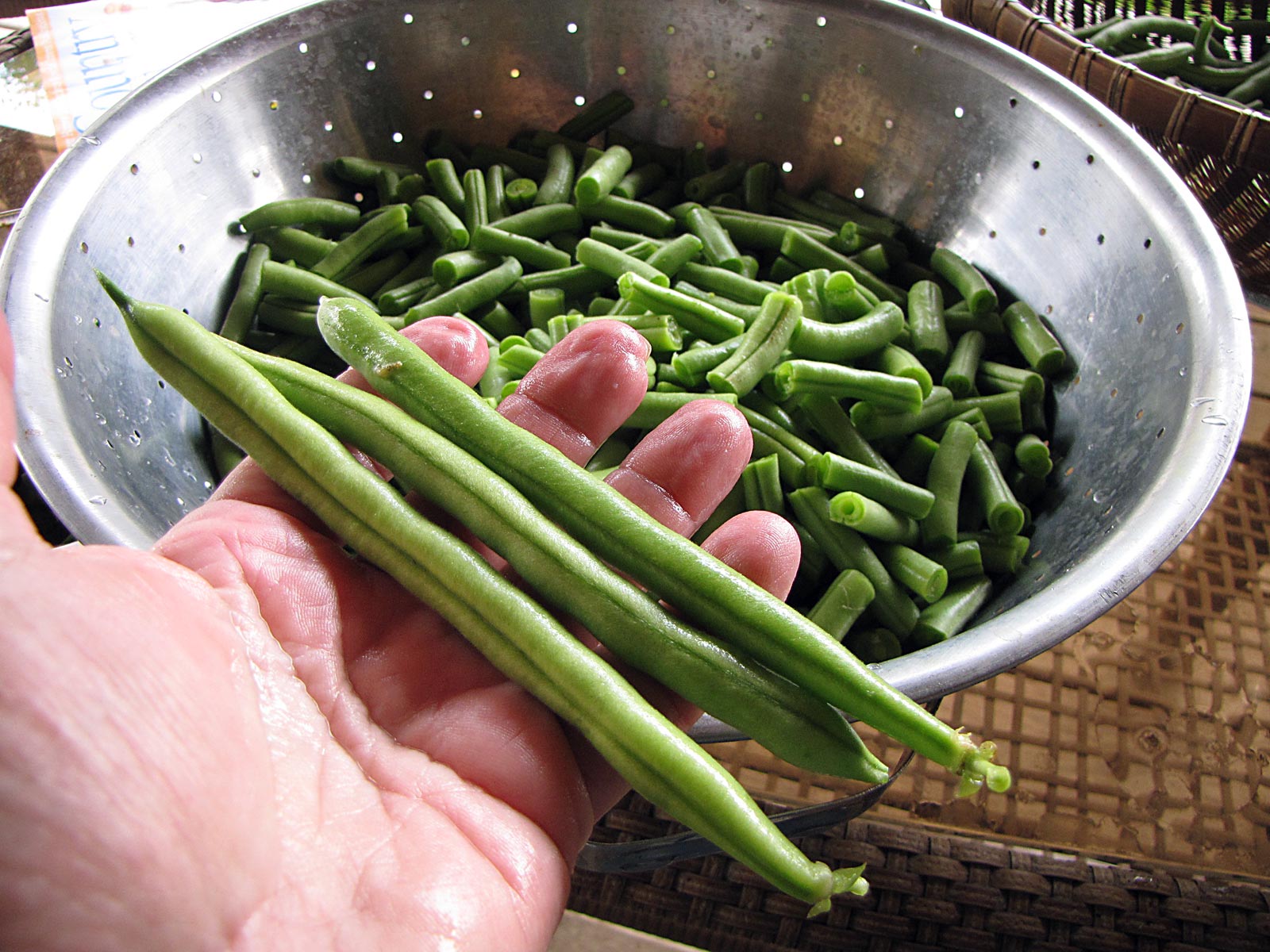 While I was working on that project, Will brought the haybine up into the yard to ready it for haying today. He figured he had about an hour's work to do, but like always when starting a project like that, he found this and that that also needed repair. But about supper time, he had it all greased and lubricated, fixed, and ready to go today. As always, we had been watching the weather forecast and we are supposed to be having a week of dry weather. Since it's been raining so much, we're way behind in our haying, so it needs to get underway.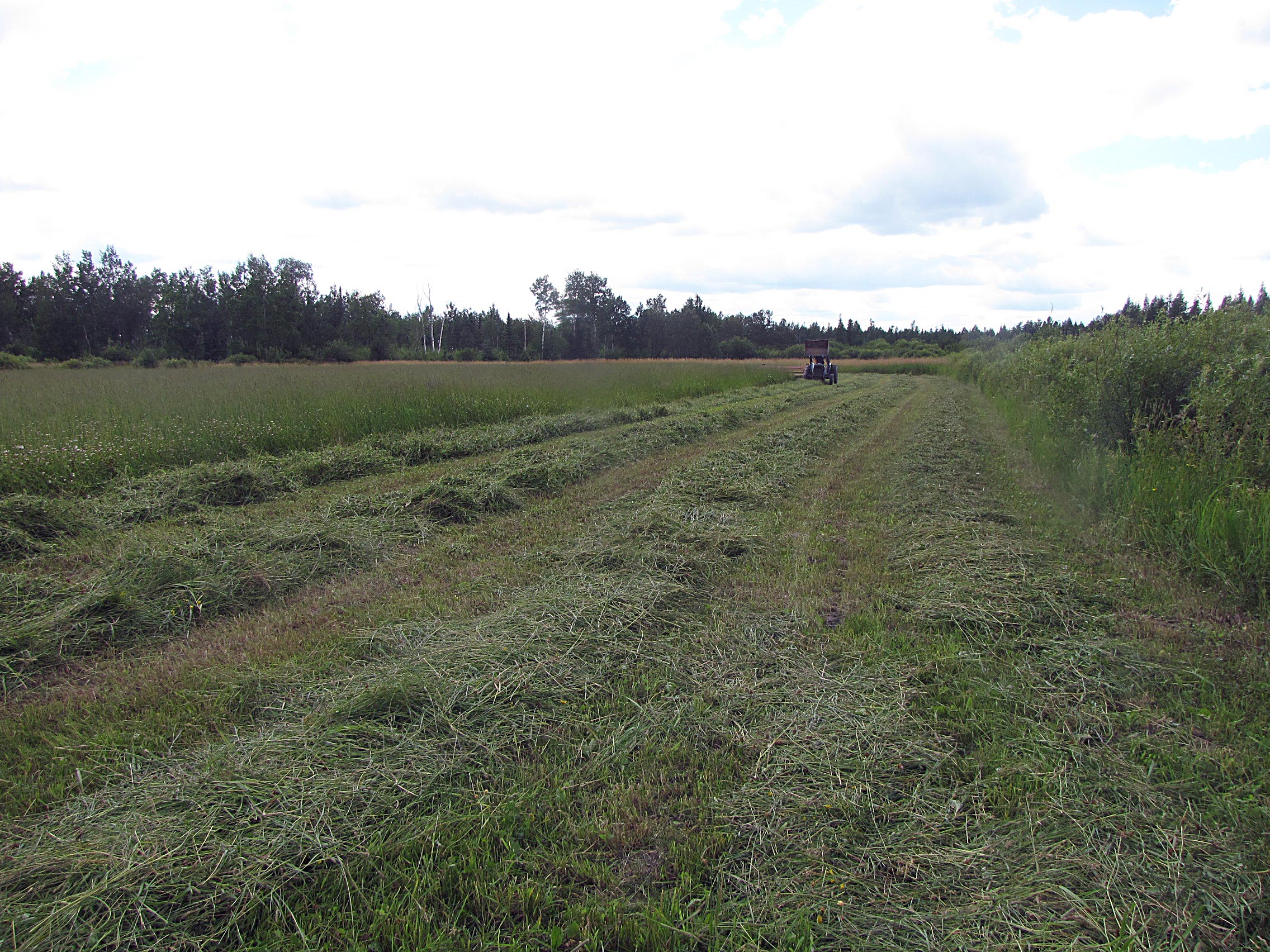 Today while I went to the mill for chicken feed, he drove off to the first hay field and started cutting. Hopefully, the weather will cooperate, and he'll be able to get it baled up on Wednesday. I'm sure he'll be cutting hay again tomorrow too. Like I said, we're really behind and need to play catch-up. — Jackie