Yesterday I went down to Duluth, to have an EGD to see if my bleeding ulcer had healed up after my stay in the hospital early this spring. Ta Da! All nicely healed. We still don't have a clue why I got the ulcer but I'm so glad it's gone. Naturally, I was a little concerned and it sure is a relief to know it's gone.
We got 2 inches of rain on Saturday. Yep, we did need it but wished it would have held off a few days as Will's friend gave him a field of wheat he'd cut down, but had given up on because there was so much grass and clover grown up in the very short grain due to the drought. It wasn't dry enough to rake and bale, then got rained on good. Will went over to check on it today after a dry couple of days, but there was standing water in the field. So no go. Maybe tomorrow?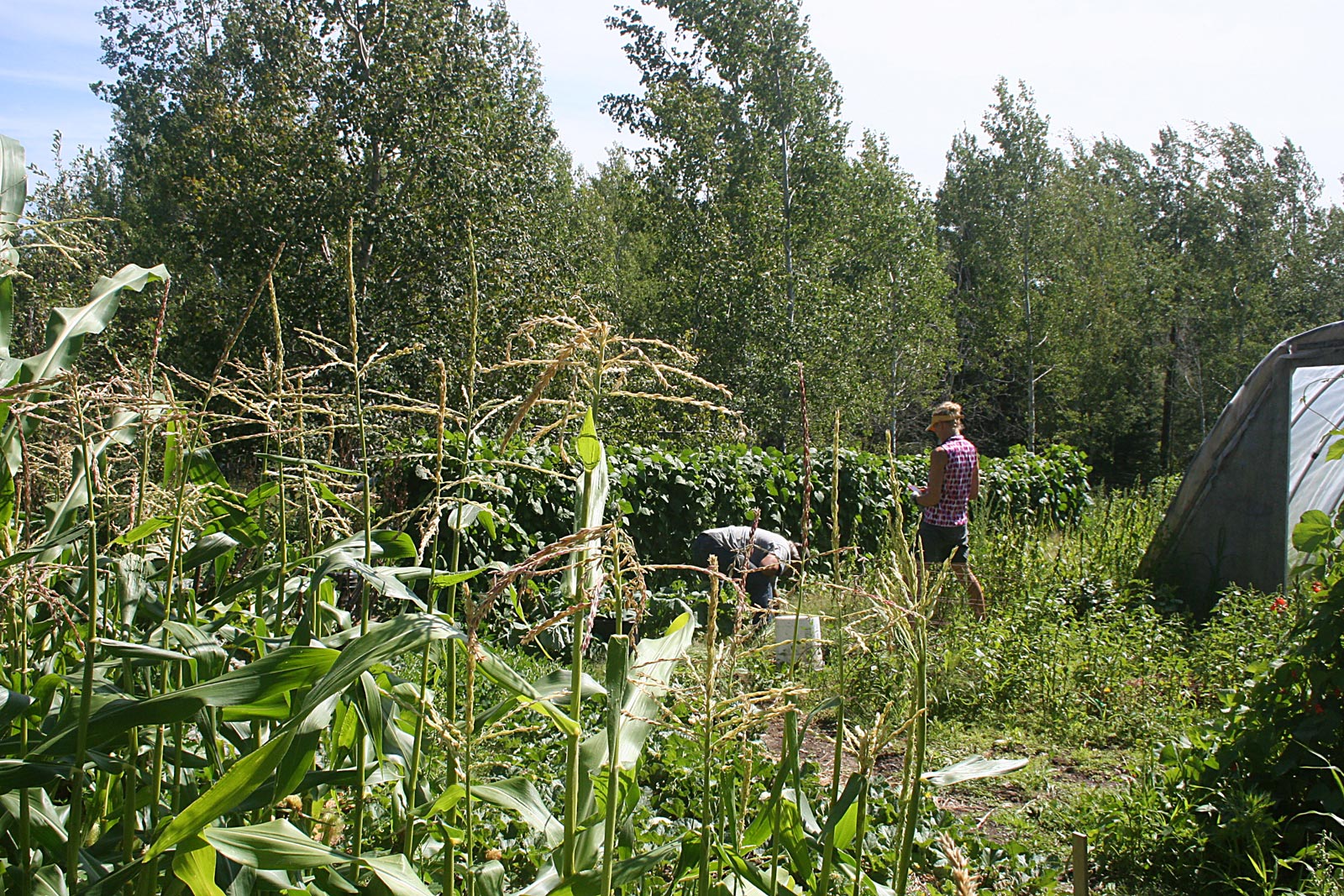 The garden is just jumping! The Seneca Sunrise sweet corn has nice fat ears, often two per stalk, the Glass Gem popcorn is now 10 feet tall and setting nice ears, and the beans! Holy cow, what beans! Our friend, Heather picked the row of Providers and Strikes on Thursday of last week and I need to pick them again this afternoon. Wow, how nice!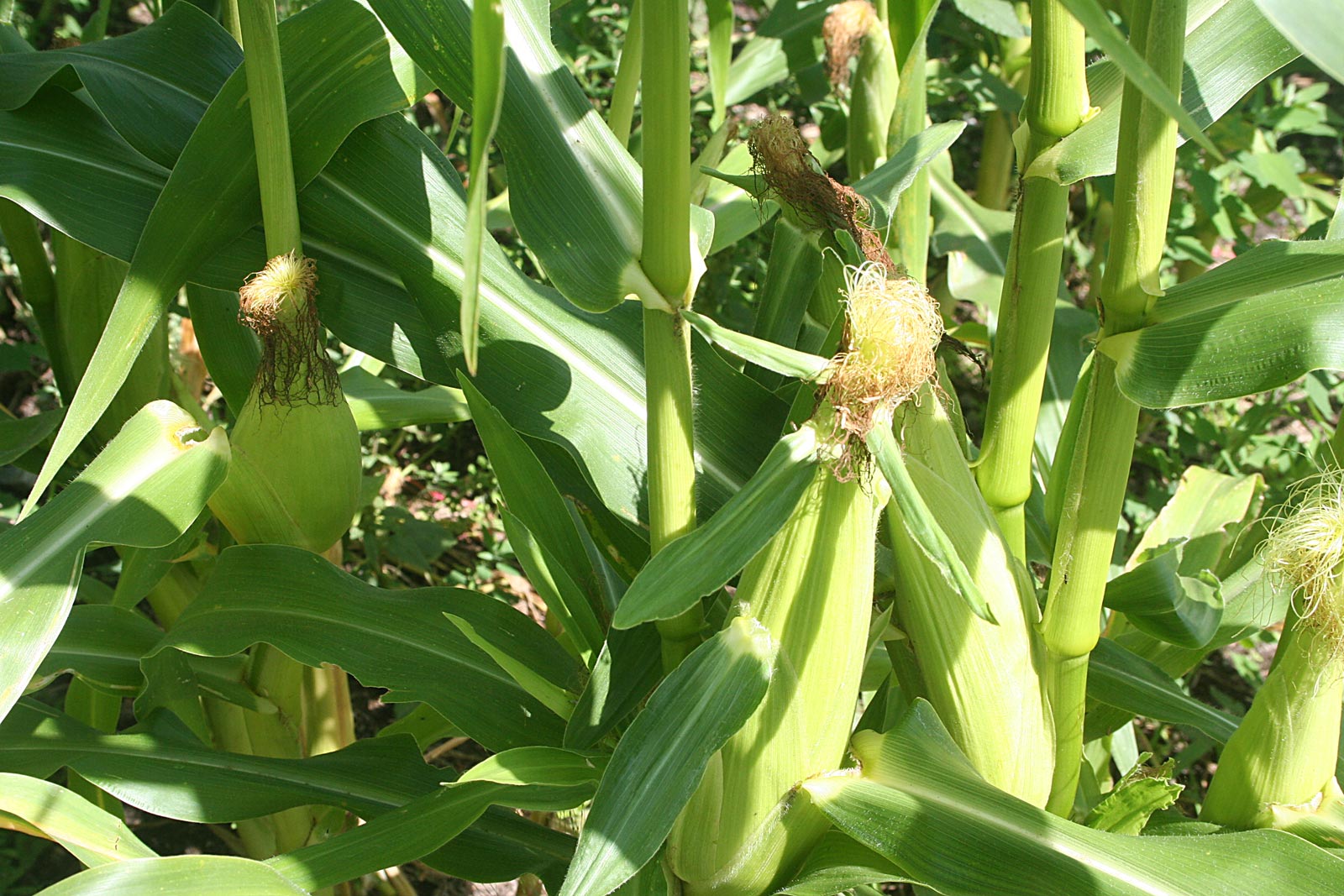 We have a small chokecherry grove next to the Main garden and despite a late spring frost, it's simply loaded. The branches are just bending down with fruit. I'm thinking I'll be picking them tomorrow to juice up so I can make jelly and syrup — our favorite. And I spice some up too by boiling a few jalapeno peppers in the juice prior to adding the sugar, then removing them. That flavors the jelly up with a little spicy kick we love especially on cream cheese and crackers or biscuits.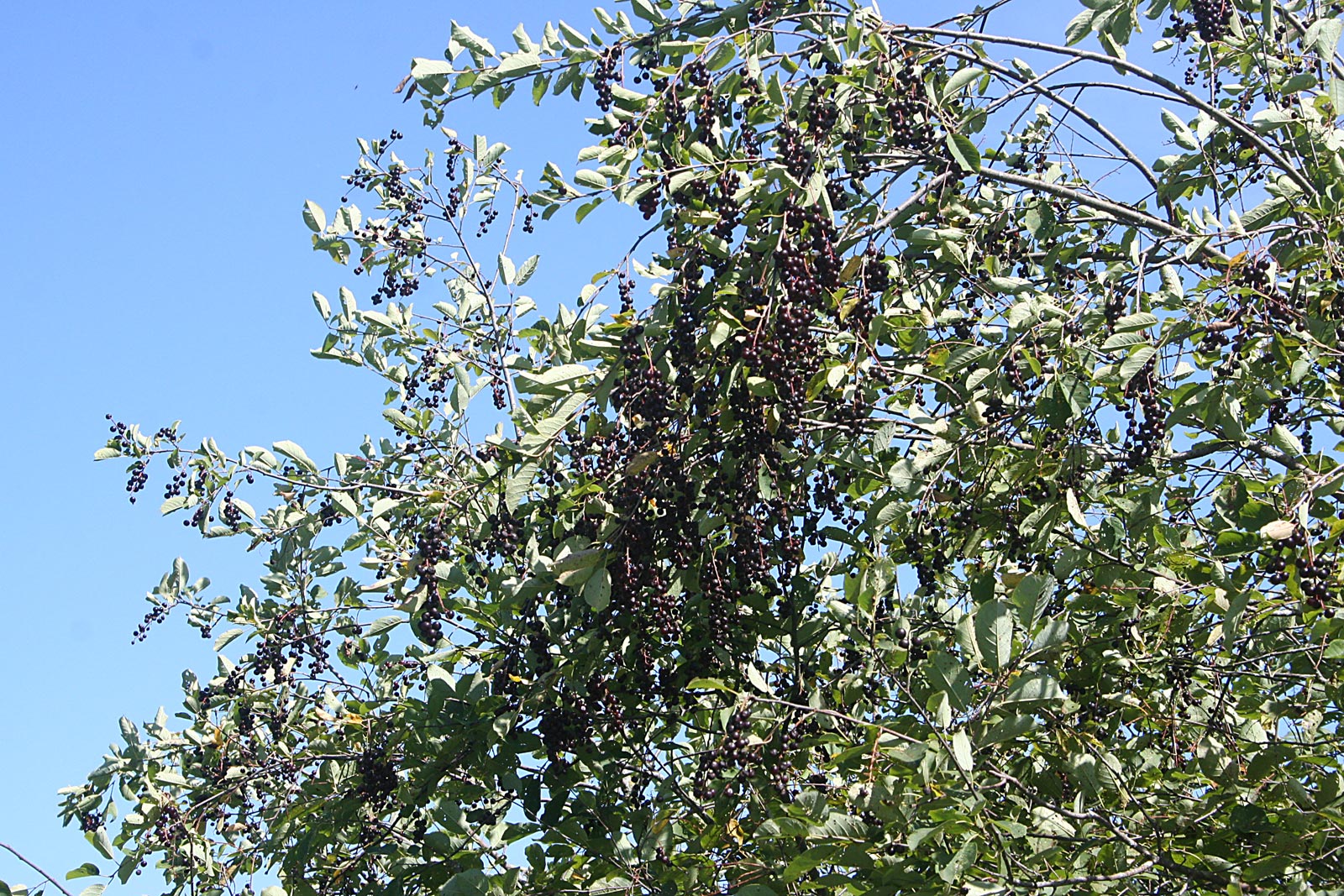 I've got to go out and spray animal repellent on the Gold Buttercup squash. They're only a few inches in diameter but already the voles have discovered them and started chewing on them. They are so sweet that last year out of more than 100 squash, we could only harvest three and those were chewed on! I'm also setting mouse traps out there, protected so Mittens doesn't get in them. Dratted voles!
Good news: On our way to Duluth to the doctor's, David and I saw the mother wild turkey with four nearly grown babies. Three were wild turkey colored and one was lighter, with grey in the feathers from our one tom. We were so happy to see her and hope she brings the family, all safe, "home" for the winter. — Jackie