It was a real race yesterday as black clouds gathered above. It sure didn't help when we saw a pair of turkey vultures sitting on the old farmhouse chimney, watching him go around and around! That was kind of creepy. (Vultures often nest in abandoned barns, so we figured that was their summer home and they were just hanging out, watching the activity.) They were there from morning till night. A few drops of rain fell but that was all. By late afternoon, Will had all the field safely baled up. It was a very nice field of birdsfoot trefoil too, mixed with lush grass so we were happy.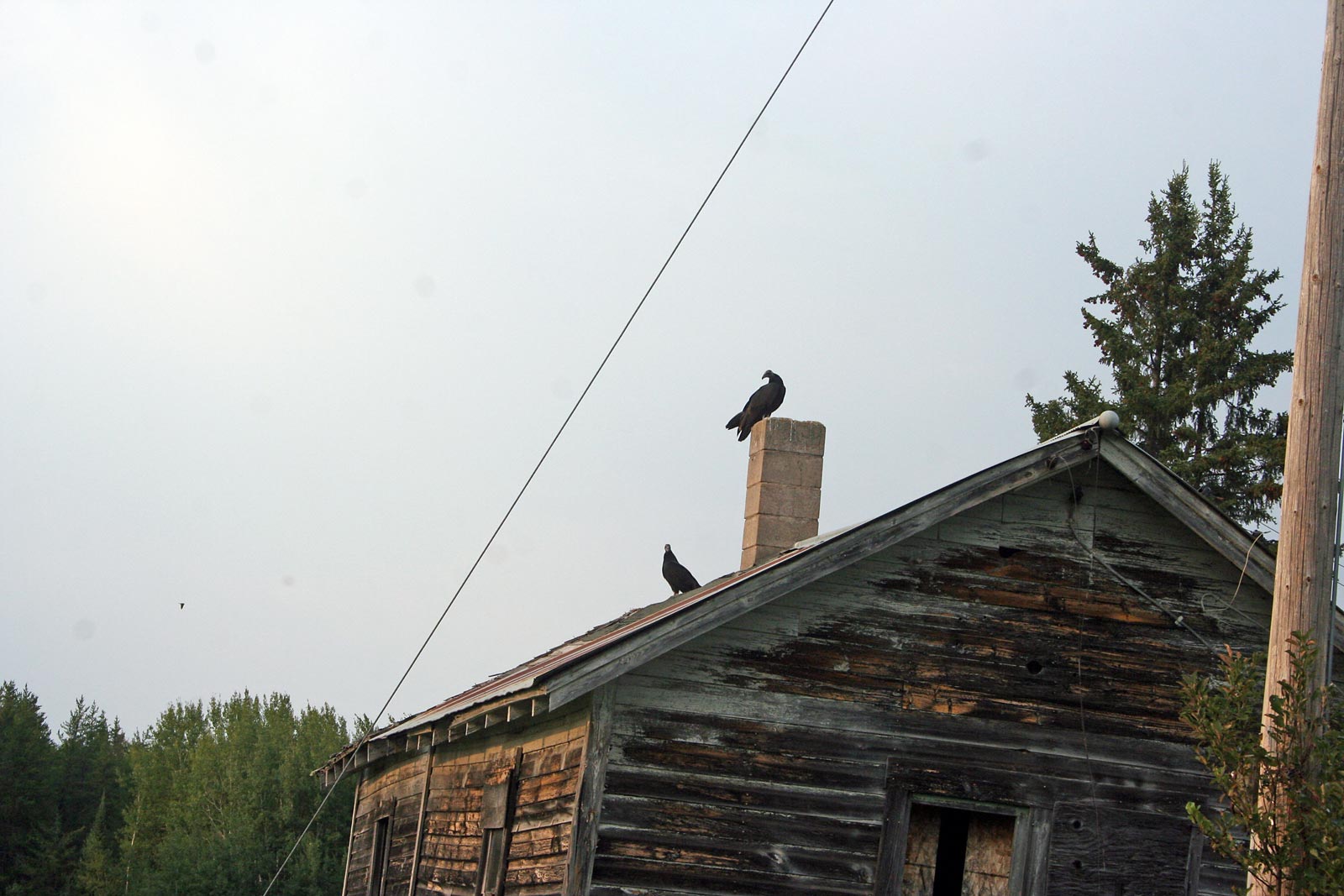 Meanwhile, I cut up apples and started the Mehu Liisa simmering. Then I went down to the Sand garden and picked a small basket of tomatoes to seed. For a while it looked dismal, but with less heat, they're coming on fast now. I took a quart of apple juice from the Mehu Liisa and ran the apples through the Victorio tomato strainer and canned up the sweet applesauce. Only three pints but there are a lot of apples left.
Today I got more tomatoes to seed and was tickled at the Amos Coli Paste, which has very thick meat and few seeds. And, of course, our darling, Dancing With Smurfs is just loaded, as usual. This cute brick red cherry with a purple top is adorable when you pull the stem off to reveal a yellow star!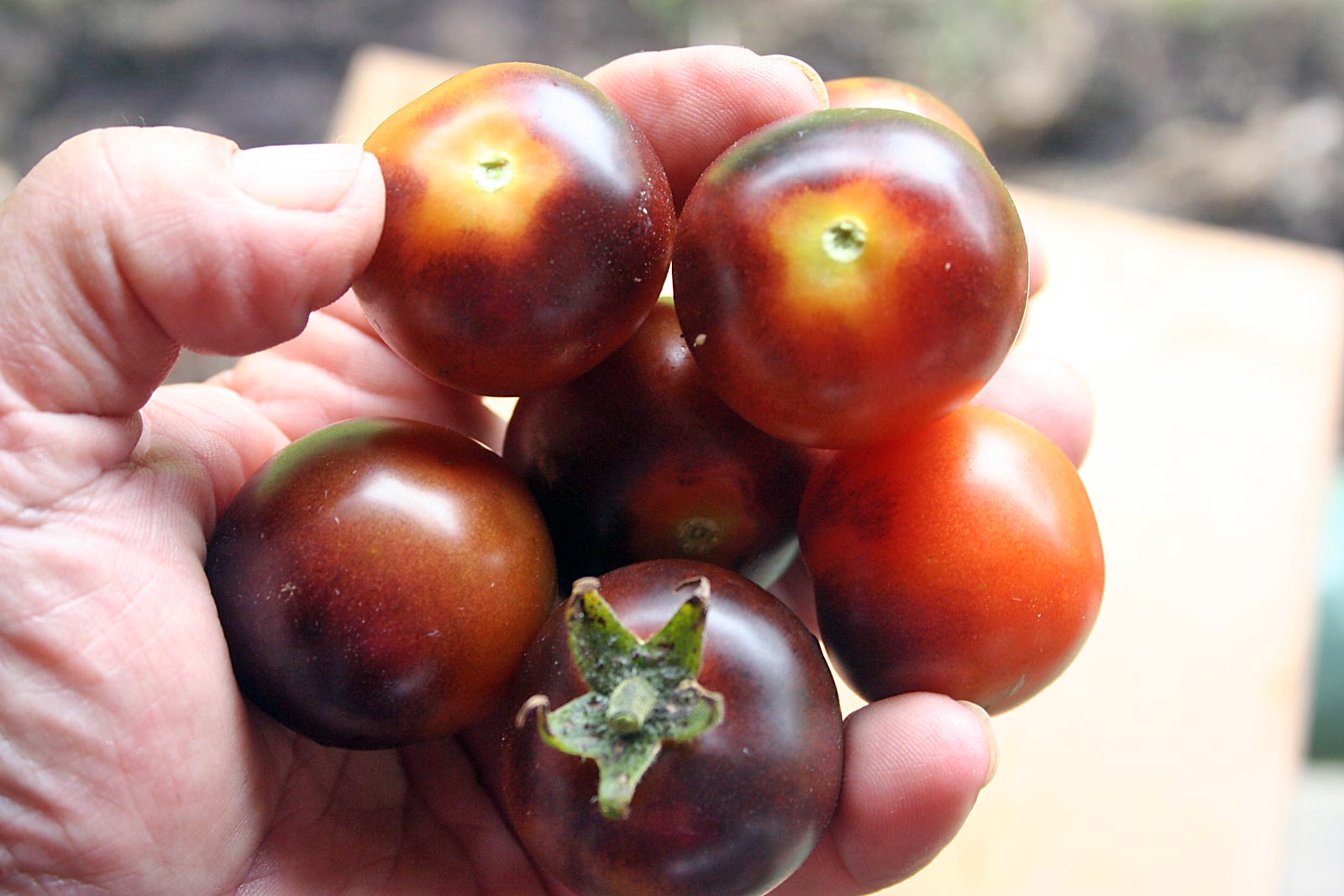 Our melons are really cranking out the fruit now! We have some really big Sweet Dakota Rose melons, ready to pick. (But I'm always chicken. No matter that they do have a yellow instead of white spot where they touch the ground, indicating ripeness, I'm always afraid to find I've picked an unripe one!) Will's not so cowardly, however so I know we'll be eating some watermelon soon. Then I get to make our favorite watermelon rind pickles! The Blacktail Mountain watermelon in the Wolf garden are wonderful. Lots of nice fat melons, despite the cows getting in there earlier.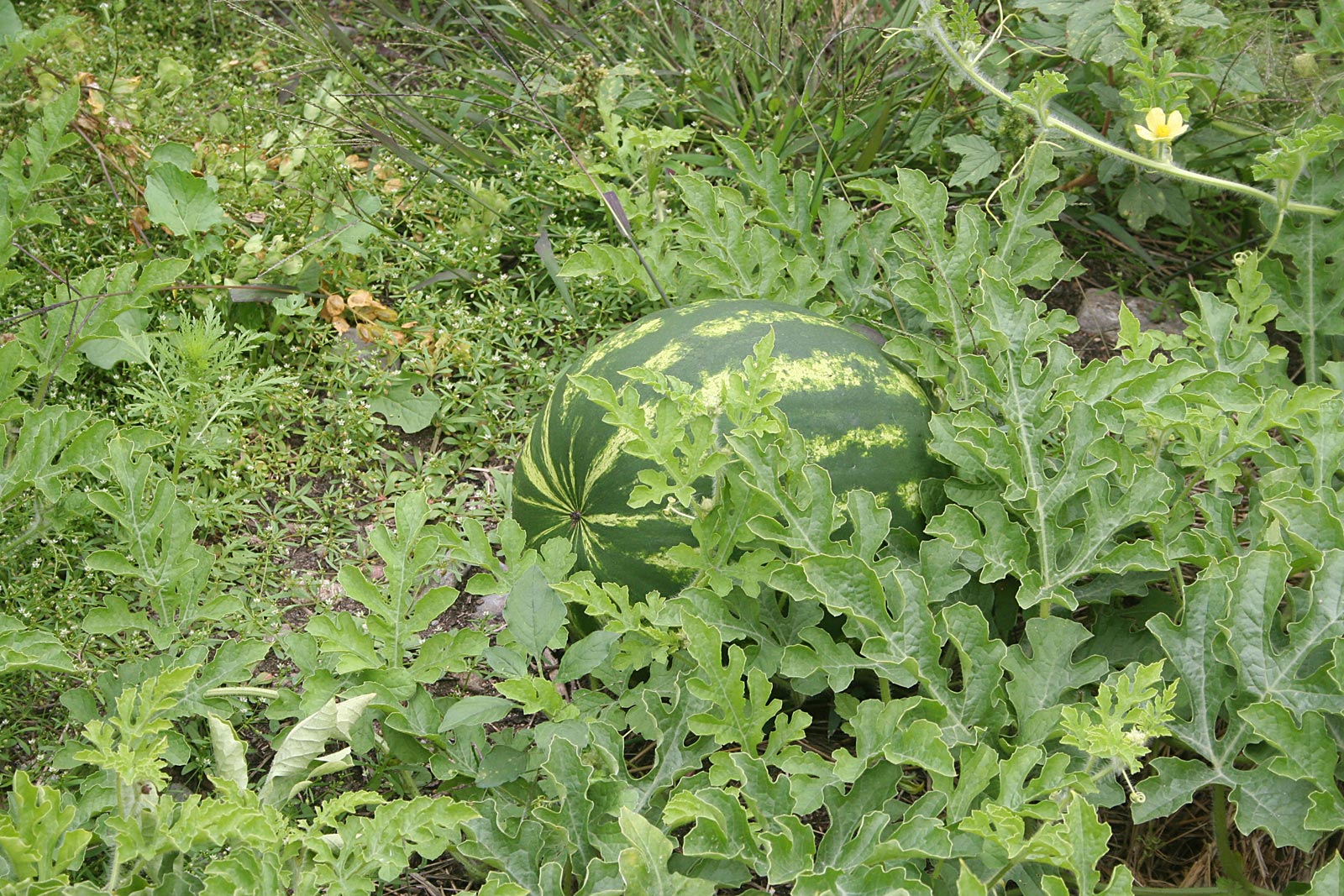 I'm just stunned at our rutabagas. We've got a couple that are just huge and it's still early for them. I love Laurentian rutabagas because they can get big but don't get woody. So you get more bang for your buck, so to speak. I'll bet that one rutabaga will make three pints, canned up. Can't wait!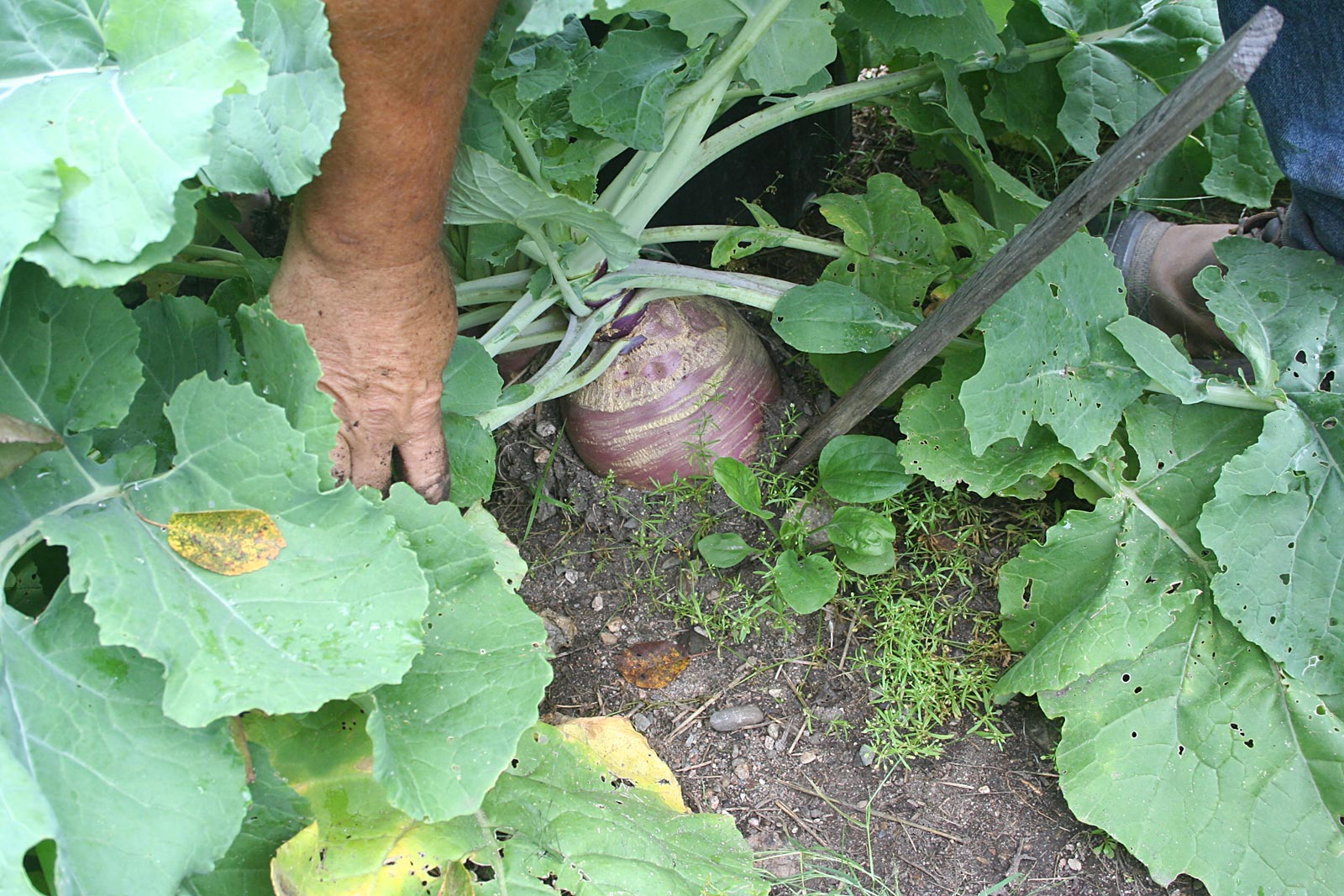 — Jackie