You know we've been really busy lately, harvesting both crops and seed, but then David had lined up a huge JLG lift from work to help get the metal roofing and trim on the cabin. Brother Bill was coming on Saturday night, and we were all starting work first thing Sunday morning with David's friend, Ian, coming to help too. We were worried as the weather forecast was for lots of rain. Not a good option for being up on a 40-foot high roof peak! David had expected the lift to be delivered via semi on Friday, around noon. But at 7 AM the driver called, getting him out of bed to drive down our mile-long bumpy driveway to meet him as he was going to drive the rig in instead of having the semi bring it in. David called me and I followed him out so I could get some pictures. That rig is huge! And boy did it ever save a lot of work, worry, and danger as the boom extends up to 60 feet and works hundreds of angles, making everything easier and safer.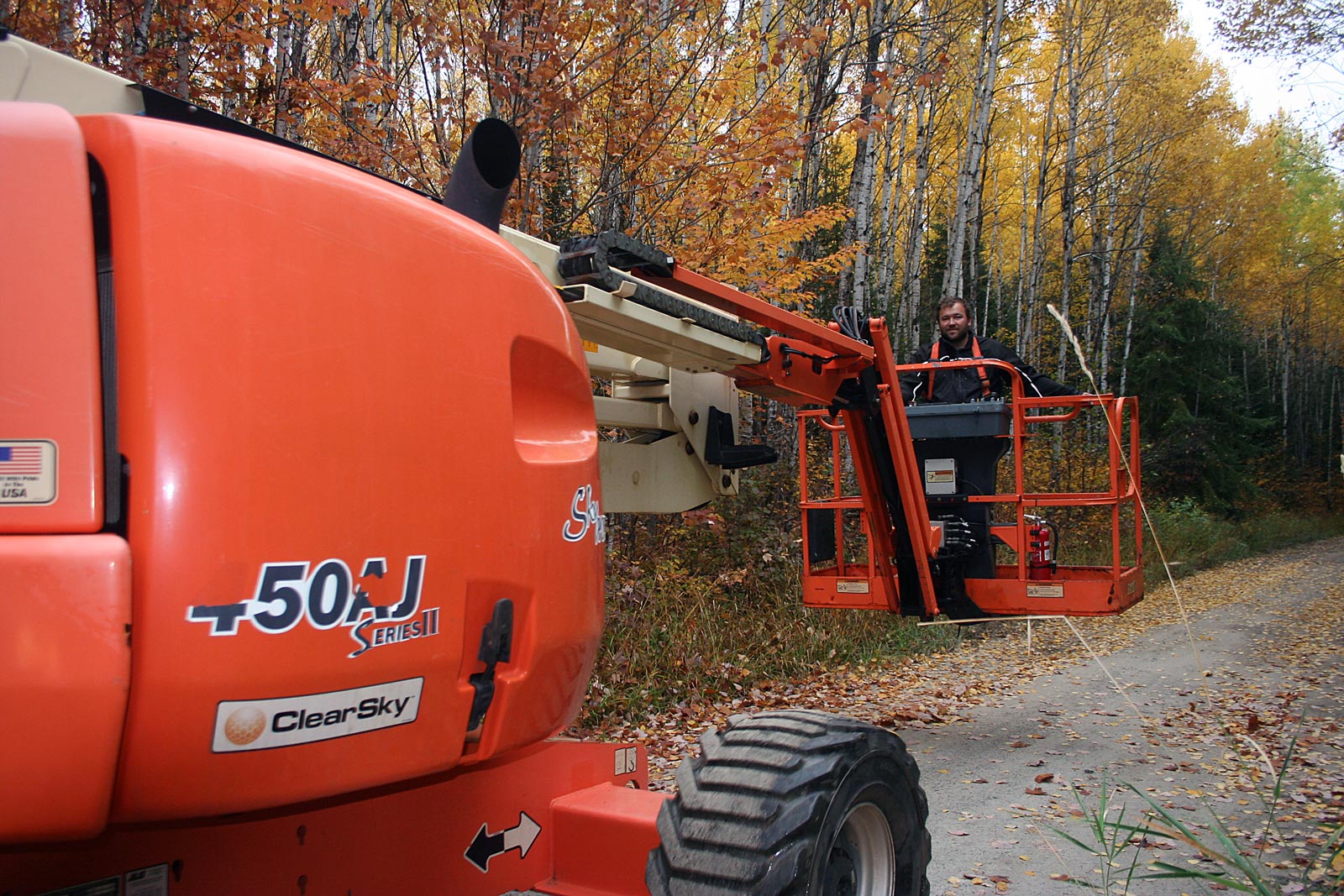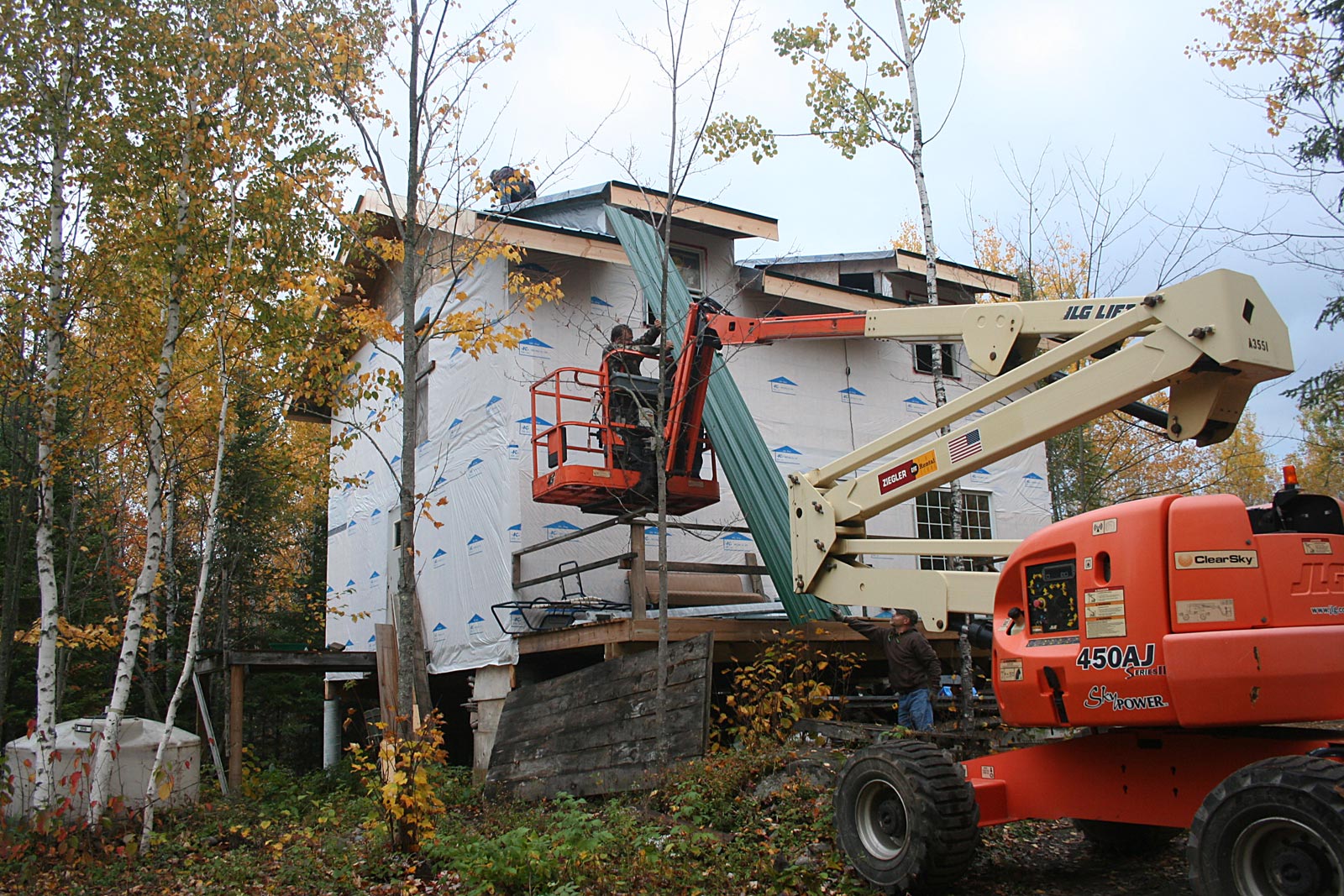 Then the rain came. And stayed. Until Saturday night when Bill showed up with his truck camper. Luckily, on Sunday morning, the clouds broke, and it was actually nice although cold, most of the day. Will, Ian, David, and Bill handled the sheets with David and Ian riding in the lift, taking the sheets up where David screwed them into place. Yes, everyone working up high wore safety harness with retractable tethers so there would be no falling off the roof. Hmmm, been there; done that.
I was pretty much a gopher and cook, making lunches and dinner for the crew. Fortunately, everything went well through the whole weekend. Today the roof is all on, including the ridge cap, drip edges, and wood fascia. David still has to get the wood siding on the sides of the dormers, including the drip edges and flashing done before tomorrow night when he'll drive the JLG back out to the road to meet the semi driver Friday morning. Hopefully, that'll go okay, in between rains.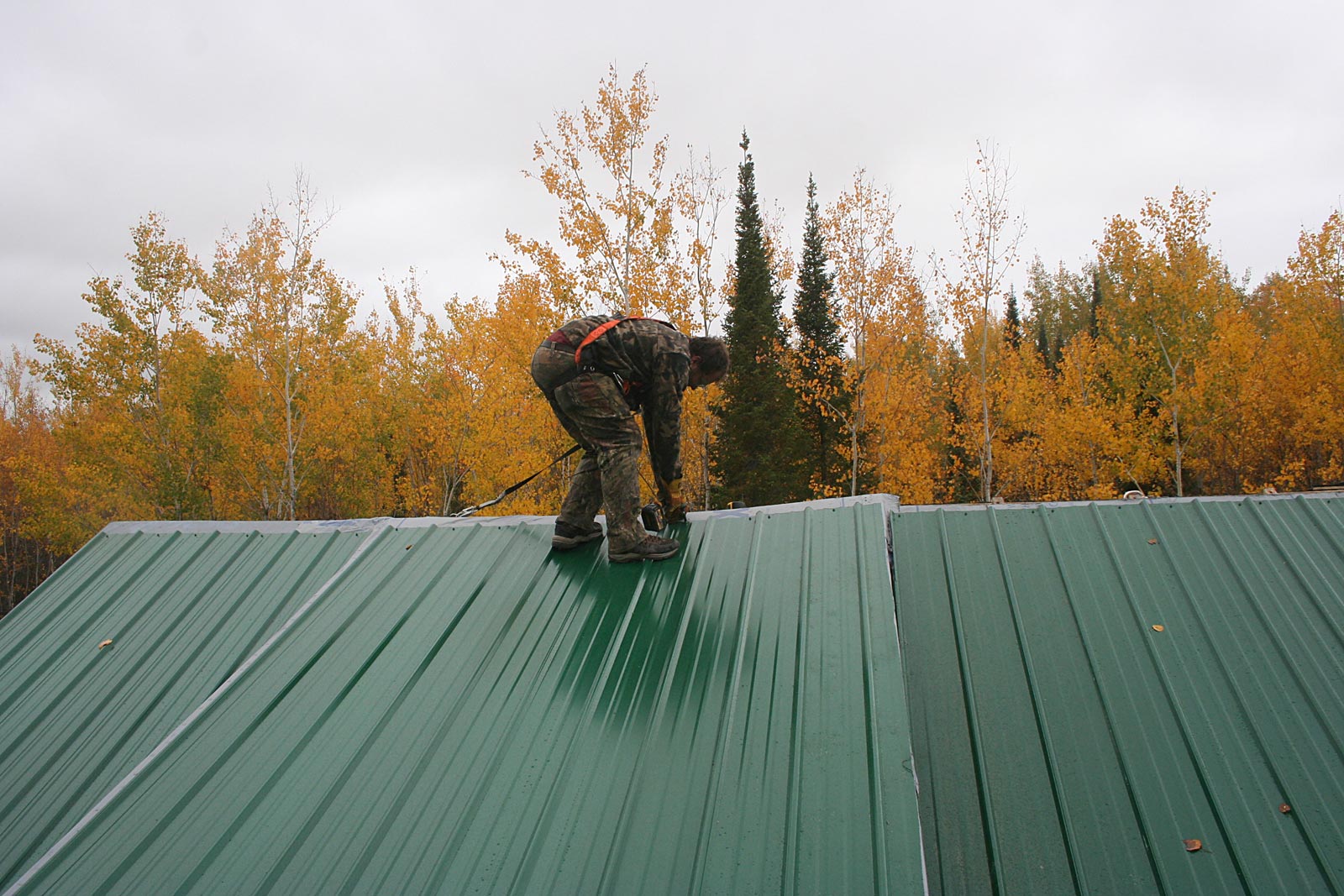 Bill left on Monday afternoon as he had work Tuesday morning, then my friend, Dara, came Tuesday to help me get a bit more caught up, canning tomato sauce, cleaning the kitchen, and cutting up apples to can while I canned them. We also shelled corn and beans while we visited. She even stayed overnight so we could continue today. We sure got a lot done. I always wished I had a twin and she sure filled the spot nicely! Thank you Dara!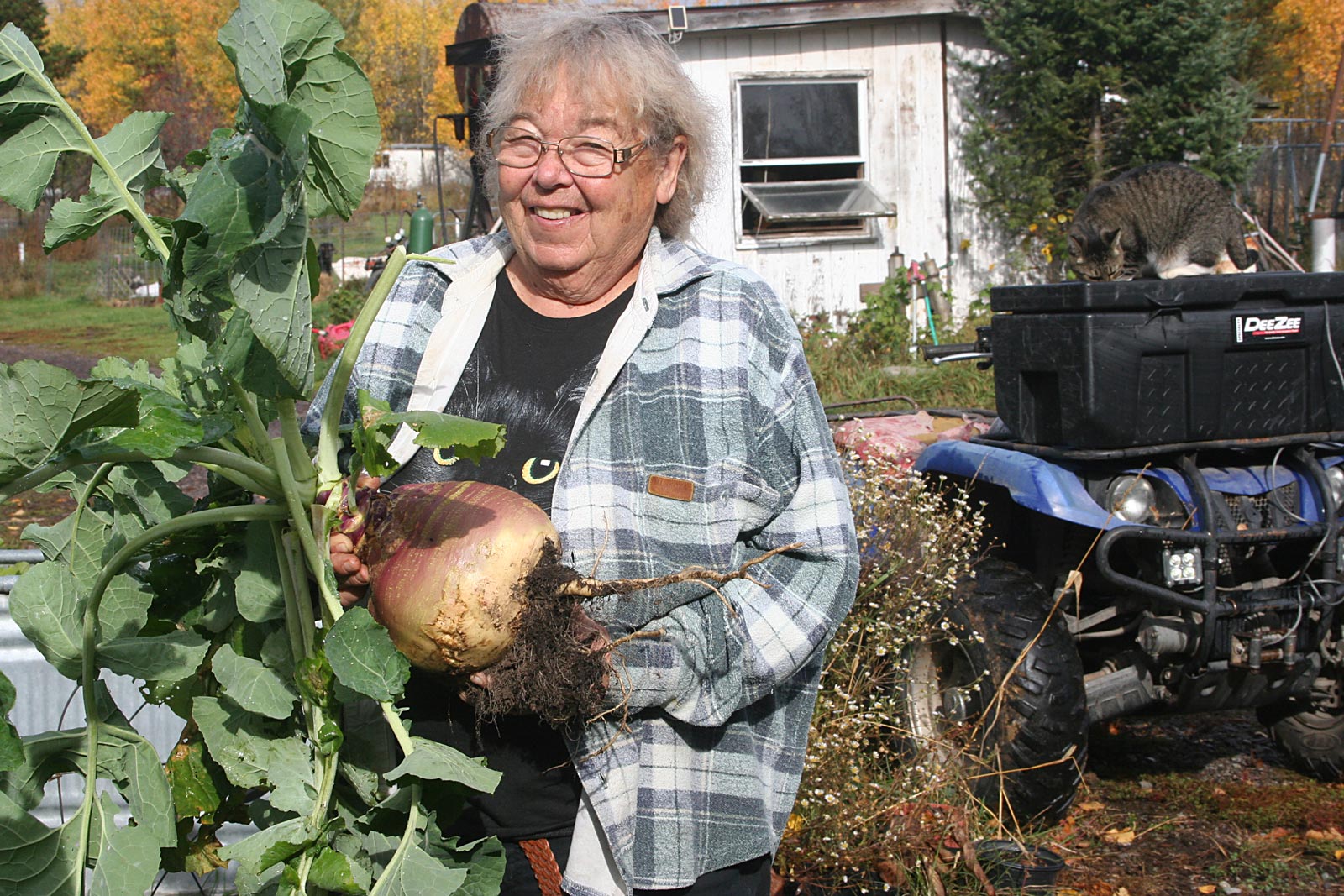 I still have potatoes, carrots, and rutabagas in the ground and went out to pick one big rutabaga I'd seen. Wow was I surprised! It had grown huge. I'm talking about ten pounds' worth! It will fill several pint jars. And there are still many more in the row. Awesome! — Jackie