Sunday, my oldest son, Bill, and his family came for a masked-up, COVID-19 Christmas. We put our presents to them in the back of our car and grandson, Mason, carried their presents to put on the back of our ATV. So we exchanged and unwrapped Christmas presents in the driveway. At 20 degrees. First, though, granddaughter, Ava, had to take us down to the horses so she could pet Ladyhawk, our Friesian mare. (She's a big-time horse girl … just like I was, and still am!)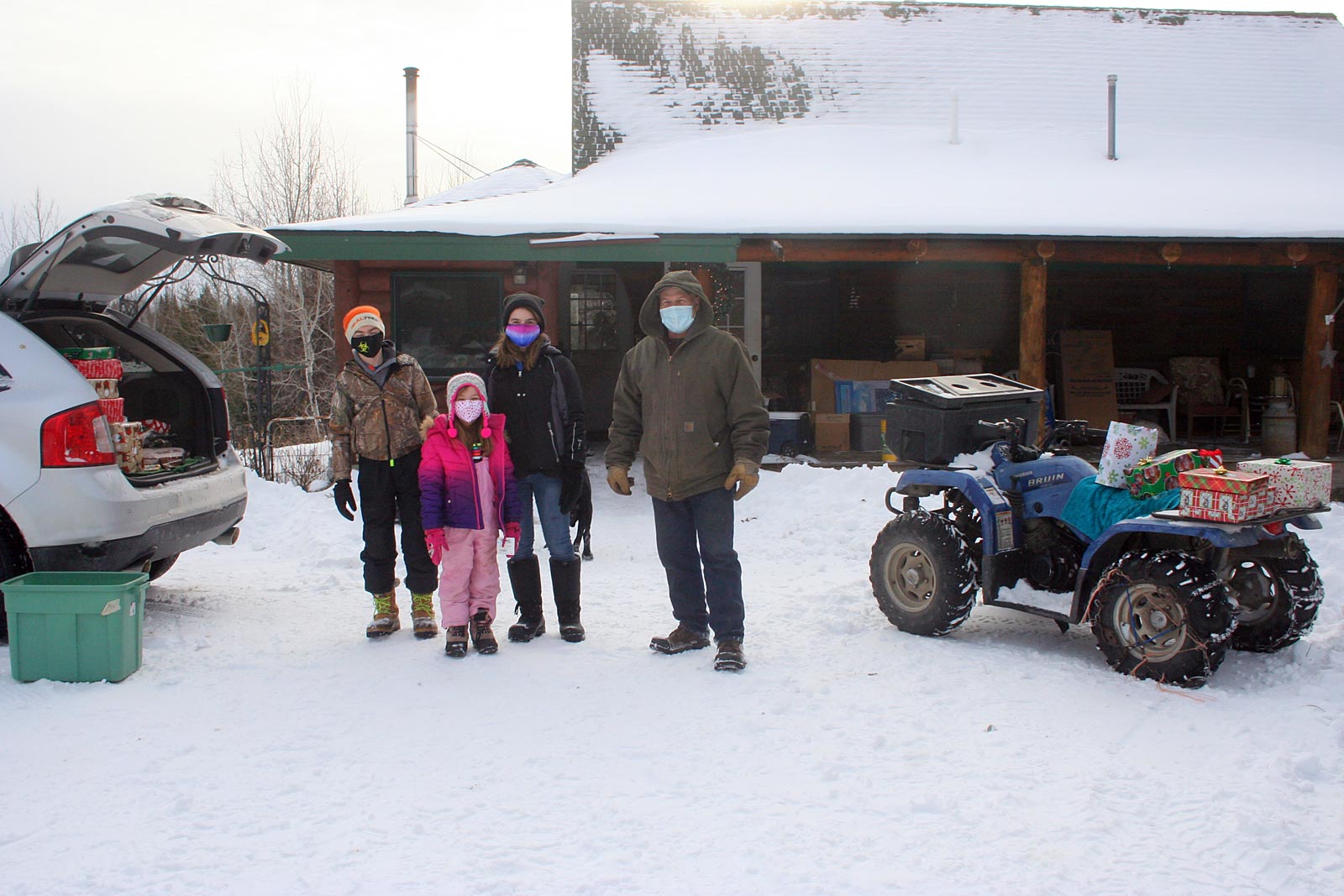 After presents, we had a quick holiday snack on the front porch. But it was pretty cold. Our juice was freezing in our glasses, into slushies! Now they are very good but when you're cold, drinking a slushy is not the best. Nor were the deviled eggs that were also freezing on the plate. Oh well, we had a nice, but brief visit, although the Spauldings had to go warm up in their car and us in the house, before loading the Simplicity garden tractor that Bill was taking home to fix up so I could use it in the garden this spring. (My favorite Christmas present from them!) Thank you, Bill!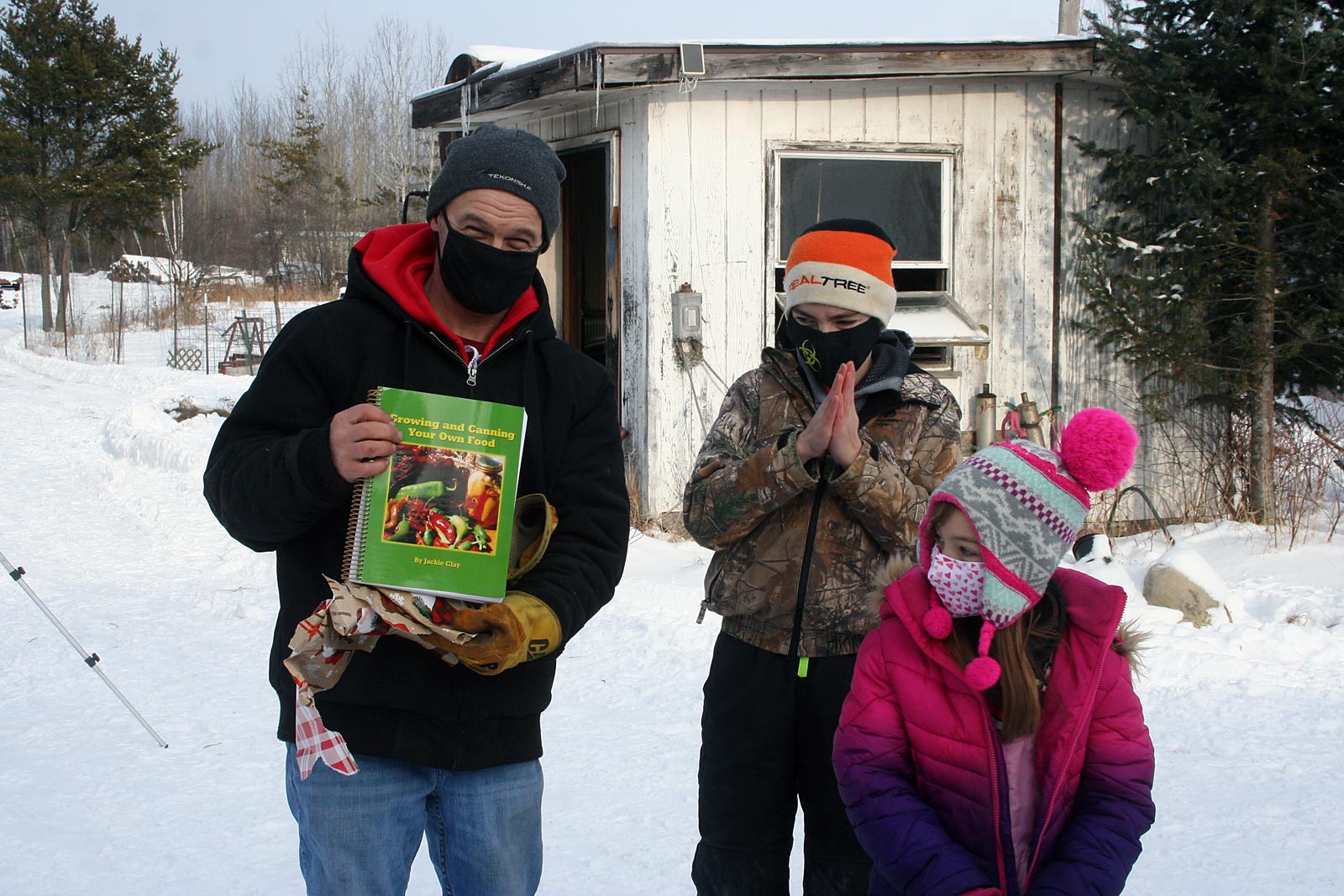 The kids were tickled when our wild turkeys and seven deer showed up in the driveway, asking for their dinner grain. I fed them and they came right up to eat, much to the kids' enjoyment — ours too!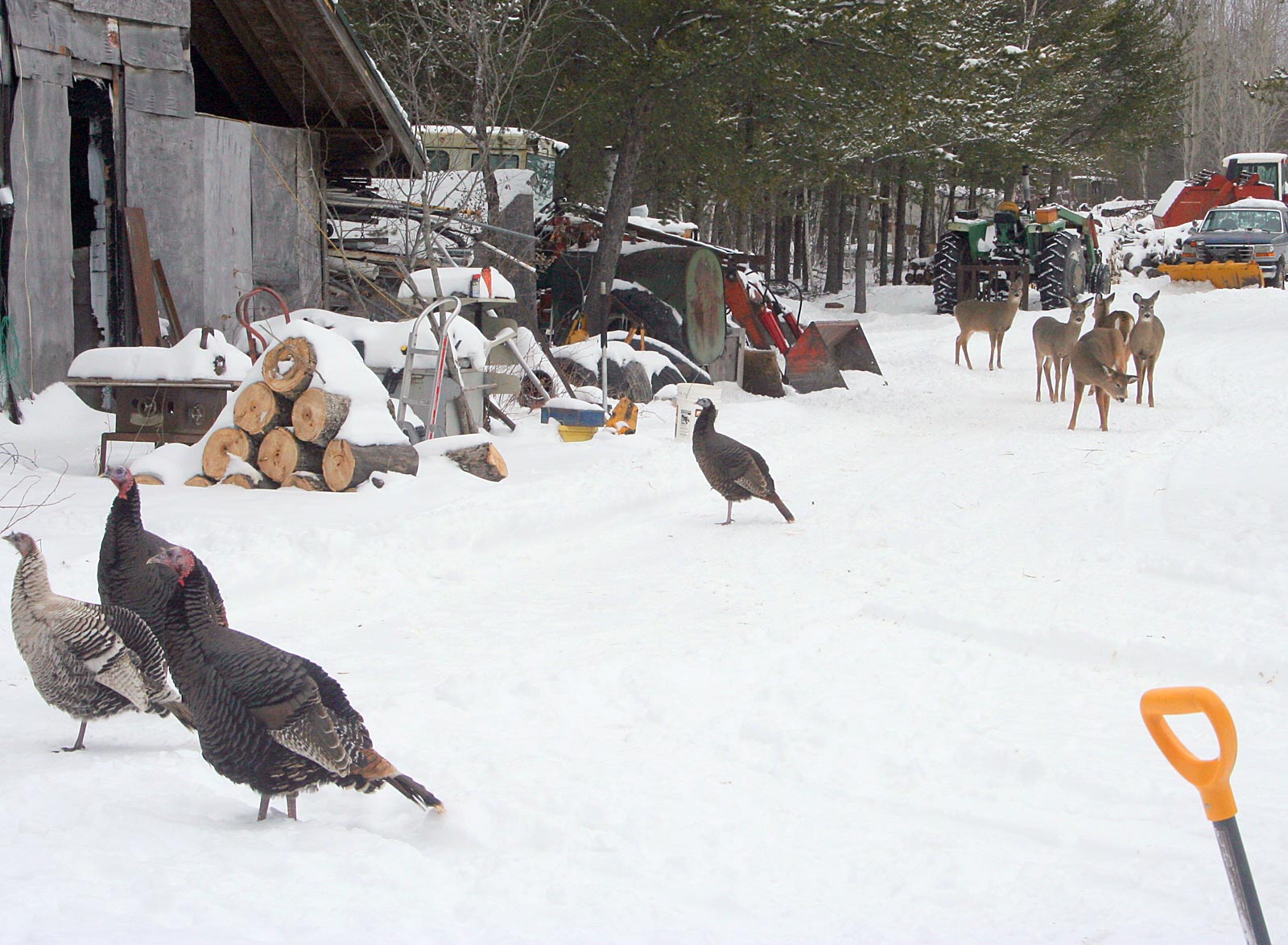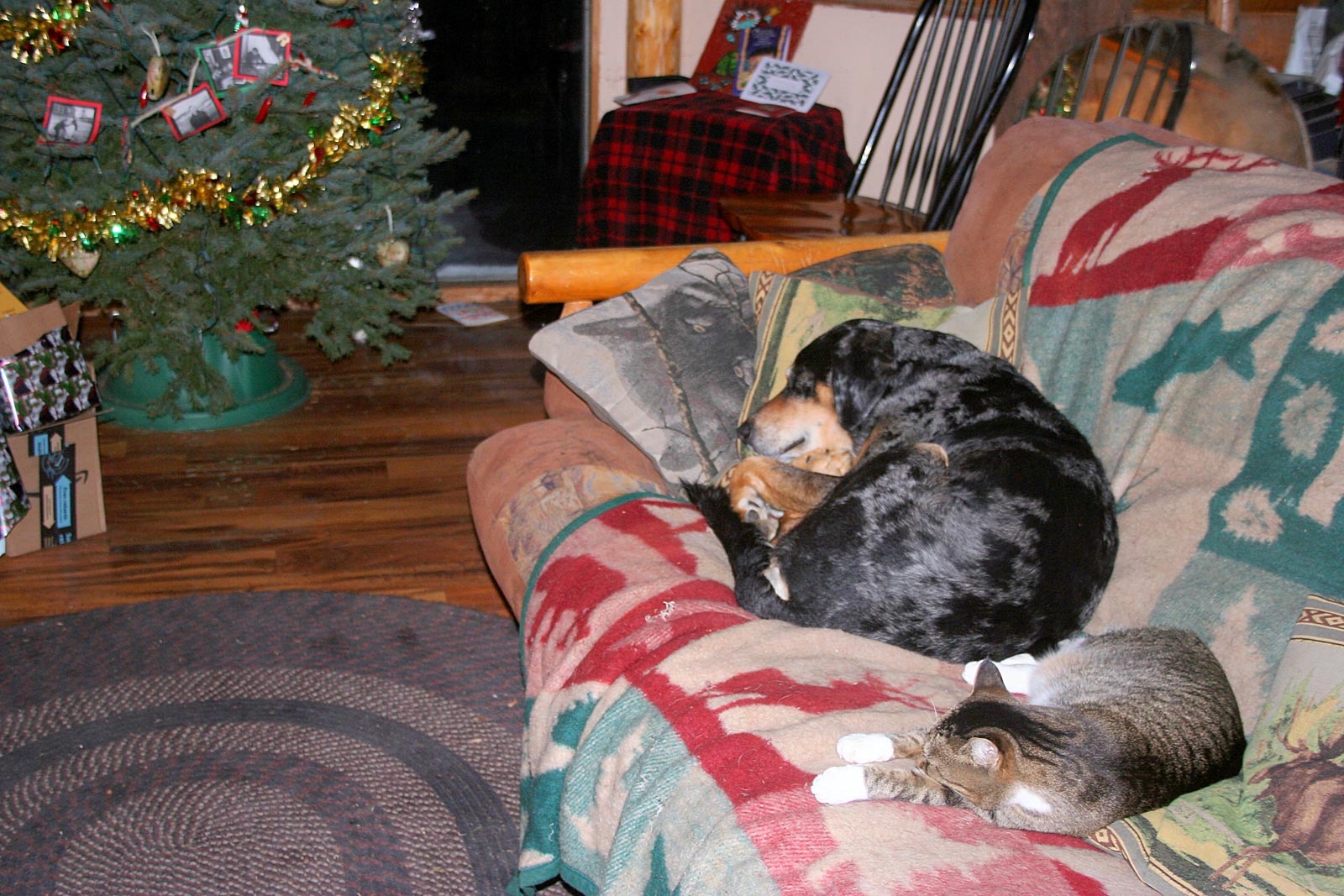 Yesterday it was below zero but sunny. We're still waiting for the granddaughter to be born, as are Elizabeth and David. We thought it would be last night but no dice. Tonight, maybe? I'm sure they're getting worn out. And David's been working 10 hours a day, 7 days a week. (He's not complaining as the pay is very good and he knows a lot of folks are struggling with no jobs.) So we'll wait until the blessed event finally occurs. Maybe looking through my St. Lawrence Nursery catalog will help. — Jackie