I have been watching our Nubian doe, Bella, for many days as she was getting close to kidding and the weather's been cold. Since we're off grid, there's no way to provide heat for the birthing stall and it does get cold in there. Wet, newly born kids can have their ears frozen stiff in less than half an hour. And once frozen, there's little one can do to save them if it's been a while. When you catch it right away, soaking them in lukewarm water to thaw them out will often work. But after a few hours, the ears will eventually fall off. Not nice! So, believe me, I've been watching like a hawk.
On New Year's Eve, I went out at 10:30, after the nightly news, to check again. And there were two very wet kids! Although the temperature was over 20 degrees, the first-born buckling's ears were already freezing on the tips! So I tucked them under my arm and headed for the house. After soaking his ears for a few minutes, I tucked the two into a plastic tote with warm towels in the bottom and put them in front of the living room wood stove. Then I went out to milk Bella so I could get the kids some warm colostrum. Neither would drink from the bottle so I had to tube feed them both, giving them a few ounces of warm milk, each. By morning, one had figured out how to drink but the other had to be tube fed again. But by night, both were lustily drinking from the bottle.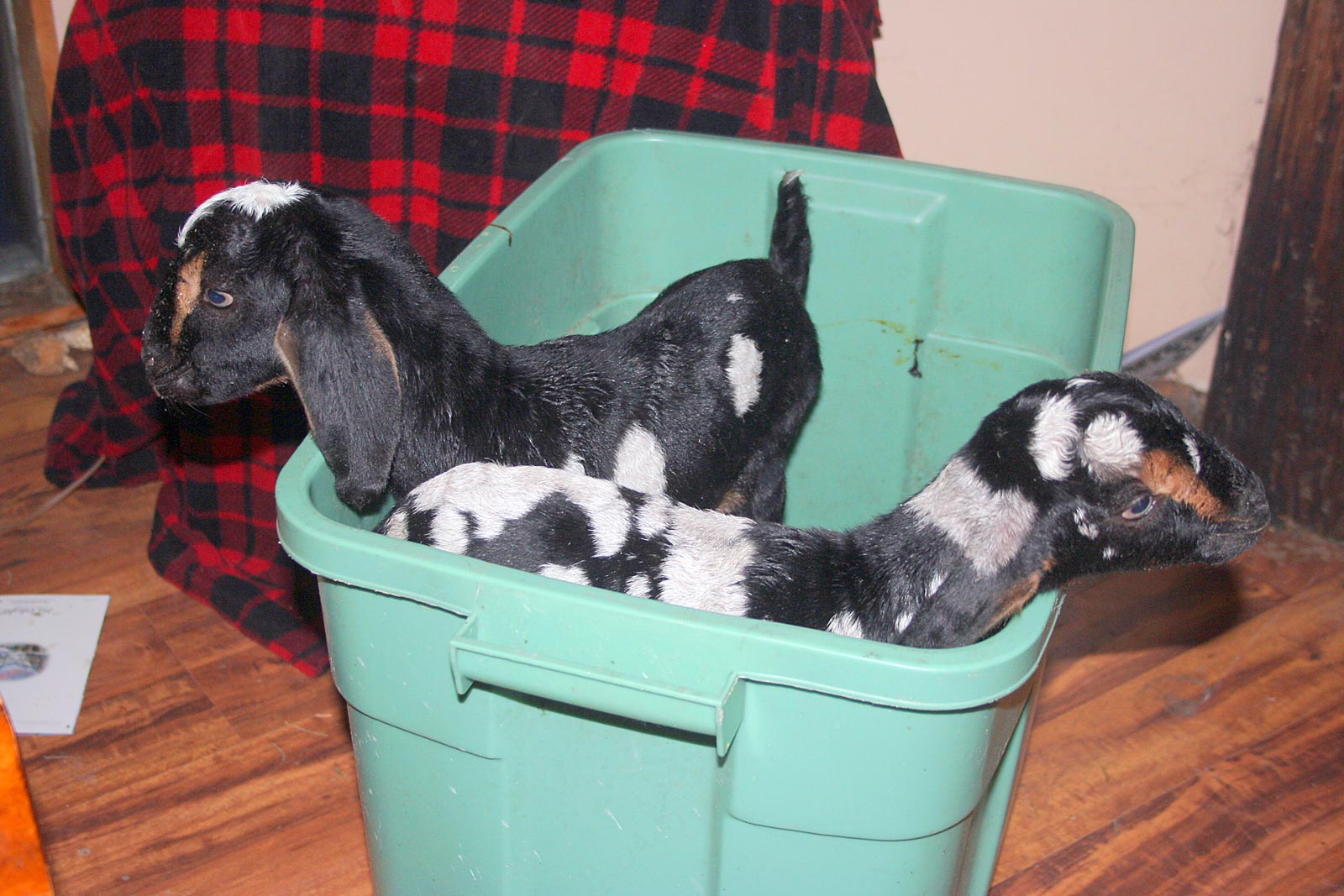 David stopped by to pick up his and Elizabeth's Christmas presents from Bill and his family (still no granddaughter!). He enjoyed watching the kids and I think Elizabeth, who he Face-timed, would have liked him to bring one home to their apartment.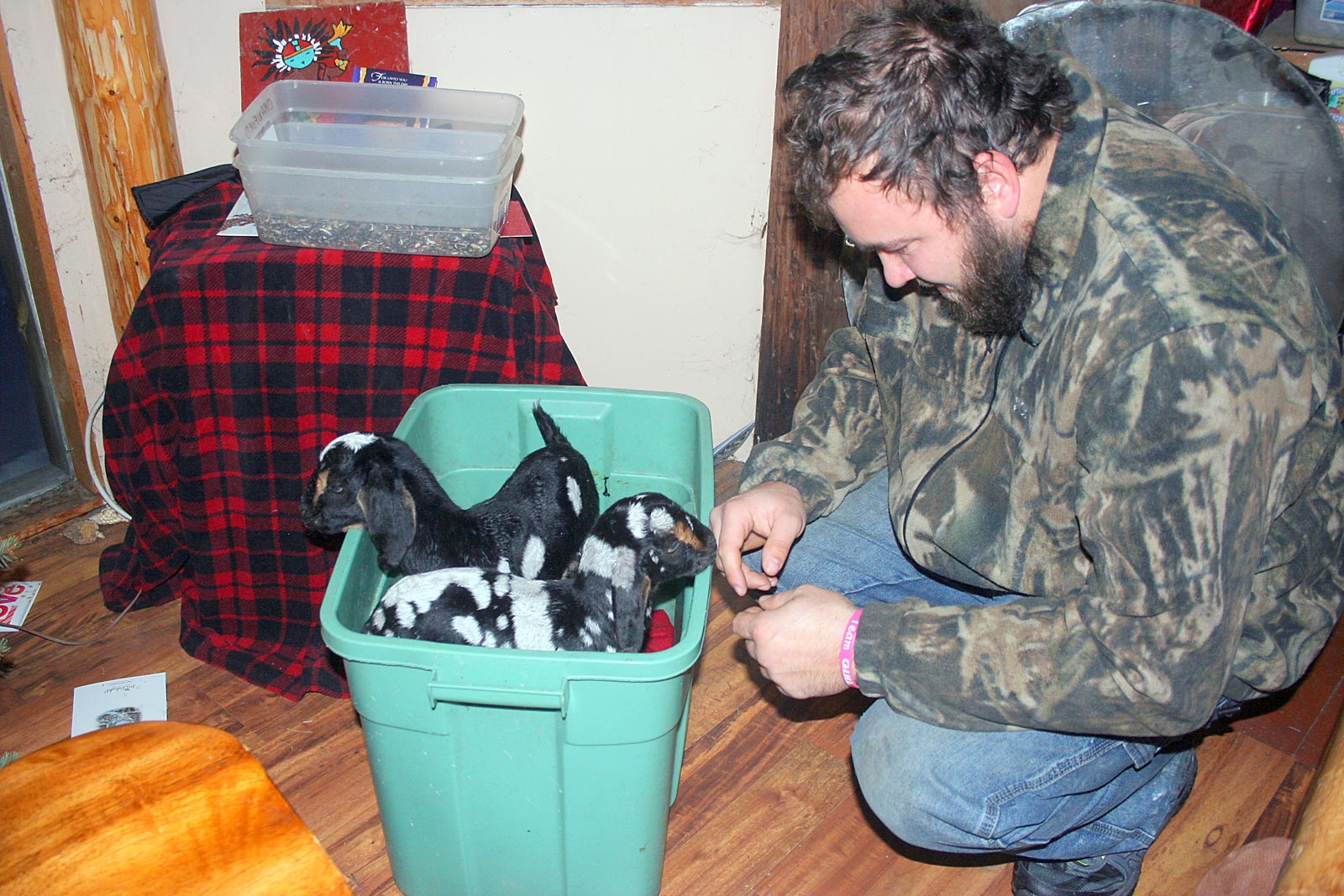 Say, have any of you received our Seed Treasures catalog with missing or duplicated pages? We've sadly found that our printer may have goofed when assembling the catalogs. A few people have emailed, saying they received catalogs with missing/duplicate pages! If you have, PLEASE let me know at jackieclay2007@yahoo.com. I'll send you a new catalog right away. Hopefully it was only a few catalogs that got goofed up! Sorry if one of those folks receiving a "strange" catalog was you! — Jackie