After seeing all those long lines of cars and people camped out in longer lines, hoping to be chosen to receive the COVID vaccination, we were sure grateful to easily receive our vaccinations, without lines, waiting or stress. And it didn't hurt one bit. I scarcely felt anything and my arm sure isn't sore from it. We'll see how tomorrow goes; often you'll feel tired or sore after a vaccination but that's sure better than getting COVID. Mike and Dara are signed up for the next clinic in a week. And we've already got an appointment for our booster next month. Wow, we feel so blessed and fortunate!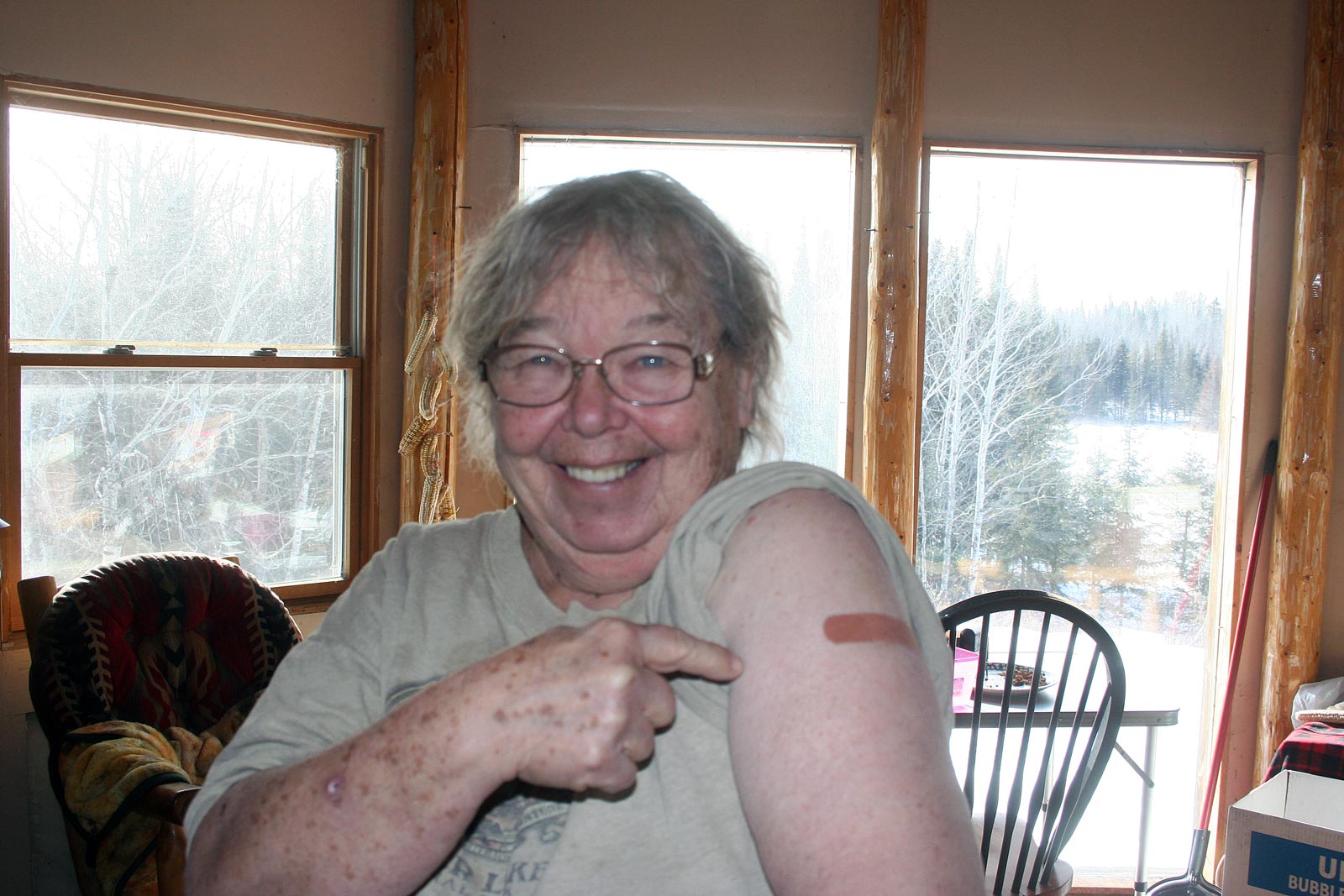 For two nights now, our temps have dropped seriously to -31 degrees. And when I went out to check the goats, I found Nuevo flat on his side, moaning. Oh crap! He had been very active and nursing only hours before. I brought him into the house, and Dara and I soaked him in quite warm water for ten minutes. His whole body was immersed to counteract hypothermia. Then Dara dried him off and I heated a towel and brought a box in on a chair in front of the living room wood stove. We tucked him in, and I added a quart jar full of hot water to help warm him up. Then, when he was completely covered with the warm towel, we kept on packing seeds, checking on him from time to time. By the time Mike and Dara went home, he looked much better.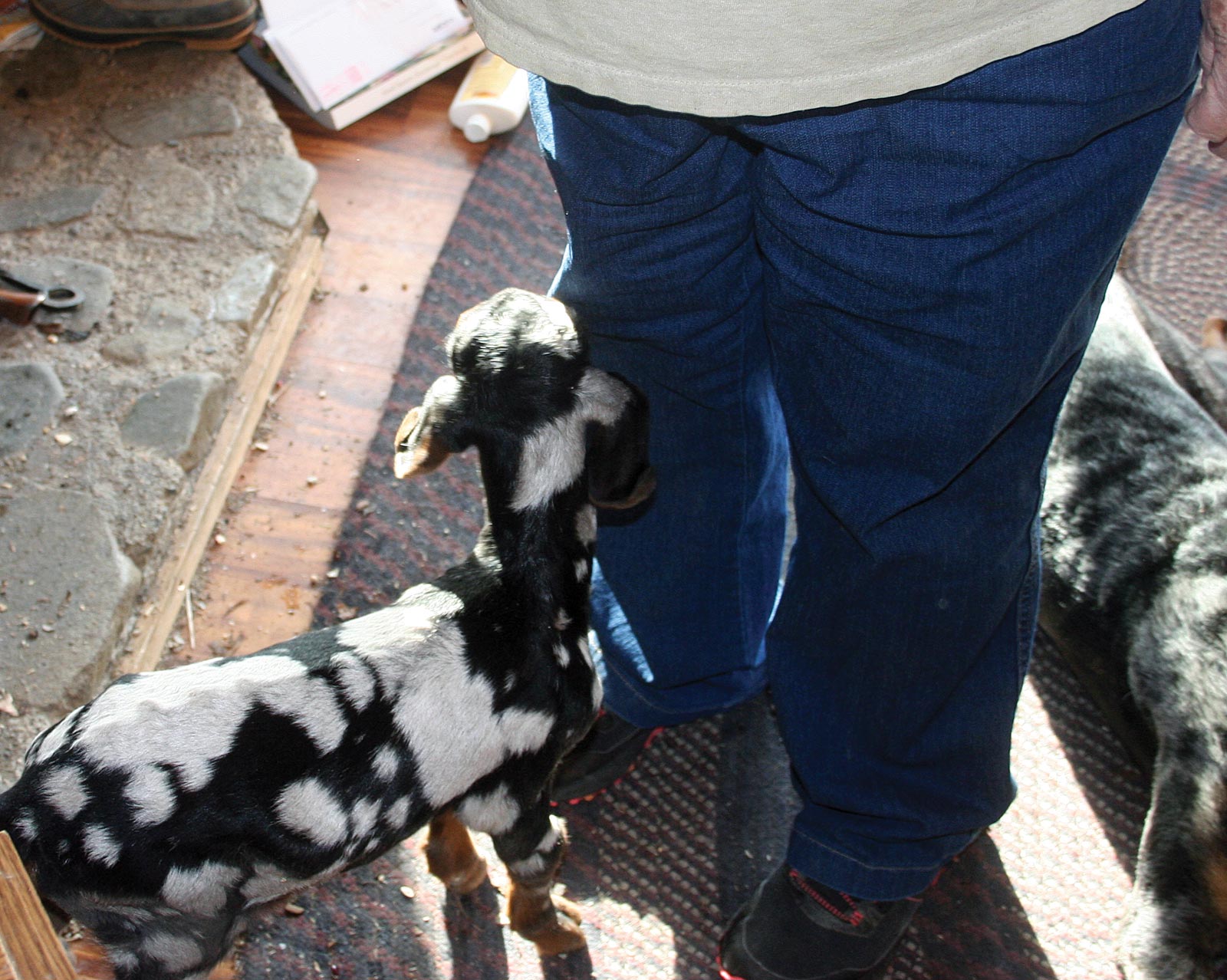 And in half an hour, I warmed up a bottle of milk and he eagerly sucked it down! Whew, that was a close one. So now he's a house goat until the temperature warms up quite a bit and Dara is making him an insulated goat coat to help keep him warm when he goes back with Mom. For now, he sure likes the wood stove, sleeping right behind it and standing next to it, half asleep. But Mittens sure doesn't like having a house goat! She makes a crabby face and runs away from him. You can just see her thinking "What is that nasty thing? And in my house, too!" But a crabby cat is a small price to pay for a living baby goat.
Isn't the headline photo pretty? Just a reminder that spring is coming. — Jackie