We've definitely been having some cold weather lately. At night, the lows have regularly been -30° F with the highs still below zero. The house creaks and cracks as the logs contract with the cold. It's like being inside a living creature!
I've been watching over the critters daily, putting an insulated coat on our doe goat, Bella, as she is Nubian thin while milking, and she feels the cold where the stout, very fat bucks do not. And Nuevo wears two coats at night and one during the day. He gets along just fine, snuggling up to the pile of goats which lay in the deeply bedded corner. Will took extra hay down to the cows and horses. You can tell the temperature by just watching them. When it is warmer, they lay about, lazily. When it gets much below zero, they have their heads in a big round bale most of the time, munching away. Come to think of it, we eat more when it's cold, too. Even though we're in the house!
David and Elizabeth brought Delilah over for a visit just before it got really cold. She's grown so much already at just three weeks! And she even smiled at me. No, it wasn't just gas! It's so fun watching her discover the world around her as she's starting to look around and focus on things more and more. Alisha was here, helping with the seed business so she got to hold Delilah too.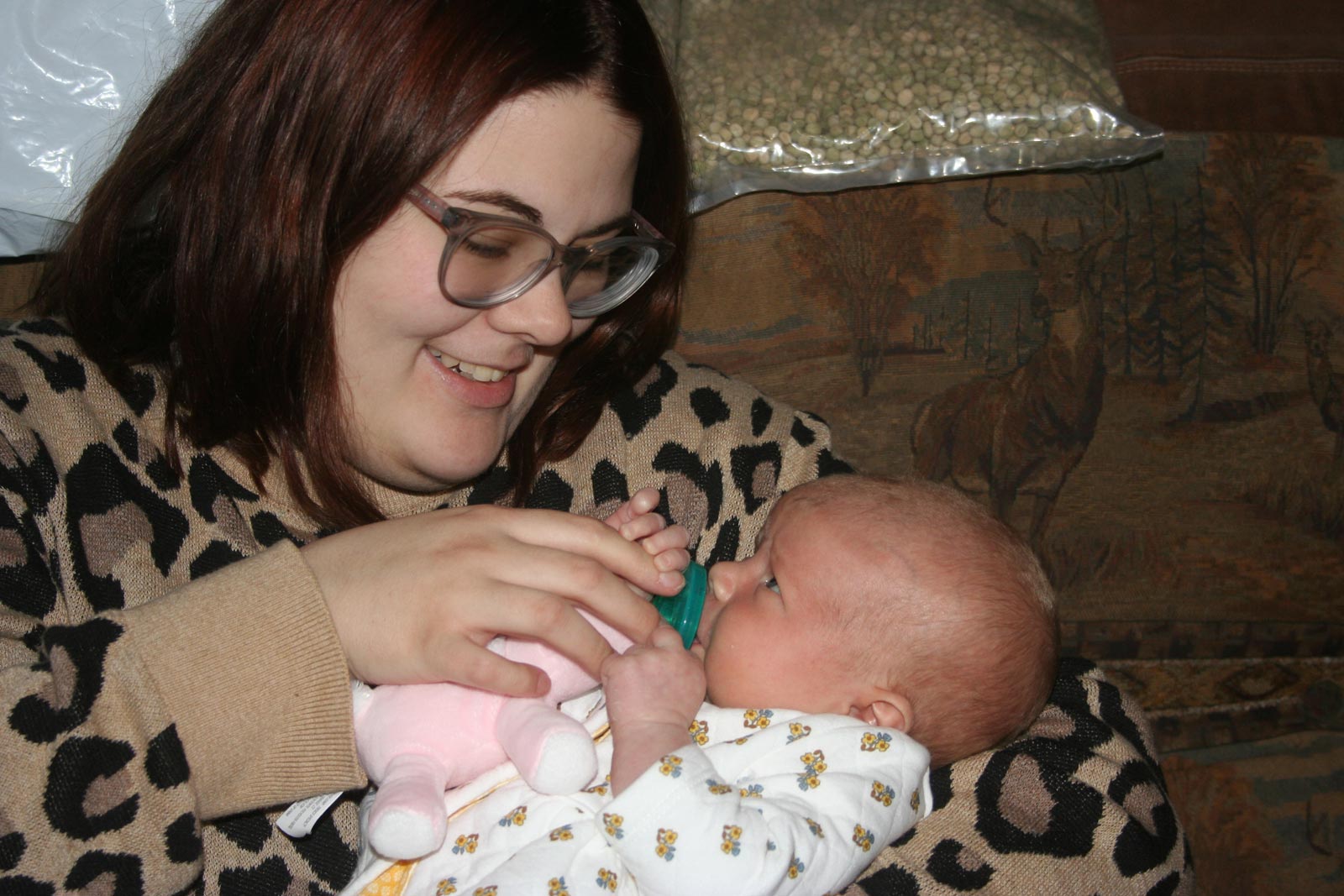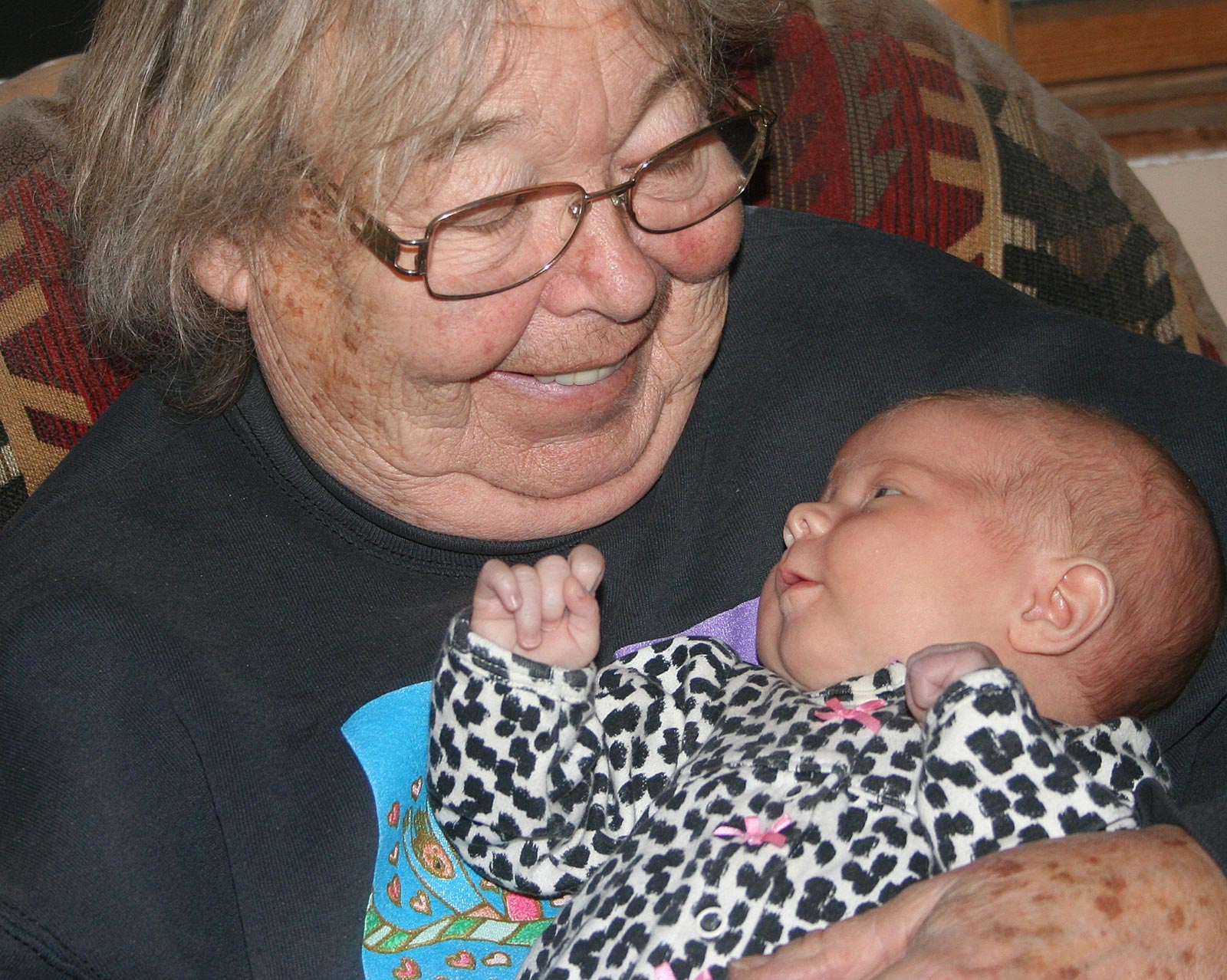 Yesterday I got out my tomato seeds and made a four-page list of the varieties I plan on growing this year. So far that's 143 different kinds of tomatoes! And today, it was the peppers, both sweet and hot. That bunch only amounted to twenty-two different varieties.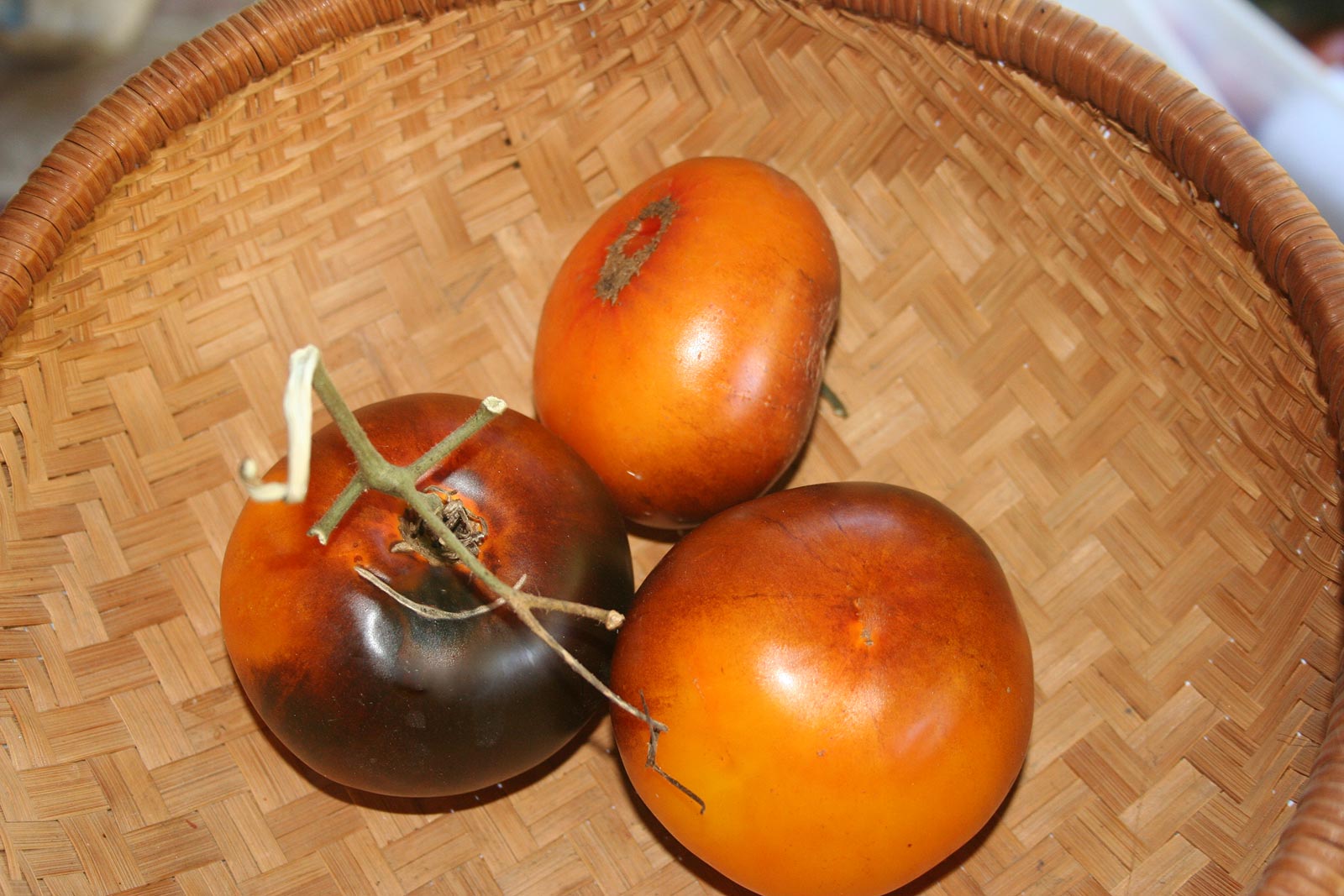 Due to the increase in seed orders, we are going to grow many more plants of everything so we can harvest both more food and more seeds this fall. Those dratted cows will have to go through two electric fences and crash through stock panels to get in the gardens this year. Next comes the razor wire! And the guard towers with automatic weapons and rocket launchers, I'll swear. — Jackie