My oldest son, Bill, has a 3/4 ton diesel pickup with a gooseneck trailer that can haul the weight of Old Rusty, Will's new guy-toy (Dresser bulldozer) so we planned on having a family day Sunday. David and Elizabeth would also come, both to introduce Bill and Kelly to their new niece Delilah, and so David could help with the move. (It helps to have three big, strong men who know their way around equipment on a project like this.) I laid out snacks for everyone as they would arrive just before noon and I knew the guys would want to get right at the move — just in case there was trouble. So after introductions to Delilah, the men took off in two trucks; our pickup with tools and Bill's with the trailer. Of course, Hondo had to go with them to supervise!
While they were gone, everyone got to hold Delilah. Ava and Mason entertained her very well and it was so much fun to watch her smile at them. I was surprised that Mason enjoyed holding her so much. I've found boys often would rather not hold a baby. He loved it.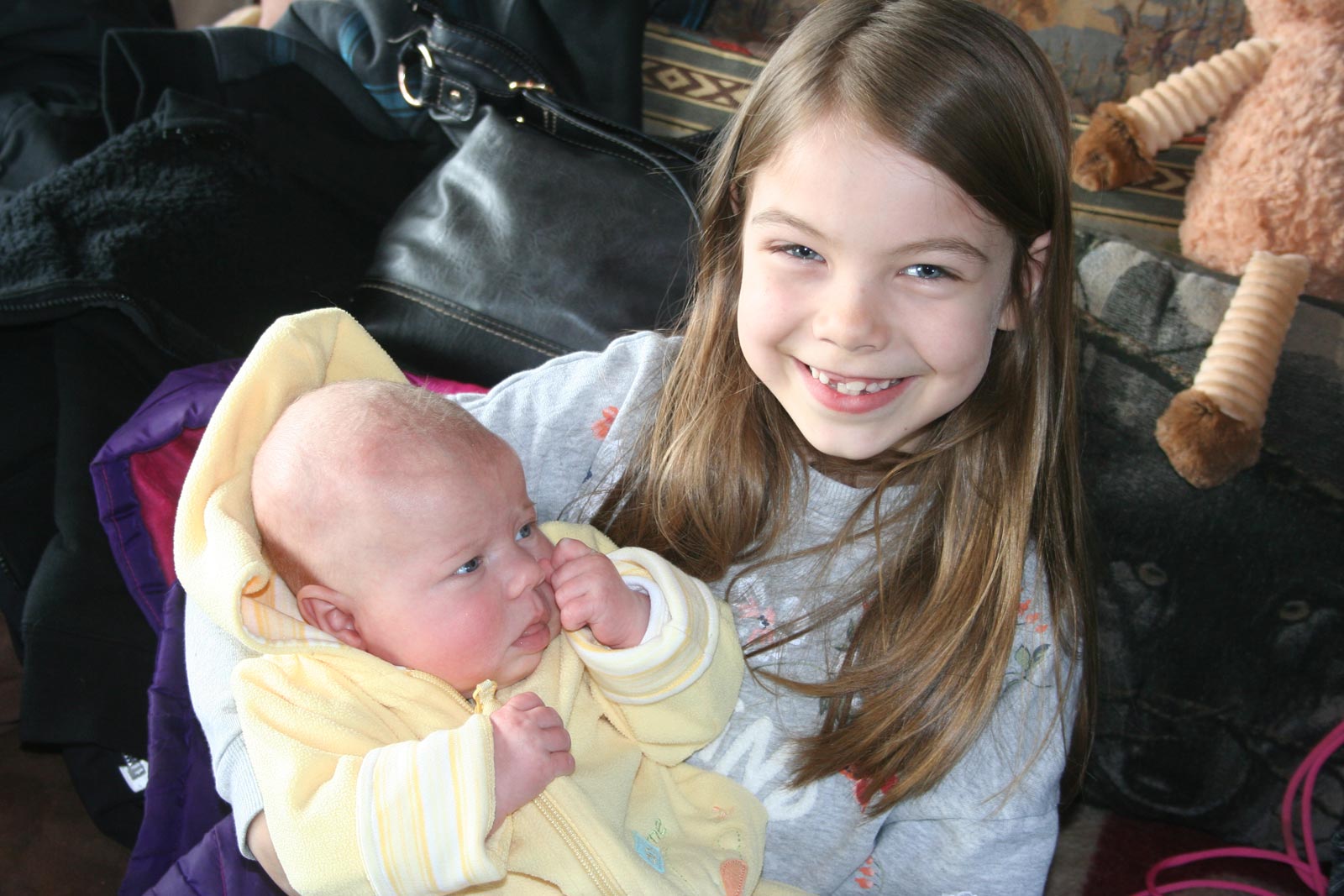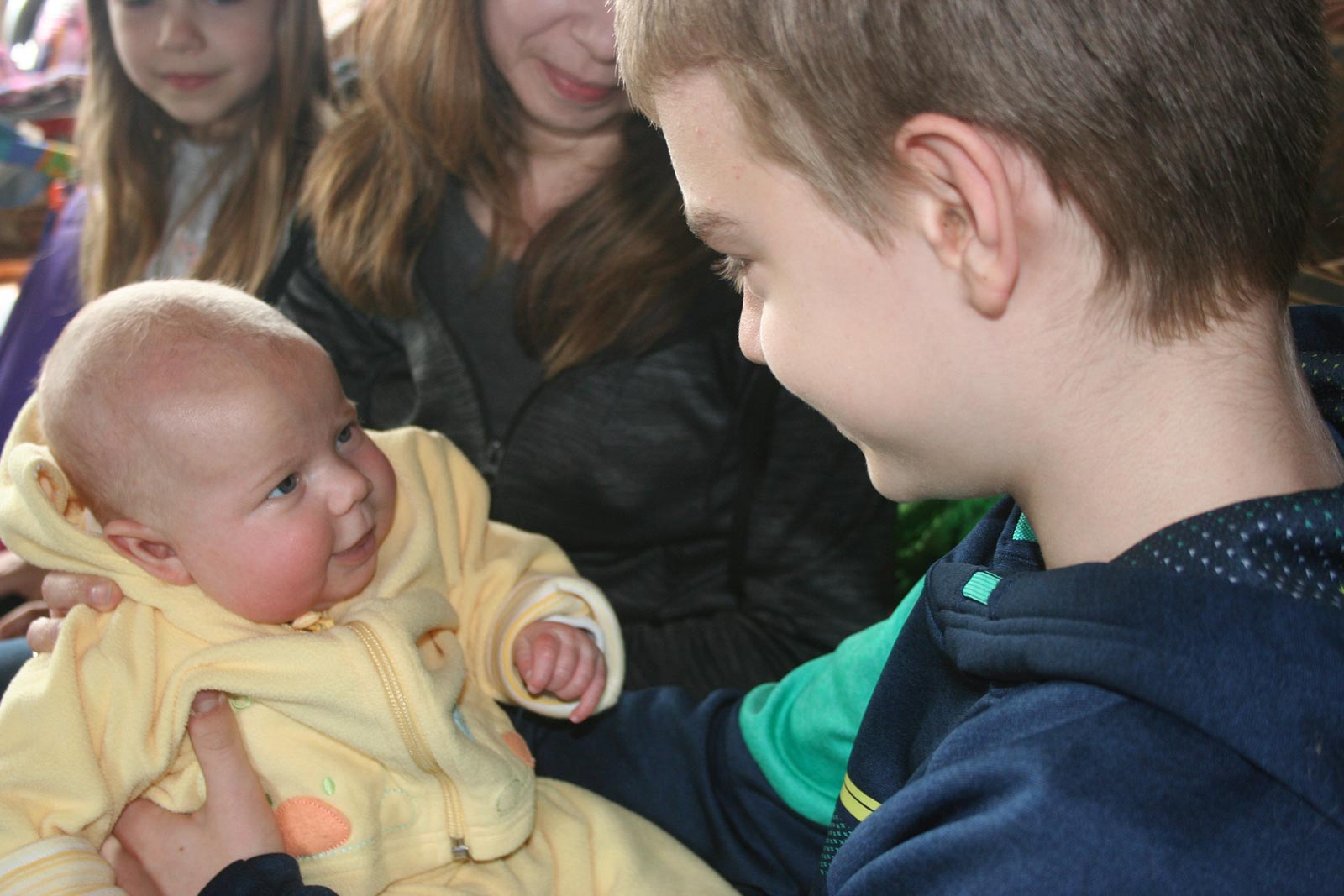 Some folks came to buy seeds so Delilah went into her snuggy pack on Mom's front and everyone but we seed people went down to visit the horses. Our Friesian mare, Ladyhawk, especially loves Ava. She comes right to the fence and stands to be petted as long as Ava is there to pet her. Ladyhawk also thought Delilah was quite wonderful and surprised her by putting her big, black nose right in Delilah's face! I'm thinking she's figuring in a few years there'll be another little girl who will love to pet her too.
After a couple of hours, the dogs started barking and I was surprised to see Bill's truck coming into the drive. Will had planned on driving Old Rusty in the drive, as the drive is pretty bumpy and muddy. But Bill decided to just drive it in, instead. We were surprised to see them! Will said they'd blown a tire on the trailer and another was leaking badly, about 10 miles from home. Luckily, Bill had brought two spares as not only is the dozer heavy, but he knew the tires were pretty old and getting weather checked. With three men working, it only took about 20 minutes for them to get the tires changed and head home.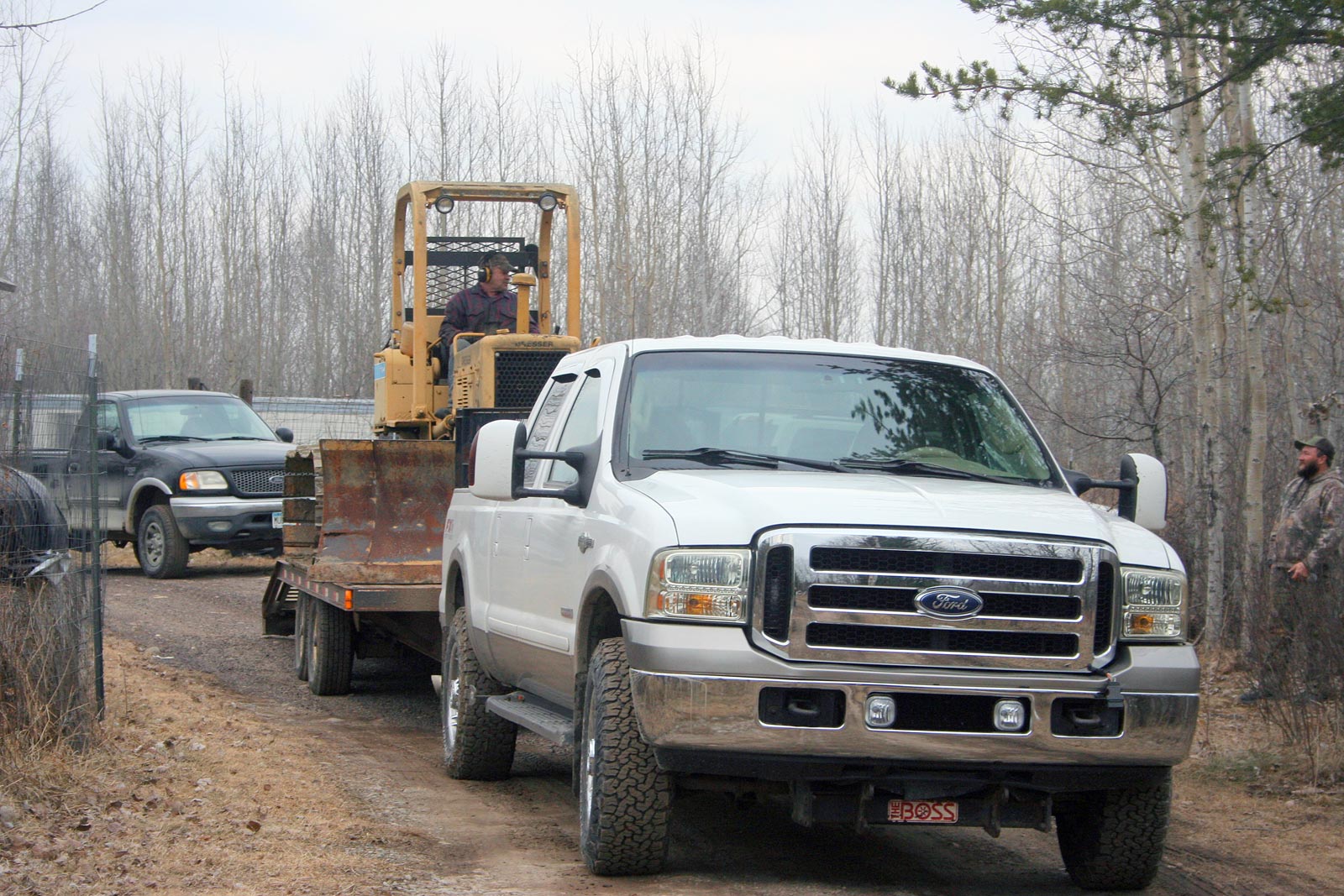 Today I'm starting to plant tomatoes. It's going to take days as I have SO many varieties, all 157 or so. But I'm up to the Bill Beans and I'm planting lots this year as some friends and family are going to get some, along with what we'll be planting in our own gardens. We ran out of seeds to sell this year, due to the renewed interest in growing food because of COVID. Even though I did save a lot of our favorite tomato's seeds, this year I'm saving double what I did last year!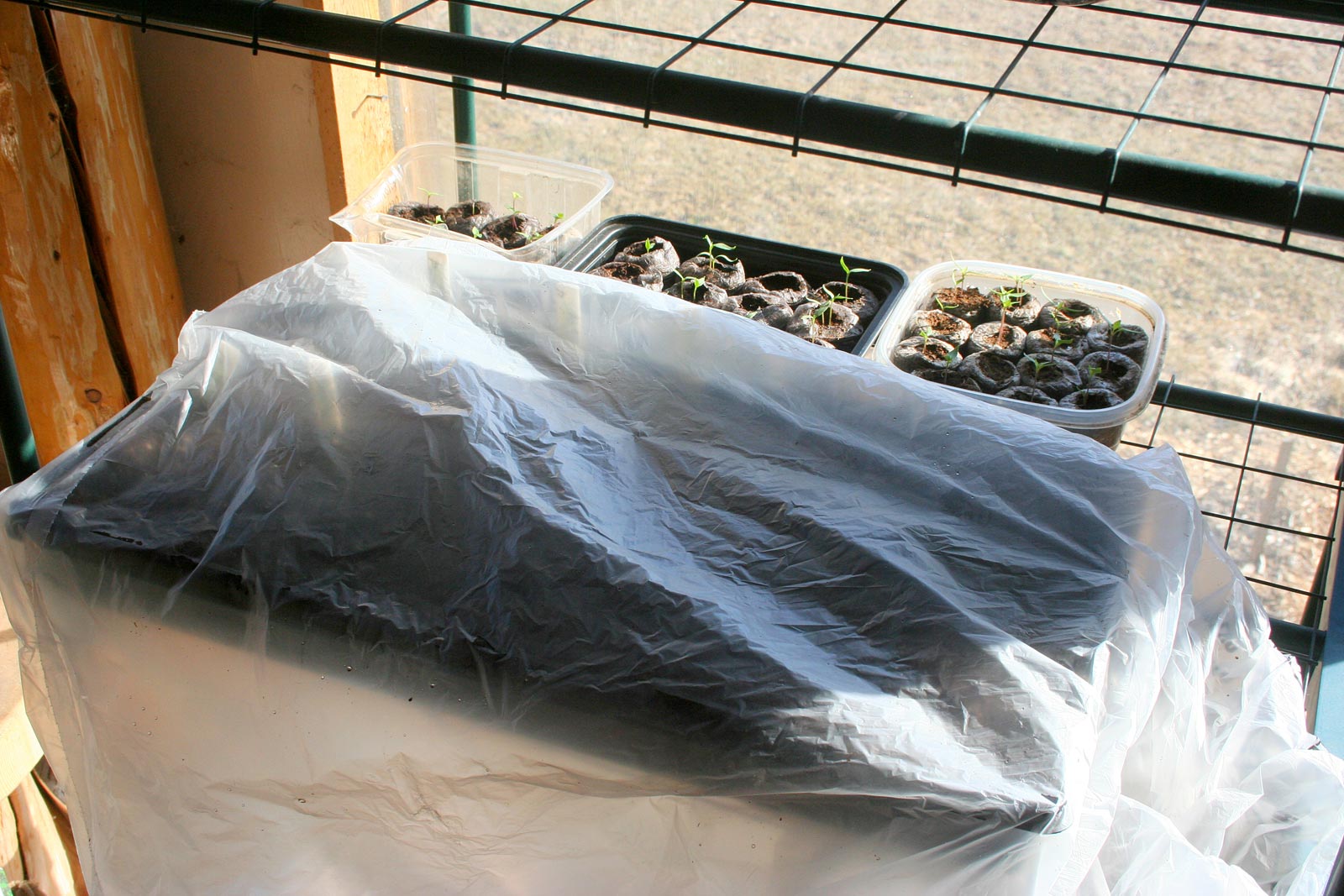 Our sweet peppers are germinating well so I do have some space for the flats of tomatoes. This year I'm starting a lot of tomatoes in deep four packs as it goes faster than with the peat pellets. But the flats are large and take more room to sit in the warmth behind the stove where they germinate. The last flat, I put on the window greenhouse shelf, out of direct sunlight (which can cook seeds) but still warm and also near the wood stove. Necessity is the mother of invention! — Jackie