On Friday, I noticed our baby goat, Nuevo, was getting an enlarged lower belly. I suspected a urinary calculi even though bladder stones are pretty rare in male goats so young. I called our vets' office. Unfortunately, they were both gone for the weekend. They suggested giving him ammonium chloride which might dissolve the blockage. But there wasn't any at the clinic, and I spent the day calling drug stores and other vet clinics. No, they didn't have any, and no, they didn't work on goats. How frustrating! I had some luck in older goats, in the past, by dosing with vinegar as the acidity helps dissolve the stones enough that they can pass. But on Sunday morning, Nuevo was dead. We were crushed. He had become family to us, but life goes on even though you have a heavy heart.
I'd bought Will a pressure washer for his birthday earlier this month as his old one was a cobbled together affair that he'd gotten cheap at an auction. It kind of worked but required lots of messing around to get going. So he put the new one together and brought Old Rusty into the yard to clean him up. After all, it had been parked in the trees for five years and was covered with sap, dirt, and tree fungus. Pretty ugly, all right. It was amazing how much better Old Rusty looked after being cleaned up. Not so rusty, after all. Maybe we'll rename him Old Trusty and cross our fingers.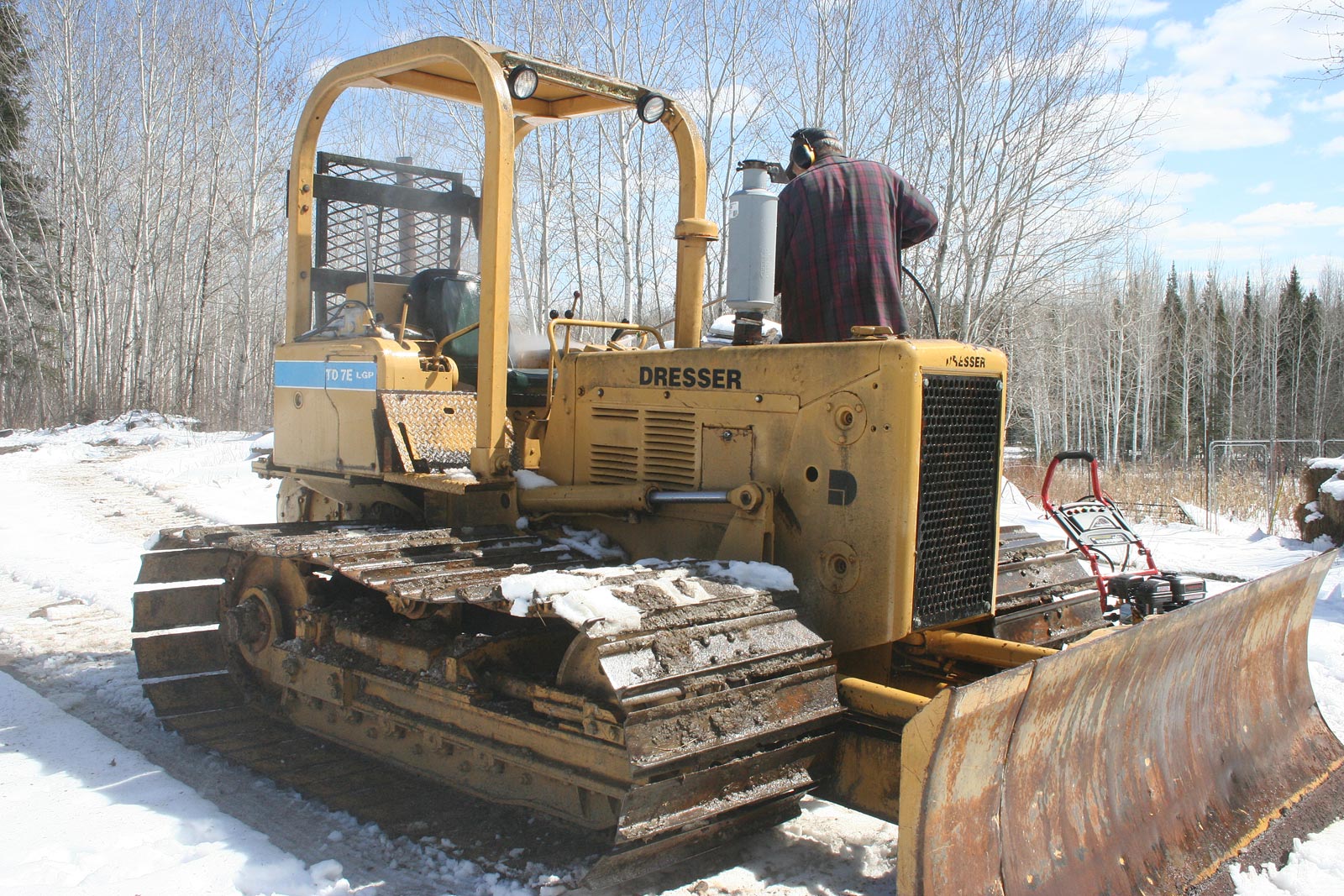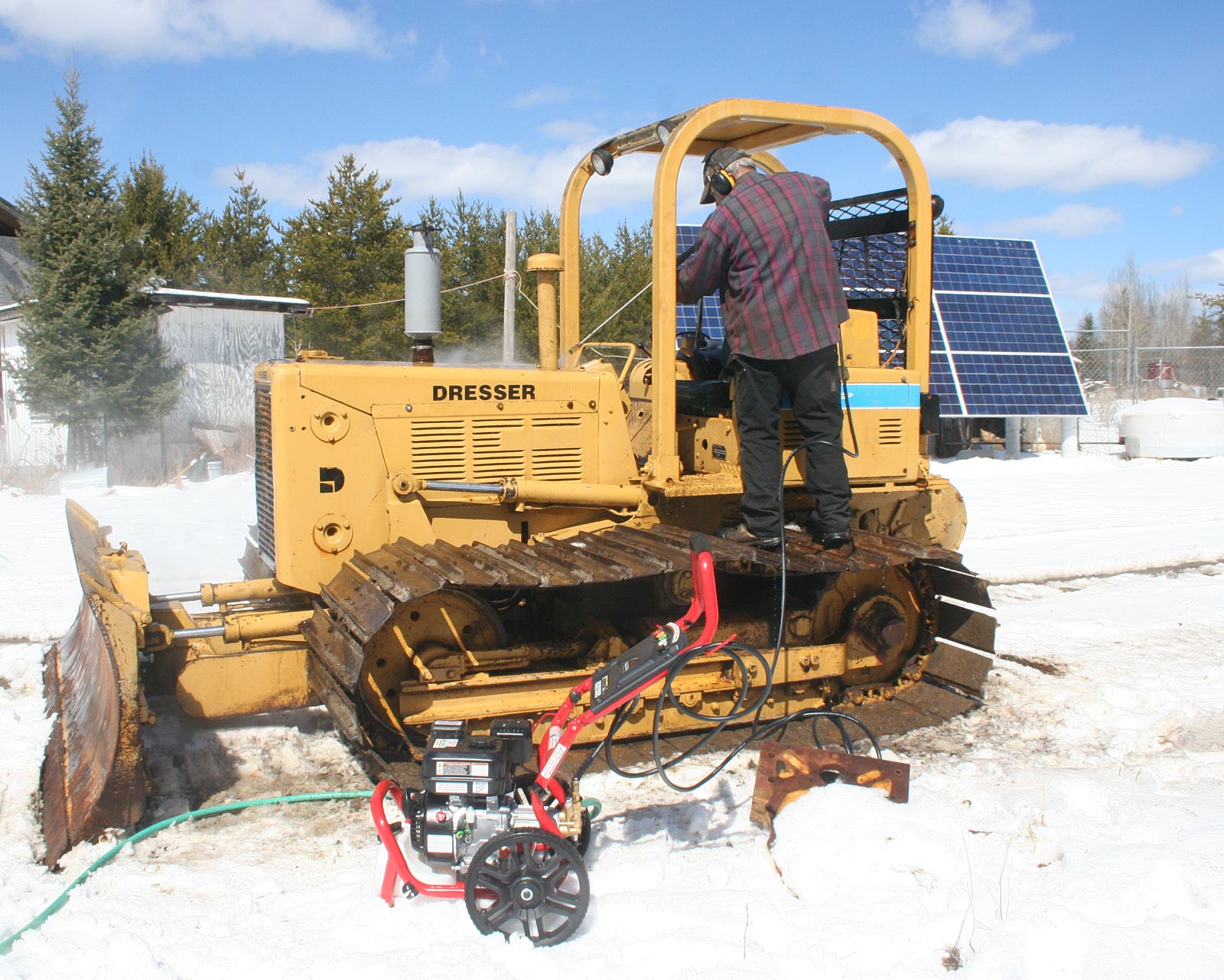 After cleaning the dozer up, Will took it out to the Wolf forty and started pushing stumps out near the Wolf garden. Working was a good way to learn the machine as every one is different, even if slightly, than the other. Yep, that dozer was a good buy!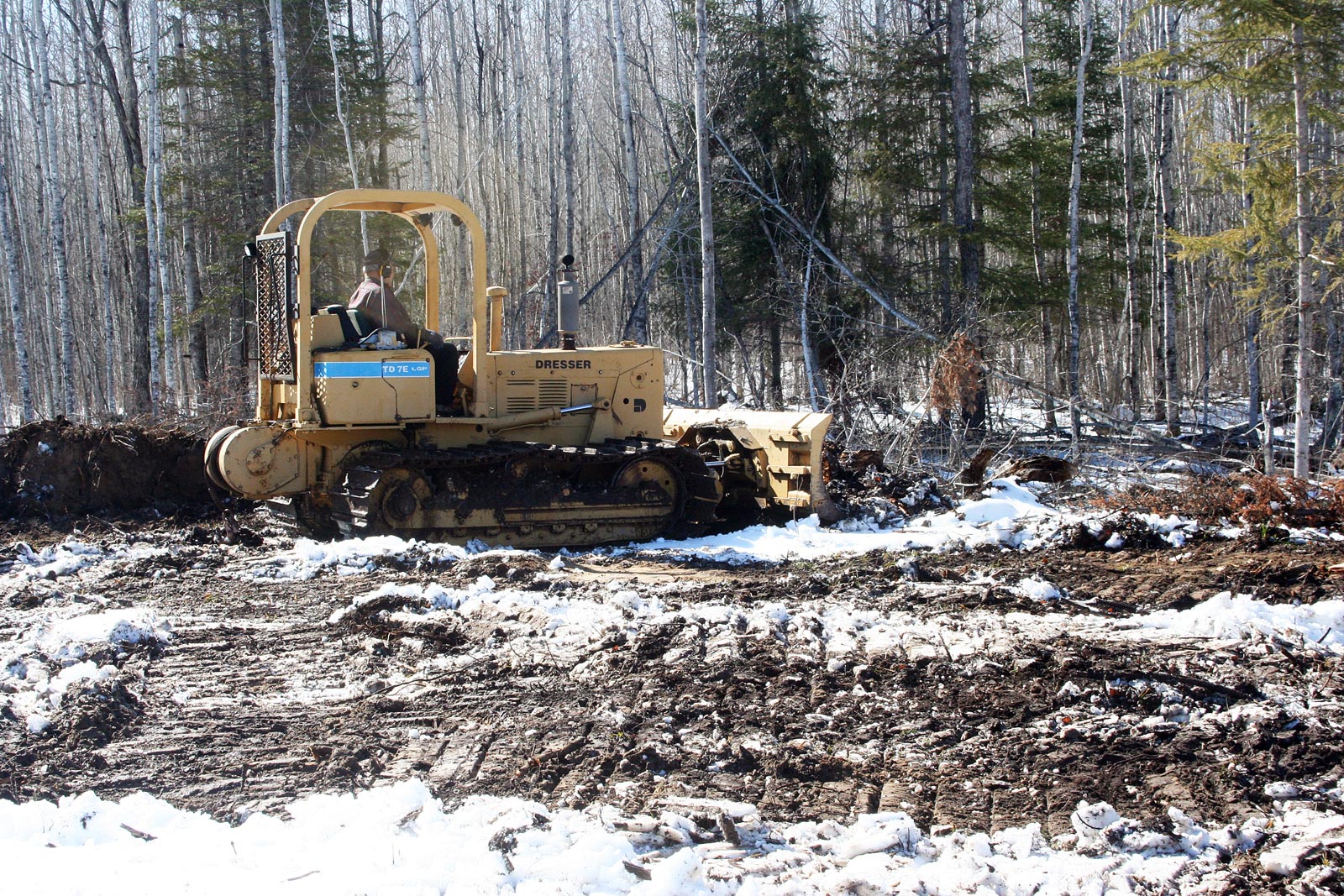 Our tomatoes are shooting up and I'm being kept busy moving them around to get the best sun, and watering them, sometimes twice daily, as they sure dry fast in direct sunlight. We had another six inches of snow but today it's melting like crazy. They say it's supposed to get in the mid sixties! Will is busy leveling the perimeter where the railroad tie footing will be going for our new permanent greenhouse. I'm sure he knows how fast those little seedlings will be growing very soon. Spring has sprung but we'll still see more snow. — Jackie