Although we don't like to work in the wet, we are very glad the rains finally came. We've been in fire danger for several days now, with winds off and on, so we were getting concerned some fool would light up a brush pile or burning barrel and set acres of woods on fire. But yesterday the rain began, and it's been raining or misting ever since. As it's getting into spring and our little seedlings are growing like mad, Will is still working on the new greenhouse.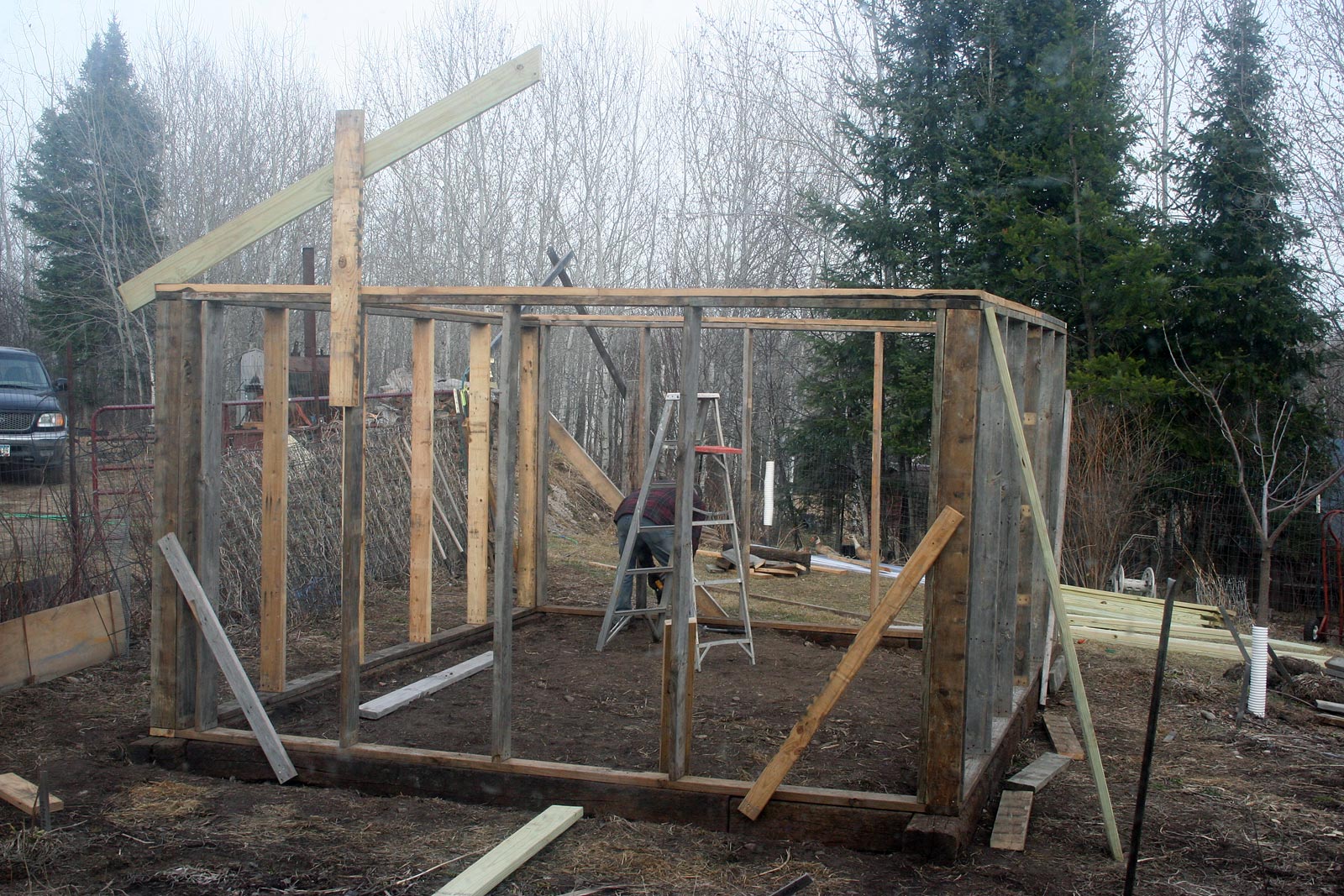 Our friends, Mike and Dara came over on Tuesday to help out. Dara helped me pack seeds and Mike helped Will get the windows ready to install in the greenhouse. For years now, we've been collecting old patio door windows with this project in the back of our minds. And finally, they're moving out of the aisle of the goat barn to outdoors to have the old frames taken off.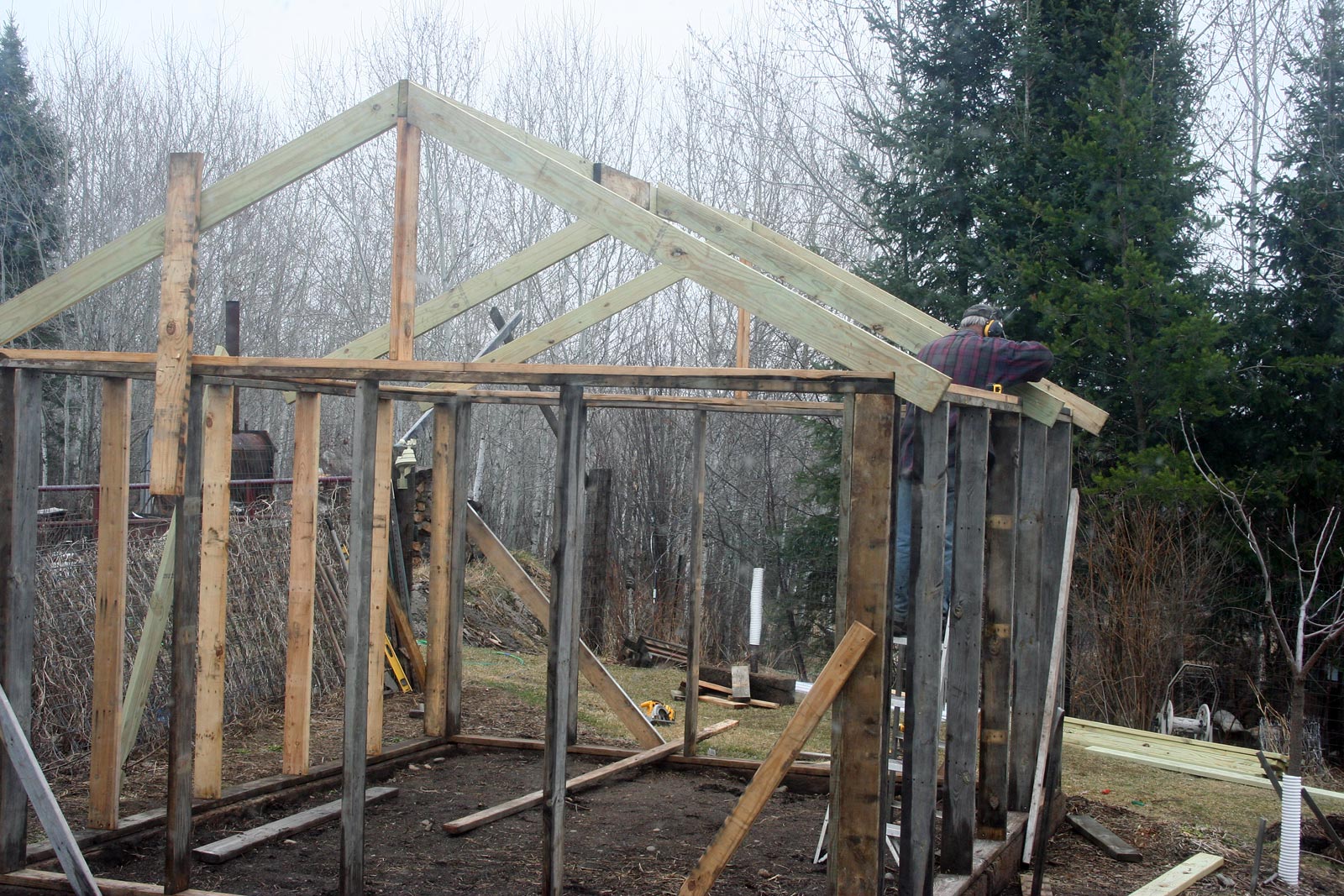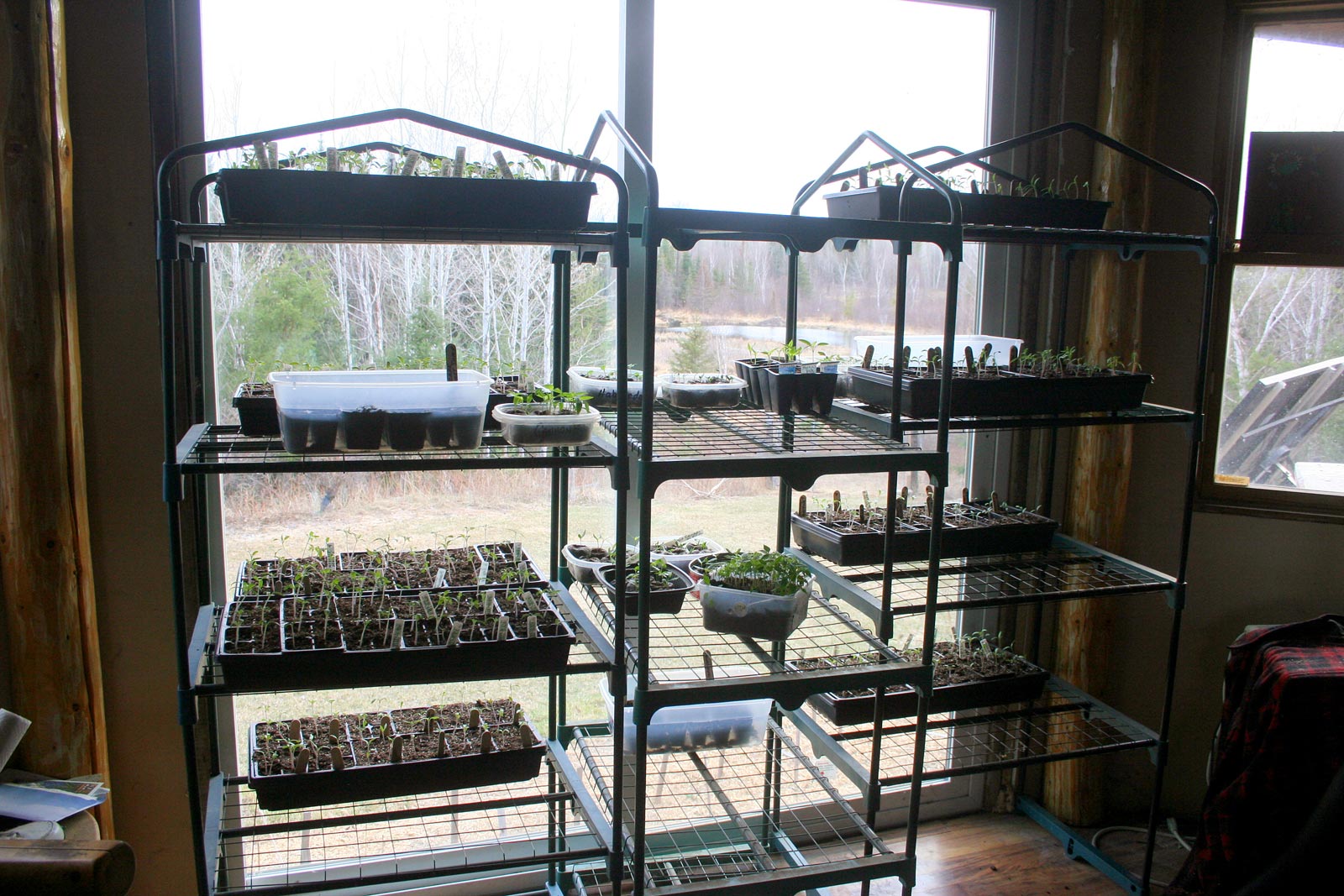 As our goat herd dwindled to two big bucks and a doe, I've been looking for some new blood. But as goats declined in popularity, few Nubians (our favorite goats) of quality could be found, even hundreds of miles away. A month ago, I was in Homestead Mills buying feed and I saw an ad for Nubian doelings. Of course, I called. They weren't born yet but I made a reservation for two. A few weeks later, the lady called and asked if I still wanted them; she had two born. Of course, I said "yes." And when Mike and Dara were here, she and I went over to look at them, and their mothers and pay for them. Those babies were so very nice! The mothers had excellent udders and the owner was a long-time goat person. How nice! But I still wanted an unrelated quality buckling. We decided to leave the doelings on the moms for a few days longer and to be disbudded and vaccinated. Then a few days ago, I browsed the Duluth Craigslist (looking for a small horse for our granddaughter, Ava) I saw ads for several Nubian kids — several bucklings. Yesterday I went over and picked out a real pretty black and white spotted guy, whose mom had a great udder. So on Saturday, I'm going to pick him up as he hasn't been disbudded and is a little older and needs to be. But I worried he'd be lonesome in a pen, alone, and get too stressed. So I'm also picking up one of the doelings I bought to keep him company until the other doeling comes.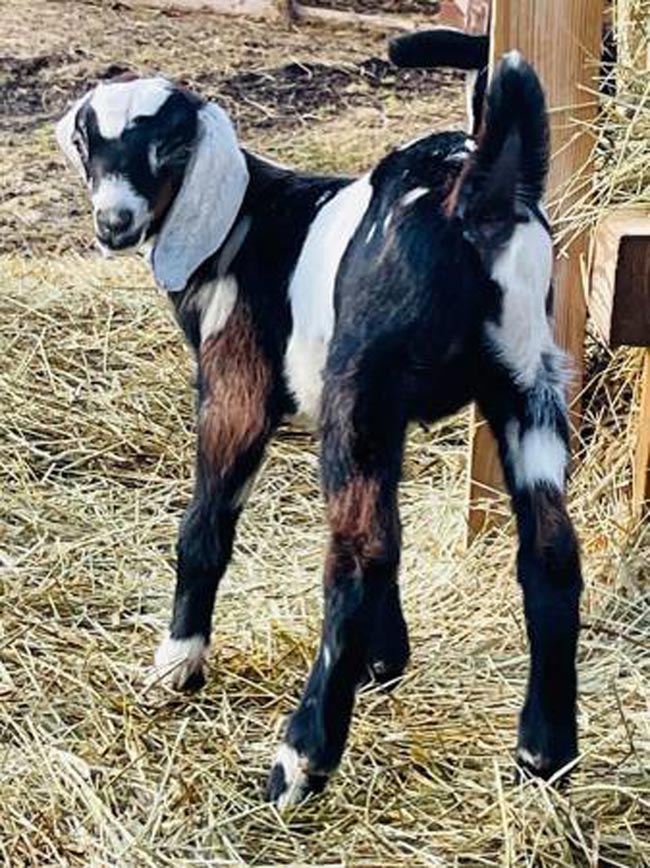 Today I'm cleaning out and fixing up the old goat pen, which hasn't been used in several years and has only been used for miscellaneous storage. As we're going to be moving the winter goats down into the new barn, the goat shed has kind of gotten in disrepair. After all, 16 years ago, it was built from dump material, and meant to be only "temporary." Sound familiar? It looks like hell but still keeps the rain and wind off. We've got to fix it up some but it's really not much more than ugly. The goats won't care. — Jackie