At least it isn't snow. But in northern Minnesota, we don't rule that possibility out yet. Will is having a hard time working on the new greenhouse. Take yesterday, for instance. First the rain was just a mist. So he grabbed tools and went out, climbing the ladder to work on the bridging between the rafters, which will help support the polycarbonate panels on top. He got a few nailed up and it started pouring. So grabbing the tools, he climbed down and headed for the house. After a few minutes, the rain quit. Out he went again. And so went the whole day!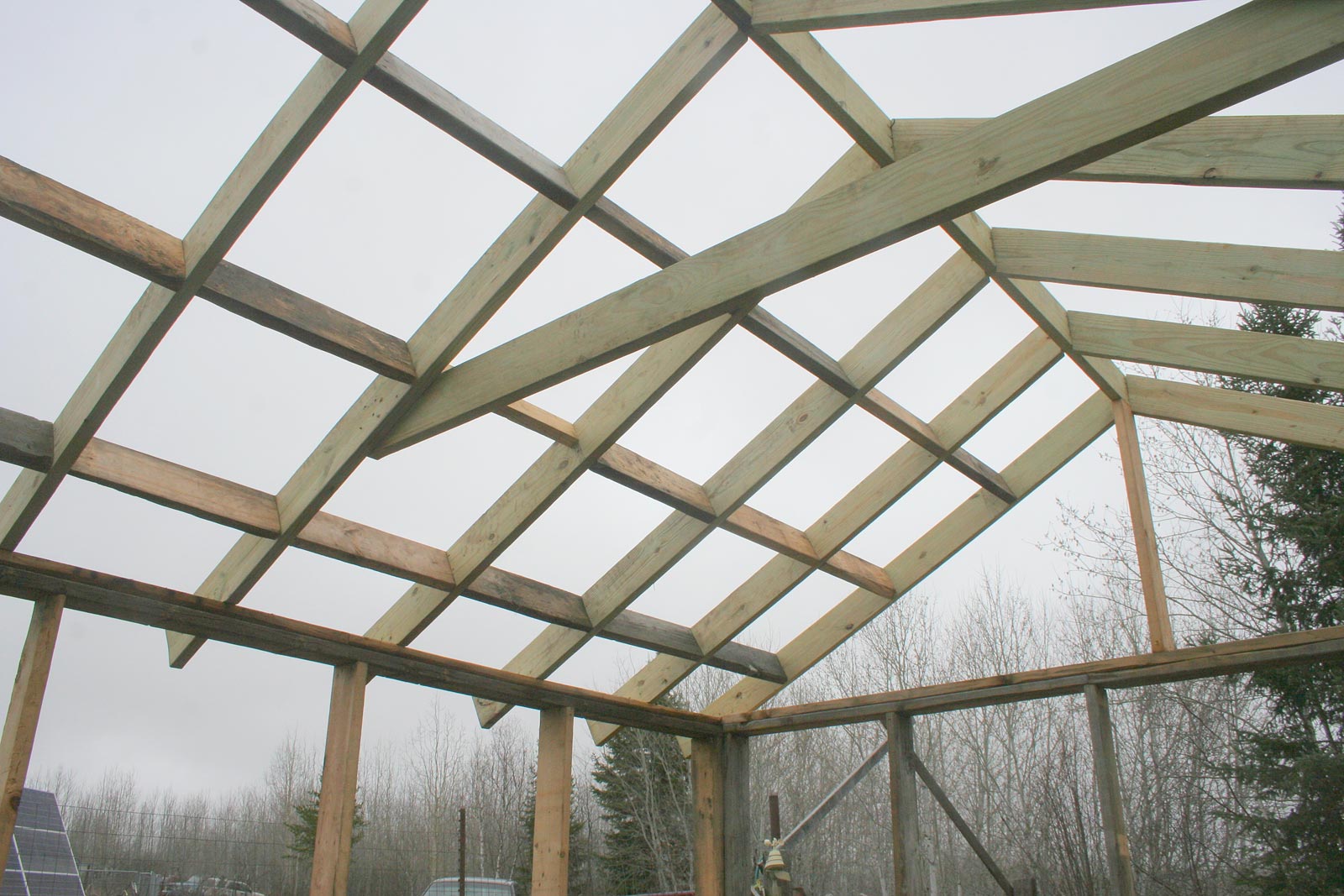 On Saturday, I drove to pick up Domingo, our new buckling, and Willow, the new doeling. Both had been on their mothers so hadn't learned to suck out of a bottle. Willow's owner thoughtfully gave me half a gallon of fresh goat milk so I could mix it with the powdered goat milk replacer I'd bought. That was nice as it's always good not to quickly switch them over to replacer all at once. As Willow is younger, she took to the bottle after only one feeding. But Domingo is being real stubborn. He's older and is afraid where Willow is already playing. It's a struggle three times a day, with me wrestling him into a corner and holding the nipple in his mouth. He only sucks a few times, then the milk does drip down his throat and he swallows it. A long process! But I'm a stubborn old goat too and sure won't give up.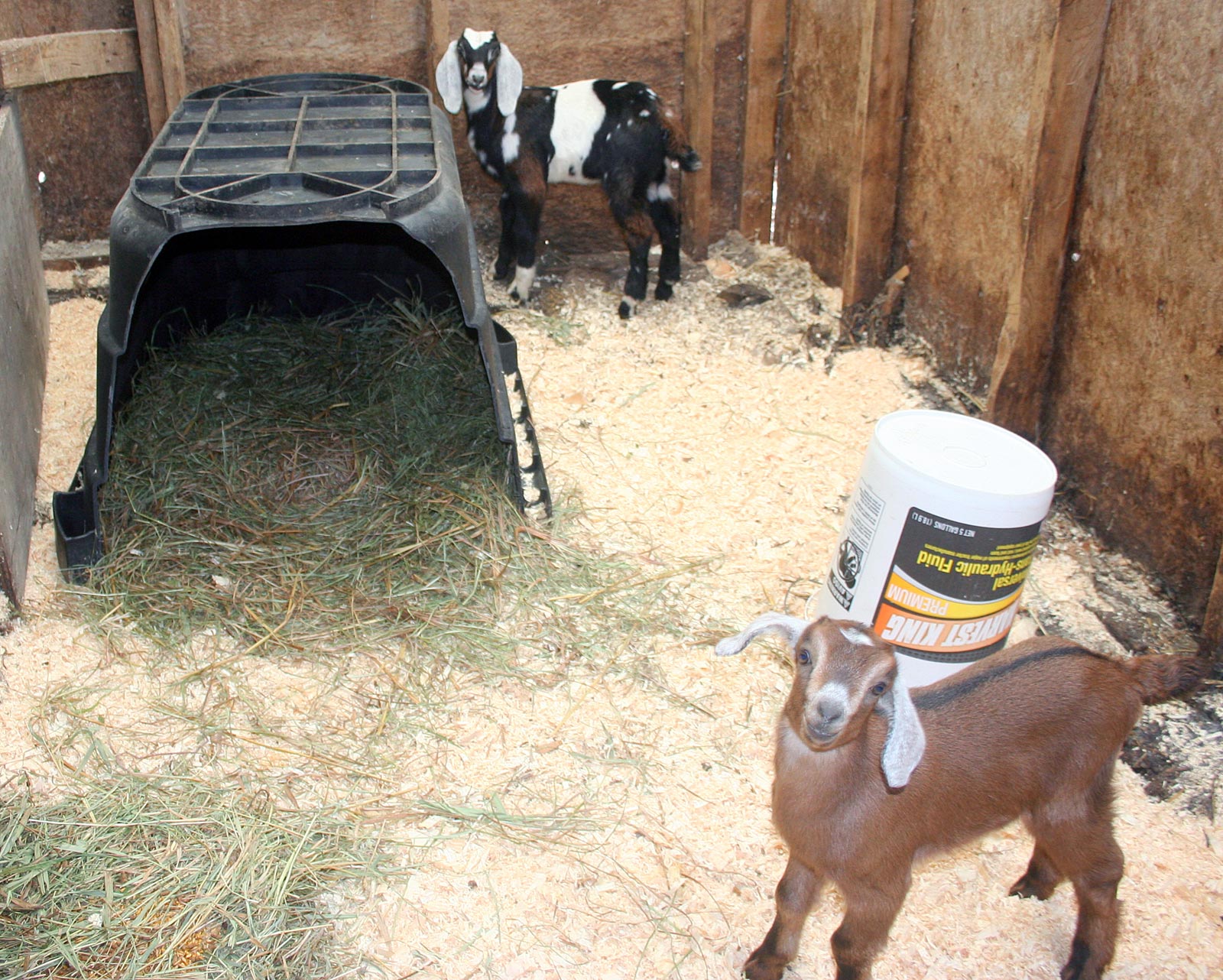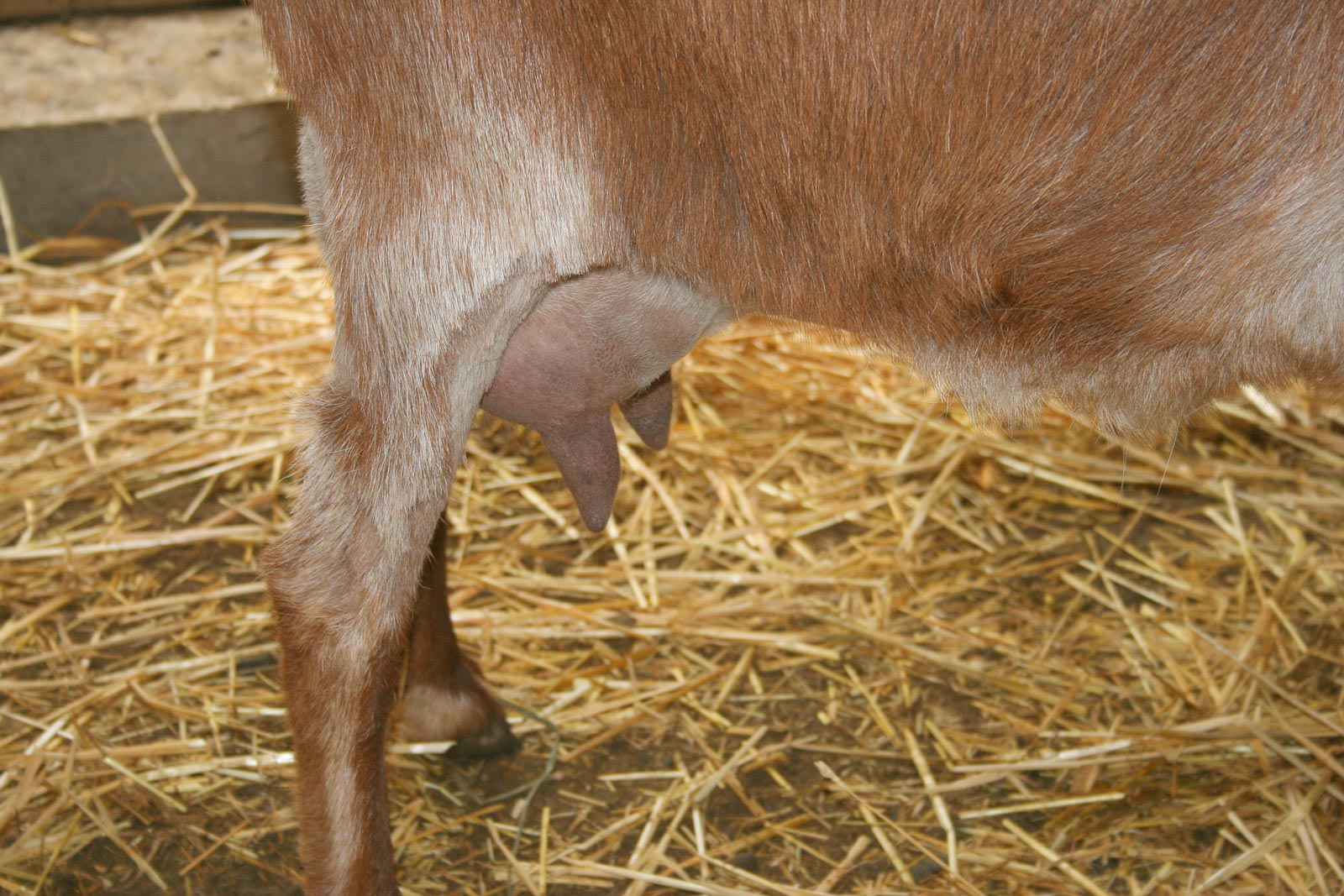 Between rains yesterday, I walked out to check our front flower bed where the powder blue squills are planted. They are always the first of our spring bulbs to bloom. I was very surprised to see them already in full bloom! How exciting and promising of spring to come soon.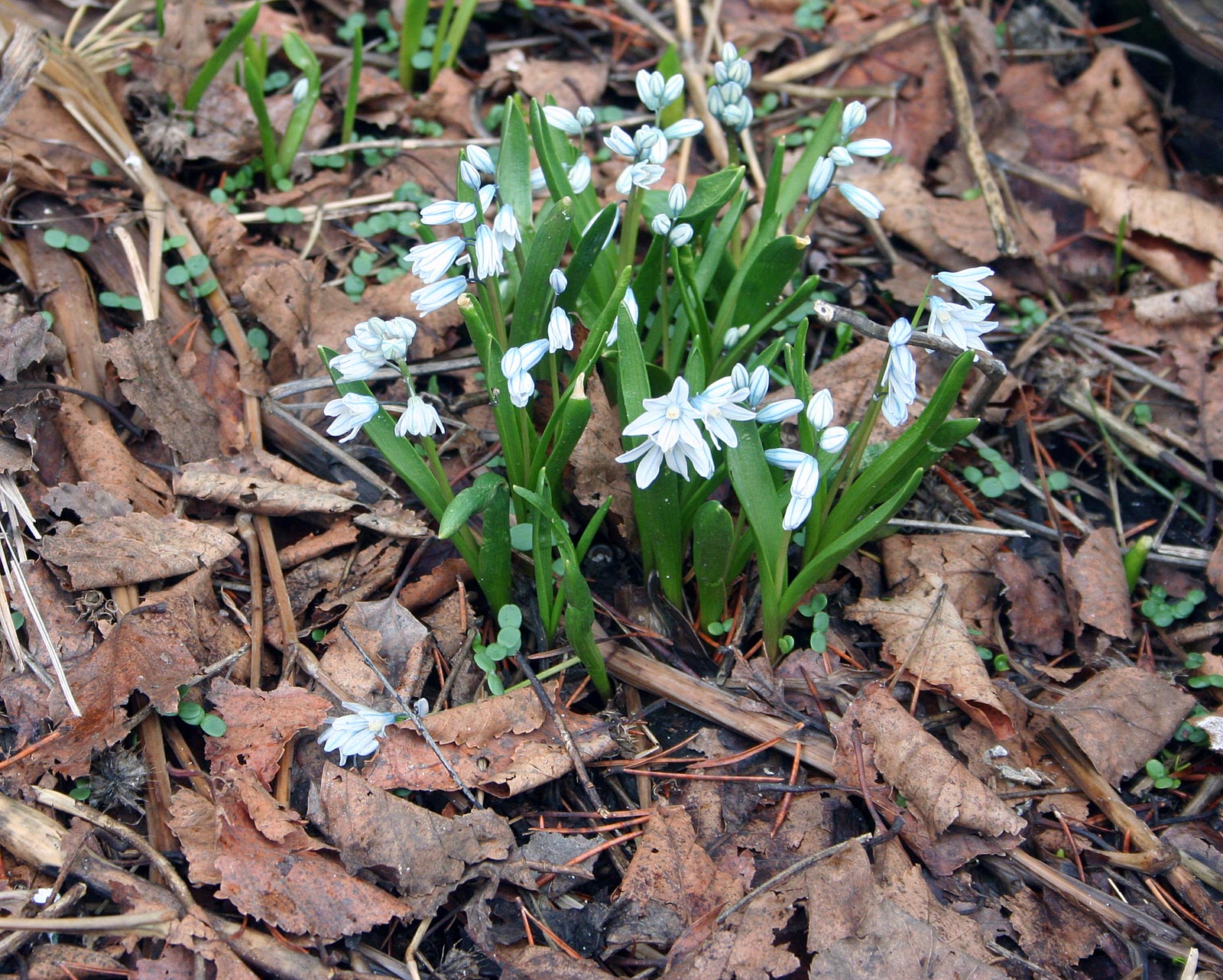 The daffodils and tulips are starting up nicely. Now if I can keep the deer out of the back yard — last year they ate all the tulips. But I've put up more fence so I have my fingers crossed. — Jackie