This calf is so cute! He's out of our favorite heifer, Hope, who has always been a huge pet. All of our cattle get scratched, petted, and fed treats. All have names. Such softies for cattle ranchers, huh? Luckily, the calf was born in the warm afternoon as the night temps dived down to 21 degrees. Holy cow! We were forecast to go to the low thirties, but we also know the forecasts are quite often kind of optimistic in that regard. So Will lit an additional propane heater in the new greenhouse as the night before it got down to 24° F and inside the greenhouse, with the wall heater, it was only 40. This morning, it was 70° F so I was sure tickled.
Will's busy working on our sawmill's motor, thinking maybe it was bad points that caused it to quit while running on idle last week. I'm hoping… Meanwhile, I finished up transplanting the last of the bigger peppers. I still have a few younger plants, but they'll wait awhile for transplanting. I'd planned on getting on to the cabbage family's seeding into six packs inside, but we had company. Two nice women stopped by to buy seeds and talk about gardening. So we visited with them instead. But this afternoon, I'm back on to that chore. I like my broccoli, cabbage, and cauliflower seeds to go in about four weeks before they can be set outside in the garden. If you buy plants from many nurseries and most all big box stores, those plants are large and usually root bound. This causes tiny heads to form. With cauliflower nothing else happens! Broccoli makes one small head and then, hopefully, side shoots. Cabbage isn't usually affected but I still like to start them later in the spring like the others of the family.
Our orchard trees are just starting to break bud on their flowers. I noticed today that the wild plums are also starting to show a tiny hint of white in their buds. One nice sunny warm day and they'll pop out into bloom. I just hope we don't have a killing frost this year. We do love our apricots and plums. The cherries and apples bloom later so they're usually safer from Jack Frost.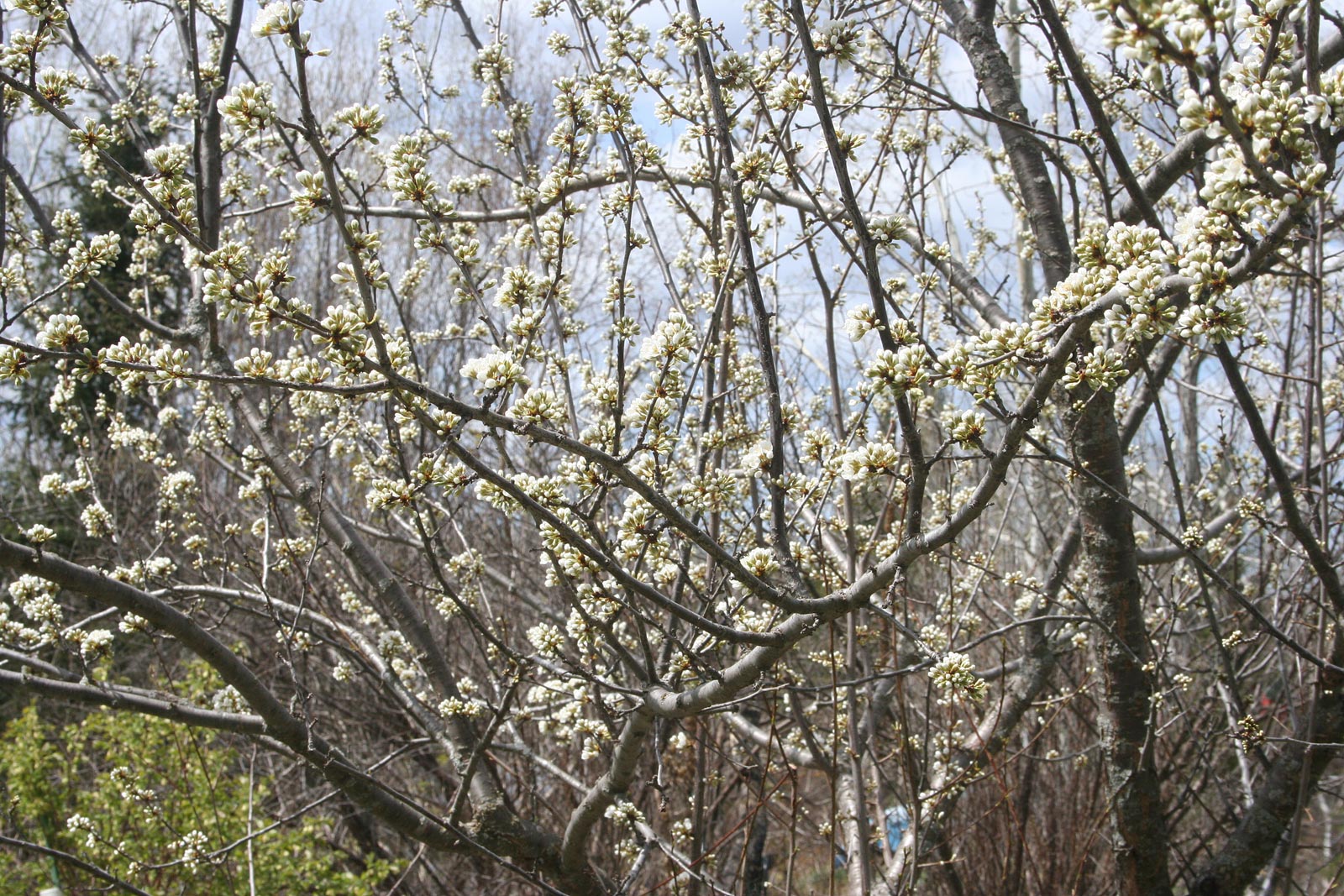 The two kid goats are doing wonderfully. On Saturday, I'll be picking up Willow's half-sister, Fawn, who I left with the breeder so Fawn could nurse longer. I'll see if I can get her on the bottle. She (and my other two babies) could be weaned but I really think they do better having milk for a longer period than eight weeks. Domingo, who used to be so shy, is now first to the door when I come with bottles! Nothing shy about this guy now. And boy is he ever growing!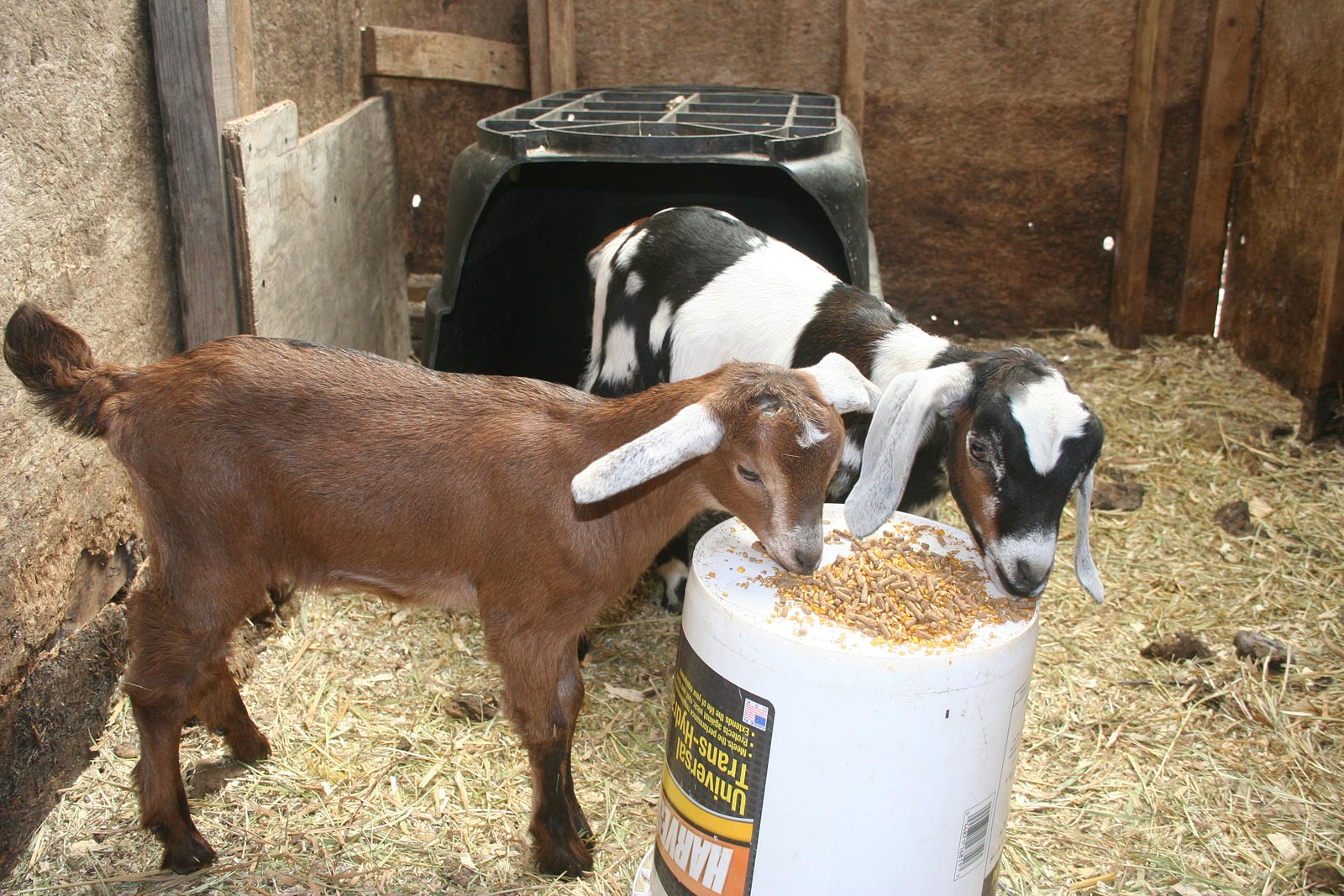 –Jackie