Will has been busy working and re-working the ground in the new garden we've named the "Wolf Annex" as it is right next to the "old" Wolf garden. He's gotten all the rocks, boulders, big roots, and stumps out of it, then plowed it with our single bottom breaking plow to dig up more tree roots and rocks. Then he disked it yesterday to level it back out. Toward evening, he took Old Trusty to it and gently pushed those roots and rocks off, over the edge of the new garden. Not only is it nearly flat, with no (that we can find) rocks or big roots, but it slopes gently to the side, ensuring perfect drainage to the sand/clay soil. It's bigger too, as he shoved so many stumps and branches to the side, then buried them, the whole garden is larger. Gee, I'm thinking of ALL that planting this year. Yikes! But so very cool, too. Will's disking it again today and will haul manure out onto it next. Then it will get roto-tilled. Yea!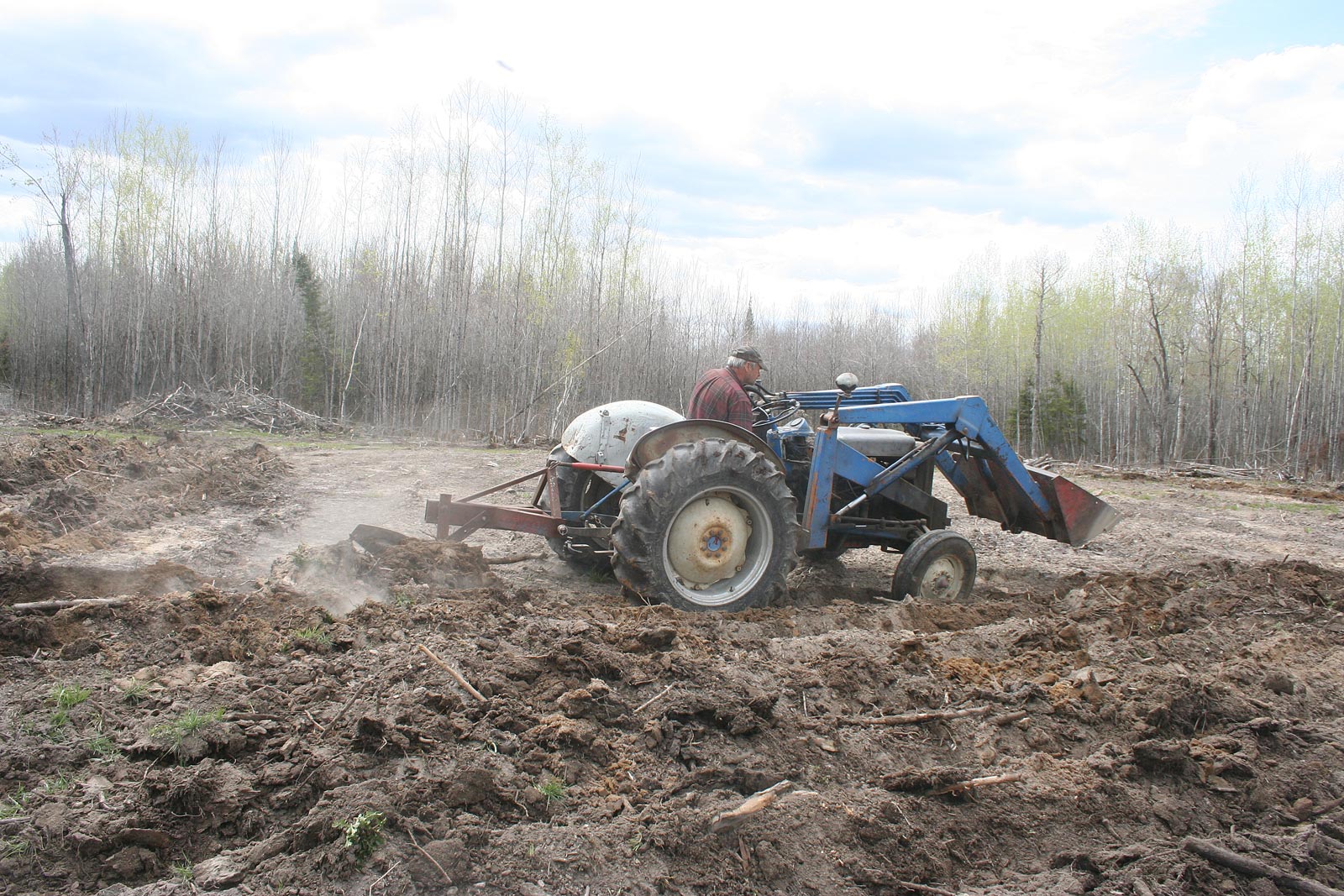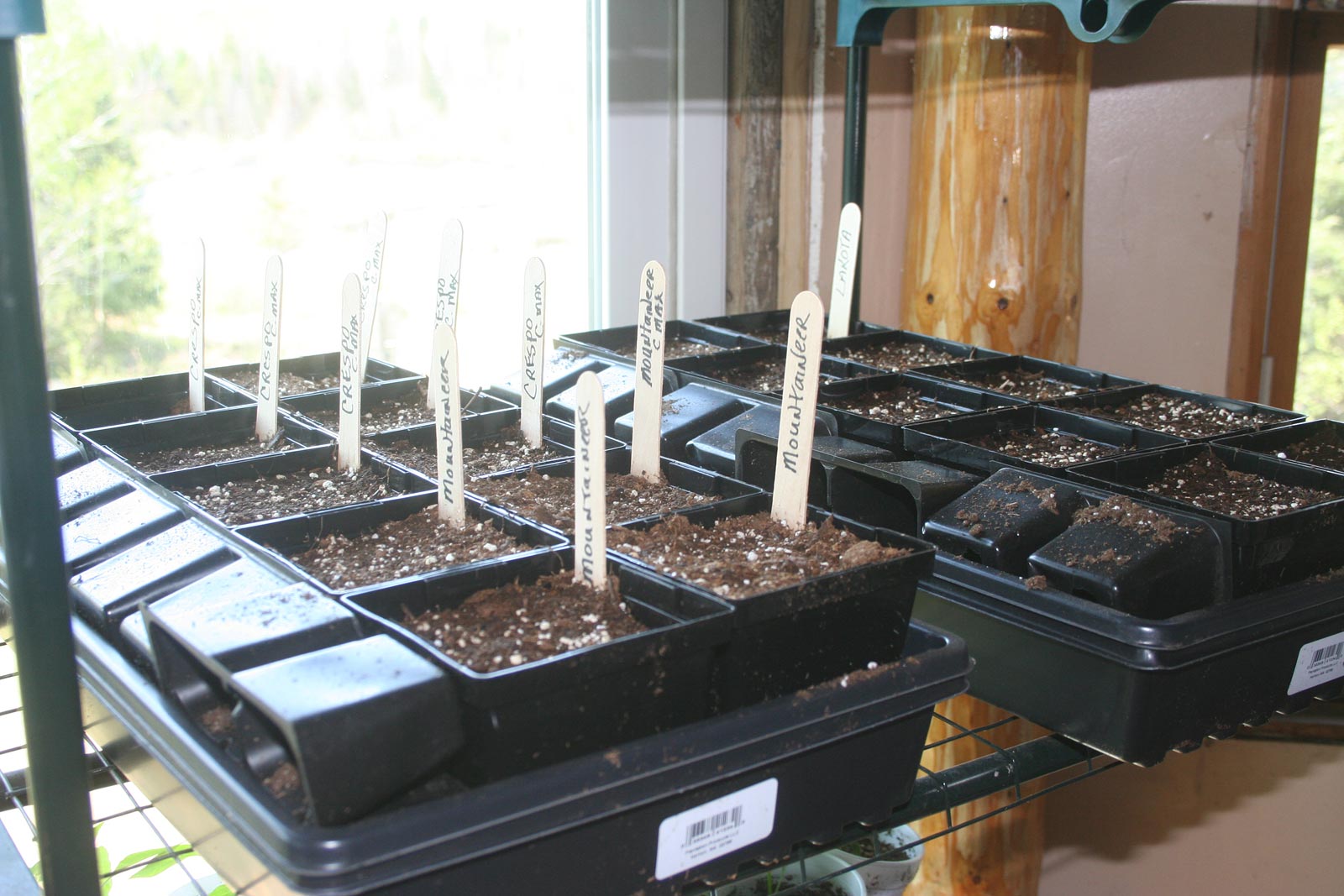 Our second calf arrived safely on a warm morning. This time it is a huge black heifer. When I first saw her, I thought she had to be a bull calf! But no, she's a girl, although not so feminine looking. We're happy she's so strong and already playing with Primero, the little bull calf.
The goat kids are doing very well and are all good buddies now. They are eating grain and hay but I'm keeping them on the bottle for another couple of weeks, just to ensure they grow out well. I can't wait until all of them get to go into the goat pasture. I'm doing some work on the fence there and Will has to repair the goat cottage as it's fallen into disrepair due to age and Minnesota dampness rotting some of the lower 2×4 studs.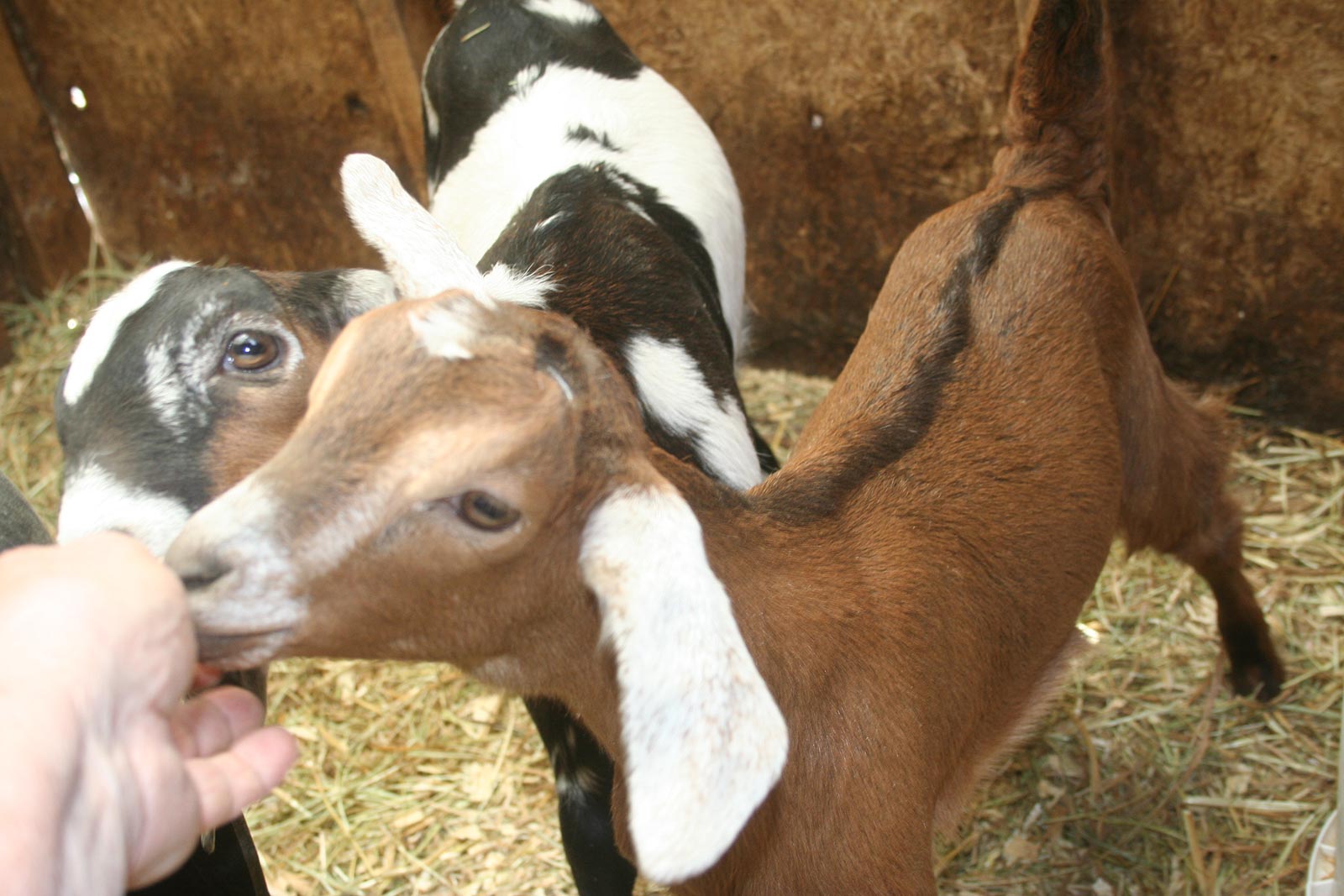 More and more fruit trees are blooming now; our domestic plums, the wild pin cherries, our Nanking cherries, Juneberries, with the apples and domestic cherries right behind them. No frost in sight so I'm hoping we'll have a good harvest this year. The asparagus is popping up so guess what we're having for dinner tonight. I can eat it three meals a day and never get tired of it.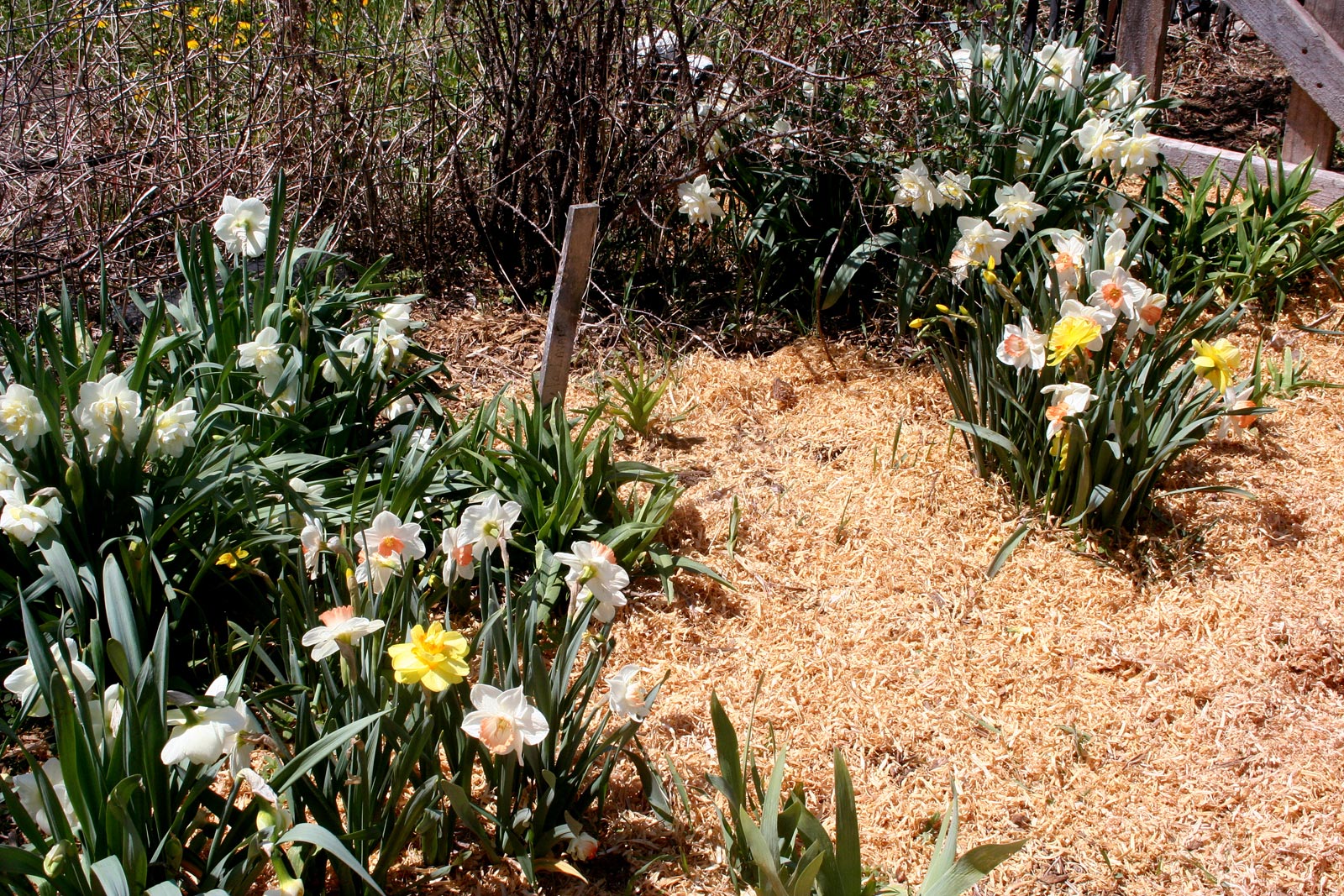 Besides the fruit trees, our flower beds are popping with beautiful daffodils now. After a no-color winter, we're so starved for flamboyant colors! And boy do we ever appreciate them. It's such a blessing to live in our own sanctuary! — Jackie